This man is one of the most influential people in Nigeria, and a lot of those who are interested in politics want to know his full biography. How did Rochas Okorocha reach such a huge success in Nigerian political life? You can read the Rochas Okorocha's biography and find out everything you never knew about this charismatic politician.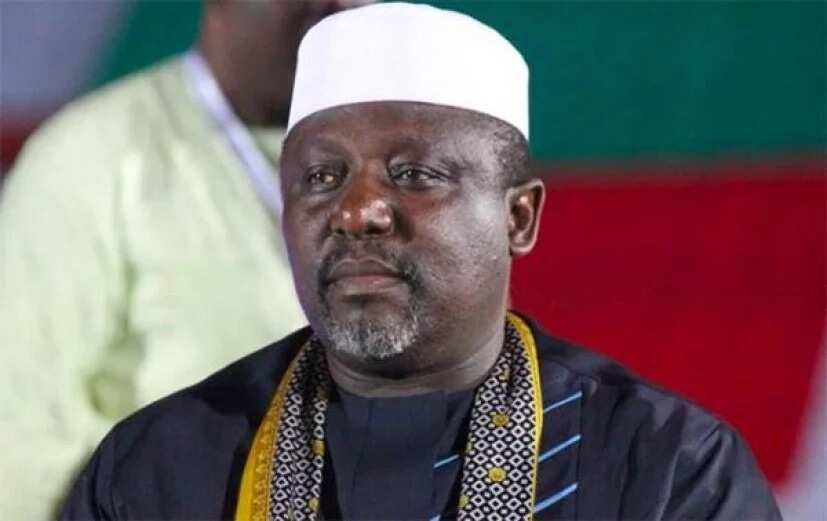 Photo: bellanaija.com
Imo State governor Rochas Okorocha
Even prior to the main Imo State governor elections, people believed that Rochas Okorocha would make a great leader. He suggested a lot of great ideas on improving the quality of life in his native state, and those were not just empty promises, but determined plans. That is why he earned himself a place in people's hearts and their votes for the election.
Currently, lots of people know him as one of the most popular and loved politicians in Nigeria, and appreciate him for trying to make people's lives better.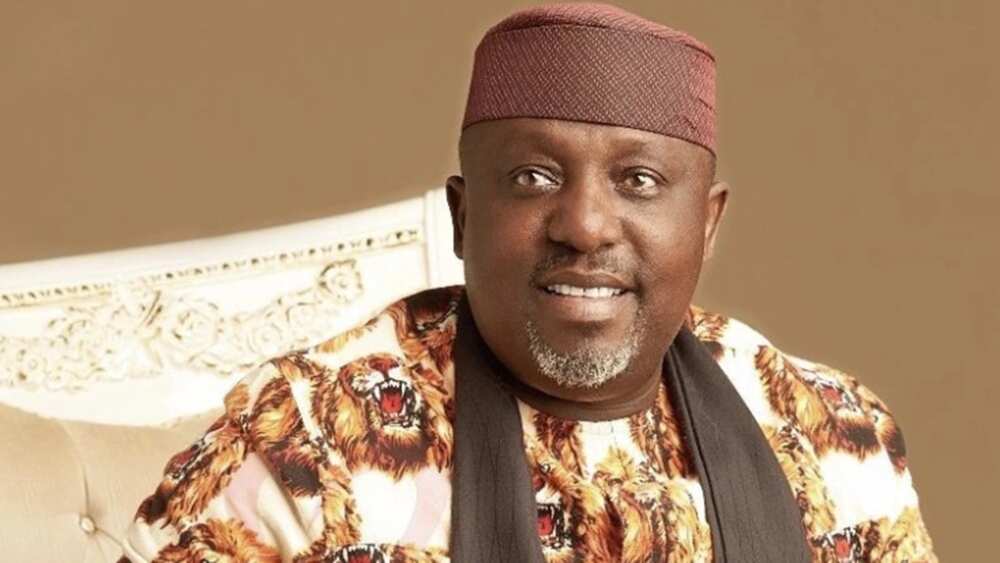 Photo: guardian.ng
Governor Rochas Okorocha'a biography in brief
As you probably know, Governor Okorocha is from Imo state. He was born on the 22nd of September, 1962.
Rochas Okorocha always had the businessman strike in his personality, and even though his family was struggling. In secondary school, Rochas earned some more money and eventually bought a bus. While talking about making his first million, he remembered his experience as a commission agent, earning profit from the used equipment sales in Bauchi State.
When the Balfour Beatty company was developing, he worked as one of the agents, and he eventually managed to make N1.1 million. He put his first earned money in business and continued his journey.
During his teenage years, he combined work with studies at the Juladaco High School in Jos, where he attended from 1976 to 1981. He later enrolled in the University of Jos, where he studied from 1990 to 1991 and obtained diploma in Public Administration. Two years later, he returned to get advanced diploma in the same discipline.
He was already a promising business figure during his university days, as he became the head of commercial school when he was only 19 years old, and at the age of 22 he became a school proprietor and got involved in cement business in the city of Gboko, Benue State.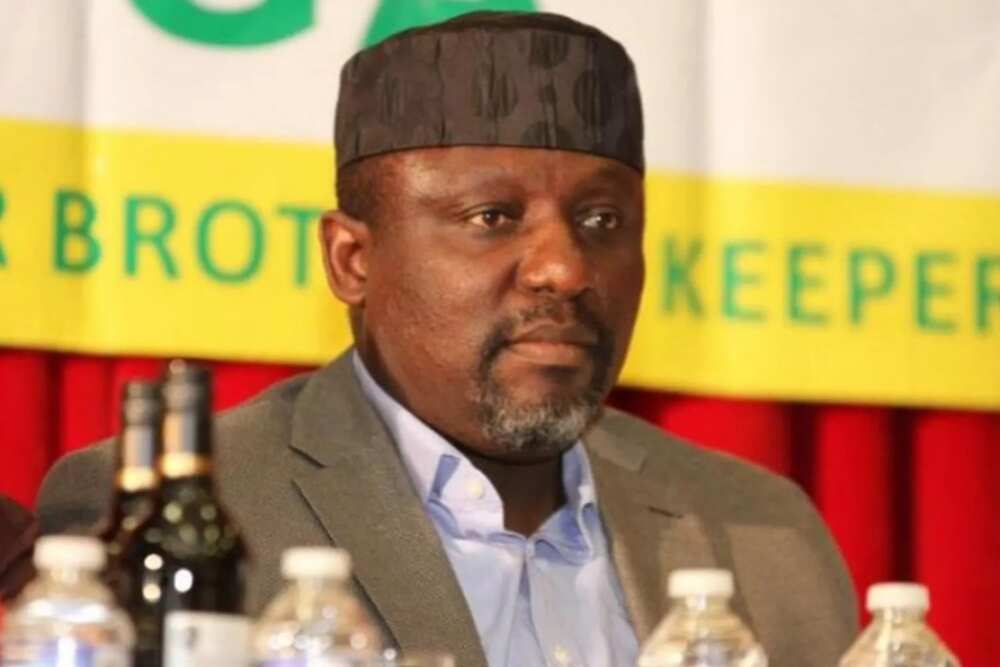 Photo: thetrentonline.com
Rochas Okorocha's political career
The journey of Imo State Governor into politics was not a smooth ride, but all the difficulties motivated him to move forward and try again. One of his earliest experiences in politics was being the Commissioner of the Federal Character Commission.
After democracy being restored in 1999, he decided to take part in the election for Governor of Imo State under the wings of People's Democratic Party (PDP). However, he lost to his competitor Achike Udenwa. He was also a member of National Constitutional Conference.
In 2003, Rochas Okorocha decided to try running for President. He left People's Democratic Party to the All Nigeria People's Party (ANPP), and gained their support in the presidential run. However, despite his efforts, he did not succeed in the run, and Olusegun Obasanjo won the election for his second term.
He went back to People's Democratic Party and was appointed Special Adviser to the newly elected President, Olusegun Obasanjo.
In 2005 Rochas Okorocha formed the party called "Action Alliance" (AA), planning to compete in the Presidential elections again in 2007. However, in 2007 he came back to PDP again.
In 2010, Okorocha moved from PDP to APGA (All Progressives Grand Alliance), because he had plans to run for Imo State Governor position in the next year's elections. However, he got into a controversial story later, which resulted in him being allegedly suspended from APGA party.
The reports stated that Rochas Okorocha stormed into the APGA State Secretariat with some people who beat up a few party officers. It was also said that Okorocha's men threatened the Chairman and Secretary of the party. These actions were deemed "anti-party activities", and the investigation followed. Rochas Okorocha denied the claims, and despite his reputation being clouded, he proceeded to campaign for the elections as APGA candidate and later won.
Okorocha was declared winner with the majority of votes (336,859). The second-place was Ikedi Ohakim from PDP (290,490), and the third place went to Ifeanyi Araraume from ACN (Action Congress of Nigeria) (107,068). Rochas Okorocha received congratulatory message from the President Goodluck Jonathan, who said that the Imo State people have rightfully chosen him.
In 2015, Rochas Okorocha went for the second-term elections. The re-run election, scheduled for April 25th, was not a problem for Rochas Okorocha: he proceeded to win it and steady in the position of Imo State governor.
Rochas Okorocha's facts
Here are some more facts about Rochas Okorocha that you never knew.
The estimated Rochas Okorocha net worth according to bionetworth.com.ng is $1.4 billion, and this is no surprise, as he is the owner of so many businesses.
A few years ago, there was a rumor that Rochas Okorocha is dead because he was a victim of the collapsed bridge accident in Imo State. However, the Governor was not involved in that incident, even if the news about it were true. He had a lecture for young students on the bridge, and it suddenly started to collapse. Thankfully, the Governor and the students were rescued before the bridge was fully destroyed and the tragedy was prevented.
READ ALSO: Top 20 richest Igbo men and women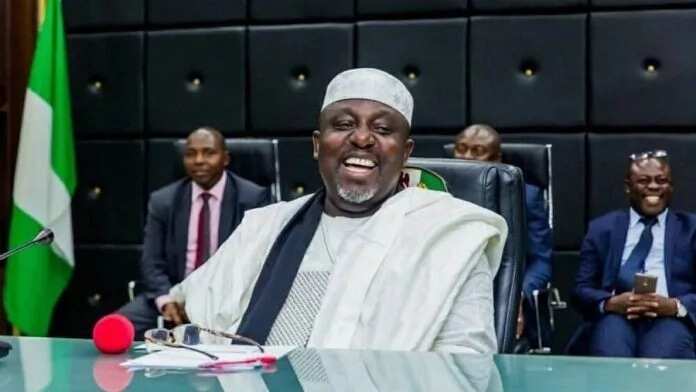 Photo: naijanews.com
Rochas Okorocha's wife
The Governor of Imo State got married at the age of 24 to the love of his life. Rochas Okorocha's beloved woman is Nneoma Nkechi Okorocha.
Rochas Okorocha revealed that when he was in his mid-twenties, his father got very sick and said that he wants to meet his son's wife before passing away. Young Rochas began searching for a relationship, and when he first saw Nneoma packing tomatoes near the road, he knew that she would be his future wife.
Eventually, they accidentally met again and began talking. They got married very quickly after their relationship started.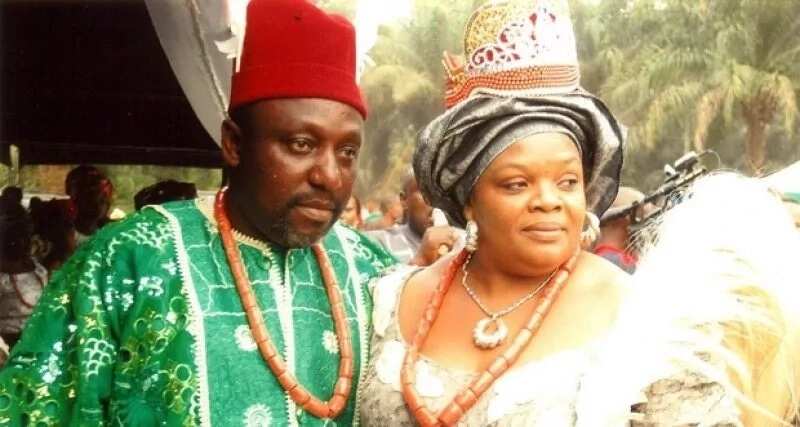 Photo: thescoopng.com
Rochas Okorocha's children
The Governor is a proud father of six children with his lovely wife Nneoma. Governor Okorocha has three sons and three daughters, and all of them are successful and determined young people, who know what they want from life.
The oldest daughter of Rochas Okorocha, Uloma Rochas Nwosu, is a very educated and smart woman, who has her own successful business projects. This lady has three degrees in two universities of the United States (Associate Clinical Psychology at Everest College Dallas and Clinical Psychology at the University of Texas), and one university of Nigeria (Business Administration at the University of Abuja).
In 2017, Uloma started a charity project "Elfreeda Foundation", which serves as a helping hand for homeless people. She is a CEO of the shopping centre "House of Freeda", and the General Director of her father's "Rochas Foundation", which was created to help children and families who are in need.
Uloma Rochas is happily married to Uche Nwosu. Their wedding took place at the Holy Cross Catholic Church, in Owerri. They also had a luxurious traditional wedding, which they held in Ogboko. In December 2013, Uloma gave birth to twins – two lovely baby boys, whom they named Russell and Ryan. She gave birth in one of the Texas hospitals.
READ ALSO: Rochas Okorocha son-in-law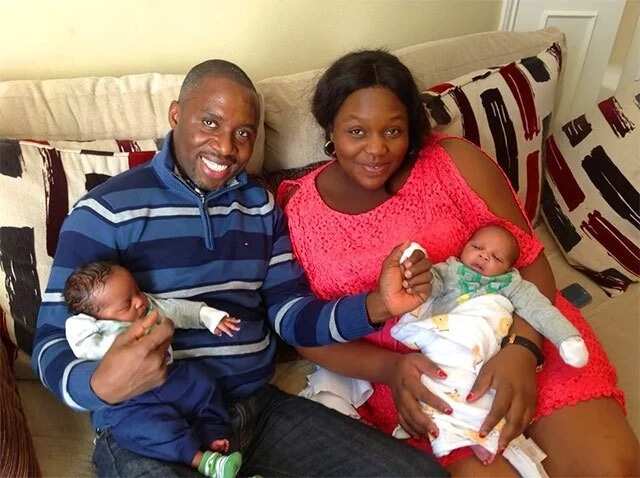 The younger sister of Uloma, Uju Okorocha, is a Director of her father's foundation subsidiary, "Reach Out and Touch". She leads a quieter way of life than her older sister and does not appear that often in the news. Uju is married to Dr. Uzoma Anwuka, who is the son of Professor Anthony Anwuka. Their traditional wedding took place in October 2014 in Ogboko, and they had a white wedding just a few days later, at the Saint Joseph Catholic Chaplaincy, which is in Owerri.
October 2015 was the month when Rochas Okorocha became a grandfather for the third time, as Uju gave birth to a cute little son Jidenna Anthony.
The youngest daughter in the family, Uchechi (who goes by Ucy) studied Social Policy and Law at the York University, and then went on to study International Relations and Law.
She is also an important figure in Rochas Foundation, where she is a member of the Board of Directors. Aside that, she has a few businesses of her own. Ucy is not married yet.
Rochas Okorocha also has three sons: Ahamefula Brendan, Amen Amarachi, and Amamchi. The eldest son, Ahamefula, graduated from the University of Manchester, where he studied Mechanical Engineering.
The middle son, Amen, graduated from the Southern Methodist University in Texas just recently, and is now also working at the Rochas Foundation as a Director of Internal and External Resources. As for the youngest son, Amamchi, he is currently a student of Samford University.
READ ALSO: Rochas Okorocha children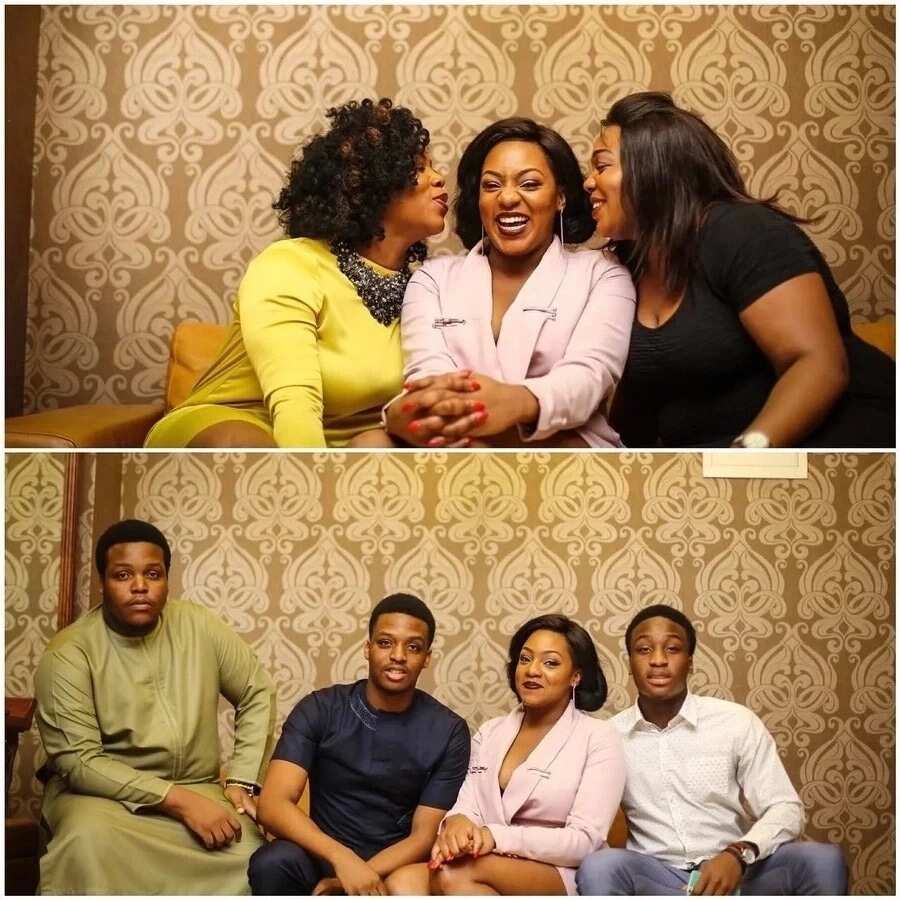 Governor Rochas Okorocha, who is one of the most influential politicians in Nigeria. He is a self-made man who rose from poverty to being a billionaire and perhaps, his story will inspire you to follow your dreams.
READ ALSO: Top 5 philanthropists in Nigeria