Looking for some best friend poems that make you cry? Would you like to use them for your social media status or send it to your fellow? We have gathered the best friendship poems you can use as a birthday gift or just put them on your page.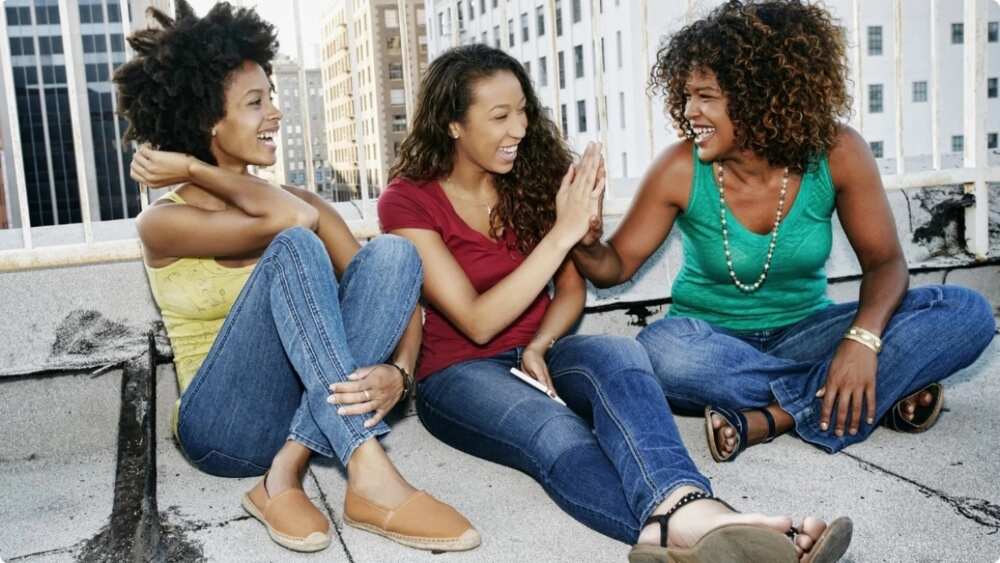 Photo: xonecole
Best friendship poems
Best Friend
You are my best friend; you belong in my heart.
We go through ups and downs, but still nothing can tear us apart.
I know you as a sister, and I will always care.
Love, respect, and trust are the things we share.
I know you as a person; I especially know you as a friend.
Our friendship is something that will never end.
Right now, this second, this minute, this day,
Our sisterhood is here, is here to stay.
My friendship with you is special and true.
When we are together, we stick like glue.
When I'm in the darkness that needs some light,
When you're by my side, I know things are all right.
Our friendship is so strong; it breaks down bars.
Our friendship is also bright, like the sun and the stars.
If we were in a competition for friendships, we would get a gold,
Because responsibility and cleverness are the keys we hold.
I met you as a stranger, took you as a friend.
I hope our long friendship will never end.
Our friendship is like a magnet; it pulls us together,
Because no matter where we are, our friendship will last forever!
A Friend
A friend like you is hard to find,
one that touches you deep inside.
You've given me strength to carry on,
you've offered your hand to hold on.
When times are tough, I know you're there
to offer support and show you care.
If not for you, I would have drowned,
but you help keep me on solid ground.
I believe you were sent from the man above
because he knows the strength of your love.
You show that love in so many ways.
It helps me get through my darkest of days.
So for that, I write this poem for you
and tell you from my heart, THANK YOU!
I Am Always There You're Never Alone
When you're feeling down and blue,
And life is being cruel to you,
Just remember you're not on your own,
I'm always there; you're never alone.
You might not be able to see my face,
As hard as you look around the place,
But close your eyes and think of me,
And before you know it there will be me.
Keep me in the midst of your mind,
And life will seem easier, I think you'll find,
So when life gets too dark to bear,
Just close your eyes and I will be there.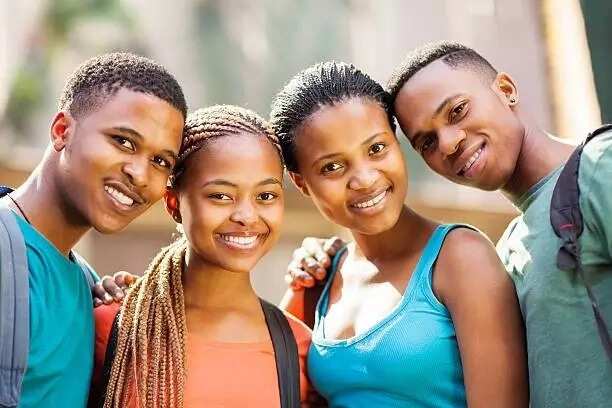 Through Thick And Thin
I could skip a heartbeat, and I would survive,
I could be in a car crash, and still be alive.
The clouds could fall out of the sky,
The oceans could disappear, and all turn dry.
These things in life are all bad I know,
but there's far worse things,
just thought you should know.
Life would not be the same without someone like you,
You're there when I need you to help me through.
Through the good times and through the bad,
Be them happy, or be them sad.
I don't have to be with you, to know you're there,
We don't have to see each other, to know that we care.
We could be apart for years upon end,
and still remain the best of friends.
Life goes on, and people change,
And through it all, our friendship shall remain the same.
That's such as a life, and how things come to be.
Just thought you should know,
HOW MUCH YOU MEAN TO ME.
Friends For Life
We are friends.
I've got your back,
And you have mine.
I'll help you out
Anytime!
To see you hurt,
To see you cry,
Makes me weep
And wanna die.
If you agree
To never fight,
It wouldn't matter
Who's wrong or right.
If a broken heart
Needs a mend,
I'll be right there
Till the end.
If your cheeks are wet
From drops of tears,
Don't worry,
Let go of your fears.
Hand in hand
Love is sent.
We'll be friends
Till the end!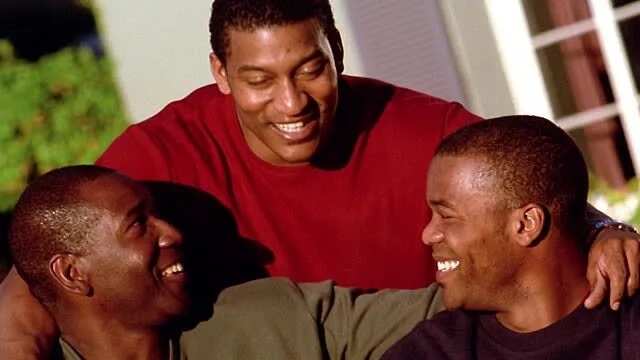 Photo: negromanosphere
READ ALSO: Betrayal quotes in friendship to express your feeling
Our Friendship
I met you as a stranger, then took you as my friend.
Our friendship is something that will never end.
When I was in darkness that needed some light,
You came to me and hugged me tight.
You took my hands and dried my tears.
You woke me up to end my fears.
You took my hand and made me see
That God has a special plan for me.
You helped me laugh
When I was sad.
You made me tough
When I felt bad.
Our friendship made me see the light.
Our friendship showed to me what was right.
I hope our friendship will never bend.
I hope our friendship will never end.
Best Friends Forever
Best Friends
The title we chose
But what does it mean to be "best friends"?
You should see each other every day?
Well that's not true for you and me
Should silly little fights get in our way?
Only if that's how it's meant to be
Should we give?
Should we borrow?
Should we dance like there's not tomorrow?
Secrets are traded
Privacy invaded
Hugs and smiles are shared
Tears are shed
Love is spread
We know that we both really cared
I smile, you smile
You cry, I cry
I wish, you wish
You die, I die
If you fall
I'll help you up
And if you call
I'll always pick up
Best Friends Forever
The promise we made
And I know in my heart
That it will never fade
To My Treasured Friend
Though there is gold up in the mountains,
Lovely pearls deep in the sea,
Those treasures do not mean as much
As your friendship means to me.
While diamonds may be beautiful,
And worth a lot of money,
They cannot give a warm embrace
Or share jokes we think are funny.
I know it's true some people
Will collect much priceless art,
Yet I have never seen a picture
That showed me a loving heart.
So I don't need to spend a fortune
To have what means the most to me.
Knowing that I have had your friendship
Will be a treasured memory.
Together
We walk together, hand in hand.
We can go anywhere across the land.
We have much courage and so much pride
As we walk together, side by side.
We walk together without any fear,
Whatever direction we may steer.
With strength so strong, there is no defeat
With anyone that we may meet.
We have it all; we are the best.
Together we beat all the rest.
Your loss in my heart would not mend.
Everyone needs someone like you, a special friend...
Photo: growtheheckup
READ ALSO: Romantic poems for him to express your love and devotion
Forever Friends
Words could never tell you
How important you'll always be,
Just little things that you do
That are especially meant for me.
You always seem to remember
All the things to do.
That makes friends last forever
And share a bond so true.
I'm so glad God gave to me
Someone just like you.
He knew that you would be
One of the chosen few!
Bestie Forever
we have had the most awesome times
and yes we have gotten into stupid fights!
we promise so many things for each other
things that are so wrong
they're right
they're crazy
they're our dreams
and now I'm on the other side of the world
and I cry every now and then
but I know in my heart
even if we're worlds apart
nothing
not the seas, oceans or land
can separate the friendship that we have
we are best friends
more than that
you are my sister, my twin
and I'm proud of everything that's been
between you and I
I will see you in a few years
and that's no lie
a promise that's impossible to bend
yes you are my very very best friend!
Did you like our short poems about your bestie? Which one did you choose for yourself? Share it with us in comments!
READ ALSO: 5 poems about death to express your feelings
Source: yusrablog.com, everywishes.com, familyfriendpoems.com, youtube, newtimes
Source: Legit.ng