50 best happy anniversary quotes, messages, wishes and images
Every anniversary is a special occasion. With how hard and busy life tends to get, this is the one day that reminds you and your significant other of your love and how far it has come. It could be a wedding anniversary, the anniversary of your first date, the day you both said "I love you" or an anniversary celebrating the day that the two of you first met. Or maybe it is your friends' anniversary, and you want to wish them a happy anniversary and are looking for the perfect quote. Whatever the reason or occasion, here are our 50 best happy anniversary quotes, messages, wishes, and images to make the day even more special than it already is.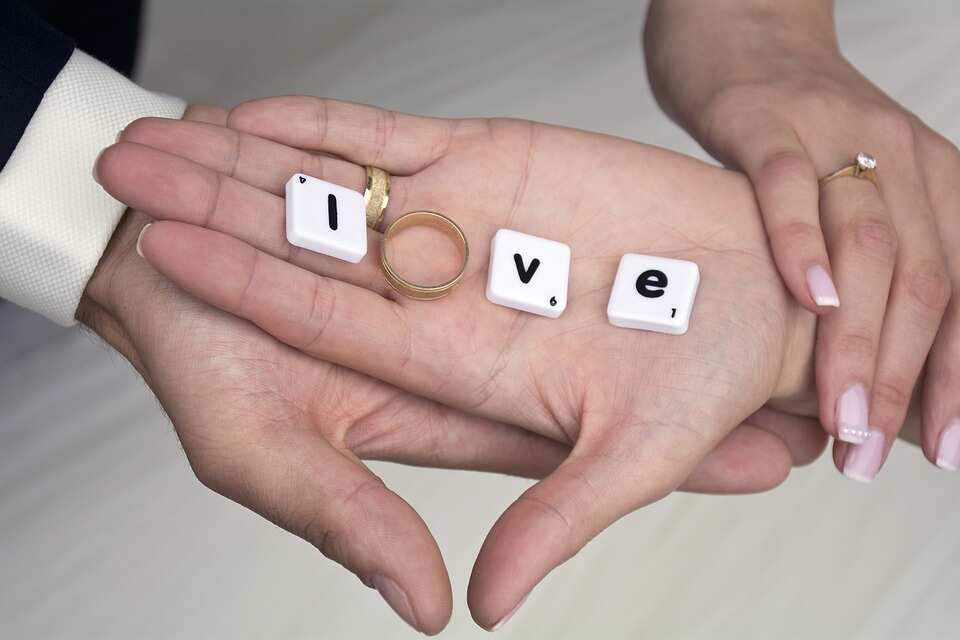 Anniversary quotes can come from anywhere. Some from books of great stories and some from movies that showcase how two people meet and fall for each other. Others can come from the people around you who have watched your love blossom and strive through the hard times coming out victorious.
Happy anniversary quotes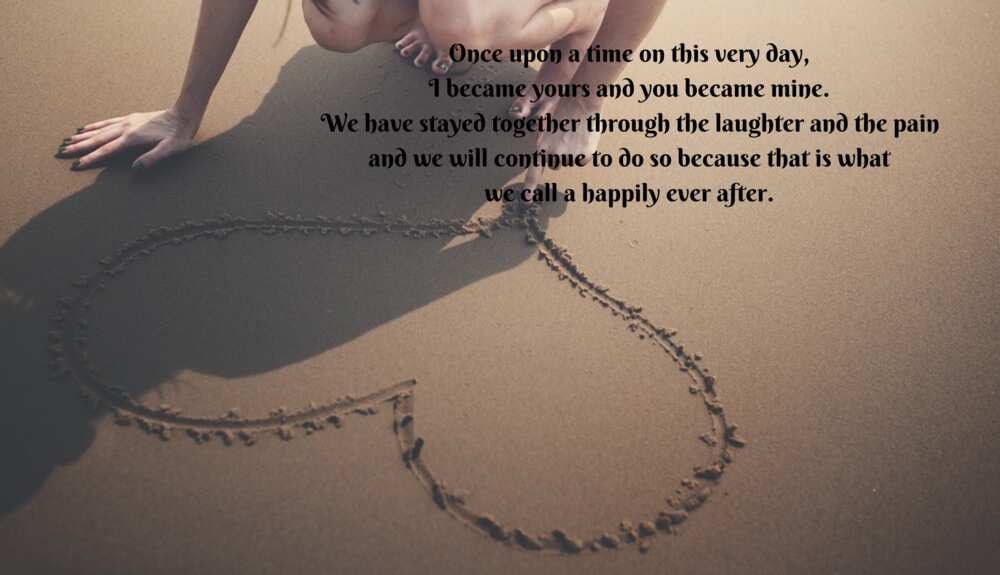 Once upon a time on this very day, I became yours and you became mine. We have stayed together through the laughter and the pain and we will continue to do so because that is what we call a happily ever after.
Forever is a long time and I will always want to spend mine with you.
I searched all the dictionaries to find the meaning of life without any luck. Then I married you and looked into your eyes. From that moment on, I always found my everything in their depths.
They say that we are the most alive when we are in love. This has never been truer as it is at this very moment with you by my side.
Will you still love me when I'm no longer young and beautiful? Will you still love me when I got nothing but my aching soul? I know you will." — Lana Del Rey
When you came into my life everything became better. Now because of you, I laugh a little harder, cry a little less, and smile a lot more.
"Blessed is this union. A bond so blessed it makes you cry sweet, sweet sugar-laden tears of gold" — Lana Del Rey
READ ALSO: 45 great Harry Potter quotes from books and movies
On this day, I want us to celebrate our love, devotion to each other, dedication and tenacity through the years.
I swear I couldn't love you more than I do right now, and yet I know I will tomorrow.
Experts on marriage say that you need more than passion to make it work. For a lasting union, you need genuine friendship and that is you are my best friend.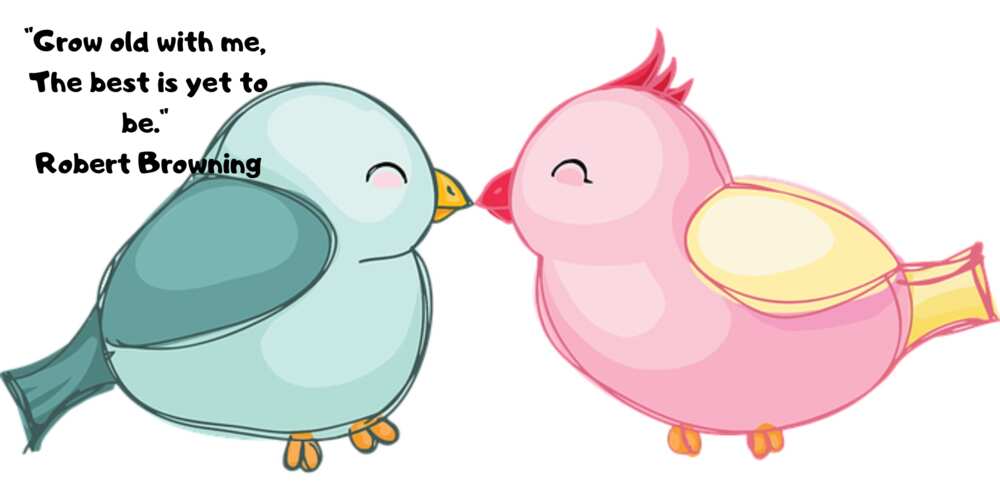 Dr Seuss said, "You know you are in love when you don't want to fall asleep because reality is finally better than your dreams" and on this day, more than all others I believe that he was right. Happy anniversary.
On this day, we not only celebrate our past together but also our future and all the good that it holds.
Every morning when you wake up and look at me, you intoxicate my soul with your eyes
"If equal affection cannot be, let the more loving one be me" — W.H. Auden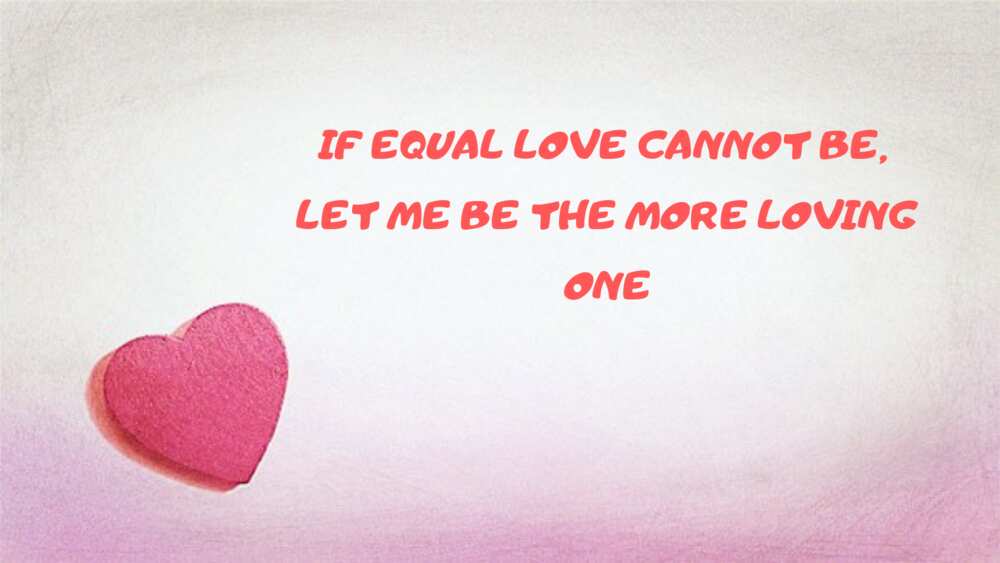 I just want you to know, that when I picture my happy ever after, it's always with you by my side.
When we get to the end of our lives together, the house we had, the cars we drove, the things we possessed won't matter. What will matter, is that I had you, and you had me.
"Forever is a measure of time used by people who share an ordinary love. Ours is extraordinary and immeasurable.… for us, forever just won't do." ― Steve Maraboli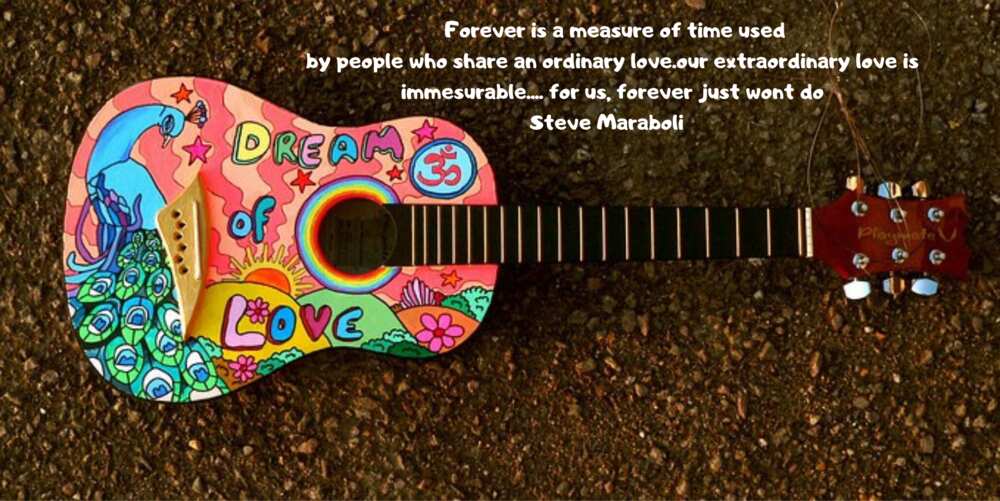 You are my life. My happiest moments weren't complete if you weren't by my side. With you next to me, there's no darkness I can't overcome.
I will forever thank whatever forces in the universe that made our paths cross and gave our love a chance to bloom.
While I may be far from you today, I want you to know that I am thinking of you on this very special day as we celebrate another year together.
Love is something eternal. While the aspect may change, the essence never will.
You are my today and all of my tomorrows. Here is to love laughter and happily ever after.
Love is not about how many weeks, months or years we've been together. It's about how much you love each other every single day.
Meeting you was fate, becoming your friend was a choice, but when it came to falling for you I had no control
"If I know what love is, it is because of you." — Hermann Hesse
Funny anniversary quotes
You're my favourite husband.
Sometimes I wonder how you put up with me, but then I remember that I put up with you too, so that makes us even.
I'm yours. No refunds.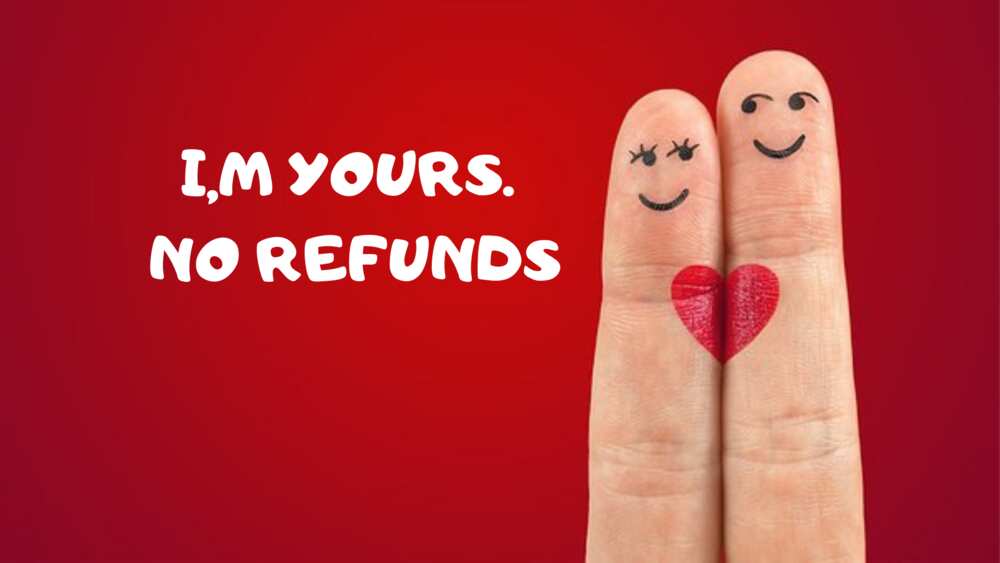 Well, we made it another year without one of us ending up in jail or dead. I call that a win.
Being married is like having a best friend who doesn't remember anything you say.
In a marriage, one person is always right and the other one is the husband.
There's no one I'd rather sit on the couch watching TV and fall asleep by 10 with. To more years together.
A marriage is like a deck of cards. At first, all you need is two hearts and a diamond. In the end, you wish you had a club and a spade.
I love being my husband's wife.
Marriage is spending your life with someone you want to kill but won't do it because you'd miss them too much.
Sweet anniversary messages
Even death will never erase our story because real love stories never have endings.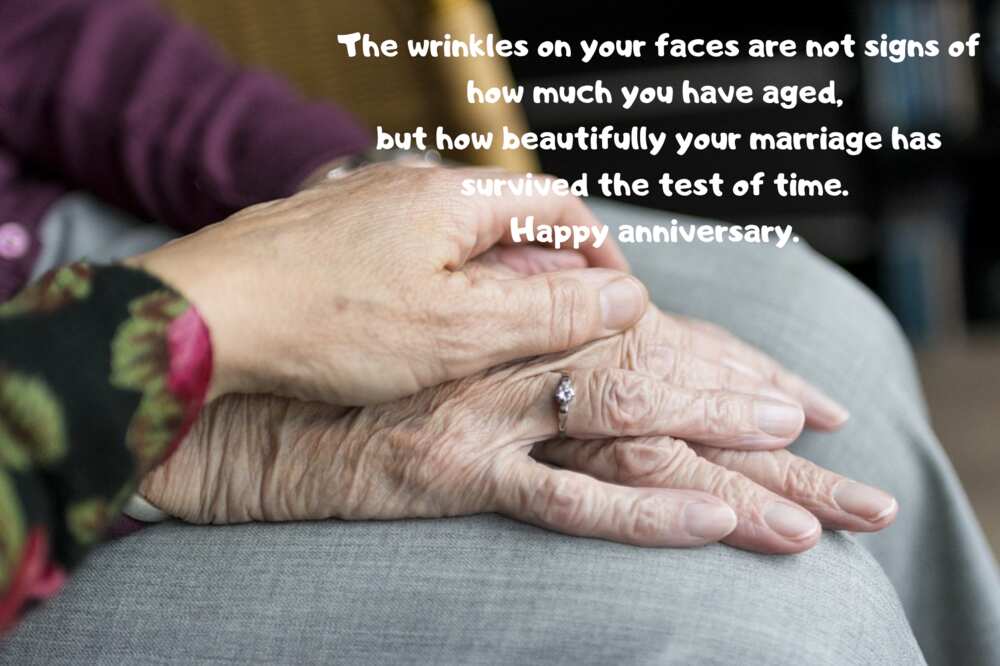 The wrinkles on your faces are not signs of how much you have aged, but how beautifully your marriage has survived the test of time. Happy anniversary.
I'm a tea bag and you're my cup of hot water. Being drenched in you brings out the best in me.
My heart is totally filled with things that words alone can't say. This comes especially for you on this special day.
"If I had a flower for every time thought of you… I could walk through my garden forever." — Alfred Tennyson
When love is true, there is no end. I hope we get to celebrate for many years to come.
A marriage is a relationship where one person is always right and the other one always needs more whiskey.
I do not need any expensive gifts from you to celebrate this special day. Your kiss and warm embrace are all I desire.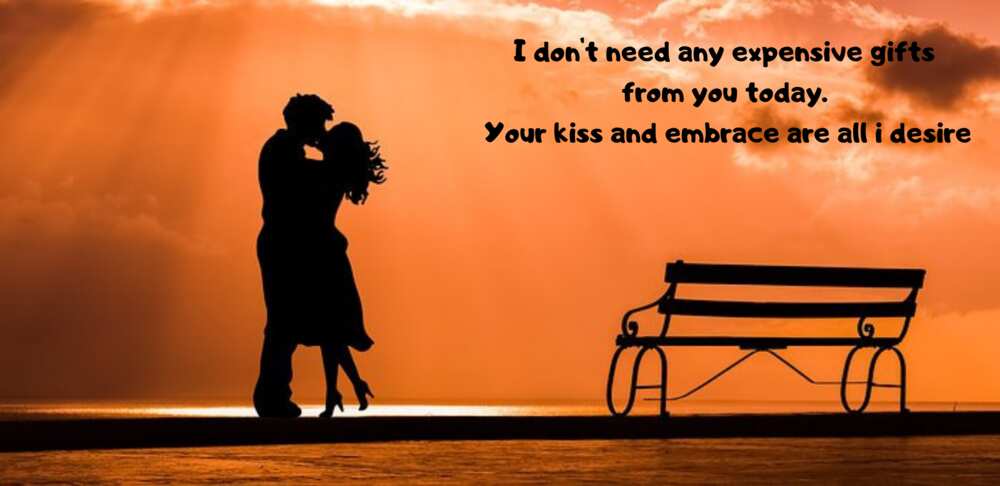 Anniversary wishes to friends and family
May God bestow more blessings today on this important day. May you receive continued health, happiness and good fortune. Best wishes on this momentous occasion.
" Darling I wake up just to sleep with you. I open my eyes so I could see with you and I live so I can die with you." — Beyonce
Your love runs off a symphony of notes that the rest of us wish and pray that we shall experience for ourselves one day.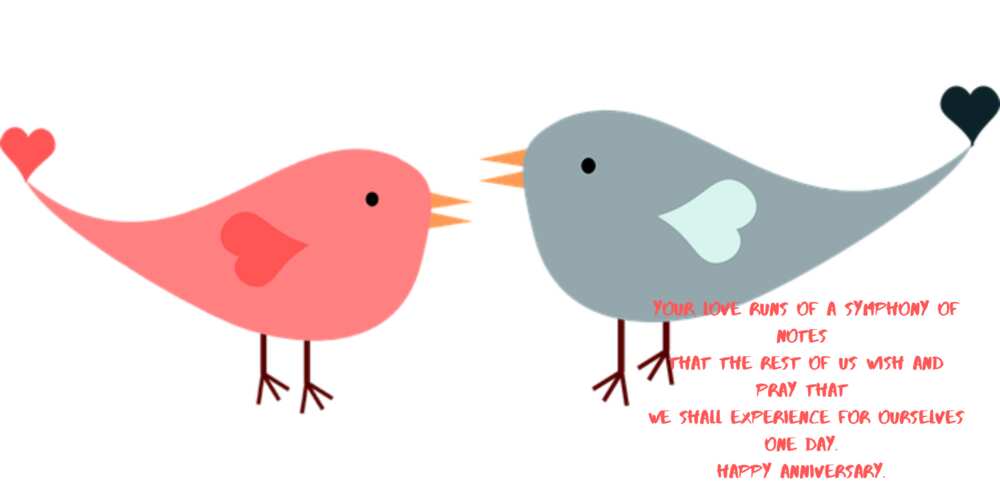 We come to love not by finding a perfect person but by seeing an imperfect person perfectly. The two of you have shown us how to do this perfectly. Cheers!!
No journey is perfect but this one is yours. May you stick it out till the end.
Our hope is that the two of you continue having the best in life with each other.
May the worst troubles be behind you and the best years be ahead of you. And most of all, may love always be between you.
We hope that these anniversary quotes, messages, wishes and images will help you convey to those special to you how much you love and think of them on this special day.
READ ALSO: 50 cute quotes for your significant other, friends and family
Source: Legit.ng