Oge Okoye is one of the most charismatic Nollywood actresses. Keep reading our article to know more facts from Nigerian actress Oge Okoye biography.
I started playing when I was in my first year of University. I played roles in 'One Dollar', 'Spanner' and then 'Sister Mary'. These dramas were not famous in those days. When I grew up a little, I began to study the art of theater and acting. I was very lucky to find support from people who knew that my passion for acting is unlimited. – said the actress about how she began acting.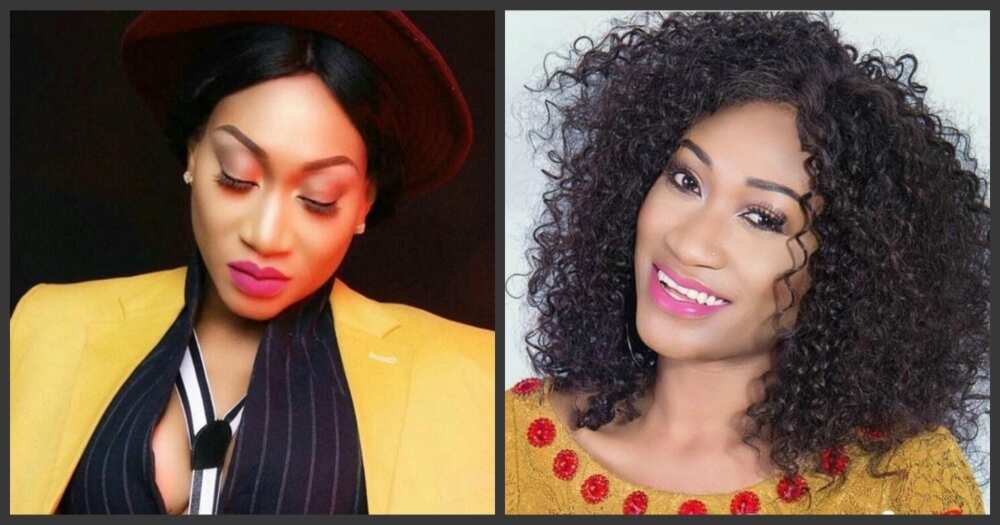 Oge Okoye's biography in brief
The actress is now 38 years old. Oge Okoye birthdate is 16th of November, 1980. Do you wonder where was Oge Okoye born? Oge was born in London.
Despite the facts that she was born in the United Kingdom, she decided to study and build her career in Nigeria. Oge received a partial pre-school education in London and then attended the University Primary School Enugu and at the Holy Rosary College, Enugu.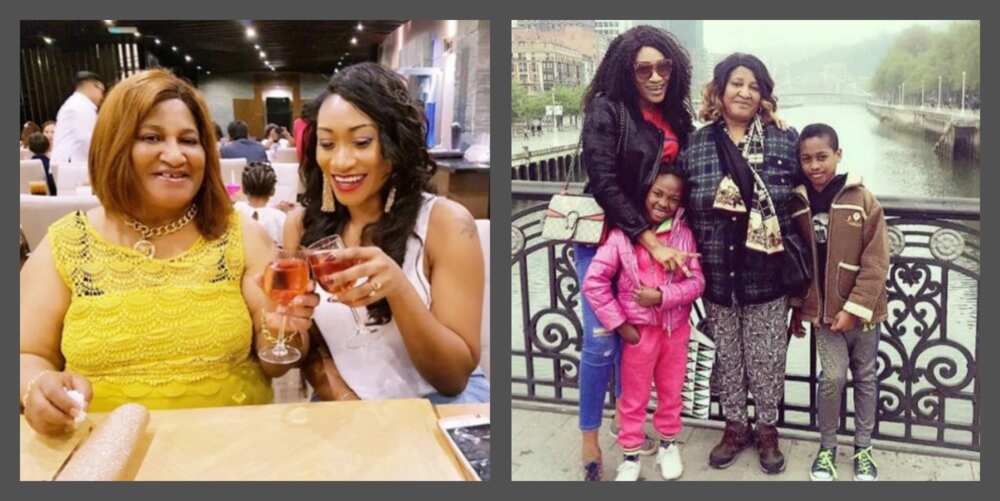 Oge Okoye's parents
The actress was born in a family of devout Anglicans. Mr. and Mrs. Okoye taught their daughter of integrity, honesty, courage, inspired fear of God.
The actress said about her father:
My father is a strict person, do not even try to mess with him.
Oge's father always wanted his daughter to become a doctor. The actress often say that she misses him very much and wished he was alive to see what she has achieved. She also added that he always knew that his precious daughter's main dream was to act.
About her mother, Oge said, "My mother was always with me, supported me, pushed me if it was necessary and all this in order that I reached certain successes. Since I am the only child in the family, I received a lot of attention. I'm not spoiled, but my mom always told me she's not surprised at what I have to date and that she's very proud of how much I've grown."
READ ALSO: Nigerian female celebrities that smoke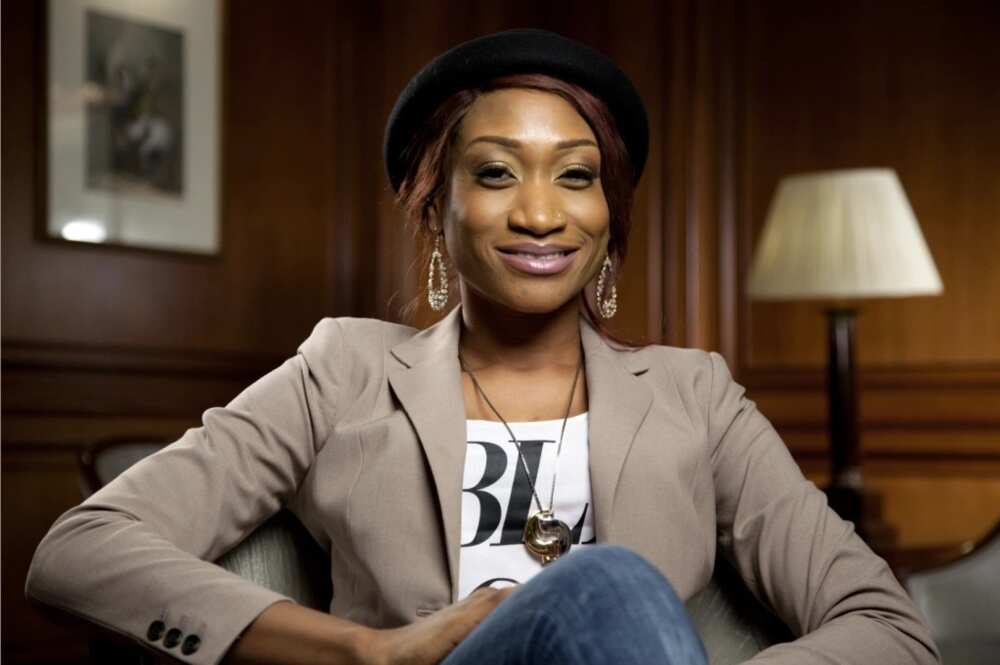 Acting career of Oge Okoye
At school, Oge took part in several theatrical events, thereby attracting the attention of many of her teachers. They told her that she has a talent and would certainly be good if she thought about choosing acting as her future career. Okoye studied Theater Arts at Nnamdi Azikiwe University Akwa, Anambra State.
In 2001, when Oge began her acting career, she was still green and inexperienced. But, risking, gathered strength, she went to the audition and got the role. It was a minor role, but the actress starred it. After filming, Oge so inspired the director and producer that they predicted the actress a great future, claimed that she would go far if she works hard. After the film, Oge began to receive offers.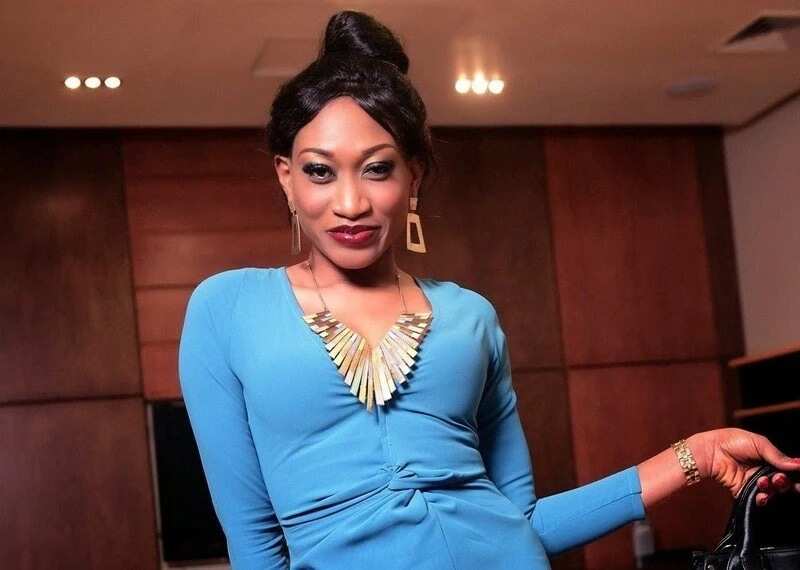 READ ALSO: Actress Halima Abubakar's biography and movies
This woman is able to embody a wide range of roles – today she can be a reverend sister, tomorrow, a girl of easy virtue. The ability to be a versatile interesting actress has brought her many benefits both in the country and abroad.
Oge Okoye has starred in more than 50 films, some of them include:
Blackberry babes
Blood sister
Mary me
The Girl
Desperate love
Crazy passion
Eagle's bride
Emotional battle
Orange Groove
The King's son
Marry me
Paradise to Hell, etc.
Answering the question who inspired her to act, the actress mentioned several names, including Liz Benson, Hollywood actress Julia Roberts, Ebube Nwagbo as well as Olu Jacobs. These were people who had a strong influence on her career and who are making Oge better every day.
The actress always says that she has never regretted being in the film industry and adds that she is always very happy when fans cheer her up, stop her on the streets to express their admiration.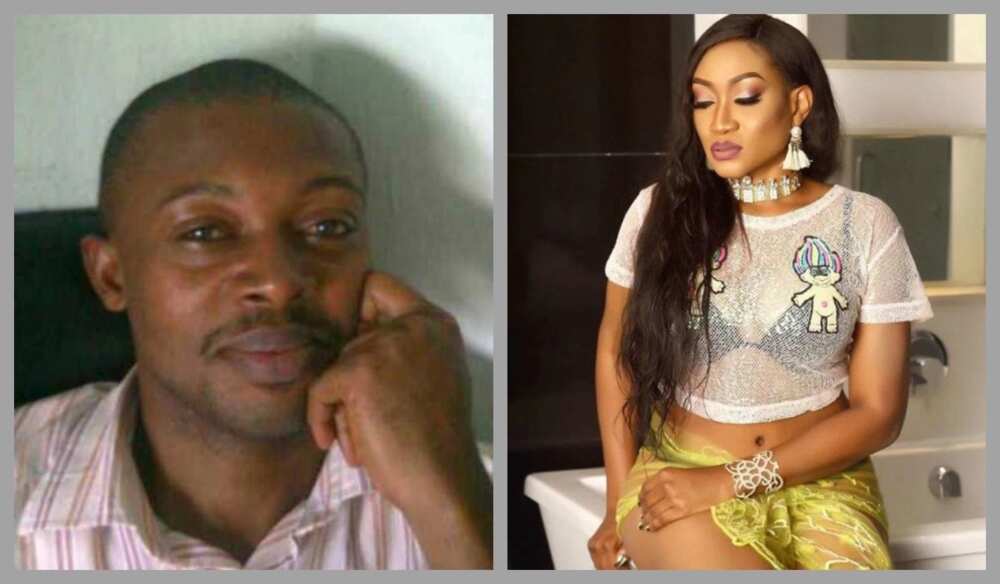 Oge Okoye's personal life and children
In the latest news about Nigerian actress Oge Okoye were published and disclosed her personal problems. Social networks and tabloids buzzed that she divorced her husband, with whom she was married for 7 years.
Stanley Duru, the name of her ex-husband, the actress always described with warmth and a positive attitude, called him loving, attentive and caring.
It is difficult to say what exactly was the reason for the break-up, but one of the most obvious reason, was alleged infidelity on both sides. And it doesn't matter who started it first. There were rumours alleging that before the birth of her second child, Okoye betrayed Stanley with another man and later, he betrayed her too.
Previously, Stanley Duru was in a romantic relationship with a famous actress named Nkiru Silvanus. There was also news that when Oge and Duru separated, the former lovers were reunited and already began to plan their wedding. But soon it became known that the wedding never took place.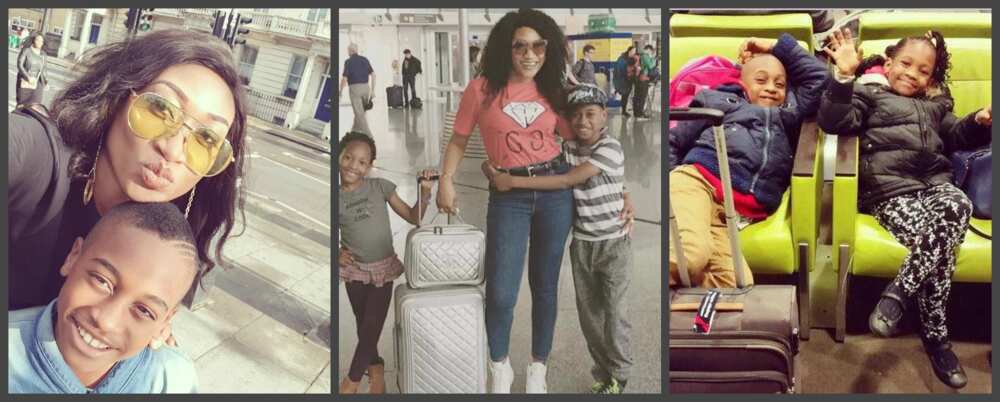 Talking about how Oge Okoye describes being a single parent to her two children, Oge Okoye said, "Maybe being a single mother (or father) was never your goal, but being a better parent is your job. There are times when you wake up early in the morning and feel like a total loser, but for your child, you're always a super-woman, a super-person they ever know. And you have this super-cape on your back! I know, a single mother can do a lot of amazing things with a lot of love. I wasn't going to become a single parent, I decided to be the best one. My children accept me as both mother and father. They make me stronger."
We hope you have enjoyed the biography of Oge Okoye and learned some new facts from her life history. Being popular and loved by millions, stars have the same problems as usual people do. We wish Oge Okoye success and happiness in her personal life.
READ ALSO: Stanley Duru - Oge Okoye ex husband story