Loan in Nigeria: Top 5 ways of getting money quickly and easily
Want to develop your own business? Eager to visit different places but have no cash? Your apartment's rent payment date is approaching, and you are in desperate need of money? This article will help you sort your issues out. It will inform you of the best and most productive platforms in Nigeria that provide instant loans for any resident in Nigeria. Take a look at some of the best online loan application apps in Nigeria.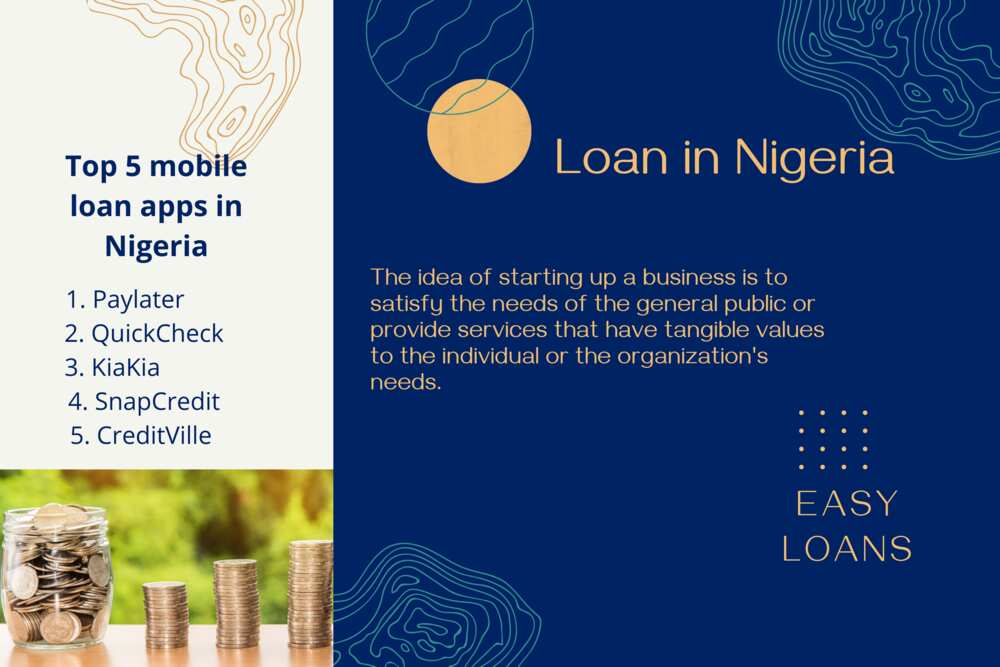 According to statistics, the major challenge of starting up a business in Nigeria is capital. In the quest to set up one, potential entrepreneurs search for companies that give instant loan in Nigeria without collateral to start-up businessmen and women.
The idea of starting up a business is to satisfy the needs of the general public or provide services that have tangible values to the individual or the organization's needs.
Top 5 online loan in Nigeria
If you are looking for a loan for business start-up, personal, or car loan opportunities in Nigeria, you need to contact your preferred online or offsite lender and fill out their loan request forms.
You may find business funding sources in Nigeria that are right for you. Have a look at some of the instant online loan in Nigeria.
1. Paylater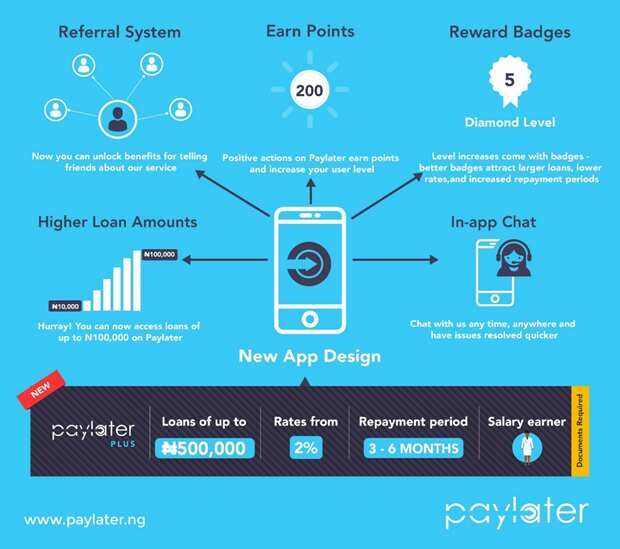 Paylater is an easy-to-use website and app which is absolutely an online borrowing system. This platform provides individuals and small businesses with short-term loans in Nigeria.
It is the best app for temporary money issues and if you would like easy access to a loan. Pay later app can lend you up to 1 million nairas.
Every Nigerian can enroll for a Paylater lending service on a round-the-clock basis every day.
If you need a quick loan in Nigeria without giving any collateral, Paylater will undoubtedly help you out. All you need to do is download the app and apply for this service.
It is essential to know that there are no hidden charges – they are all mentioned preliminarily before your registration.
Moreover, Paylater assures that the data you input on the website is entirely secure and encrypted through Secure Sockets Layer (SSL) technology.
Once your loan application is approved, you will receive your funds within five minutes. One more point to mention is that your application may fail (it is not common but, it may happen), and in such case, the agents of Pay later will contact you as soon as possible to let you know the reason(s).
2. QuickCheck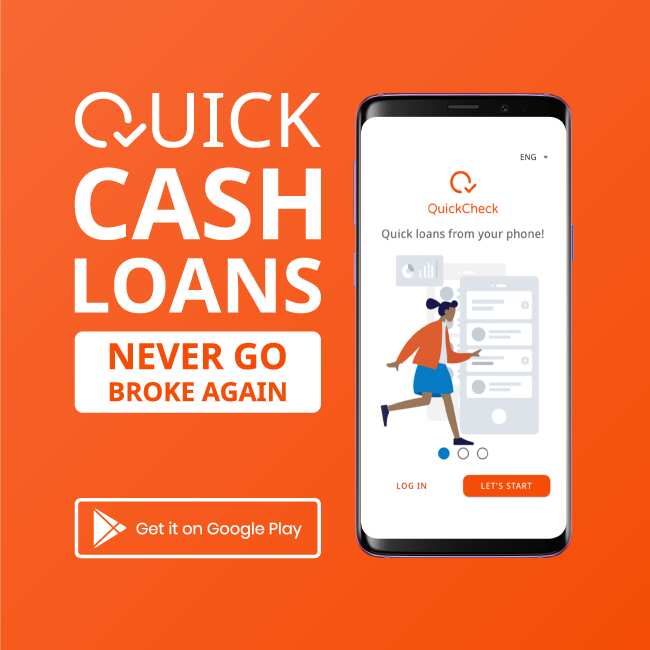 QuickCheck is the best loan app in Nigeria that allows individuals to borrow easy loans with very affordable interest rate payments.
According to the QuickCheck platform, clients can receive instant and readily accessible funds of not more than 30,000 Nigerian nairas for a period of either fifteen or thirty days without providing any collateral in exchange.
Quick Check app is available on Google Play. The Quick Check system is accomplished with machine learning algorithms, which helps this lending platform foresee an individual's behavior and estimates credit applications.
These algorithms also enable approvals in not more than 24 hours! This money loan app will also develop a system of limitless bank accounts and design deposit access cards!
By the way, want to learn how to open your business with a loan? Check SME loans in Nigeria!
3. KiaKia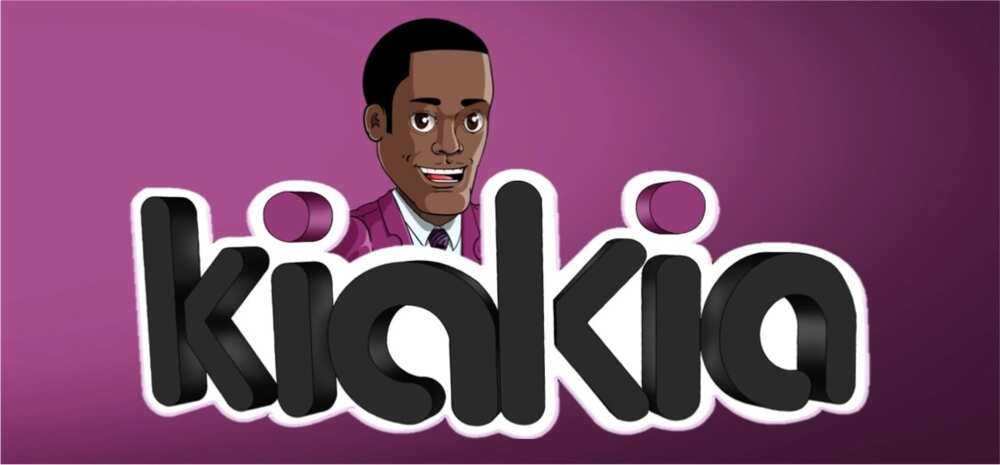 Another app quick online loans in Nigeria is KiaKia (the title is derived from a Nigerian word that in English is "Quick Quick"). It is a digitized funds lender created for businesses in Nigeria.
This platform uses data bulk, computer forensics, psychometry, and machine learning to secure credit ratings and enable the repayment risk evaluation algorithm to guarantee direct individual and business credits.
You can borrow up to 5,000,000 Nigerian nairas. The due date of loan repayment is six months for regular users and thirty days for new users on KiaKia.
4. SnapCredit

Snapchat is also one of the best loan apps that can guarantee you fast money access in need of emergency. Its percentage rates vary depending on the amount an individual is borrowing and the payment deadline period.
Once you have made your loan application, it processes the funds faster, and within minutes you will have your loan in your mobile bank. However, this only applies if you meet the required terms and conditions of the loan application details.
During the payment time, you must complete your transactions at any nearby branch. SnapCredit deducts an agreed-upon sum from your paycheck every month if you are working.
These factors combine to make this funds lending platform a fast and straightforward money loan app in Nigeria.
5. CreditVille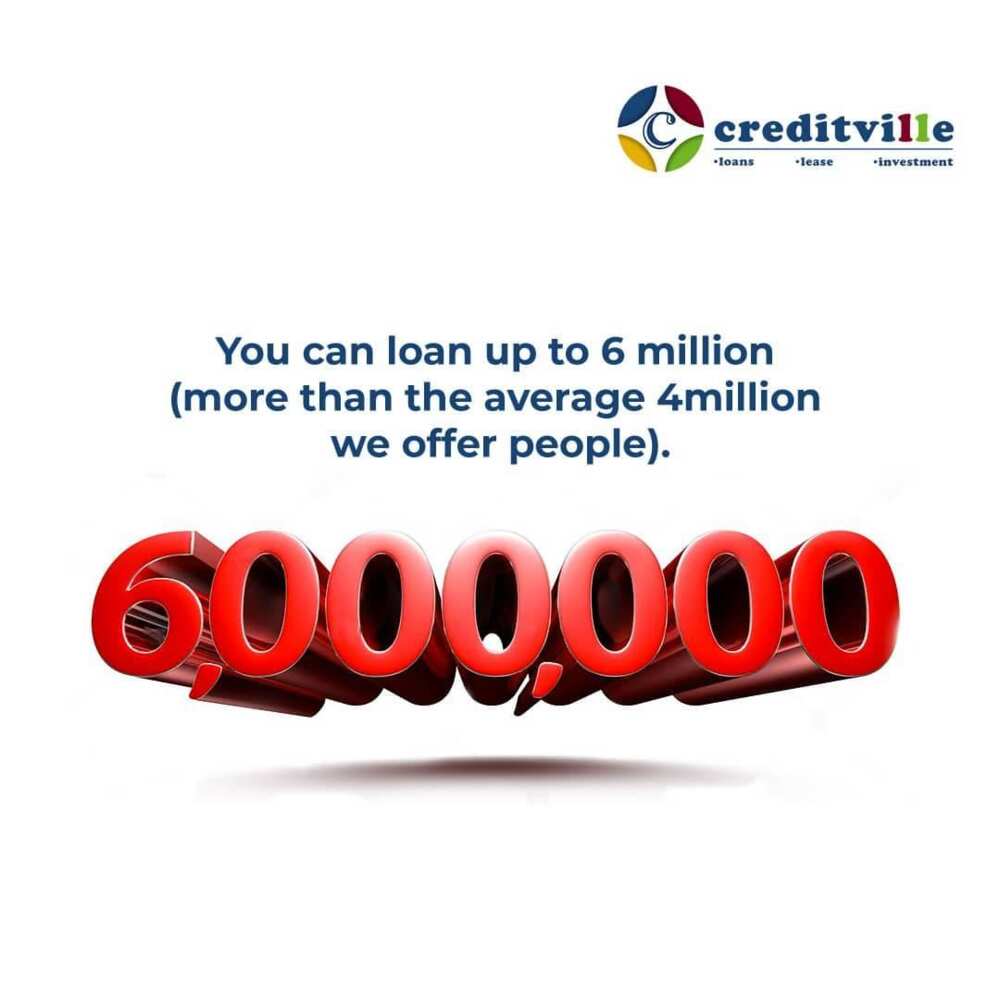 Finally, the mobile credit system, which guarantees instant loans from SME owners or verified employees in Nigeria, is CreditVille. You can also check how to get quick loans in Nigeria here!
The highest possible funds amount you can receive is 250,000 Naira and the ultimate lending period is twelve months - sounds excellent.
You may apply for three forms of loans through CreditVille: Payday loans, business loans, and cab leases. Visit CreditVille's official website to learn more about the information.
While most of these platforms claim to provide fast loans with no collateral, it is a good idea to read their Terms & Conditions (T&C) before applying.
The interest rate and payback period are both important factors to consider. If you are a company, you will not want to take out loans with a short payback period unless you are sure you will be able to repay the money quickly.
This list of the best fast loan apps in Nigeria should hopefully help you resolve some of your urgent financial issues.
DISCLAIMER: This article is intended for general informational purposes only and does not address individual circumstances. It is not a substitute for professional advice or help and should not be relied on to make decisions of any kind. Any action you take upon the information presented in this article is strictly at your own risk and responsibility!
Sources:
READ ALSO: Bet9ja agent commission percentage and benefits in Nigeria
Legit.ng recently published the most detailed article on the Bet9ja agent commission percentage and benefits in Nigeria. Bet9ja is one of the leading betting firms in Nigeria, and it provides myriad ways of making cash, including partnering with business people, who later become Bet9ja agents, to establish Bet9ja shops.
Bet9ja is among the biggest and well-known online sports betting sites in Nigeria. It offers various sporting events and is worth billions in assets and revenue. The online betting site has spread its roots to different parts of the country, becoming the first most-visited local site and the third most-visited website in Nigeria, with Google and YouTube sites topping the list.
Source: Legit