- Dutch Cownexxion, a Dutch company says it wants to establish cattle ranches in Nigeria
- Hein Schumacher of FrieslandCampina says his conglomerate will invest about 11 million Euros in Nigeria
- Roland Pirmez of Heineken says his company is planning renewable energy for its power needs
A company Dutch Cownexxion, has announced its plans to establish cattle ranches in Nigeria as President Muhammadu Buhari assured organizations in Netherlands that their investments will be safe and yield fruitful returns.
Femi Adesina, the president's spokesperson, disclosed this in a statement in Abuja on Monday, July 16, saying Buhari gave the assurance at a meeting with chief executive officers of the companies on the sidelines of his official visit to The Hague, Netherlands.
"Stability was the first thing in our campaigns. You have to secure a country first, before you can efficiently manage it.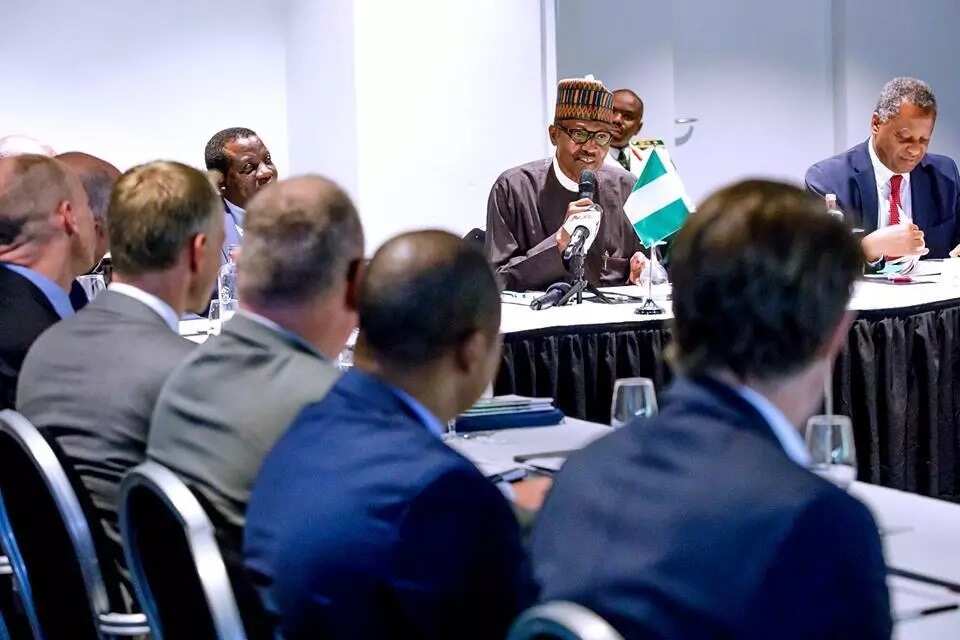 READ ALSO: Use your second term well - Ambode tells Fayemi as Saraki prays for governor-elect
"Before businesses can thrive, security is paramount. That is why we lay so much emphasis on securing the country.
"After security, our next emphasis is reviving the economy, and then, fighting corruption," the president said while commending the many Dutch-owned companies operating in Nigeria for ensuring fairness in their business dealings.
Buhari said the relationship dates back more than two generations, and it is now almost a blood relationship rather than commercial.
He urged operators of the businesses to build factories in Nigeria and source raw materials locally rather than wholesale import.
He, however, said he was impressed with the economic cooperation between Nigeria and Netherlands.
Concerning the Royal Dutch Shell and the harnessing of Nigeria's gas potential, the president said: "We are more of a gas nation than petroleum producing country.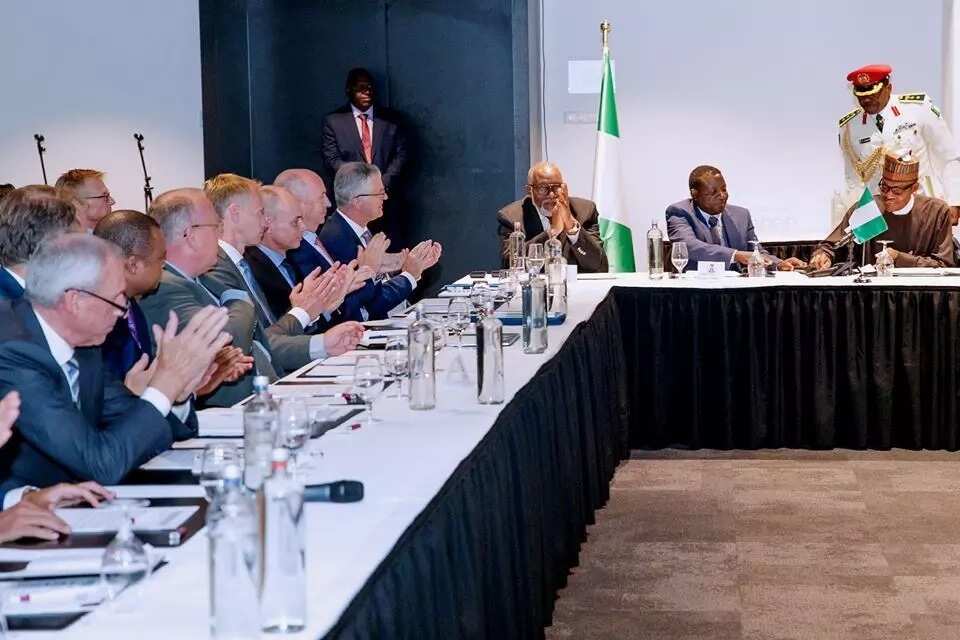 "We should be making more money from gas today than we make from petroleum, but the plans we made were scuttled.
"When I was petroleum minister (in the 1970s) for three-and-a-quarter years, the plan we had was to have 12 LNG trains by 1983, but more than a generation later, we are just on the 7th train.
"This was because some people came, and did just what they liked. If they knew what they were doing, we would have gone very far by now."
The statement also quoted David Suddens of Vlisco as saying the company would invest on 400 hectares of land for a textile park in Nigeria.
The statement added that Hein Schumacher of FrieslandCampina described Nigeria as "a most important country to us."
According to him, the conglomerate would invest about 11 million Euros in a "ready to drink project, using 100 per cent locally sourced milk."
He also pledged continuous training for dairy farmers, and provision of fortified milk for school pupils.
On his part, Andrew Brown of Shell, which has done business for over 60 years in Nigeria, with over 3,000 local employees, said the company would maintain its emphasis on oil and power generation.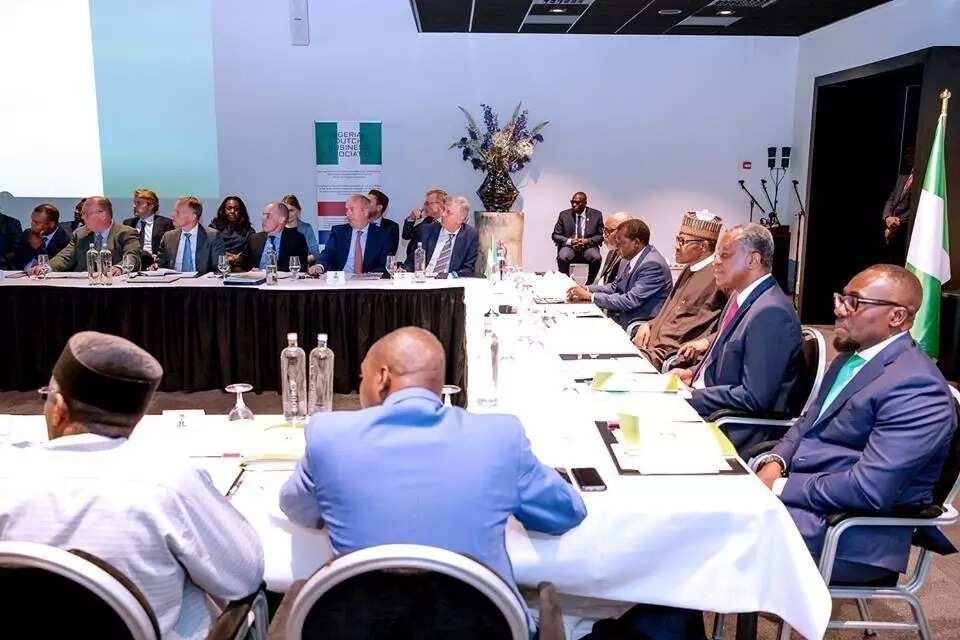 PAY ATTENTION: Read the news on Nigeria's #1 new app
Roland Pirmez of Heineken commended the government for the stability in exchange rate for the past six to eight months.
He added that the company was also planning to use renewable energy for its power needs.
The statement disclosed that more than 20 CEOs of Dutch-owned companies were at the roundtable meeting.
Legit.ng earlier reported that President Muhammadu Buhari on Sunday, July 15, departed the Nnamdi Azikiwe International Airport, Abuja for Netherlands.
Nigerian In A London Restaurant (Funny Nigerian Joke) | Legit.ng TV
Source: Legit.ng