Jim Iyke has earned himself a reputation in Nollywood. No wonder Jim Iyke is called "Nollywood's bad boy." You will be surprised to know that this actor, in fact, has a happy family! Read everything about Jim Iyke wife and son, and learn the story of how he met his sweetheart.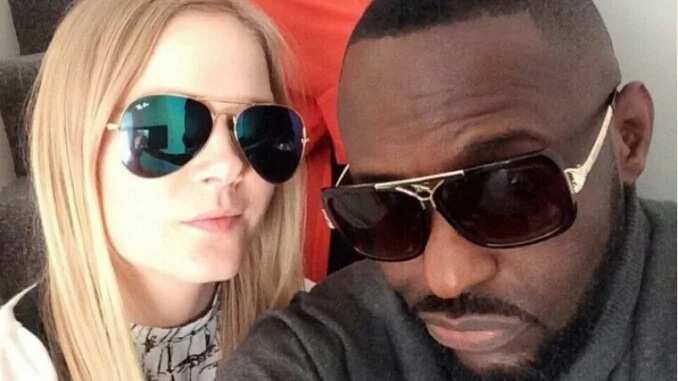 James Ikechukwu Esomugha is more famous by the name Jim Iyke in Nigerian movie industry. He is not just one of the most successful actors in Nollywood but also a business man, movie producer, musician, reality TV star, and model. He also donates a lot of money to philanthropic causes – he is a founder of his own Jim Iyke foundation, which helps children who have special needs.
His career started abruptly when he came to Lagos in hopes to be a famous actor. Today, Jim Iyke has a lot of awards for "Best Actor", which he earned with his talent and bright personality. His prominent works are "Between Kings and Queens", "And Then There Was You", "When Love Comes Around" and "American Driver", which showcase his multiple acting talents. You can read Jim Iyke biography in details, and learn more about this interesting personality.
Jim is a controversial person, mostly due to the active rumors circulating around his personal life. Some people even are convinced that Jim is unable to get married because he is possessed by an evil spirit. While the authenticity of these rumors is doubted by many people, it is true that Jim Iyke was never married. He is one of the most famous bachelors in Nollywood, and many people are wondering when he will finally tie the knot. Does Jim Iyke have a special person to dedicate his life to, and perhaps make her his official wife in the future?
Jim Iyke past relationships
This man had a lot of affairs in the past, but for some reason, most of them ended with failure. For instance, his first known girlfriend was Keturah Hamilton, who is a popular Jamaican model. Jim and Keturah met during the filming tour in the United States, and the feelings blossomed between them. Jim Iyke even told the fans that he is planning on marrying Keturah soon. But, unexpectedly for everyone, Jim and Keturah a messy breakup, and Keturah obviously held a grudge against Jim, saying that she was by his side for six years and he just dumped her without even giving her a phone call. Nobody knows what happened between them, but Keturah seemed really hurt by Jim's change of heart, especially knowing that they were planning a wedding.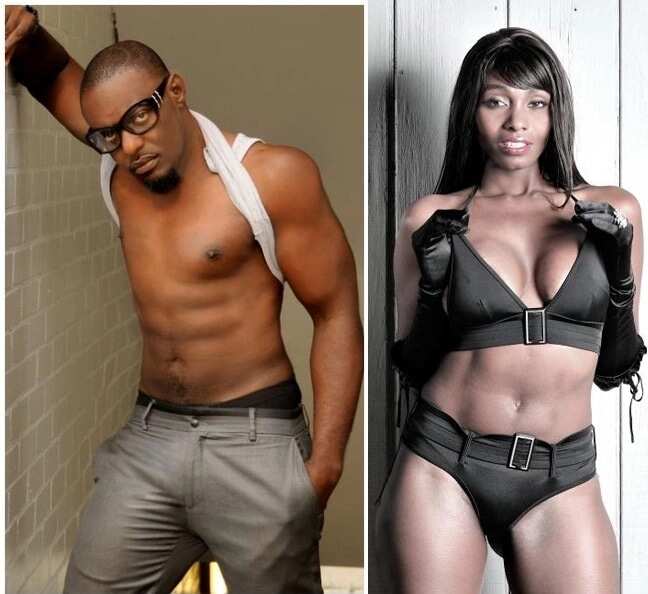 There were multiple rumors that Jim left Keturah for a Ghanaian actress Nadia Buari. The media saw Nadia as Jim's potential wife, but their relationship lasted only a few months, with a lot of controversy surrounding it. The two ex-lovers made up later, and they did not go back to being a couple, but they remained friends. Nadia Buari has twin daughters and man
A lot of people thought that their father was Jim Iyke, but these rumors were dispelled by Nadia and Jim. Besides, Nadia reportedly has a husband, who she hides from the media attention.
READ ALSO: Nollywood Nadia Buari twins and personal life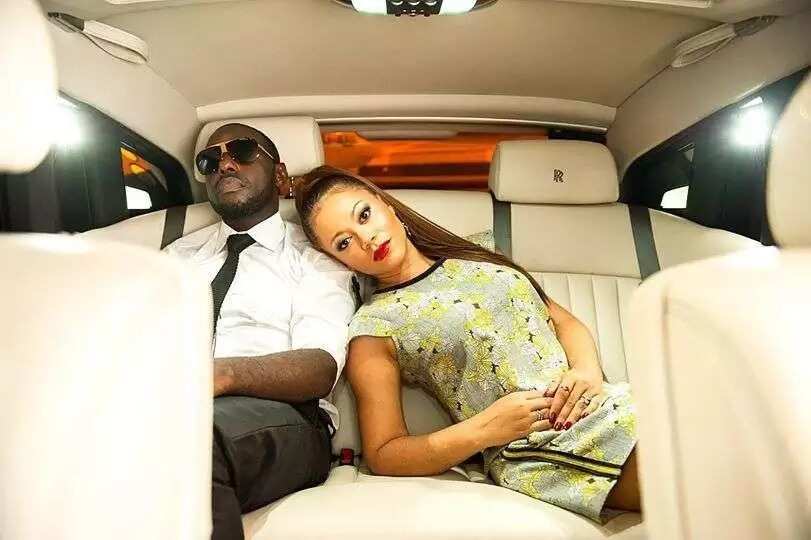 Jim Iyke wife
Not long after his previous romantic connections, Jim Iyke found a new love. It turned out that Dana Kinduryte, which is the name of Jim Iyke's sweetheart, is from Lithuania. She resides in Vilnius, the capital of Lithuania, even though her family comes from the second largest city Kaunas. She is a law graduate, and when she met Jim, she had no idea that he is super popular in Nigeria.
According to Jim Iyke, Dana is the woman who truly is the one for him. He said that she understands him better than anyone else in his life and that the fact she is a regular woman, not a celebrity, helped a lot. Jim Iyke feels that many of his past affairs were too publicized. He is trying not to flaunt their relationship too much.
READ ALSO: Jim Iyke and Nadia Buari: do they have a son together?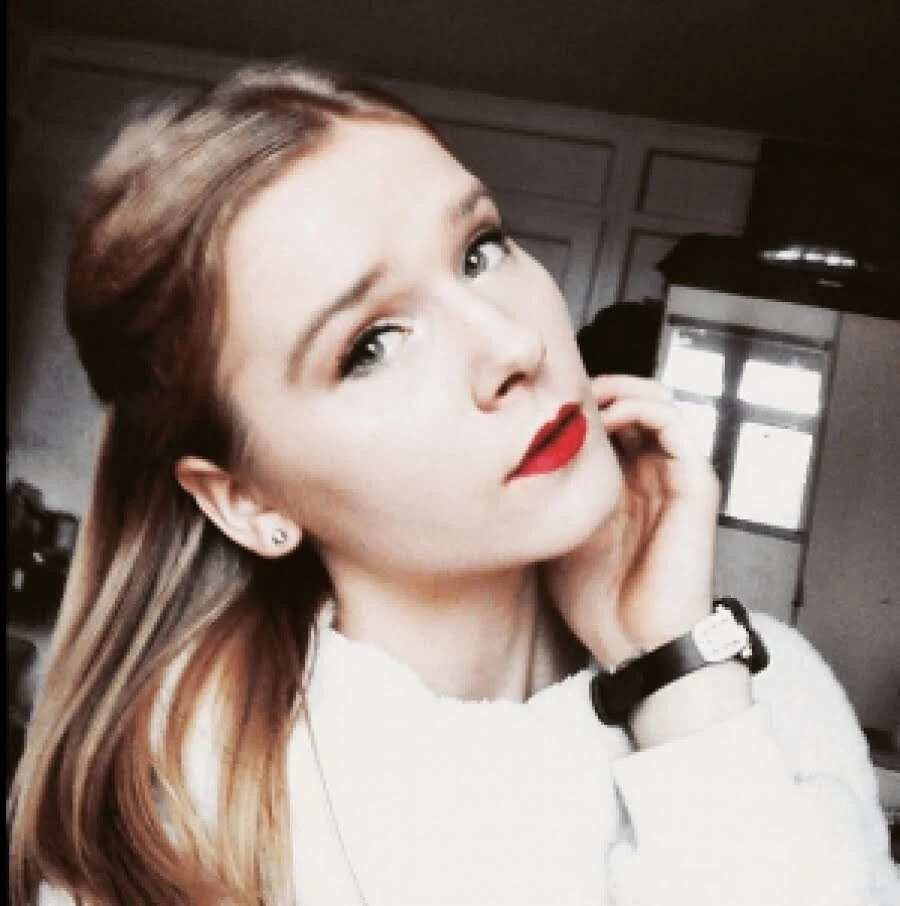 Jim Iyke son
Dana Kinduryte gave birth to their son on September 1st, 2015. Jim Iyke son name is Harvis Chidubem Iyke. As Jim Iyke confessed in the interview, the birth of his son completely changed his life, making him a stronger and better person. He even refused the help in raising his son from his and Dana's families, because he wanted to go through the entire experience of raising a child without anyone's interference. He learned the basics of fatherhood on his own, and it taught him a lot of things he did not understand before. Jim Iyke loves his son more than anything.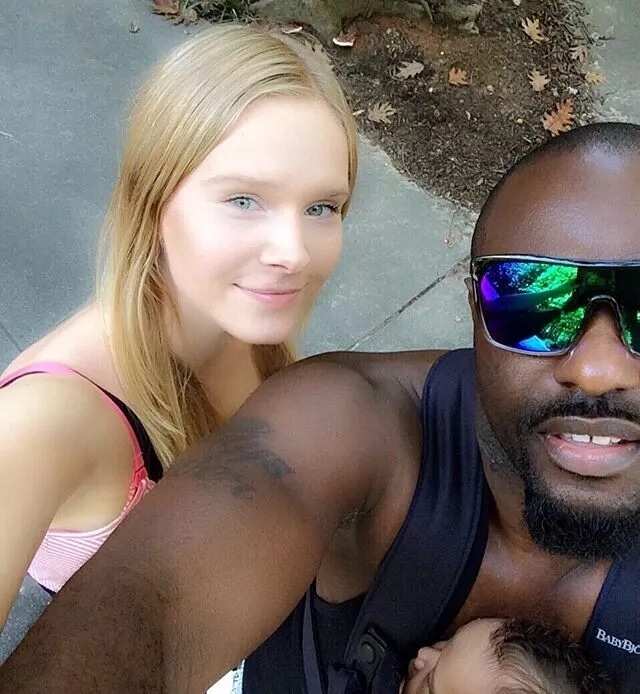 Of course, the media is curious if Jim is ever going to get married to Dana because it seems like she is the love of his life. The actor dismissed this question in the interview, apparently because it was too personal. But we genuinely hope that their relationship will not repeat the fate of his previous ones since it looks like Jim and Dana really appreciate each other.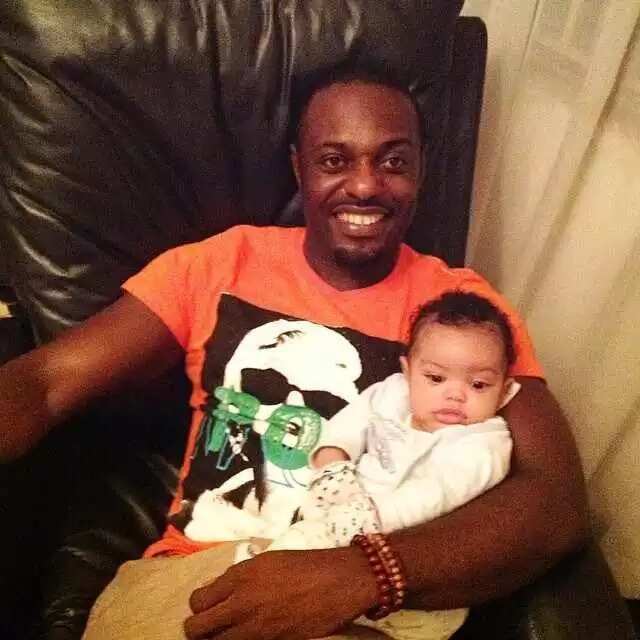 Jim Iyke is in a happy place – he has a beautiful girlfriend, who is the mother of his precious little son Harvis. He feels happy with his two most loved people in the world. Maybe he does not need the ring on his finger to prove that he is settled down, but we still hope that we will see his gorgeous wedding one day.
READ ALSO: Nigerian actress Ruth Kadiri biography
Source: Legit.ng