How to make coconut candy for sale
It is known that coconut candy is a great sweet snack that is very popular in Nigeria. So this is a good idea to make and sell this product. Interested? Then read on to know coconut candy recipe, and try to cook it.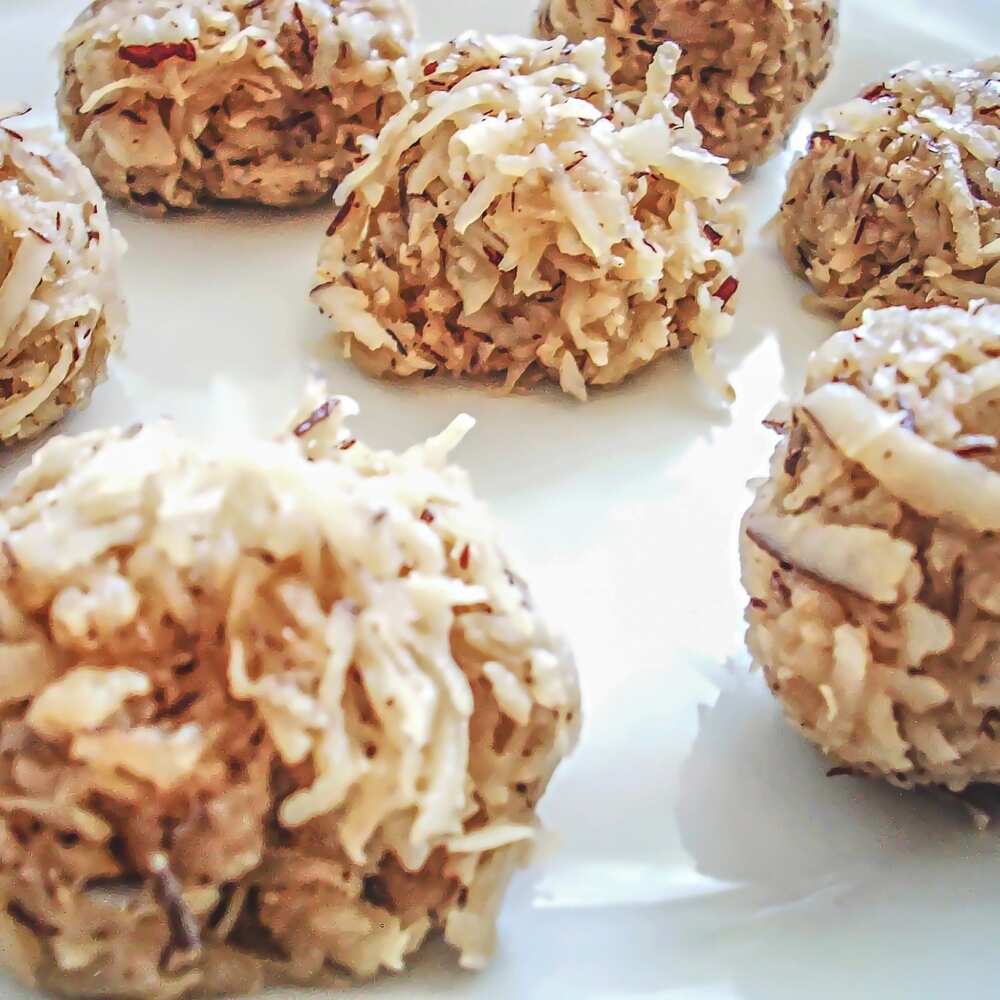 How to make coconut candy?
Let's start with the best recipe of coconut candy. It is fast and easy to do. So, what we need:
1 fresh coconut
200g icing or powdered sugar
Water
It is time to start coconut candy making:
At first it is necessary to break the coconut.
Collect the juice.
Remove and grate the meat into small pieces.
Add sugar to coconut juice and stir it.
Add grated coconut.
Add water and set it to boil.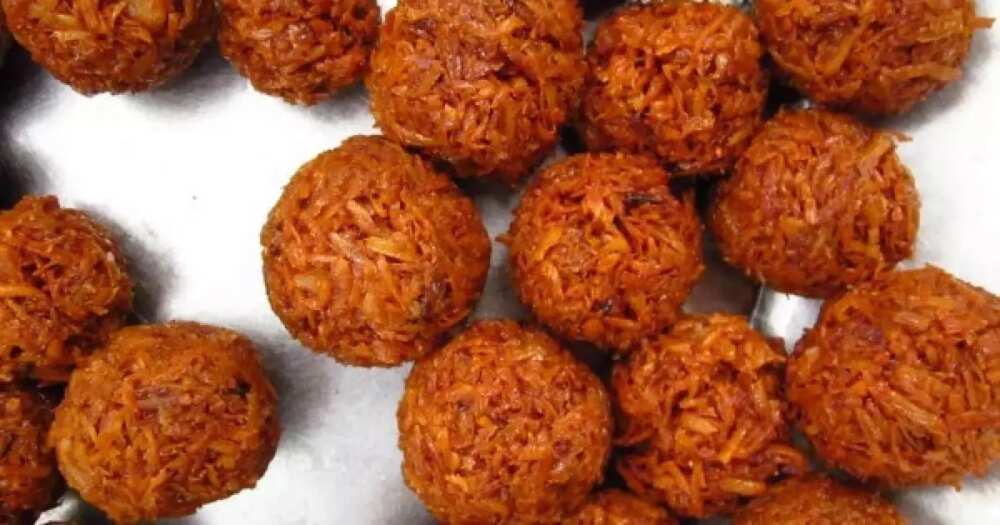 READ ALSO: How to make coconut candy with honey?
Stir and boil it continuously until all the water is evaporated.
Continue to boil it at low heat. Boil and stir till the sugar caramelizes.
At this time the contents should start to stick together.
Boil until the pieces start turning into brown color, and turn off the heat.
Scoop the candies onto the plate and live them to cool down. And that is all.
The candies can be stored up to a month in the freezer, and this is a good condition if you are going to sell them.
There is a recipe of coconut candy that is called Jalao, the ingredients:
300 g - coconut flakes;
200 g - peanut butter;
honey;
1tbs vanilla.
The honey makes them softer then with sugar. The steps of preparation: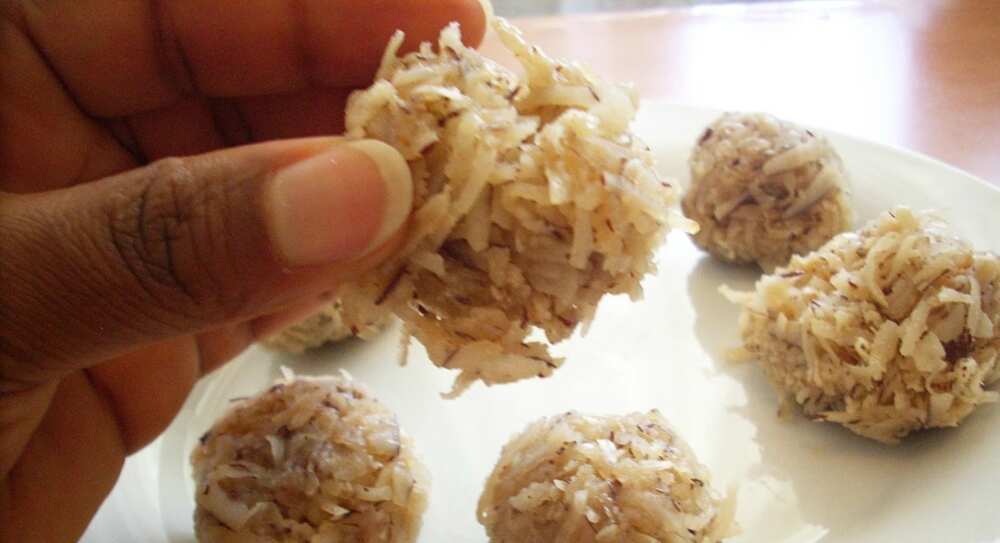 Mix coconut flakes or ground coconut with honey, peanut butter, and vanilla.
Stir it all.
Form the balls and put them in a freezer for a some time.
Enjoy the taste.
Coconut candy for sale
As you see, the recipe is simple, so it is quite possible to start the business. To begin with, you need to evaluate your capabilities and resolve the issue with the source of ingredients. You can start with small production volumes. Take care of the cleanliness of the workplace and look for a sales outlet.
If you invest more resources, it is possible to automate the process, and hire more people to provide large volumes of production. Remember that your success depends not only on the quality of the product but also on the ability to sell it. You can start selling online or among your friends and then improve your business. Good luck!
READ ALSO: Nigerian breakfast timetable
Source: Legit.ng