2019 presidential election: Aspirant, Ahmed Buhari, outlines his vision for Nigeria
- As the 2019 election draws closer, Ahmed Buhari is gearing to contest for presidency
- Buhari, called on Nigerian youths to join the political process instead of complaining about the system
- The presidential aspirant said he is for anything that is going to get Nigeria working
Ahmed Buhari is a presidential aspirant who is gearing to contest in the 2019 general elections.
The 40-year old native of Kontagora local government in Niger state has distinguished himself in the private sector, where he holds sway as the Chief Executive Officer of Skylar Nigeria Limited, a Lagos-based ICT company.
He spoke to Legit.ng on his experience so far since he declared his intention to run for the number one position in the country two years ago.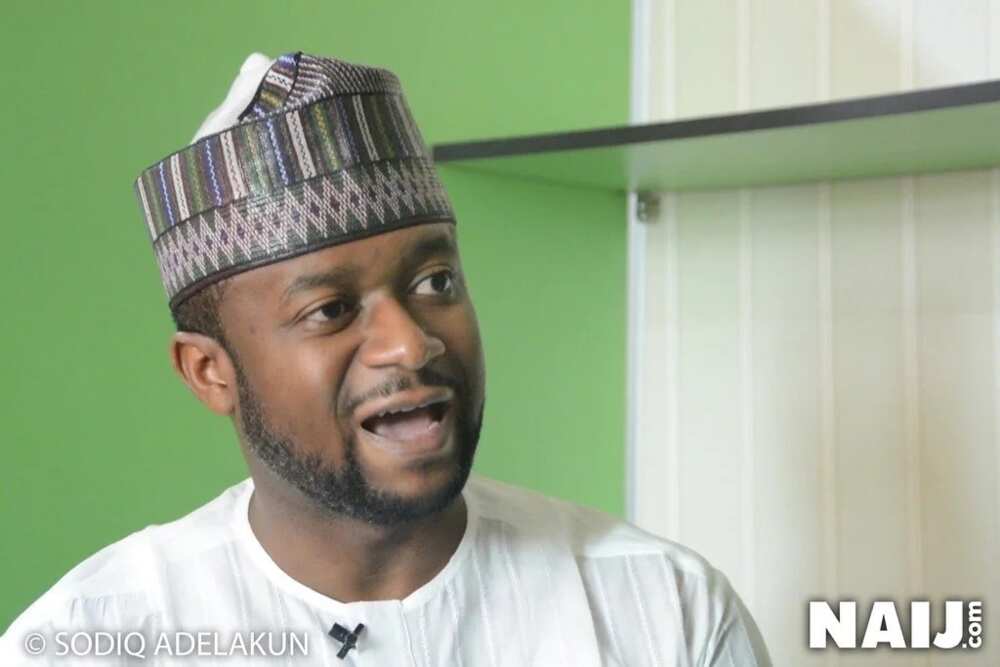 READ ALSO: APC: Making a case for generational shift as party members elect new chairman
Read below:
Some young presidential aspirants like yourself have withdrawn from the race, what do you think is responsible for this?
It's a crazy project, but more importantly we have to be fair to ourselves. Anytime you see an aspirant who hasn't had the opportunity to steal Nigeria's money, who has not stolen Nigeria's money, whose name is not on the list of looters, please support him in any way you can. This is because it's an expensive venture. The mere fact that you have to travel from point A to point B is enough expenses for someone who is only used to fending for himself and his family.
What is you reaction to older generation politicians saying young Nigerians are not ready for leadership positions?
They can say that but we have proven them wrong in the last two years. Now we meet them and talk to them. The moment will deliver our opening statements and the plans we have, we don't just leave them in shock, we leave them agreeing that yes, something has got to happen and it has to happen now. The reason why they have been saying these things is that most of us decided to sit in our own little corners, stay on social media to rant, complain and that's not going to change it. If you really want to change something, you have to defy all odds, step to the fore and do something about it.
What is responsible for the recent clamour from young people to take over leadership positions in the country?
There are many movements in the country borne out of the frustrations in the country especially the last 5, 6 years. What we are experiencing now is a people who are tired of the status quo and are hoping for something different to happen. The fact is if you do not allow responsibility to be transferred from one generation to the next generation, as at when due, a vacuum will be created. Young people want to believe or feel that there is a need for them to be called Nigerians and the moment they don't see that Nigerian dream in sight, they revolt against the system. This vacuum is what brings about Boko Haram, herdsmen, kidnappers, baby factories and all other things that society frowns at. So, what I am saying is, if we don't start creating a society that will transfer responsibility from one generation to the next generation as at when due, we will create a vacuum and we will not be able to handle the things that will be embedded in that vacuum.
Would you consider a merger with other political parties?
It is not an ambition, it is a vision. So, anything that is going to get Nigeria working, I am for it. As we progress through this process of engineering a better part for the country, I'll expect that alliances will be made, I'll expect that coalitions will be formed. But, in trying to do all these things, I'll expect that Nigerians will ensure that we are not going to fall into the crises we always fell in where same people move to a new platform, call it a new name and fall into the system. I am hoping that we will move past those things that divide us and begin to make progression and not sentimental decisions on issues.
One would think that you would start your foray into politics by contesting for a lower office?
I am not in a hurry. That I want to aspire for chairmanship in my local government area can be regarded as a hurry, that I want to contest for senator can be regarded as a hurry, but one thing I want to get clear is this is not an ambition, it is a vision. And only because we have started visualizing a thing like this, we are getting more aspirants. I am the first aspirant that declared to run, and at the time I did I heard things like 'he is crazy,' 'he is mad,' 'he is a joker.' Today, that is not the discussion anymore, the discussion now is young people are coming out, what have they got to say? And this is exactly what we want.
So, the vision is there, the vision is progressive, if anybody thinks I am being too much in a hurry, I want to remind them that the kind of experience required for good leadership, don't have to be earned through a political process, so you can be a media personnel, and be an effective administrator and if given the opportunity you will deliver. If you look at people that have held political office in the country in the last 40, 30, 20 years, they have been chairmen, reps, governors twice, senators twice, but we can't look at them and say, I like his style of governance or we appreciate his style of administration because, there is nothing there that people like us find appealing. What we are talking about is what has he got to offer, I don't care about his name, his age, his tribe, his religion, I just want to hear this guy out and see what kind of structure he has built for himself, what kind of people follow him, is he a regional leader, is he sectional leader.
You have distinguished yourself in the private sector, do you think you can replicate this in the public sector?
I was in Akure sometime ago and I remember I did speak about technology and how it can help us at a time when our population is about to explode. So, we are looking at a country where a minister of interior can't tell us categorically how many Nigerians exist and the figures are so spread apart. Be that as it may, with regards to the public sector, the only thing that is going to make the public service work is if there is a system. I'll give you an example with the banking sector, the day N1,000 will miss, that banker will not leave his office, he has to balance the books, and that's because there's a system, the moment he can't balance the books, they will have to raise a flag and say N1,000 is missing here, they will give exact details how it is missing and before you know it, that staff is apprehended.
These kinds of systems exist and all we need to do is to bring them into the civil service. But our resistance is what has held us back because people believe when we bring these systems, I will not have the chance to deep my hands into the treasury and put it in my own pocket. Except, we are going to have a leadership with strong political will and determination we will not be able to have this kind of system whether from the time where you were employed or the time you are going to retire. So, the day your time comes, you are going, and that gives space for people to come in, otherwise, we will keep having issues with the public sector. I think if we want the system to work, we will have to look and find people in the private sector who have proven themselves and are succeeding to come in and help the public-sector work for the betterment of our people.
If you don't get to be president, what's next for you?
We keep fighting for Nigeria. We keep letting the system know that there is a better way to make things work out for them. The process is not to become president. The process is to get us a country that is working for all of us, an all inclusive one, regardless of those things that divide us, and start of thinking of those things that will make us economically free, financially free and progress.
Watch the video on Ahmed Buhari's interview on Legit.ng TV
Source: Legit.ng