Delta traditional wedding attire
Nigeria is a big country. There are special cultural traditions in all regions, including original clothing styles. We invite you to fall in love with Delta traditional wedding attire. Admire the beautiful features of the Urhobo culture. Wedding celebrations of Urhobo people are always delightful and beautiful.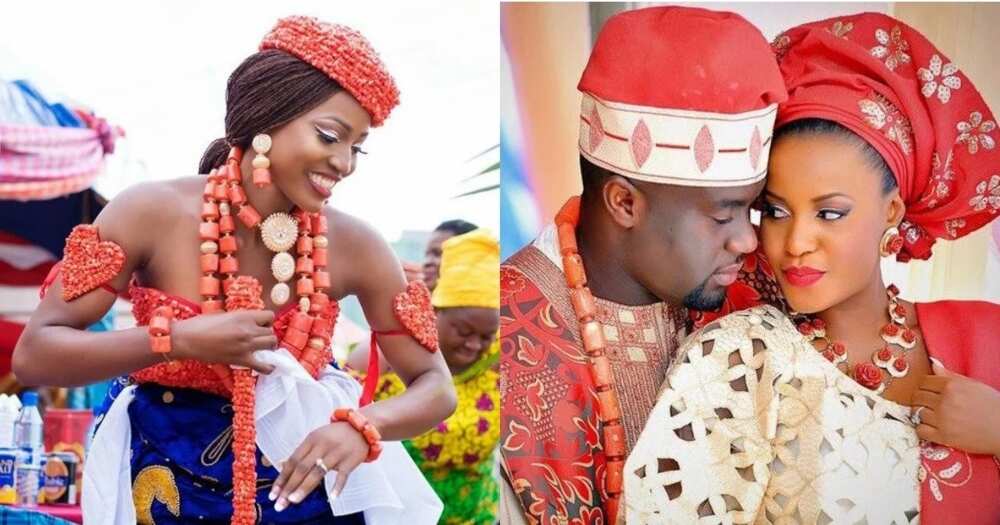 Ethnic styles were preserved for generations. Today we can enrich them with modern details or use traditional wedding attire in a way pays tribute to the ancestors.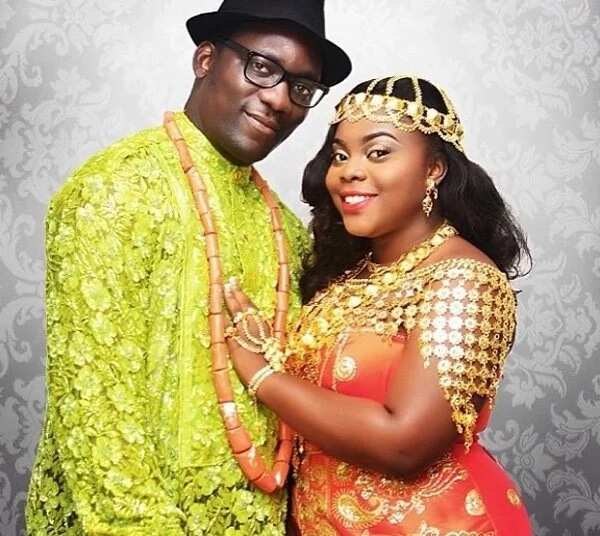 One of the most important ceremonies in a person's life is marriage ceremony. The bride and groom should be the center of attention, therefore the couple spend good amount of time choosing the clothes and carefully considering every detail. Members of various communities have different tastes when it comes to colors and designs.
READ ALSO: Top Foluke Daramola wedding pictures: how it was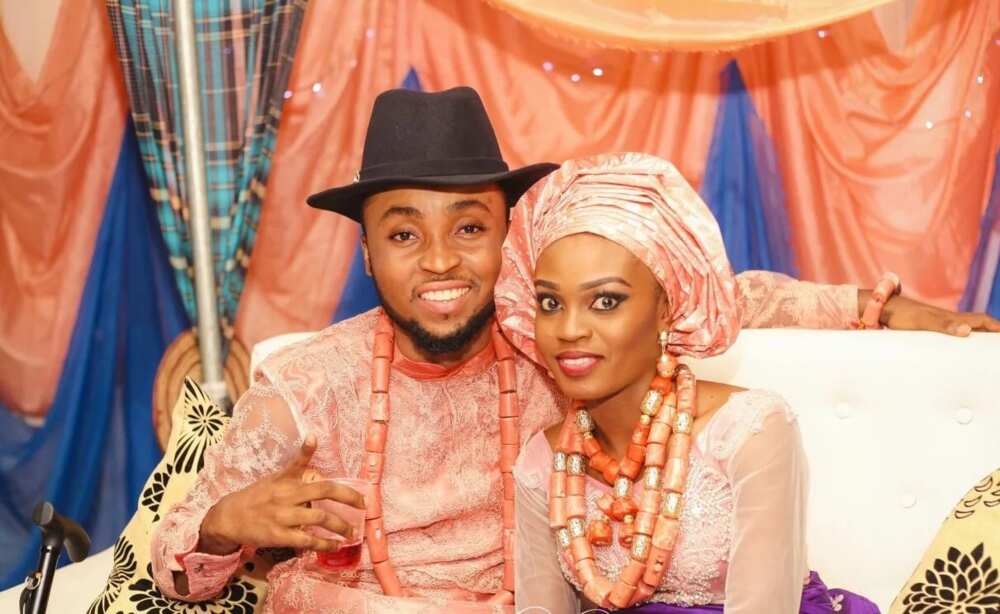 In this article, we will describe the general characteristics of traditional marriage attire in Delta State.
Traditional wedding attire for bride
Each bride should have a beautiful dress and stylish accessories to look amazing on her own wedding. In the Urhobo culture, a woman should look refined and attractive but at the same time not too provocative.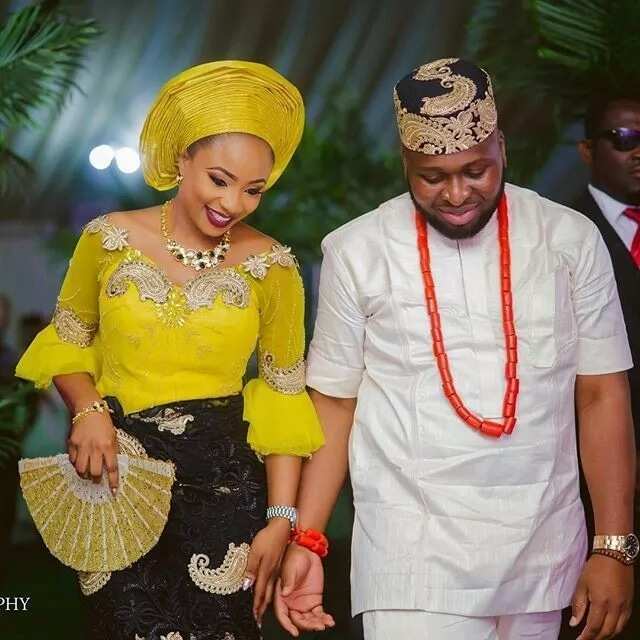 The traditional attire is a combination of blouse and skirt (wrapper). Women beautifully wrap the fabric around their waists.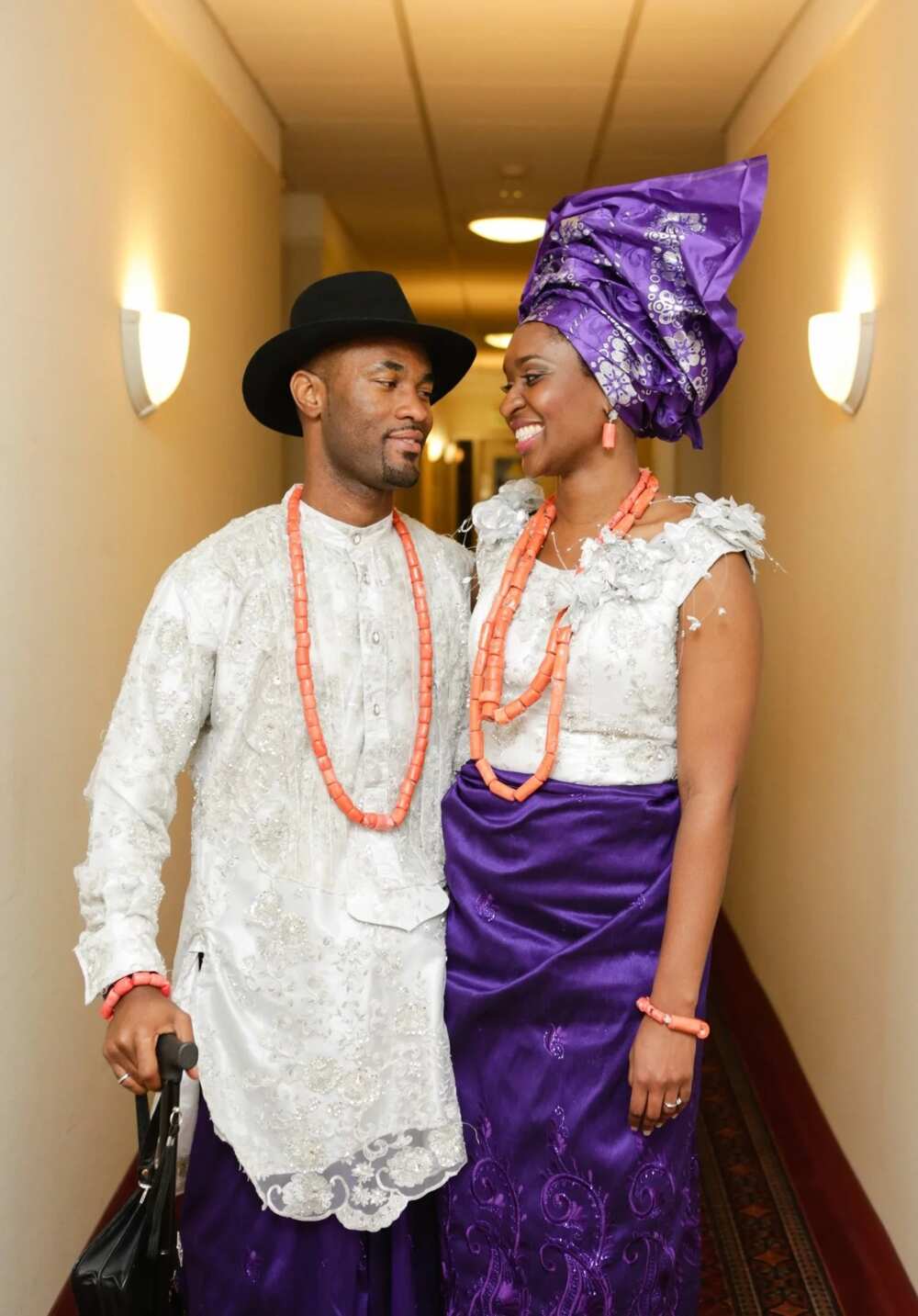 Also, brides wear stylish headdresses and jewelry (earrings, necklaces, bracelets, rings).
Traditional wedding attire for men
It is a mistake to think that men are less responsible while choosing traditional marriage attire than brides. Through beautiful outfits, they show their worldview, create an atmosphere of love and happiness.
Grooms often choose ethnic shirts sewn of quality fabric and complement them with a wrapper called George. It can be quite long. Also, the men's wardrobe can include pants.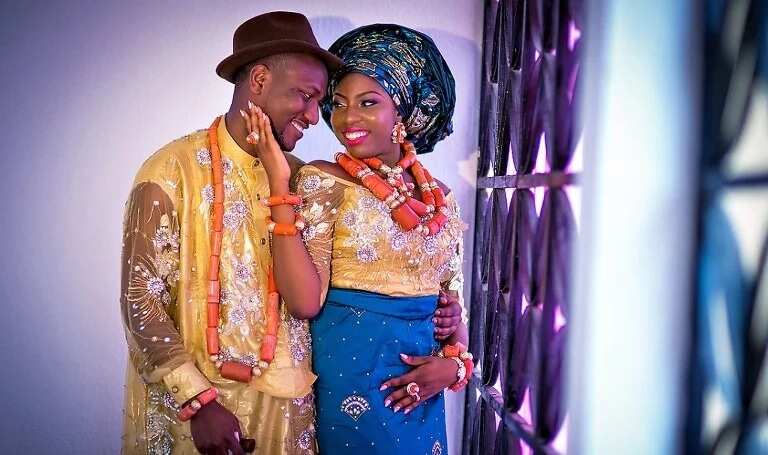 The shirt may have a different length, be decorated with embroidery, sequins, and other types of elegant decor.
As for the accessories, the Urhobo men like to use black hats, headdresses made of coral beads. The cane is an element that gives the image of the groom majesty and solidity.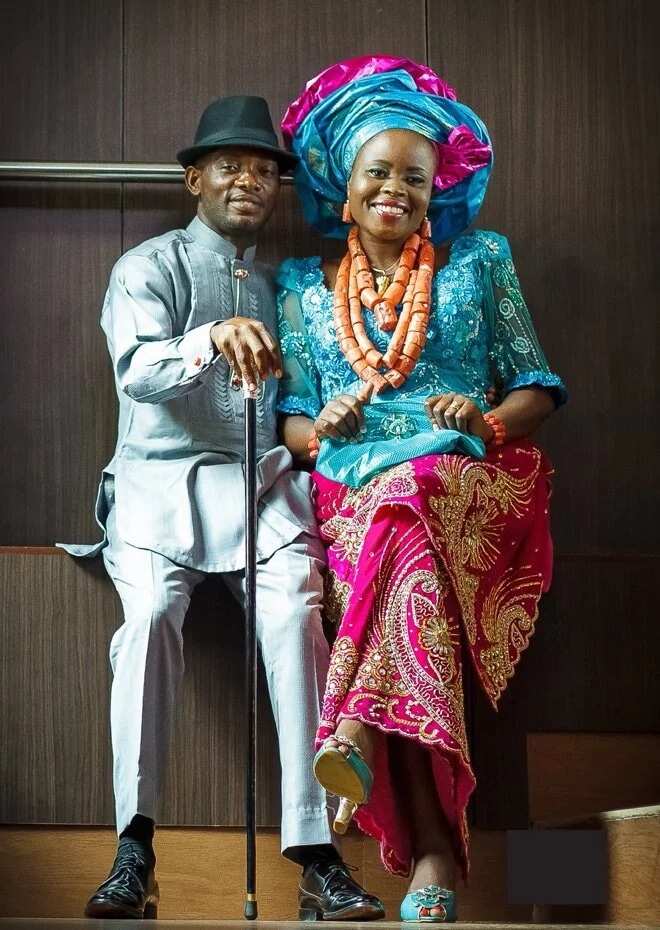 The most popular traditional wedding colors
The traditional ceremony is the moment when you can deviate from the classic dress code recognized throughout the world. It would be boring to limit yourself only to a tuxedo and a white dress. Our ancestors knew that bright colors can create a special mood and personify important values.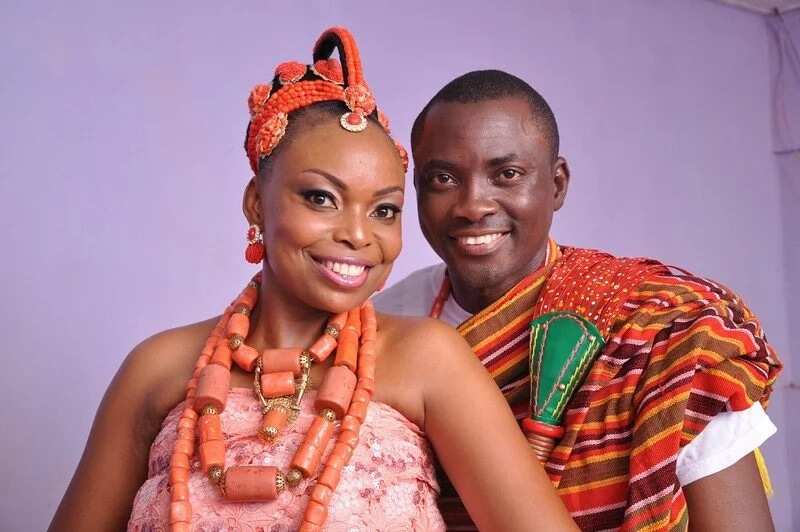 Like representatives of other Nigerian peoples, Urhobo consider champagne to be an extremely stylish and sophisticated option. By choosing this color, you will enrich your image with a real aristocratic grace, especially if the fabric is decorated with shimmering sequins. Coral beads, bracelets, and earrings will create an advantageous contrast.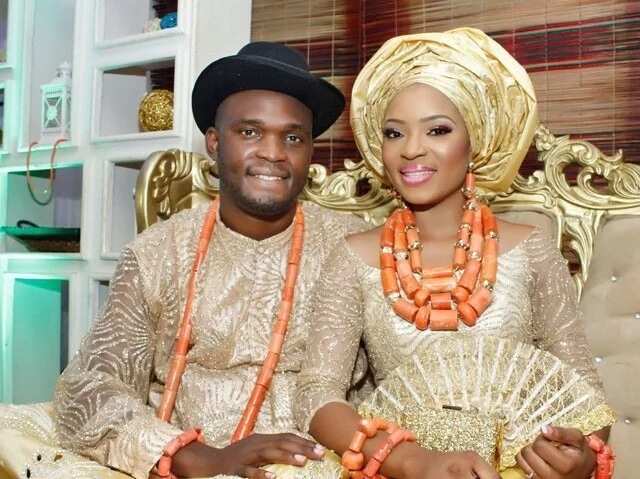 All shades of blue support the water theme which is especially popular among Urhobo people. Also, this color symbolizes a clear sky, calmness, and prosperity, leads the newlyweds to a blissful state when they enter family life.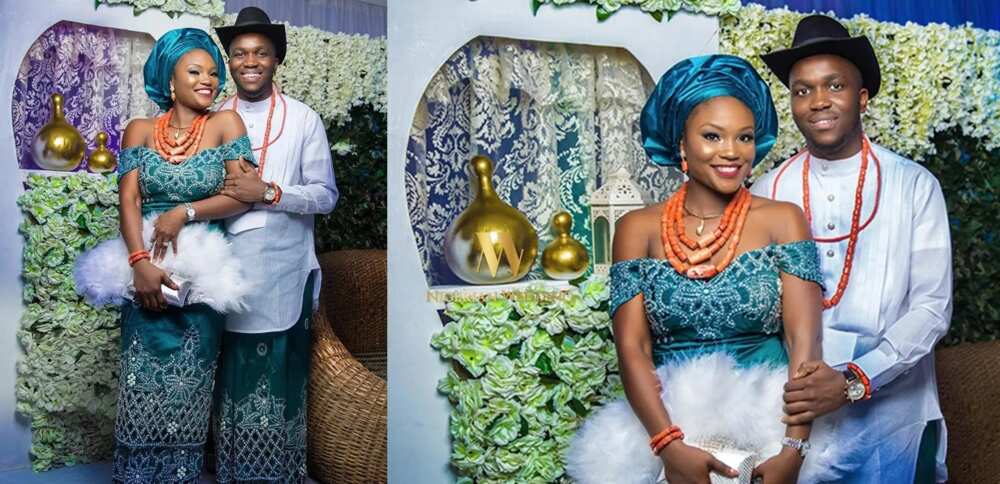 The combinations of neutral and bright colors are always winning. You can dilute any tone with white, gray, black or beige. Grooms often dress modestly allowing the brides to lead in the overall combination.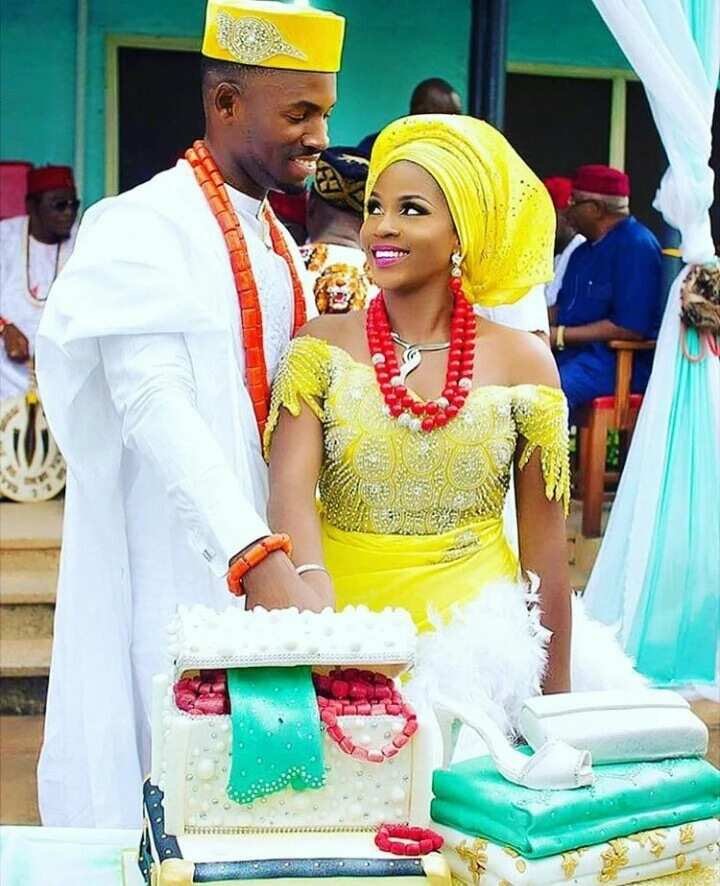 Green is the color of life. It symbolizes new beginnings, including marriage. Wedding in green is always a charge of fresh energy that gives strength to enjoy every day together.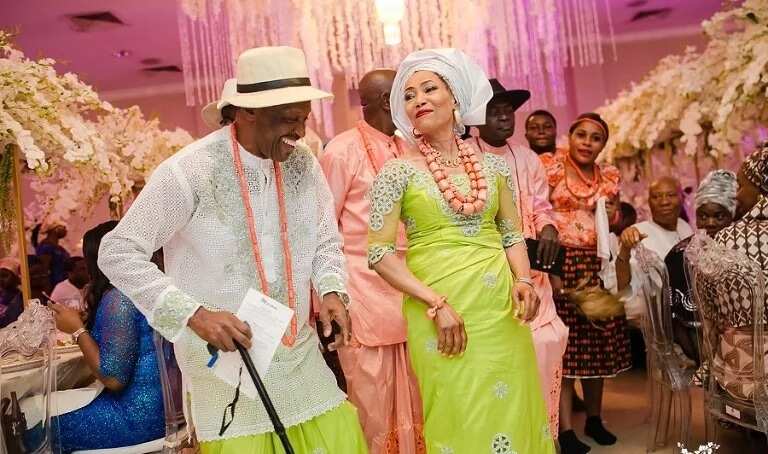 Red is the color of love and passion, so it is quite natural that it is popular among Urhobo people. This is a suitable choice for temperamental people who prefer expressing emotions to the maximum in a relationship.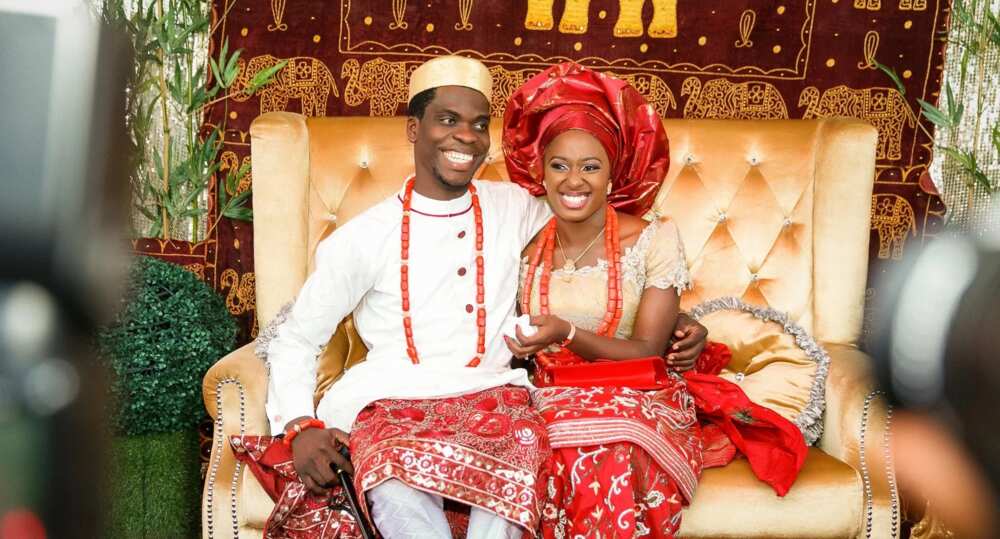 If you want to create a light and pure mood, the all-white outfit will help with this, it won't look too monotonous if it is diluted with bright beads and headdresses.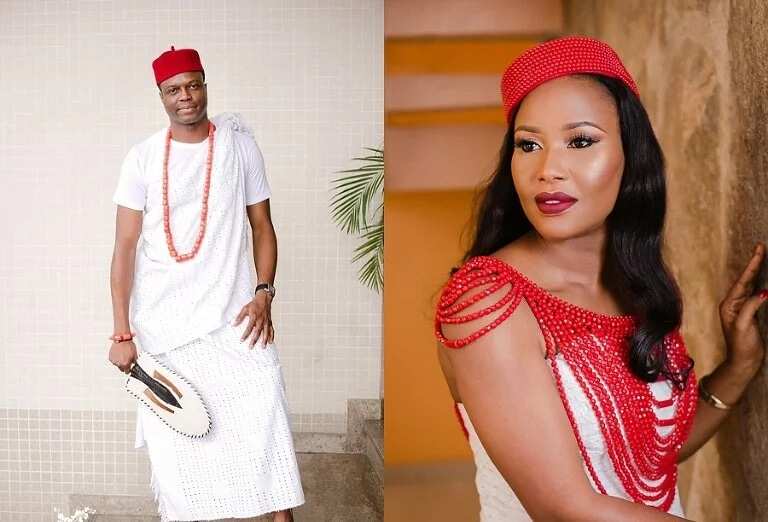 Wear traditional attires, remember your roots and have an unforgettable wedding ceremony. We wish you peace, love, and understanding in your family!
READ ALSO: Best Stephanie Okereke wedding pictures
Source: Legit.ng