Latest weavon fixing styles in Nigeria
Get the latest weaveon fixing styles in here! Nigeria. Learn new interesting information on weaveon fixing and styling and change your look from gloom to glam without breaking the bank!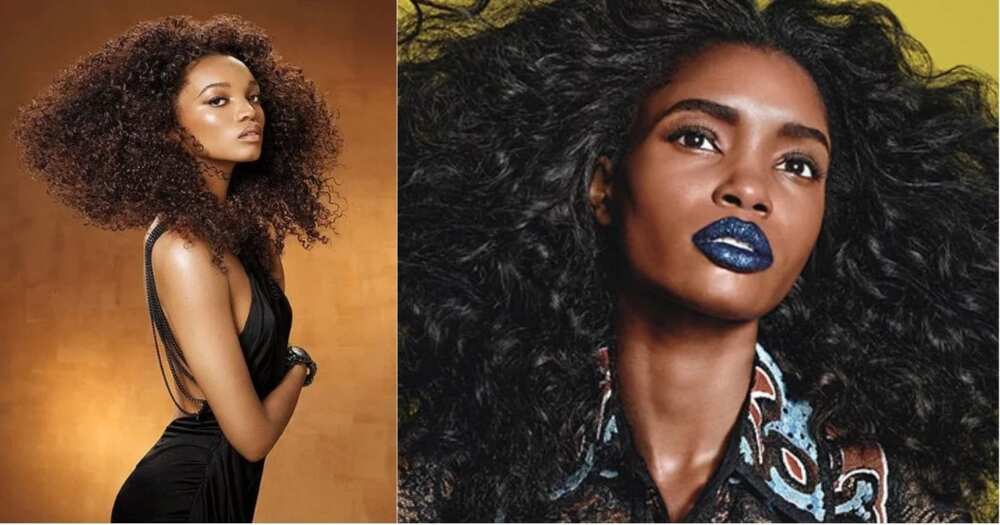 Looking at the beautiful pictures of Nigerian women with weavon styles any girl can think that achieving such a result is extremely difficult. In fact, you will not face any impossible task. It is enough to possess some useful knowledge and to acquire the necessary materials. Then you can easily create attractive images at home. Of course, you should be patient. But the beauty is worth it.
Actually, weave on fixing is a very simple procedure. We have prepared a detailed guide for you.
The most popular fixing hairstyles in Nigeria
READ ALSO: Nigerian natural hair styles 2017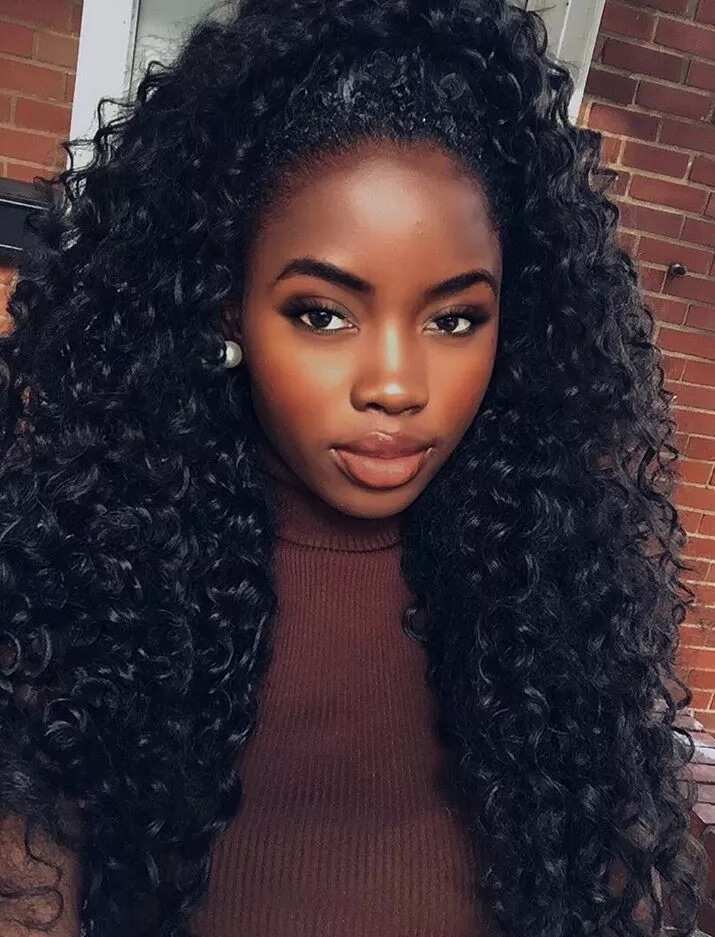 1. Fusion weave
This popular technique involves you tying your hair with extra material to increase the length and volume. Even a girl with rather weak and short hair can create the effect of lush curls.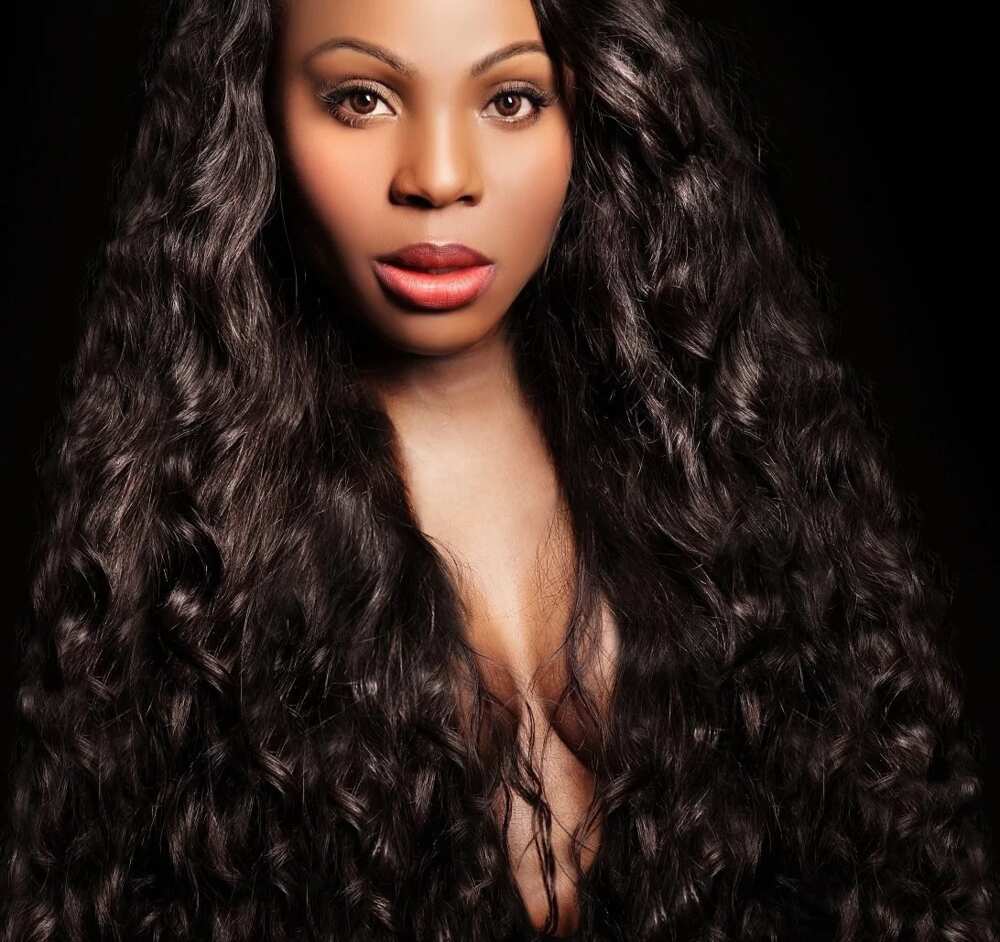 Be prepared for the fact that this method can cost more than other ways of hair extension. However, as a result, you do not lose anything because strands can be used up to 3 months.
Such a hairstyle looks very natural so that people around you will not realize that it is not your natural hair.
2. Sew in weaves
It's definitely one of the most popular weave-on styles to fix and also a fairly complex kind of hair extension so it's worth contacting an experienced hairdresser to do it. Usually, stylists work 3-4 hours weaving narrow braids from natural and additional hair. Such a hairstyle looks much more natural than various wigs and clinging tails. It will be easy enough for you to maintain the perfect order on your head.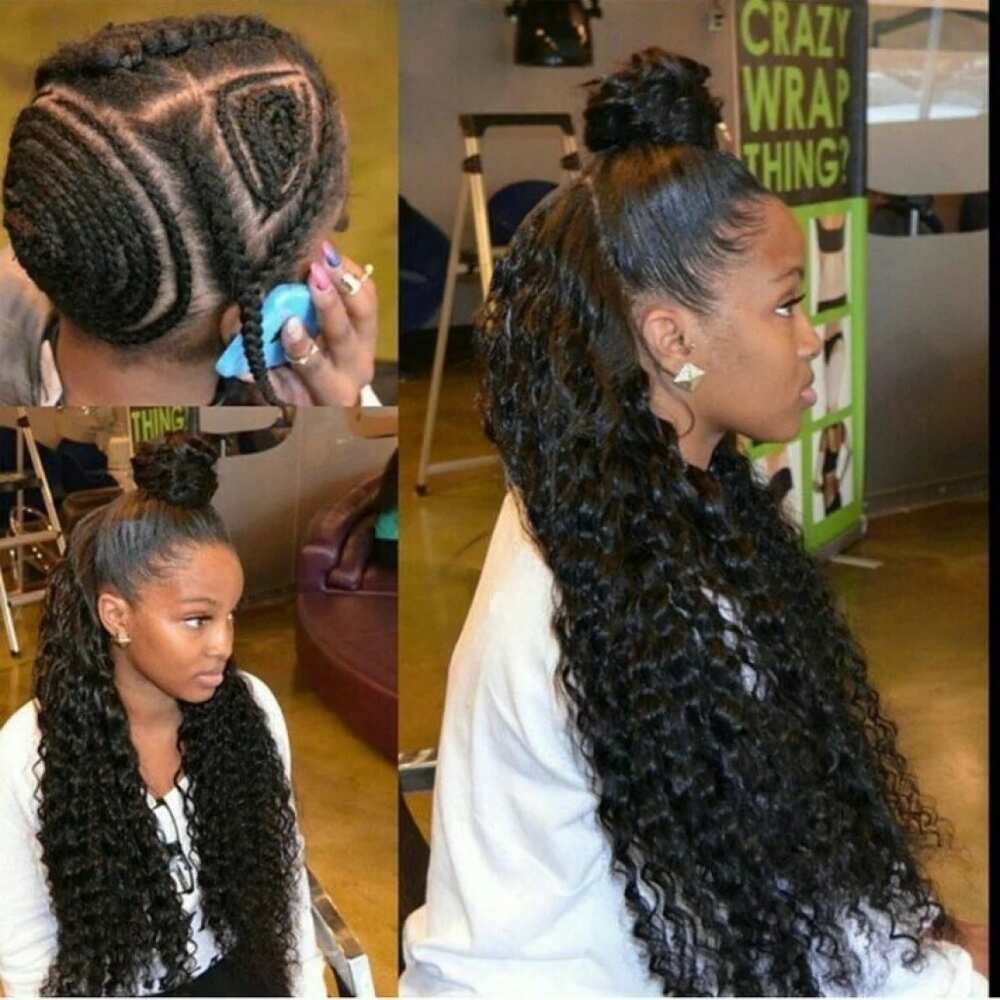 3. Drawstring weaves
This type of Nigerian weave-on hairstyle will definitely suit those ladies who want to create the illusion of a longer neck, with the help of bows or tails located high on the head. You do not have to use glue or any other chemical so this method is safe enough for your hair.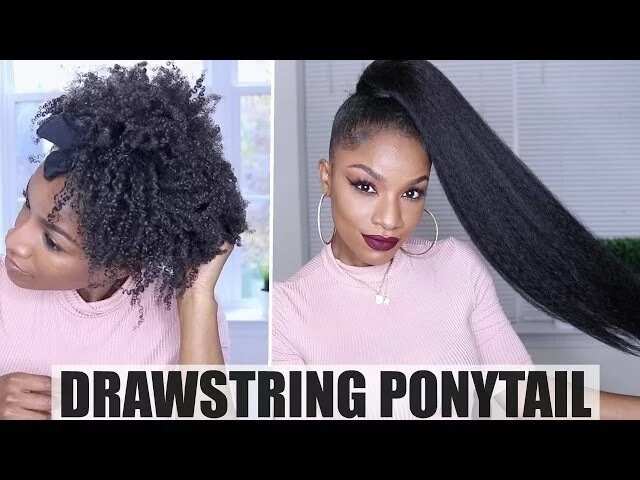 4. Glue in weaves
This is also a fairly simple way to acquire lush curls. However, you must take into account that all instructions must be strictly observed. Otherwise, the result may be negative and your natural hair may break badly.
Materials for such extension are inexpensive and you will be able to implement the procedure at home.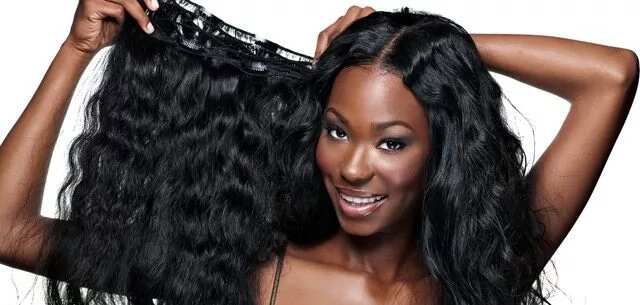 5. Half weaves
In this case, you have to fix the weave on your natural hair. To do this, you need to braid a large number of thin French braids on the certain part of the head.
This style is very diverse so there is a wide choice of original options.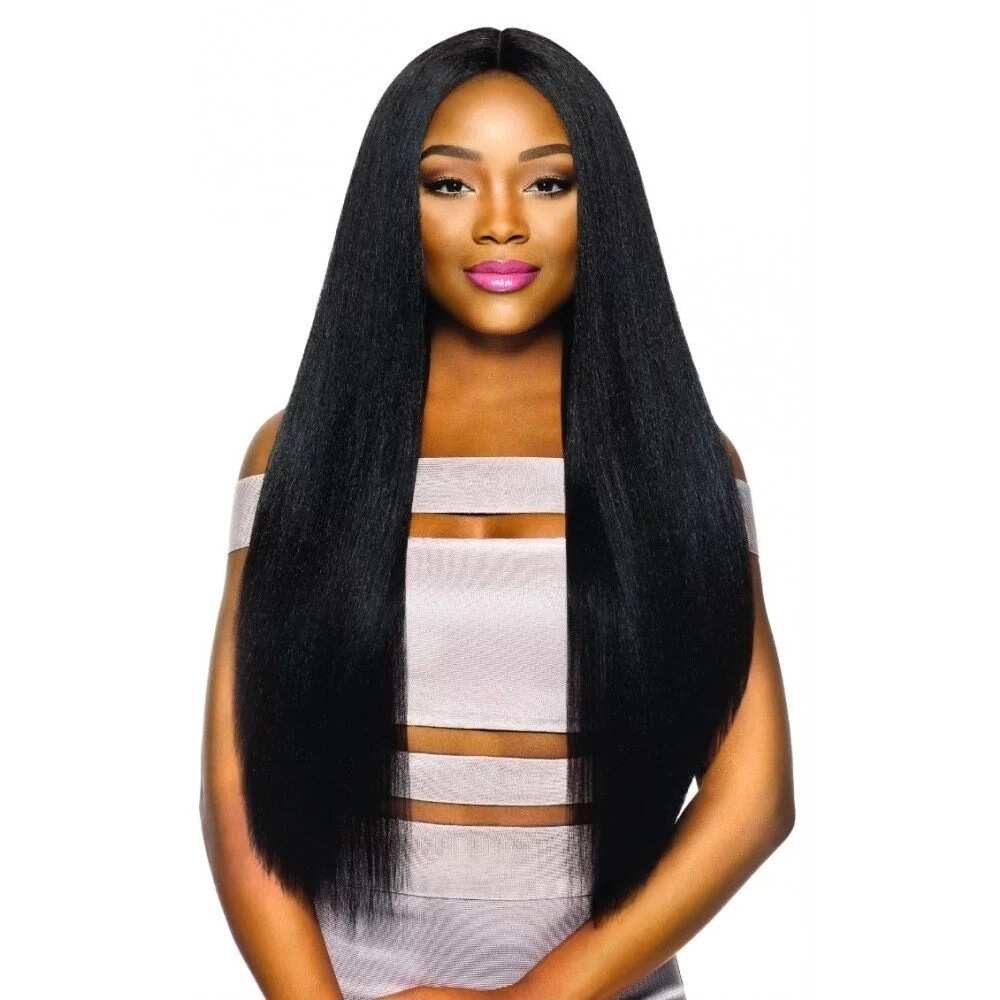 6. Lace front weave
The popularity of this style is growing very fast. In Nigeria, it is considered one of the most fashionable trends in hairdressing. Without a doubt, you can choose this style if your hair has become weak due to the use of a large number of chemicals.
It is extremely important to attach weave-on to your hair properly.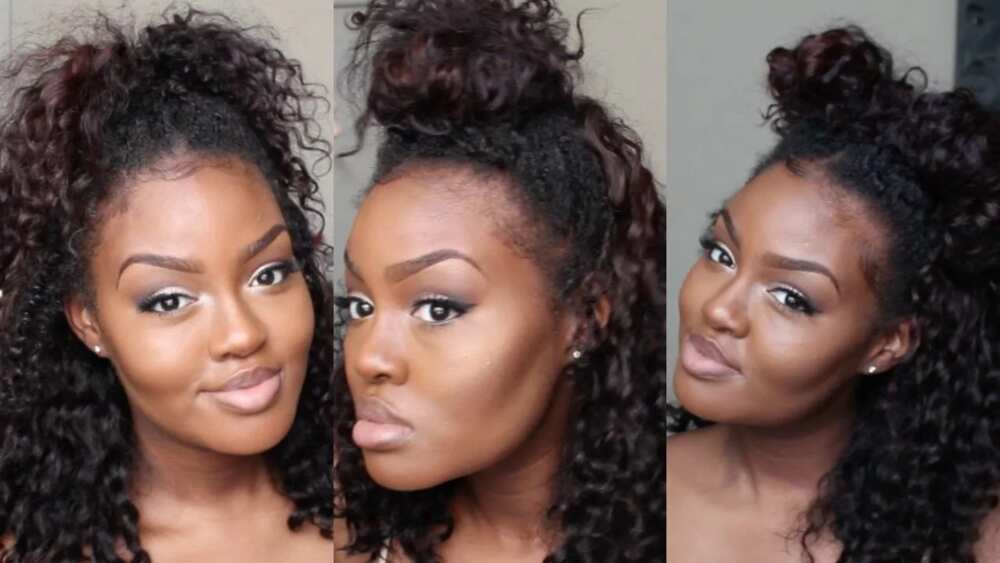 7. Custom hair weave
In this case, you can use a wig covering a certain part of the head. The size of the wig is chosen according to the needs of the client. It is important to carefully the line between artificial and natural hair.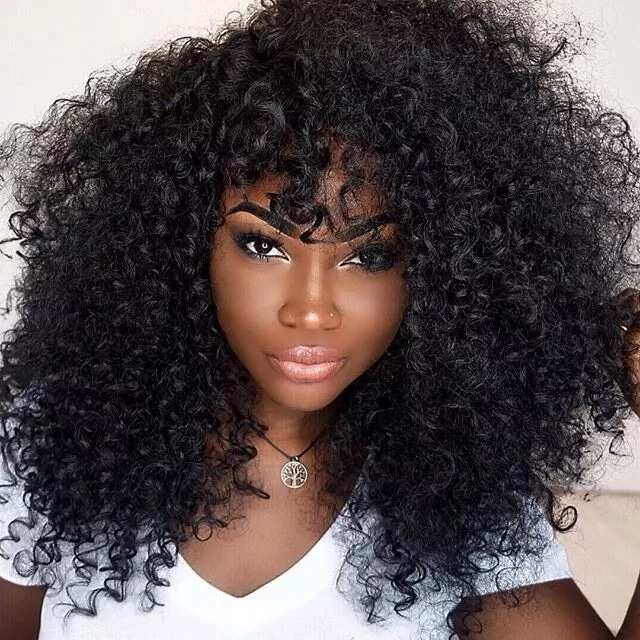 Hair extension at home
The opinion that hair extension obligatory requires the intervention of the specialist's hands is stereotyped enough. Of course, she will be able to guarantee the harmony between artificial and real hair and the difference will be unnoticeable to the outside world. But the introduction of a new technology of acquiring beautiful hair to the beauty market provoked the possibility to carry out the procedure not only in expensive salons but also independently in the walls of your home.
Thick, voluminous curls of the desired length in a few hours are the secret dream of many women and the numerous successful results with before and after photos encourage more girls to make their dream come true.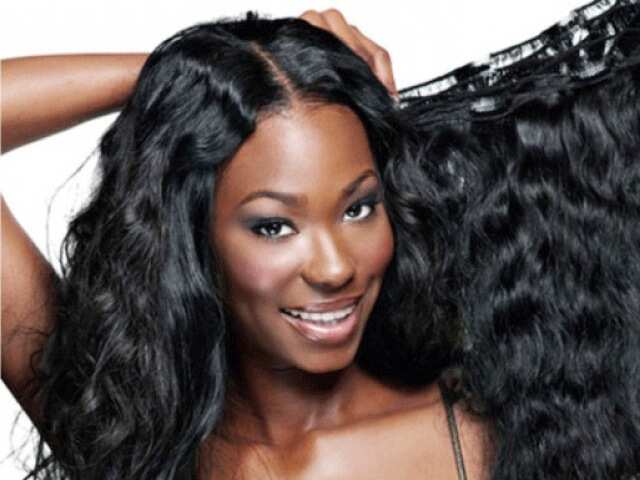 What materials do you need to fix the weaveon?
If you have a desire to create a beautiful, magnificent hairdo and decided to use weavon styles it is necessary to understand how the process works and what materials are needed for this.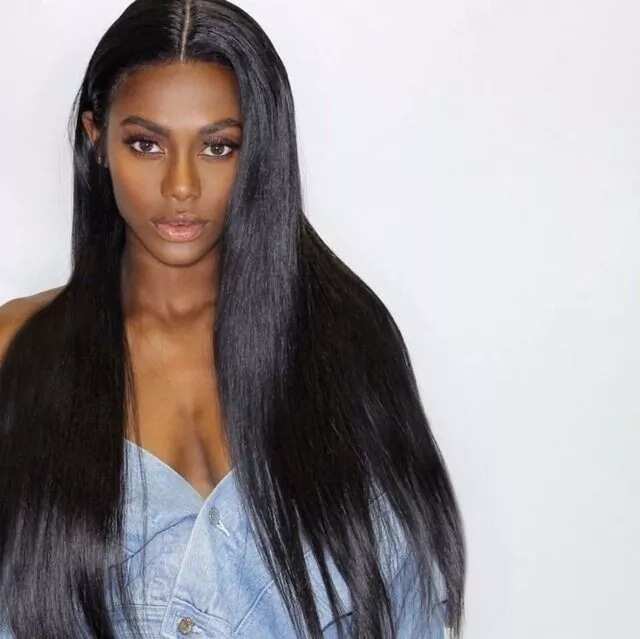 Prepare the following items:
Hair extensions on the woof.
Needle of the curved shape specifically designed for hairdressing work.
Threads of the same color as the hair. You will sew on the extensions so that threads should be as inconspicuous as possible.
Scissors.
Comb.
Hairpins.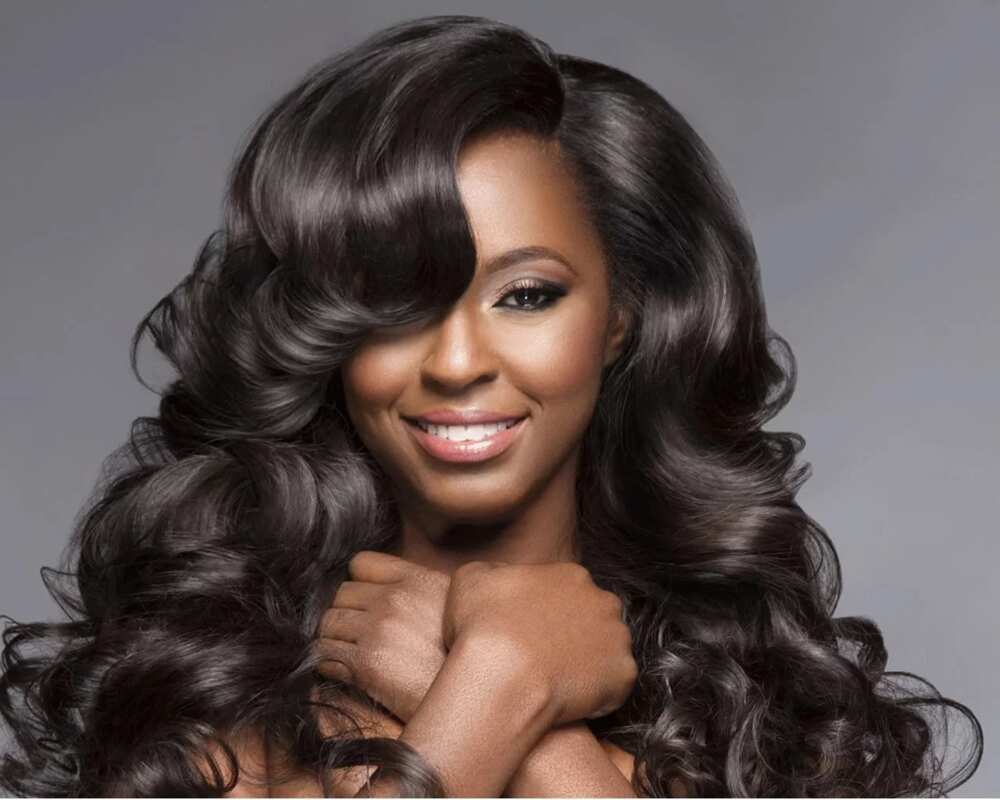 How to fix the weavon? Detailed step-by-step instruction
We will tell you how to do it right:
Wash your hair thoroughly, use care products, and dry the curls.
Think about how your hairstyle should look in a result not to get an unexpected effect. Zones, where the braids should be weaved, depend on this.
Collect the remaining strands and fix so that they do not interfere your work.
Take a small piece of extension and attach it to a thin braid. Use thread and needle to sew them together.
Create several levels by sewing artificial hair to the braids. Start from the bottom of the nape and gradually move up.
It is recommended to handle all the places with a needle several times to fix the extensions as tightly as possible.
If the extension is too long, the unnecessary part should be cut off when you reach the end of the row.
When all the layers are ready you can free the previously collected hair and work on the styling to make the hairdo look perfect.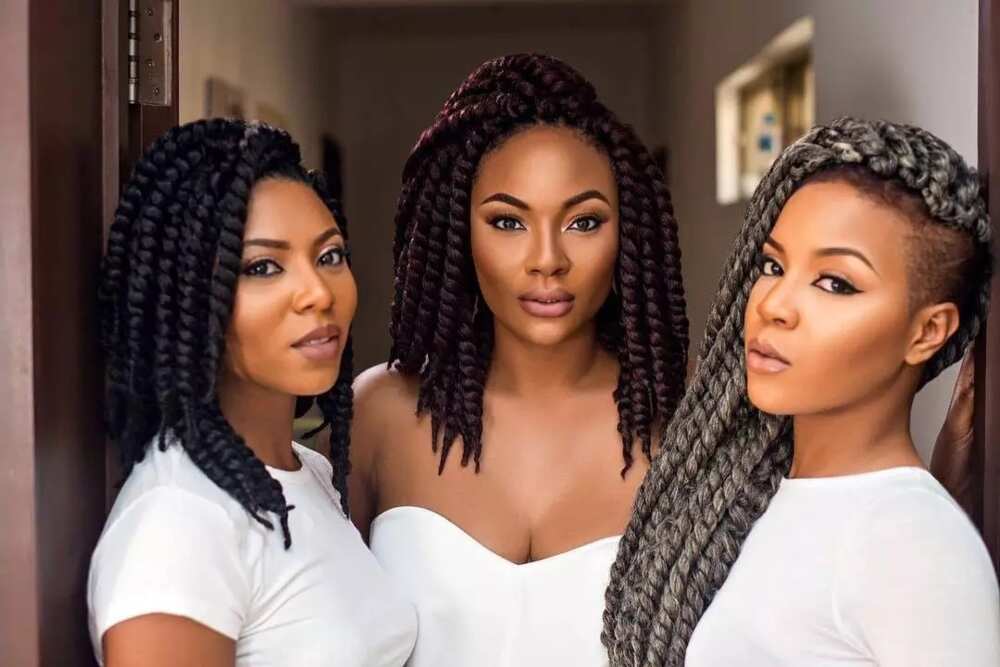 Hair care after extension
The appearance of hair and how long it will last directly depends on the right care. Our recommendations will help you keep your hairstyle perfect:
While washing your hair, try not to rub shampoo into the roots. It is better to wash it with a soap solution.
Choose an easy, not concentrated shampoo that would be suitable for daily use.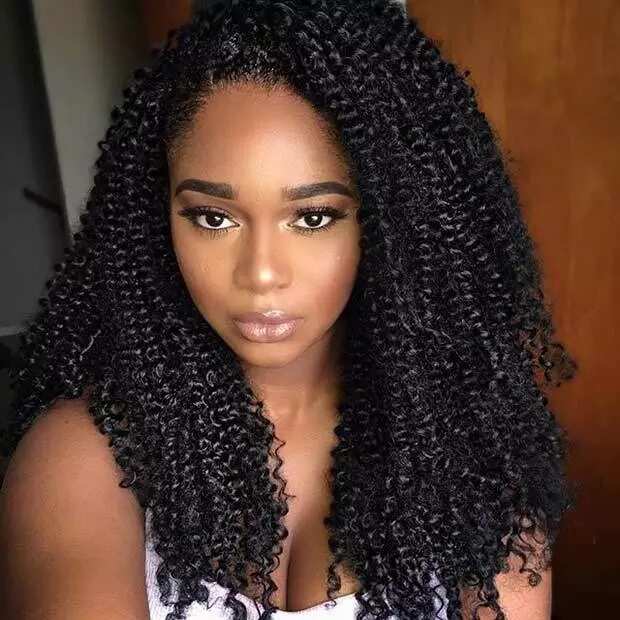 After washing, apply the conditioner for easy combing. So strands will look healthy and smooth.
It is better to wash your head under a shower. Try to avoid a hot bath. High temperatures are not recommended for attached strands.
Refrain from drying with a hair dryer in hot mode and from using a curling iron.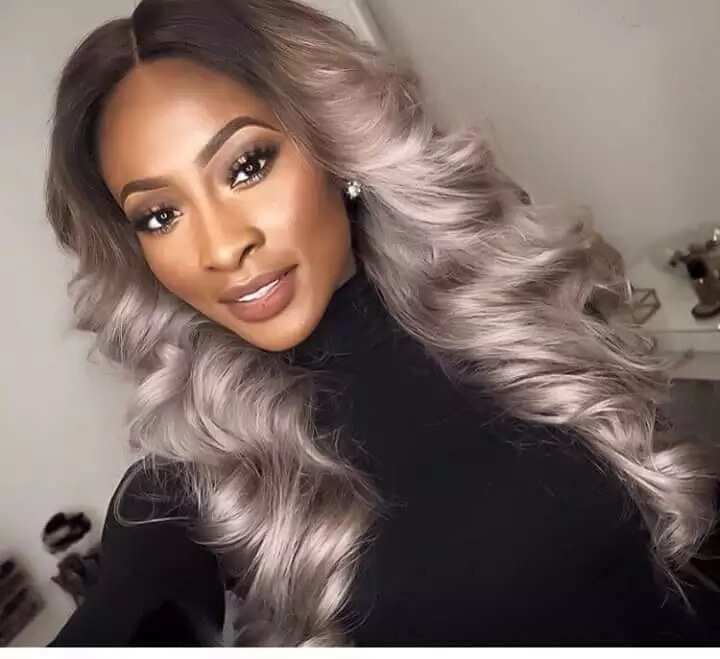 Comb your hair at least three times a week, use combs made from natural materials with sparse teeth.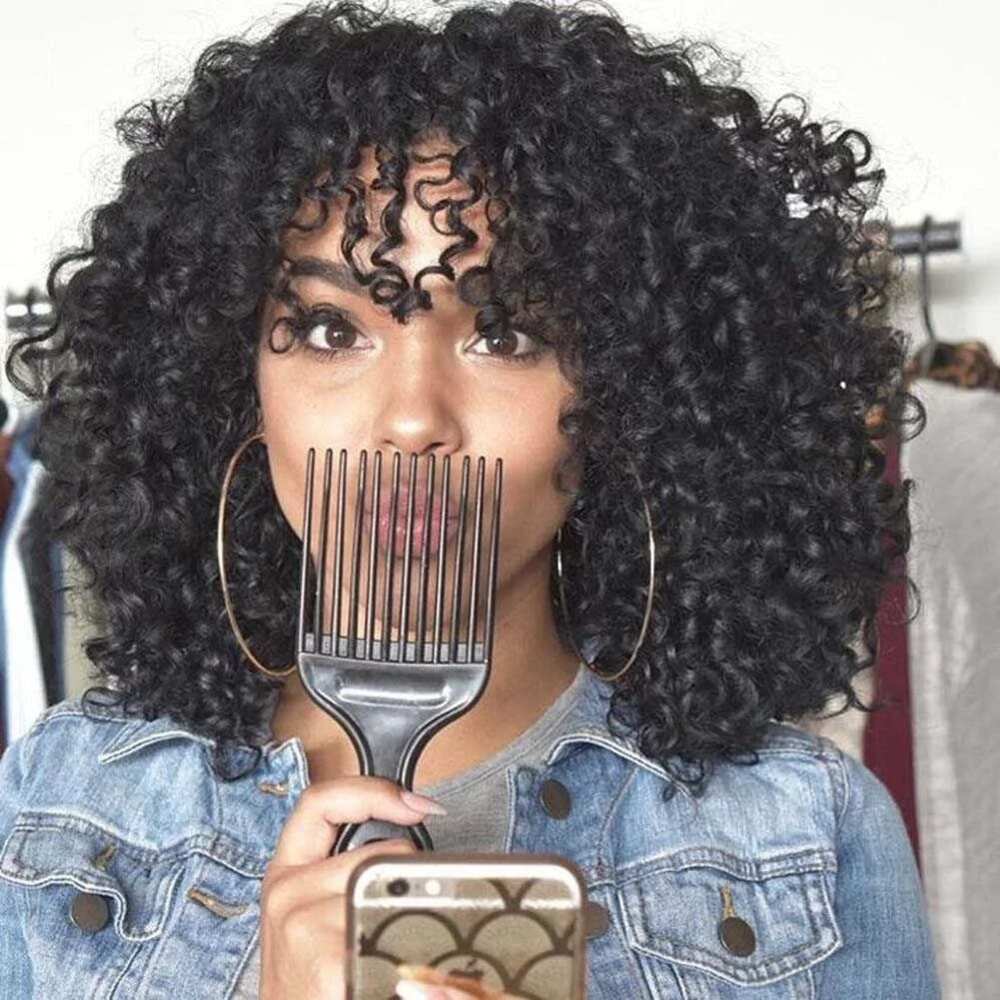 Gently untangle the curls with your fingers several times a day.
Do not go to bed with a wet head. Dry it to the end and gather curls in the braid or tail.
Eliminate the use of hair care and styling products containing alcohol.
We hope that this information was useful. Hair extension will certainly please you and people around with beautiful long curl, always remain stylish and charming! Your beauty is in your hands.
READ ALSO: Brazilian wool hairstyles in Nigeria
Source: Legit.ng