What are the aims and objectives of ECOWAS? Learn them today
ECOWAS stands for the Economic Community of West African States. It is a regional intergovernmental organization that promotes economic integration, cooperation, and development among its member states. Learn more about the main aims and objectives of ECOWAS.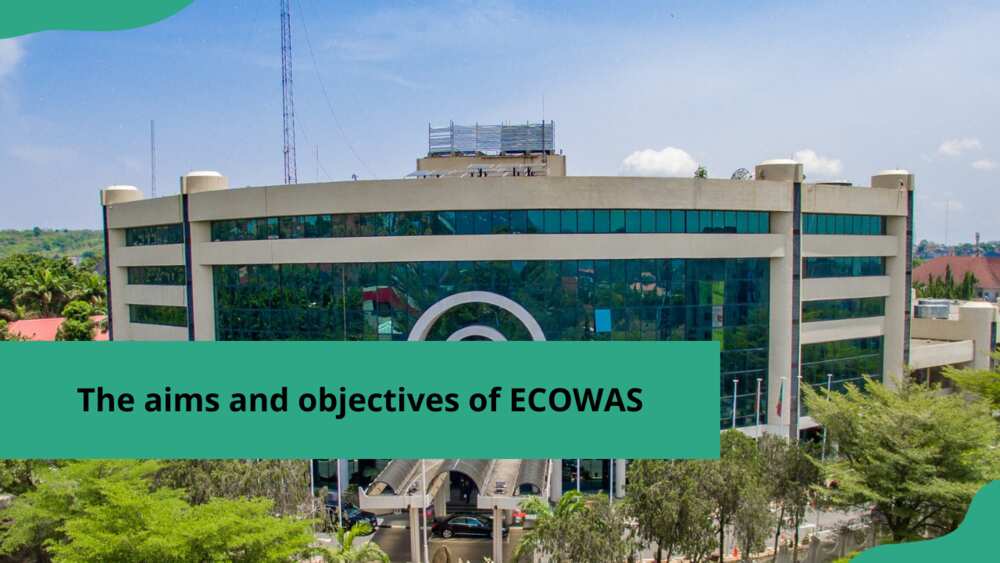 ECOWAS has its headquarters in Abuja, Nigeria. It facilitates economic cooperation and integration among member states to promote regional economic growth and development.
History of ECOWAS
The Economic Community of West African States (ECOWAS) was established on May 28, 1975, in Lagos, Nigeria, by signing the ECOWAS treaty. This was done by the leaders of fifteen West African countries, including Benin, Burkina Faso, Côte d'Ivoire, The Gambia, Ghana, Guinea, Guinea Bissau, Liberia, Mali, Mauritania, Niger, Nigeria, Sierra Leone, Senegal, and Togo.
ECOWAS was created to promote collective self-sufficiency among its member states and form a substantial trading union to enhance economic cooperation.
In 2007, the ECOWAS secretariat transformed into a commission led by the president, supported by a vice president, thirteen commissioners, and the auditor-general of ECOWAS institutions.
As part of its rejuvenation efforts, ECOWAS is actively implementing crucial and strategic programs designed to strengthen unity and gradually remove identified obstacles to full integration.
The aims and objectives of ECOWAS
When ECOWAS was created, the main idea was to create an integrated union with representatives to represent it to the world. It also includes the exploration of opportunities in sustainable environments.
With ECOWAS, the population can enjoy free movement and special standards for trading in the whole region. Here are the major ECOWAS objectives and achievements.
What are the aims and objectives of ECOWAS?
ECOWAS plays a significant role in facilitating dialogue and cooperation among its member states. Here are some of its objectives.
1. Promotion of cooperation and development
This is an important objective for the countries in the ECOWAS system. The economic abilities of the region do not limit the development. It also includes social contacts between the representatives of various nations, religious groups, etc. They cooperate to foster development in these states.
The cooperation also includes special offers for the members of the community. The fifteen African countries share business strategies and technologies to boost their economies. They also compete with each other to get the best results. This can foster the diplomatic and economic relations between the countries.
2. Harmonization of agricultural, economic, monetary and industrial policies
One of the objectives of ECOWAS is to create a united policy that can satisfy every country member's unique needs. It eliminates misunderstandings between country members.
At the same time, it provides the general requirements and standards for policies in industrial, monetary, economic and agricultural areas.
3. Abolition of trade restrictions and customs duties
One of the greatest objectives of ECOWAS is to destroy boundaries to assist in developing the countries within the zone. It creates additional protection for goods which are created within this zone.
That way, manufacturers are more protected and have better opportunities to sell these products. Customers can also benefit from this option as the price of goods becomes cheaper.
4. Establishment of common fund
This is another great opportunity offered by ECOWAS! A common fund provides better security options for countries within the union. It also helps facilitate the cooperation between the countries.
In addition, it serves as a security measure or compensation to help any countries needing assistance. The common fund is another great option for developing all countries within the union.
5. Implementation of infrastructural schemes
The joint development means joint infrastructure schemes, like communication, transport, energy, etc. Therefore, standards development for all country members in the community can be realized.
Achievements of ECOWAS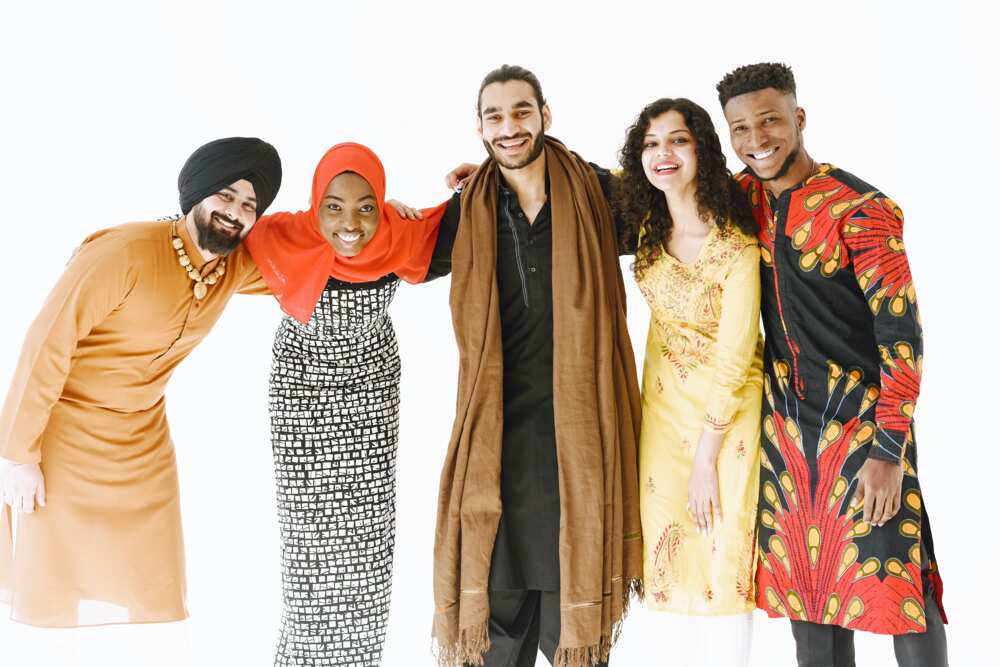 ECOWAS has achieved several significant milestones since its establishment in 1975. Some of its notable achievements include:
It has promoted inter-regional trade within regions.
Increase trade liberalization among member states.
A harmonizing member state which has led to economic progress.
It has promoted cultural exchange among the member states.
ECOWAS has played a crucial role in conflict resolution and peacekeeping efforts in West Africa.
Has supported infrastructure development projects, including transportation networks and energy initiatives.
What are the objectives of ECOWAS?
Some of the objectives of ECOWAS include:
The harmonization and co-ordination of policies for the protection of the environment.
The promotion of the establishment of joint production enterprises.
The establishment of a common market through.
The establishment of an enabling legal environment.
The establishment of a fund for co-operation, compensation and development.
What are 4 benefits of ECOWAS?
ECOWAS provides several benefits for its member states and the West African region. Here are four key benefits of ECOWAS:
Promotion of economic integration
Peace and security
Political stability and democracy
Regional cooperation
What are the challenges of ECOWAS?
Some of the challenges faced by ECOWAs include:
Political instability.
Lack of finance.
Security and conflicts.
Inadequate infrastructure.
Migration and human trafficking.
What are the pillars of ECOWAS?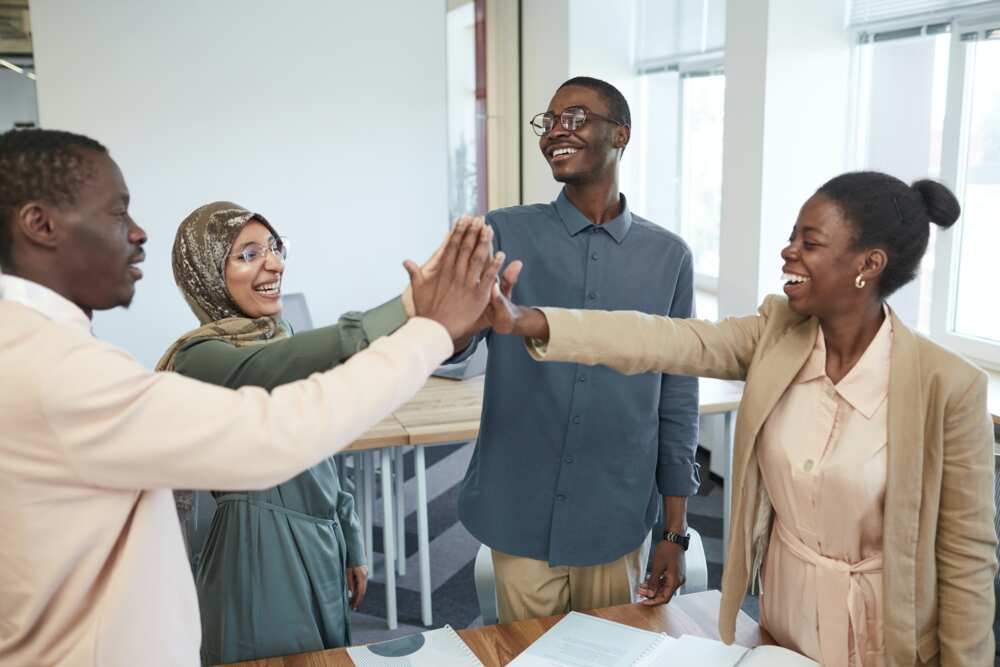 ECOWAS' vision 2050 is based on five pillars. They are:
A secure, stable and peaceful region.
A region endowed with strong institutions that complies with the rule of law and fundamental freedoms.
A fully integrated and prosperous region.
A region mobilized for transformation, inclusive and sustainable development.
A community of people fully inclusive of women, the youth and children.
What is ECOWAS' strategic vision?
ECOWAS aims to create a borderless region in which the people have access to plentiful resources and can exploit them by creating opportunities in a sustainable environment.
One of the main ideas for creating ECOWAS is to provide cooperation within countries. It offers a lot of benefits and opportunities for its members. The main aims and objectives of ECOWAS is to unite countries in the region and foster peace to aid development.
Legit.ng recently published an article highlighting the major tribes in Nigeria and their states of origin. Nigeria boasts remarkable linguistic diversity, with English serving as the official language and its populace conversing in over 500 distinct ethnic languages.
Nigeria is rich in culture and history. It is one of the most populated country in Africa, with over 200 million people. The various tribes within Nigeria exhibit their distinctiveness through diverse traditions, expressions, and ways of life.
Source: Legit.ng