Out of desperation to prove Buhari's pictures with aides are old, man goofs on Facebook
- Criticism from different corner has trailed President Buhari's recent meeting with his media aides
- A Facebook user while trying to prove the pictures as fake made some noticeable mistake
- The man claimed the pictures were taken during the winter period in December 2016, but the environment of the picture proves they weren't taken during winter
A lot of criticism has trailed the new pictures of President Muhammadu Buhari meeting with some of his media assistants in his London apartment with some saying the pictures are fake.
A Facebook user, Ejiblinks Ofoegbu, took to his Facebook to show that the pictures were originally taken in December 2016 and not on August 11, 2017 as is being circulated around.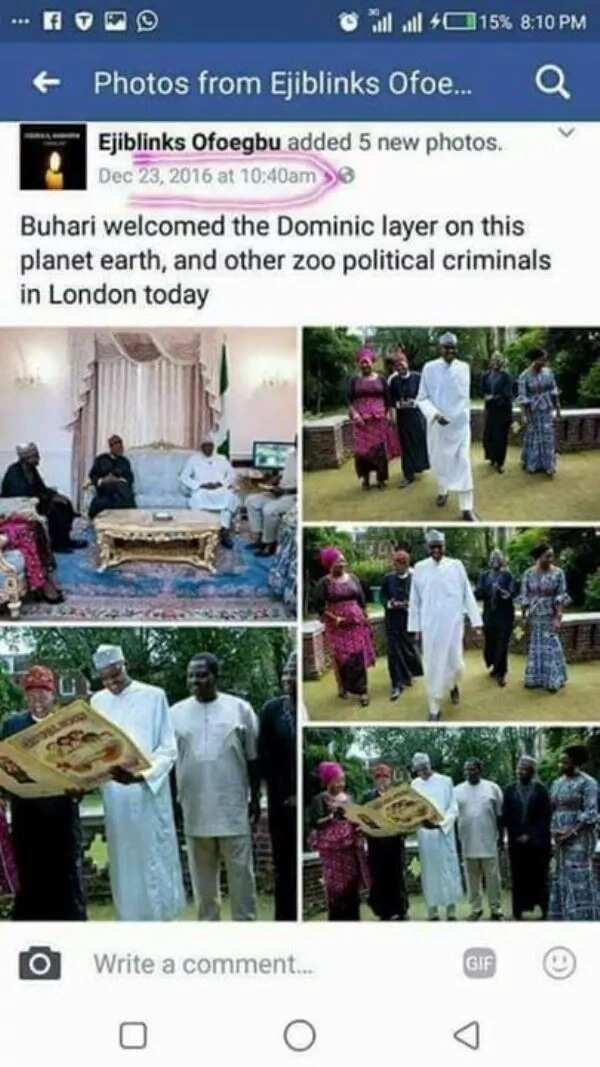 READ ALSO: BREAKING: Gunmen allegedly attack another Anambra church, kill policeman, civilian
However, Ofoegbu, in his bid to prove the pictures were fake and taken in December last year, forgot that December is Winter in the UK and therefore trees with green leaves as depicted in the background of the pictures would not exist during that season.
It is obvious that Ofoegbu, shared the picture on Facebook with a special tool that allows you to backdate your post.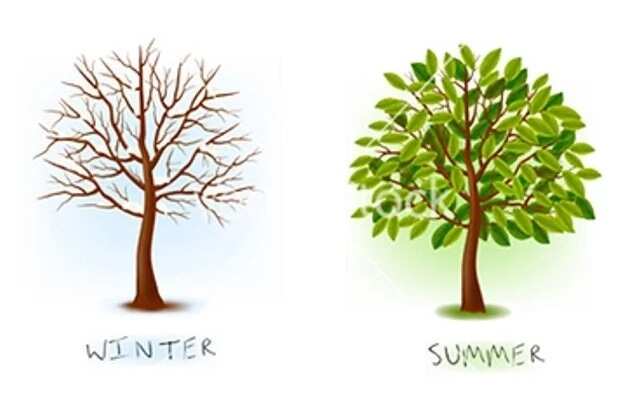 PAY ATTENTION: Read the news on Nigeria's #1 news app
Meanwhile, former special assistant to Goodluck Jonathan on media matter, Reno Omokri, in a recent post on Facebook, referred to the president as a dictator.
Omokri said only a dictator will spend the tax-payers money on medical bills and not reveal his health status to the public.
Watch this Legit.ng on what Nigerians think of President Buhari's continued absence:
Source: Legit.ng