How to cut bustier blouse with Ankara?
Fashionable items of clothing sometimes cost too much. Stylish store-bought Ankara bustier blouses are not something every Nigerian woman can afford. However, if you know how to sew, you can make your own and save a lot of money! Learn how to cut blouse of your dreams with our helpful tutorial. Get ready for admiring glances that your new garment will get you!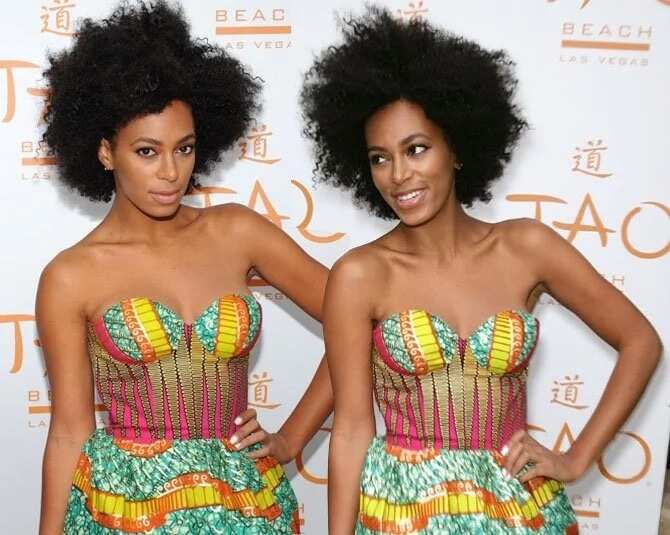 How to cut and sew Nigerian blouses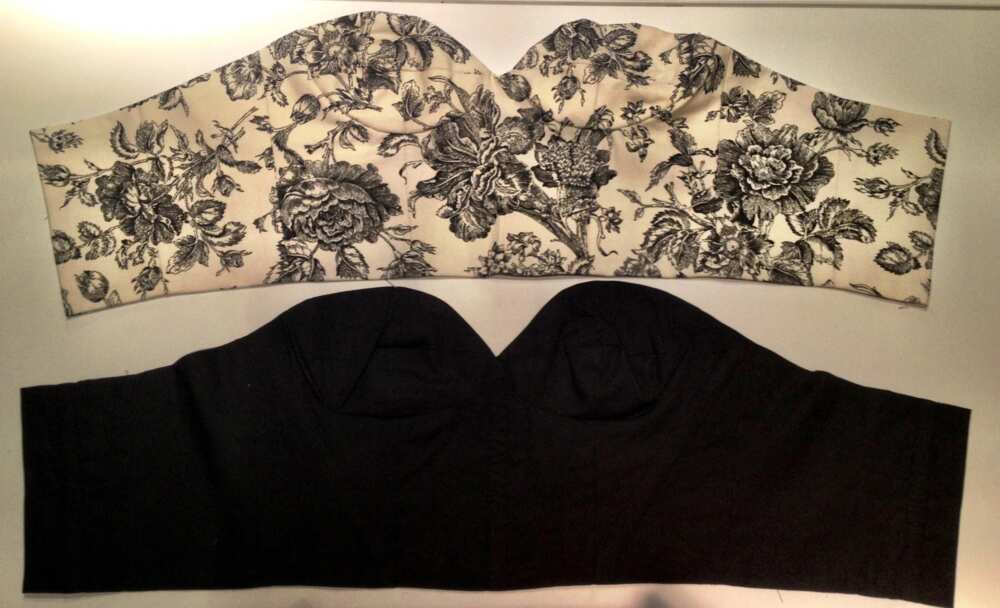 There are many ways of how to sew a blouse of Nigerian style. Nigerian women appreciate a good crop top, peplum top or any other kind of top, especially if it is made out of Ankara fabrics. Ankara is a great choice for both everyday wear and for special occasions. You can never go wrong with Ankara.
Today, we will tell you in detail how to make your own Ankara bustier blouse. This includes a method of how to cut cloth for blouse, how to sew the pieces together properly, as well as a few sewing and styling tips.
Are you ready?
Then let's get sewing!
Blouse cutting step by step method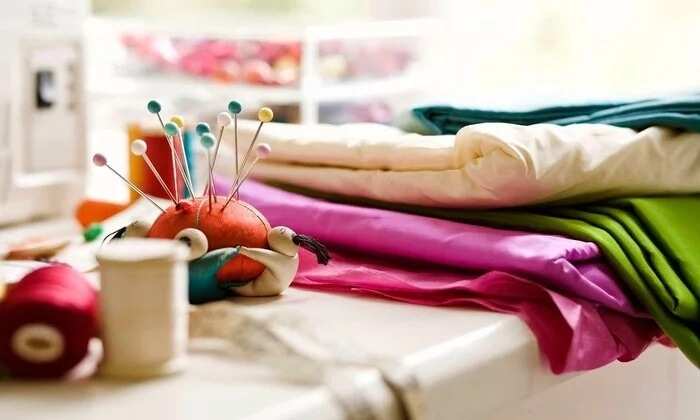 Before you actually get to the sewing part, you need to prepare your fabrics, patterns and other sewing paraphernalia.
To make an Ankara bustier blouse, you will need:
☑ a few meters of your favourite fabric with Ankara print;
☑ the same amount of monochromatic broadcloth for lining;
☑ a bustier pattern;
☑ four buttons (for removable straps);
☑ a zipper;
☑ boning channels and boning;
☑ sewing supplies (pins, centimetre, needles, thread etc.);
☑ needle punch batting.
Tips and recommendations
☛ The amount of fabric you will need depends on the size of your bustier. Better to have some extra fabric in the end than to search frantically for a perfect match if you run out.
☛ The broadcloth and buttons should match one of the colours of your Ankara print.
☛ If you do not have your own bustier pattern, you can use our sample pattern. Just be sure you use the correct measurements for your body. If you are a beginner tailor, ask someone more experienced for help in taking measurements and applying them to your pattern.
☛ We recommend using spiral steel boning, as it is more flexible and less likely to hurt you, if it accidentally pops out.
How to cut bustier blouse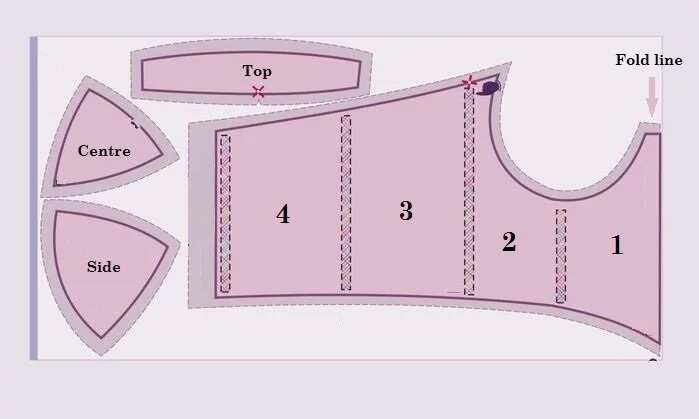 READ ALSO: How to cut princess dart blouse?
Step 1. If you are using the pattern we've provided, begin with cutting the main piece along the patterned line. You should have four separate pieces. Cut out the rest as they are. If you are using your own pattern, you probably already know what to do with it.
Step 2. Fold your Ankara fabric in two (go with the grain), place the pattern pieces on your fabric and pin them. Place the piece that says '1' on the folding line and arrange the others accordingly. We recommend you look at the pattern of your Ankara and arrange the cut-outs so that the pattern stays consistent.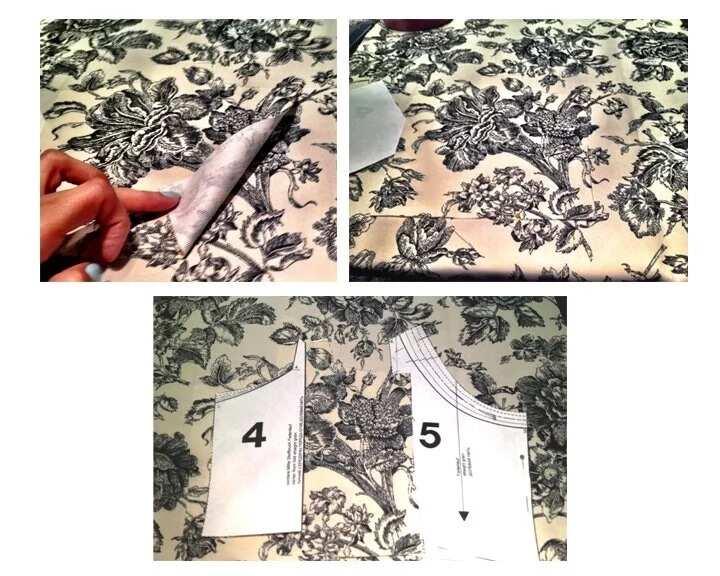 Step 3. Outline the pattern and add about a centimetre on each side for seam allowance. Cut out all the pieces. You should end up with six pieces for your cups (top, centre and side), three for each cup, and seven pieces for the main bodice.
Step 4. Do the same for your lining fabric and cut out the pieces.
Step 5. Take your needle and punch batting and the pattern pieces for your bra cup. Pin them together and cut out your cup pieces out of batting. Do not add seam allowance.
Step 6. Cut out two straps out of your Ankara fabric. Choose the length and width that you want. You will be able to adjust it later or make new ones altogether.
At this point, you should be done with cutting your bustier blouse! Now to the hard part.
How to sew bustier blouse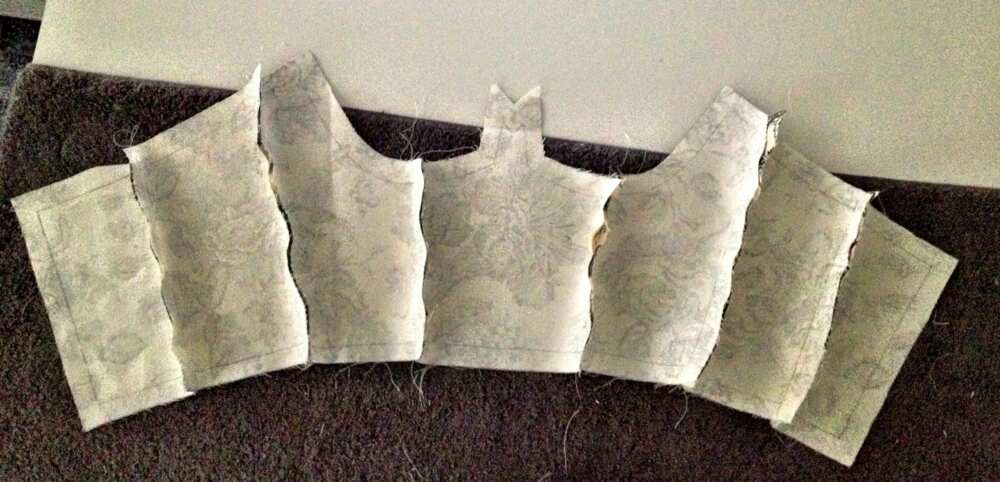 Step 1. Sew your Ankara-print pieces of the bodice together (except for the cup ones). Start from the centre and work your way outwards.
Step 2. Sew your cup pieces together. Attach them to your bodice with pins. Both of your top pieces should slightly overlap the top line of your bodice. Make sure everything is where it is supposed to be and sew your bra cups to your bodice.
Step 3. Sew together the cup pieces you made out of batting. Put them in their designated places and see if things fit together.

Step 4. If all is right, sew the cups to your bodice. Stitch them together through the centres of the cups and along the bottom lines. Cover the top halves of your cups with the overlapping pieces of fabric from your bodice and sew them along the top.
Step 5. Take your zipper and attach it to the back of your bustier. Set the outer bodice aside for now.
Step 6. Assemble the lining for your bodice and sew it together. Repeat the same process mentioned above in the Steps 1 and 2 (i.e. sew the bodice first and then the cups, and then sew them all together).
Step 7. Attach your boning channels in the places where you have your seam allowances and in the middle. Put the boning inside. Alternatively, you can try the bodice on and see for yourself where the boning should go. Make sure it will not poke or hurt you when you will be wearing it.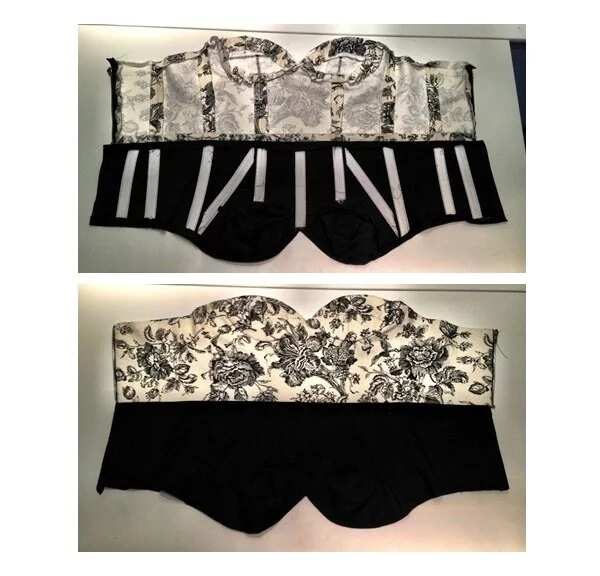 Step 8. Place your two bodice pieces one on top of the other face down. Align them and pin them along the bottom. Sew along the bottom line.
Step 9. After you have sewn the bottom, fold the bodice so that it is facing up and sew along the rest of the sides. Be extra careful when sewing on the zipper side so as not to damage the zipper.
Step 10. Attach the buttons in places where your removable straps should go.
Step 11. Take the pieces of fabric you set aside for straps and sew each of them, leaving small openings where the buttons will go. Attach the straps to the bustier and try it on, see if everything fits the way it is supposed to.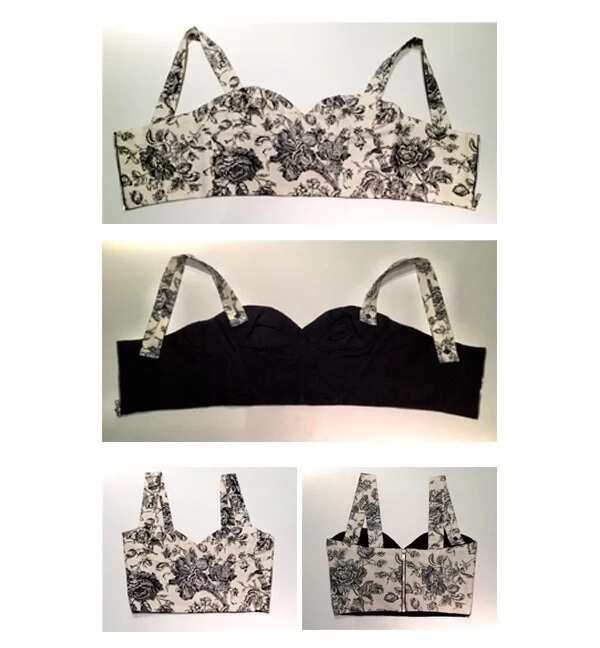 If you are successful, you should end up with your own handmade Ankara bustier blouse with removable straps! You can now wear it with anything you want. Feel free to experiment. However, we recommend pairing it with a pair of jeans or a matching Ankara maxi skirt. And do not forget about accessories! Now you are ready to head out and wow everyone with your gorgeous bustier.
READ ALSO: Ankara peplum top and skirt: how to rock them?
Source: Legit.ng