Linda ikeji cars and house
Linda Ikeji is deservedly considered the queen of blogging. She started her career about 9 years ago and now holds a top position in terms of blogging. In addition to her success and title as the most successful bloggers, Ikeji is also wealthy. If you count Linda Ikeji cars and take a look at her gorgeous mansion, we just have to be in awe of all the luxury.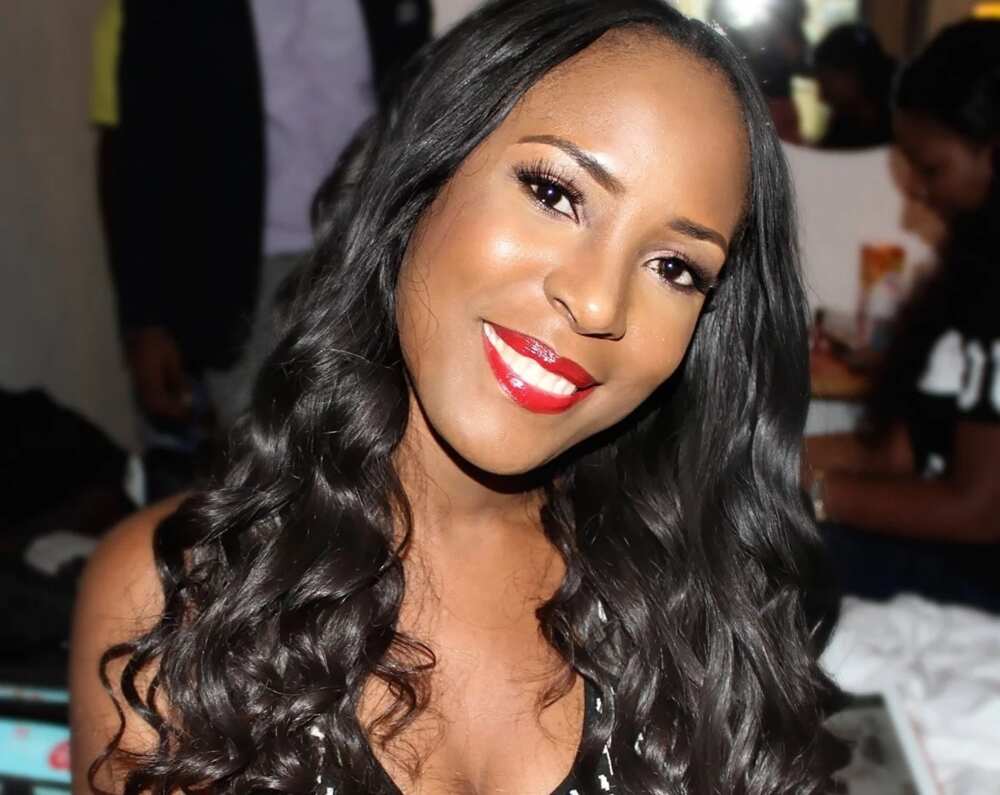 Linda Ikeji cars
This successful woman has more than six cars, but the most commonly-talked about are the ones she revealed in her blog.
● Toyota Camry. This car is the first in the collection, it was bought in 2011 when the money just started to drip into the purse. Linda had long since dreamed of this purchase. She revealed that she liked the spectacular appearance and interior design.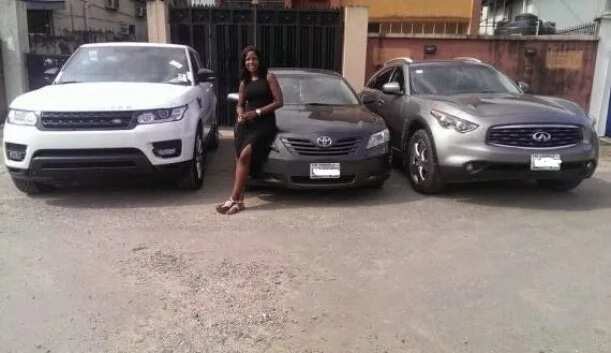 ● Infinity FX 35. It was the first SUV that gave Linda the status of "big girl". In 2012-2013, the vehicle, known to be a favourite of ambitious men, was purchased by this powerful lady. This was the car that told anyone that she can compete with any man.
● In 2014, Linda Ikeji purchased a Range Rover Sport. This auto suddenly became popular in the country around that time. When people found out that car cost N24 million, they literally went insane, some with envy and indignation, and others were simply surprised. This purchase was a testament to her high position, the result of hard work and prosperity of the blogger's career. Many people still do not believe that a blogger can make such a purchase without robbing a bank.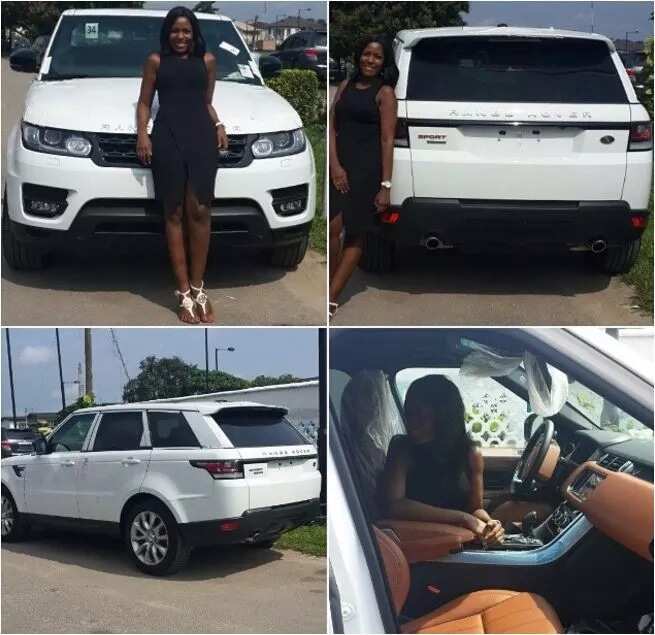 ● Toyota Sequoia. She bought this auto for her father. A worthy gift for a beloved parent. Of course, this only increase the resentment in a lot of people. We just have to remember that these complainers were just people who never achieved anything of their own.
● Honda Civic 2010. With this generous gift, Linda rewarded her business manager, showing how important his job is to her.
● Honda Accord - This was a special present for her brother's birthday.
READ ALSO: Check out first photo of Laura Ikeji-Kanu's baby boy, Ryan (photo)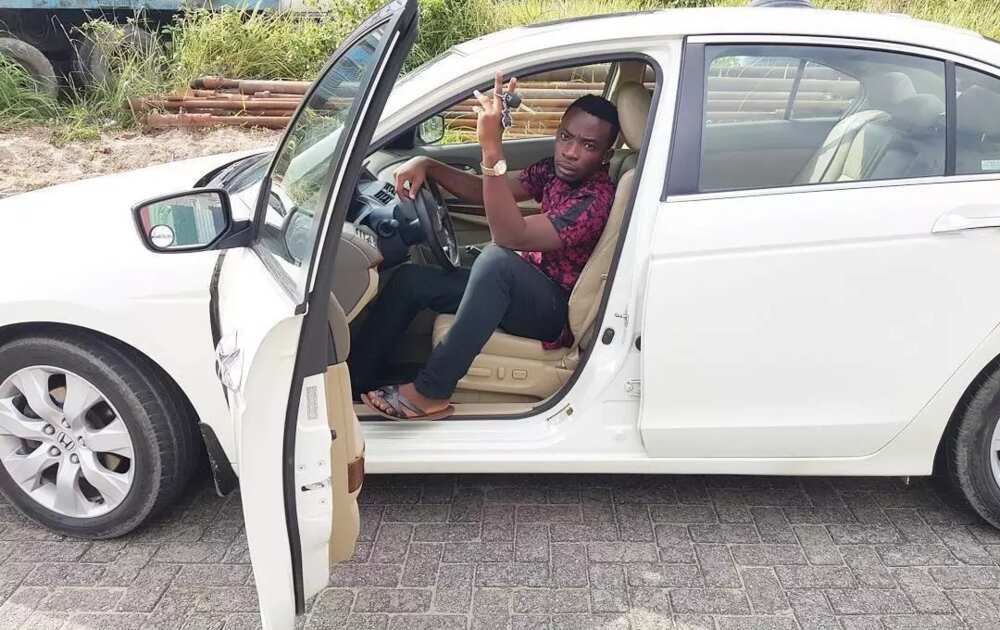 Linda Ikeji house
We cannot help but pay attention to the luxurious Linda Ikeji's new house. It is a 2-storey home with 6 rooms located on Banana Island (Ikoyi, Lagos). To buy it in 2016, Linda had to spend up to N600 million. Not a bad result for a 35-year-old lady who built her wealth from scratch. She proved that success can be achieved not only by men but also by women. Linda continues to advise women to work hard and make their own name.
Look at the pictures of the house. It's great!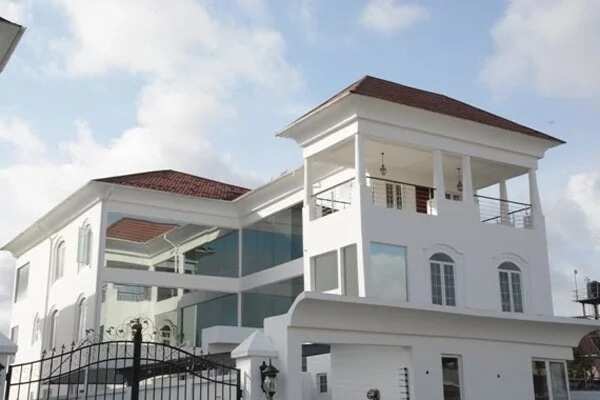 The blogger hosts various guests here. Everything in Linda Ikeji mansion is the embodiment of luxury, beauty, and aesthetic perfection. Each element is thoroughly thought out.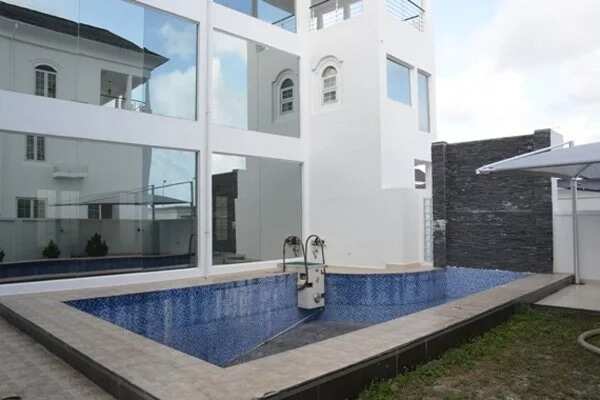 The pool is a great place for a blissful relaxation. Due to the white color, the whole mansion seems to glow and look very modern.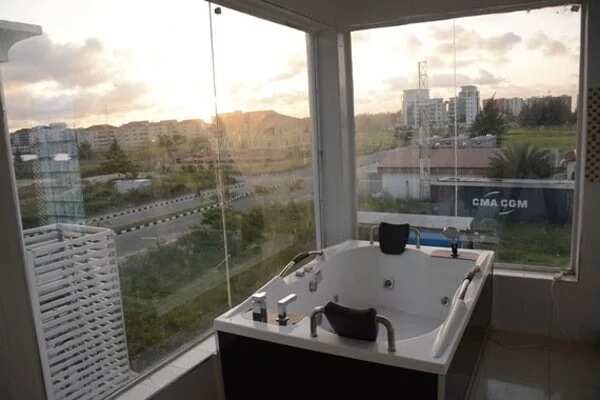 The bath is also simply splendid. As a hard worker, we bet she looks forward to returning home and soaking in this luxurious tub.
The decor is clean and white. There are not a lot of colourful and overly fancy elements. We think this suits her well.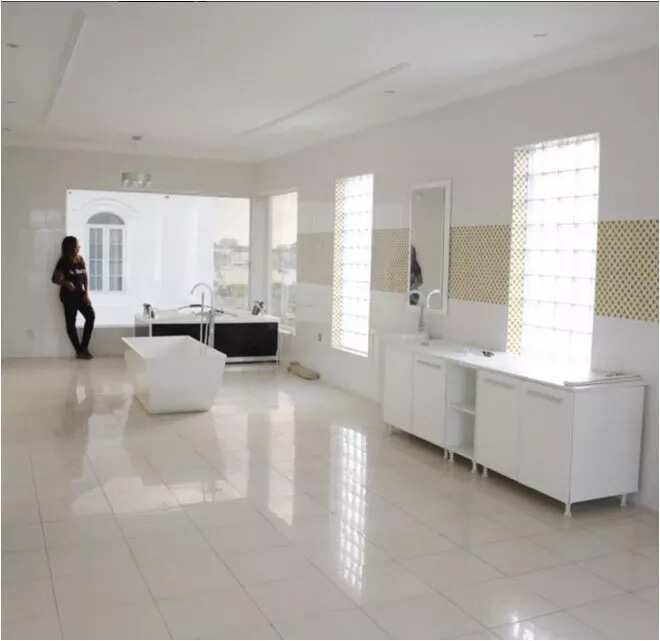 Linda Ikeji is a perfect example for every woman that wants to become strong, wealthy, and independent. Dreams are not as unattainable as many people think. You just need to make an effort. So you'll get the life you want!
READ ALSO: How to contact Linda Ikeji?
Source: Legit.ng