Nigerian Army gives update on oil exploration team ambushed in Borno
- The Nigerian Army has given an update on the oil exploration team ambushed by Boko Haram terrorists in Borno state
- The update was given by the director of Army public relations, Brigadier General Sani Kukasheka Usman via his Facebook page
- The Army apologised for an earlier public statement suggesting that members of the team were rescued
The Nigerian Army has recovered the items of some staff of the Nigerian National Petroleum Corporation (NNPC) as well as that of University of Maiduguri on oil exploration in Borno state who were ambushed and killed by some Boko Haram terrorists alongside the troops escorting them.
The Nigerian Army also recovered additional bodies of 5 soldiers, 11 Civilian JTF and 5 members of the exploration team.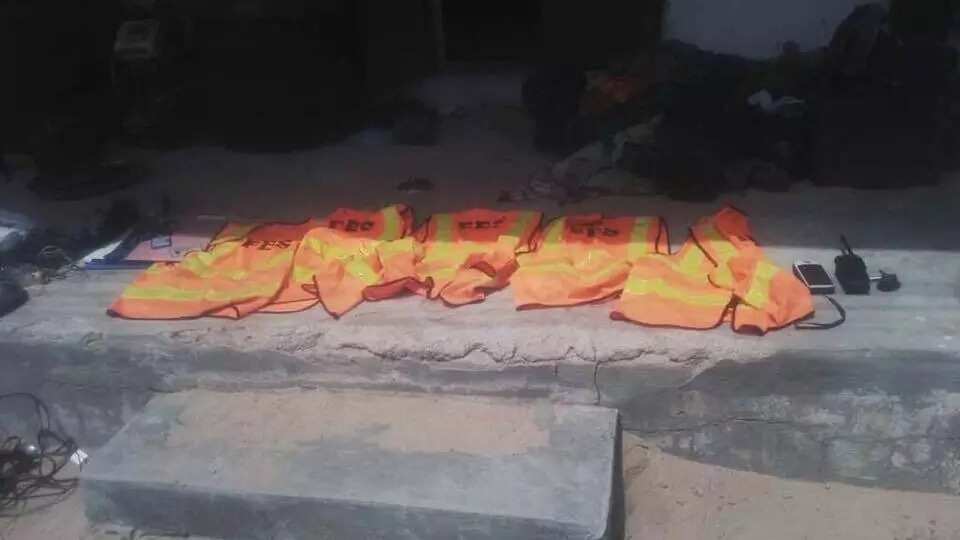 Six members of the exploration team out of 12 that went out are still missing, while one of the NNPC staff returned to base alive.
PAY ATTENTION: Read the best news on Nigeria's #1 news app
Other recoveries include 3 of the Nigerian Army's gun trucks, 4 rocket propelled grenade bombs, 4 rocket propelled grenade chargers, 6 AK-47 rifles, 1 anti-aircraft gun, 1 general purpose machine gun, 1 anti-aircraft gun barrel, 1 rocket propelled grenade tube, 4 Dane guns, 8 Tyres and 2 Tyre rims.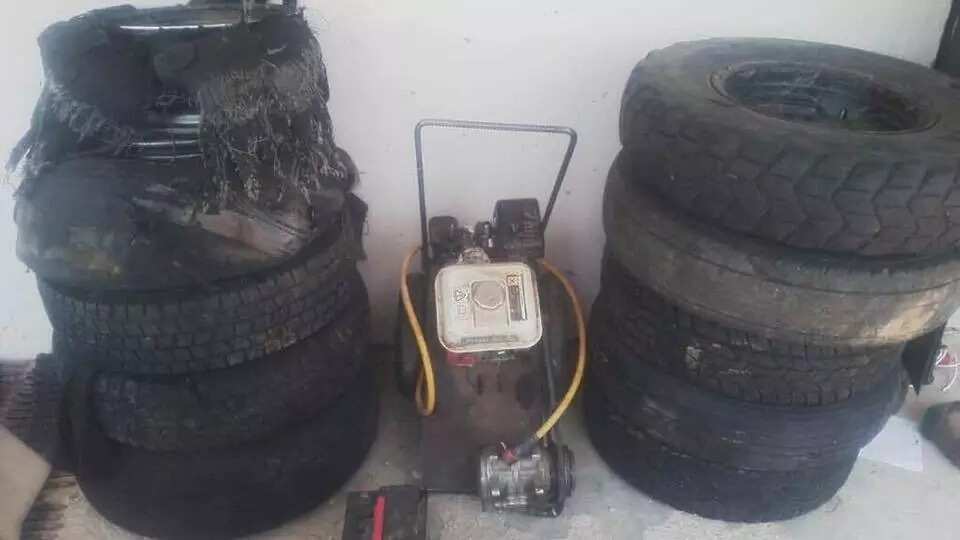 Others are 1 pumping machine, 2 Tyre jacks, 1 super battery, 5 reflective jackets, 3 Toyota Hilux, 4 Jerry cans filled with PMS, 1 Motorola radio, 1 Geographical Positioning System (GPS), 21 empty Jerry cans, 2 shovels and 3 food coolers.
Troops also recovered 122 rounds of PKM ammunition, 213 rounds of 7.62mm NATO ammunition, 1255 anti-aircraft guns ammunition, 4 boxes of API 12.7mm ammunition, 1 AK-47 rifle magazine, a digger, 2 bows and 13 arrows, 2 LLG bombs and assorted working tools.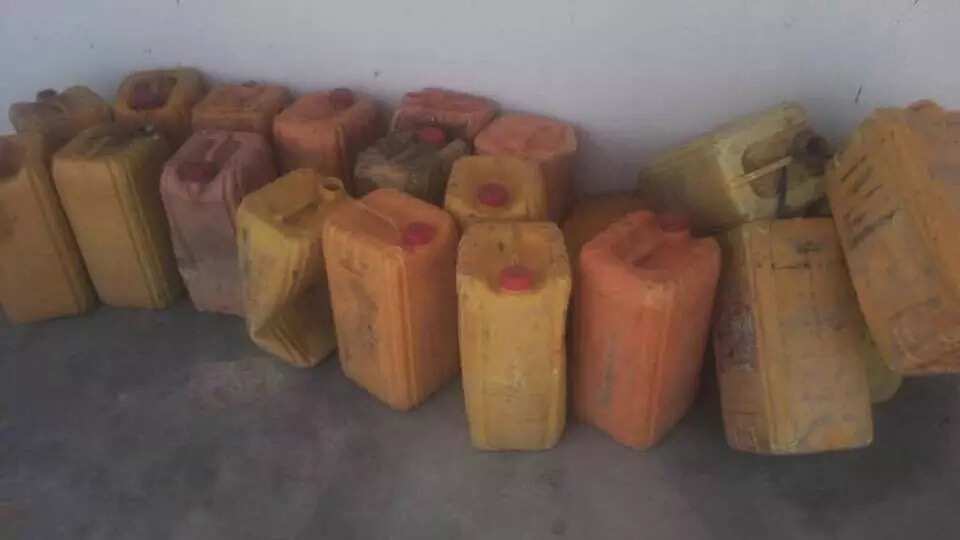 The Nigerian Army condoled with the families of all that lost their loved ones in the incident, adding that search and rescue efforts are on-going.
"We are counting on the goodwill and support of the populace in volunteering valuable information that could help in the search and rescue operation.
"What the remnants of the Boko Haram terrorists are doing are pure criminal activities of kidnapping to gain funds. This has been noted and will be jointly addressed in conjunction with other security services.
"The Nigerian Army remains resolute in the fight against terrorism and would not relent in its effort to safe guard lives of citizens, properties and the territorial integrity of the country," a statement by the director of Army public relations, Brigadier General Sani Kukasheka Usman said.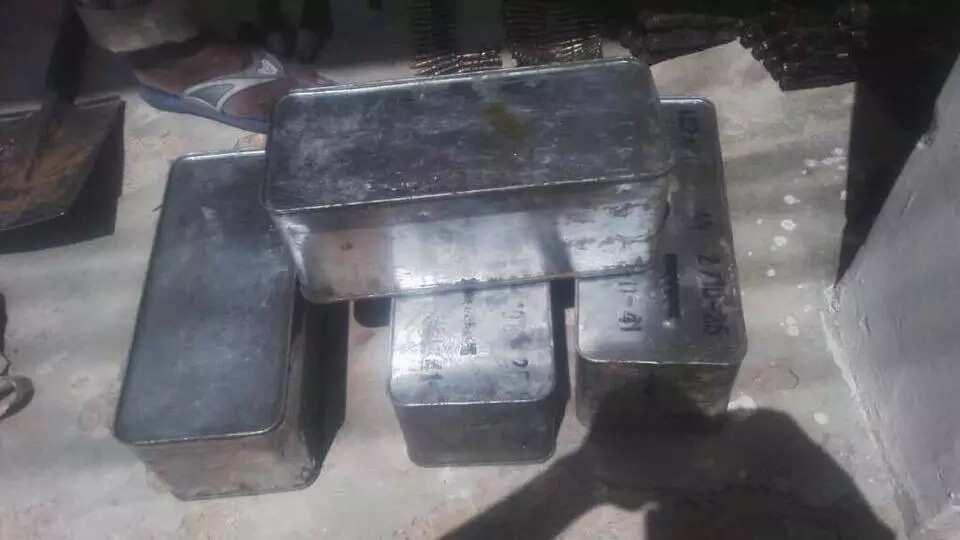 Usman also apologised for his earlier statement which suggested that the NNPC workers were released.
Meanwhile, at least eight persons were killed while 14 others sustained serious injury in a latest bomb attack by Boko Haram insurgents which happened at an Internally Displaced Persons camp.
Legit.ng learnt that the attack happened very late on Friday, July 28 in the camp located in Dikwa local government area of Borno state and was reportedly carried out by two female suic*de bombers.
The chairman of the council, Alhaji Rawa Modu, confirmed the incident in Maiduguri on Saturday, July 29.
READ ALSO: Top 5 things we learnt from new Boko Haram video on abducted UNIMAID lecturers
Watch the Legit.ng TV video report of the newly reopened Nyanya bus station in Abuja after it was bombed by Boko Haram:
Source: Legit.ng