Nigerian Army announces promotion, 468 officers affected
- While the Nigerian Army redeployed many officers, it also promoted a total of 468 men
- The promotion was signed by Chief of Army Staff, Tukur Buratai, after an initial approval by the the Nigerian Army Council
The Nigerian Army has promoted a total of 468 lieutenants to captain a report by Premium Times has reported.
The report quoted an Army circular as showing that the Chief of Army Staff, Tukur Buratai, promoted the officers on July 19, 2017 after the Nigerian Army Council approved their elevation.
READ ALSO: Arewa spokesperson reveals what will happen after October 1 quit notice to Igbo people in the north
Legit.ng learnt that the promotions for some of the officers would take effect from June 2016 while the others would begin to enjoy their promotion from November 2017.
The report noted that the last promotion exercise in the Army was in December 2016 and it affected 227 officers.
The memo signed by IO Rabiu, a major-general and military secretary, stated: "Officers will not wear their new ranks until they are officially authorised by their commanders."
PAY ATTENTION: Read the news on Nigeria's #1 new app
The report further stated that all the promotions would be promulgated in the Army Orders and federal government gazette when the paperwork is completed.
See the full list as obtained by Premium Times below: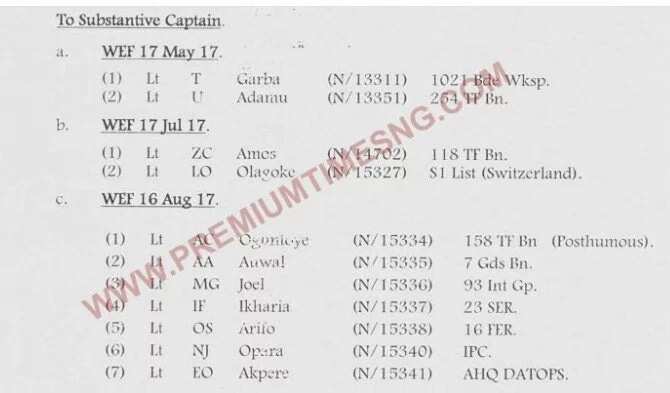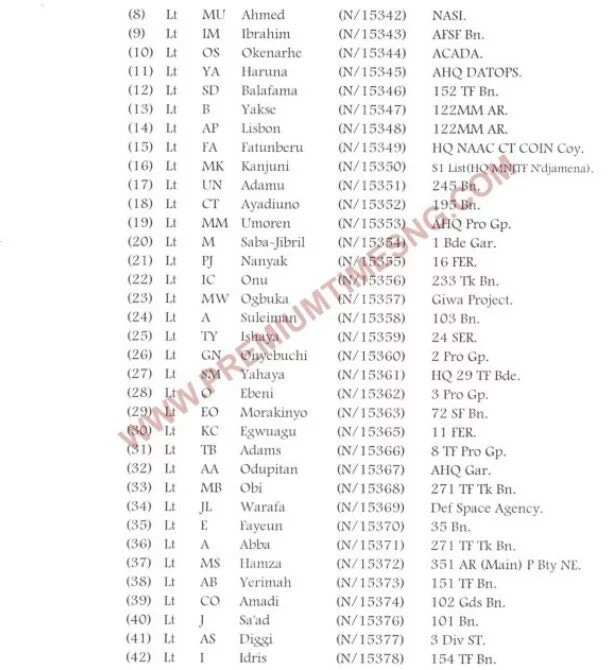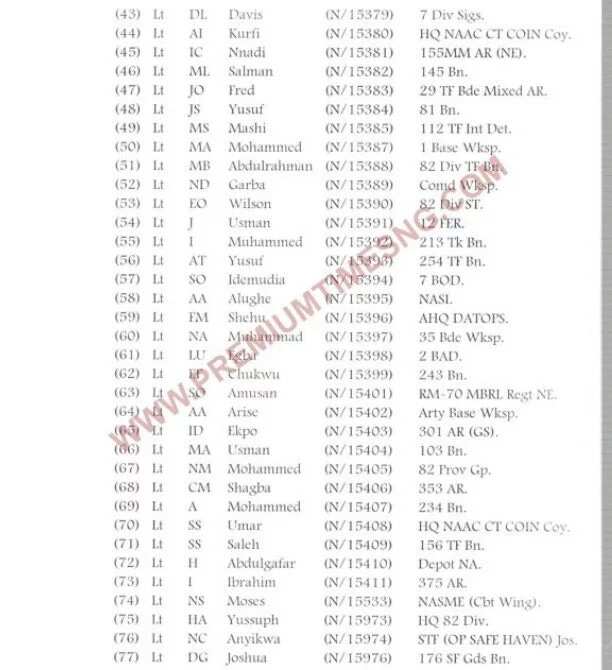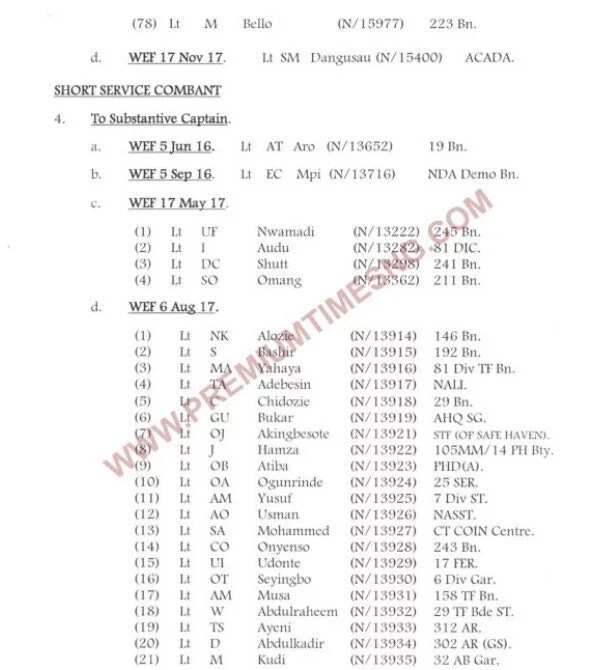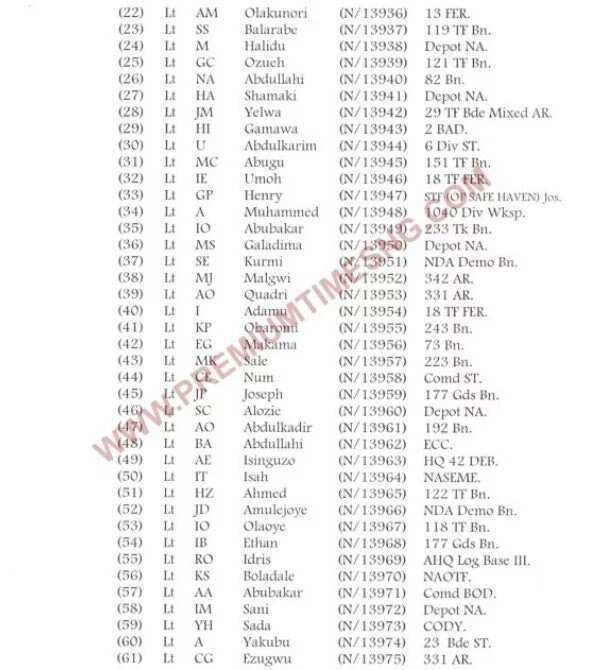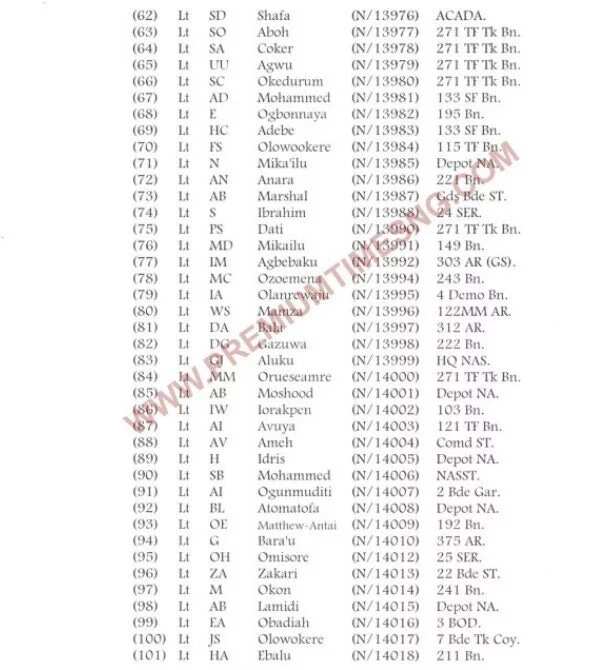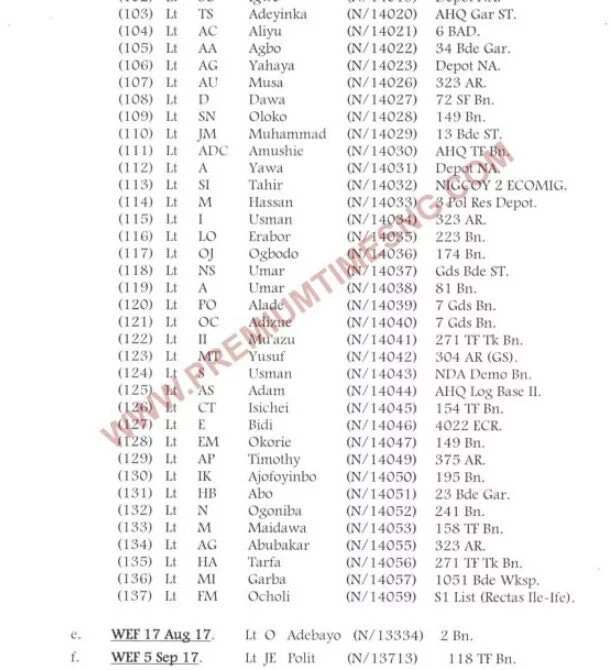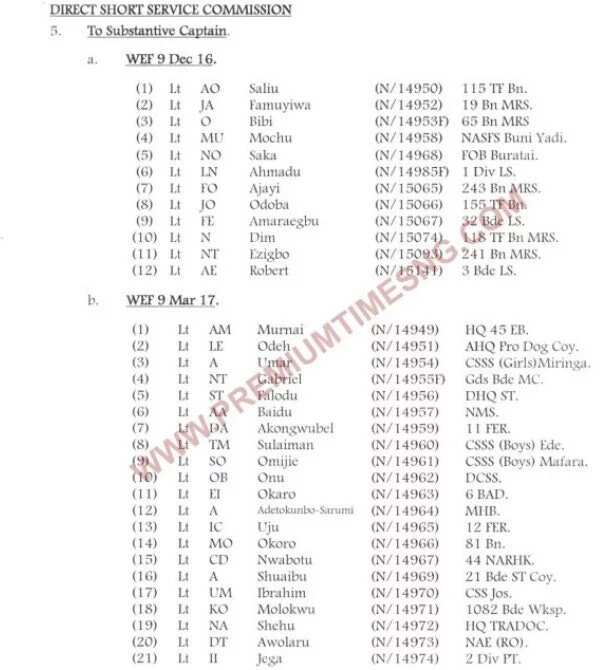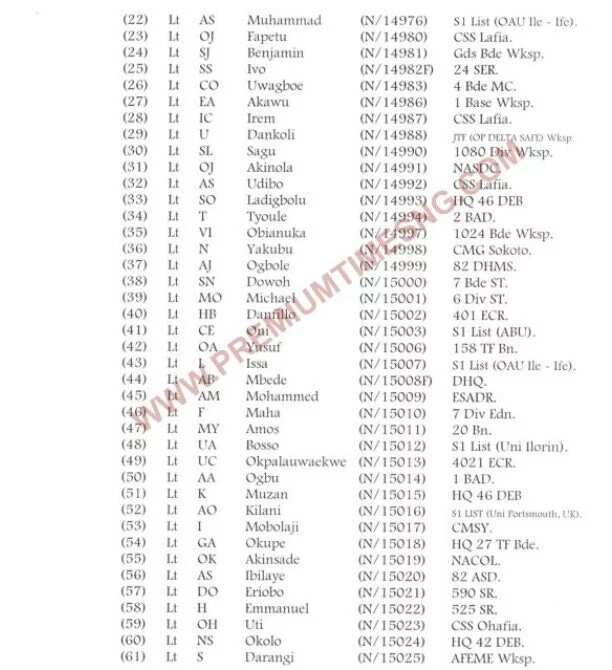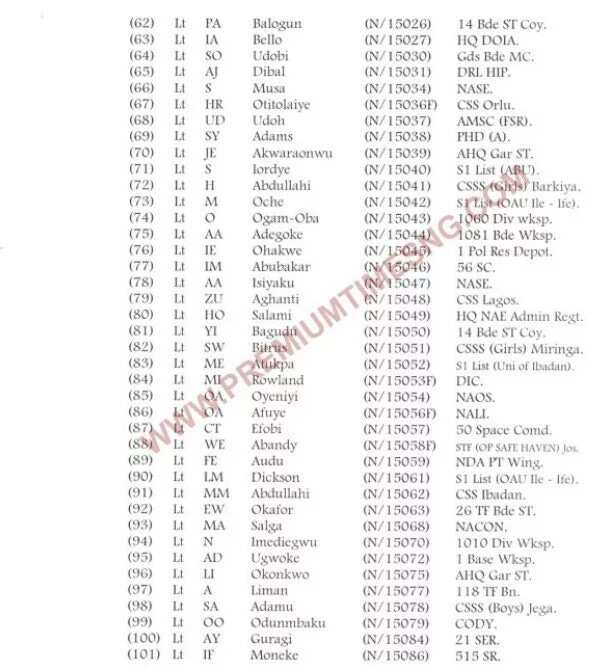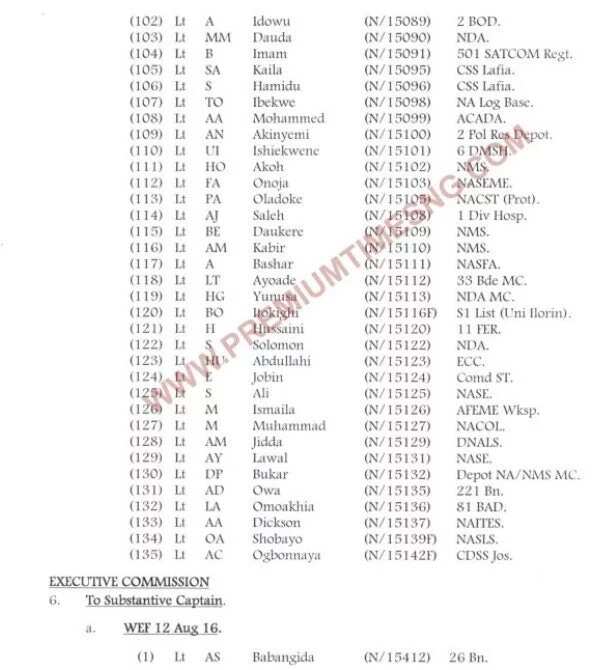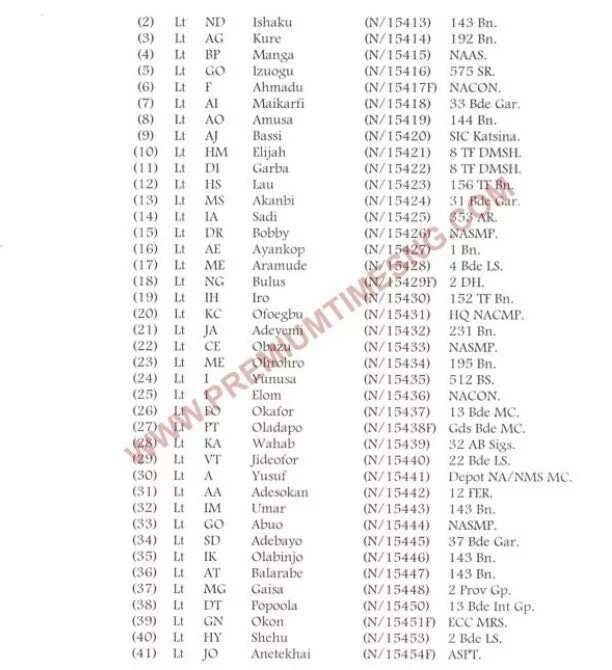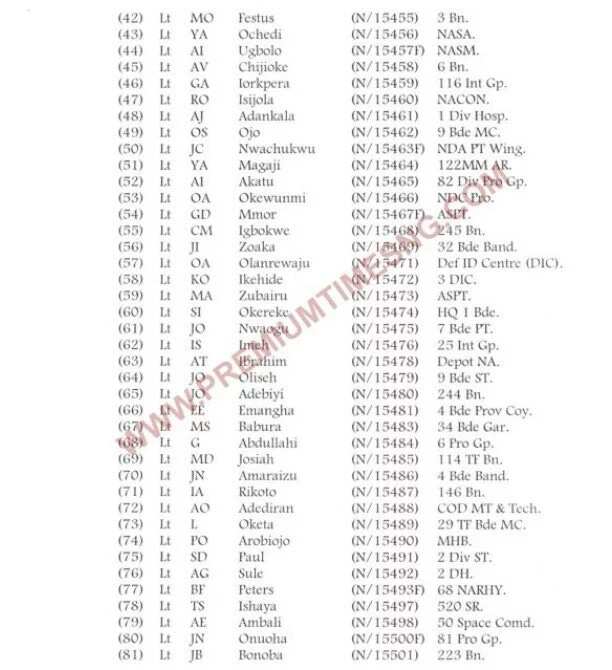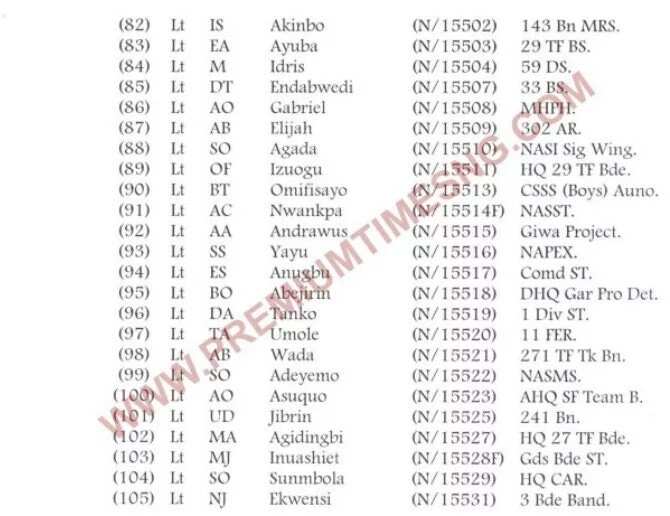 Legit.ng earlier quoted Premium Times as reporting that the Nigerian Army redeployed, cancelled or amended postings of seven major generals, 45 brigadier generals and 597 other officers last week.
The move is said to be one of its most far-reaching shake-up exercise in the Nigerian Army in recent years.
Watch this video as the Nigerian Air Force recently decorated some officers:
Source: Legit.ng