Meet hardworking widow in Abia who takes care of her family by driving Keke (photos)
- A widow spotted in Abia state has moved thousands of people to pity
- She became a Keke Napep driver after the demise of her husband
- She feeds and takes care of her family with the little she makes from it
A widow identified as Mrs Joy Mark of Arochukwu local government area of Abia state has gotten thousands of cheers from people who do not know her after they got wind of the kind of job she does.
The brave woman took on the job of a tricycle rider in Abia state after her husband, Mr Mark Onwubiko, passed on. Before his death, he was a secondary school teacher.
The poor woman was then saddled with the responsibility of feeding and providing for her family. The news of the hardworking woman was shared on Facebook by Abia Breaking News.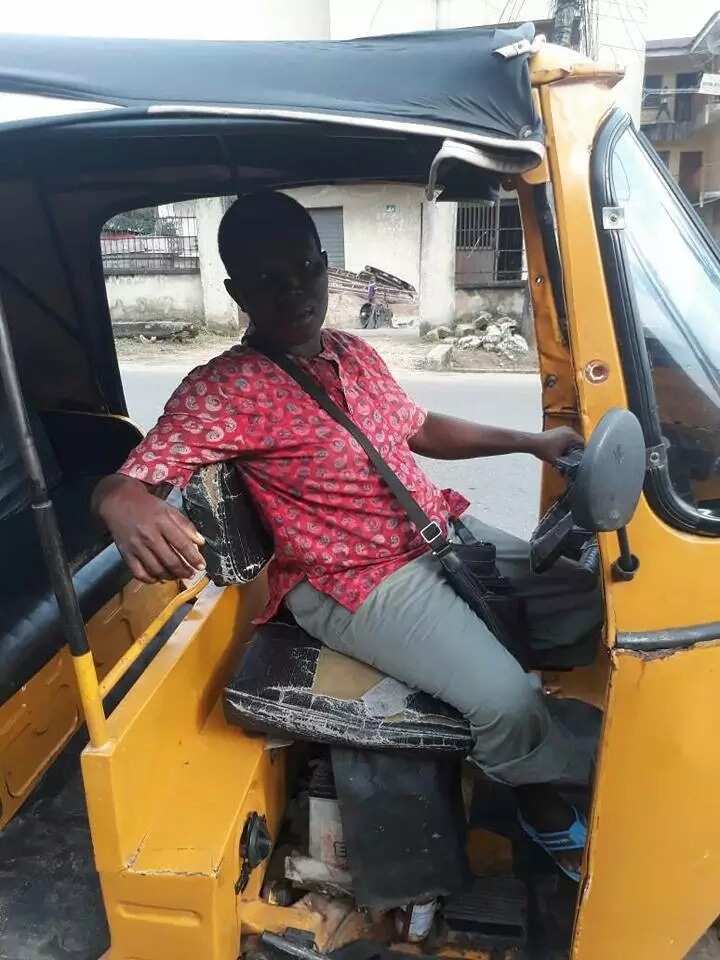 READ ALSO: Meet young and pretty female police officer who got everybody talking (photos)
This made many people celebrate the strong woman who did not take to the street to beg or get involved in illegal dealings.
When asked what motivated her to do the job, she opened up on her struggles as a widow.
"Instead of going into prostitution, I decided to help myself and my family by riding Keke and by God's grace it has been sustaining me and my children"
The mother of three operates her Keke Napep within Umuahia town as she urged well-meaning Nigerians to come to her aid and support her in any way they could.
See more pictures of the widow who also doubles as a Keke Napep driver:
1. The widow in her tricycle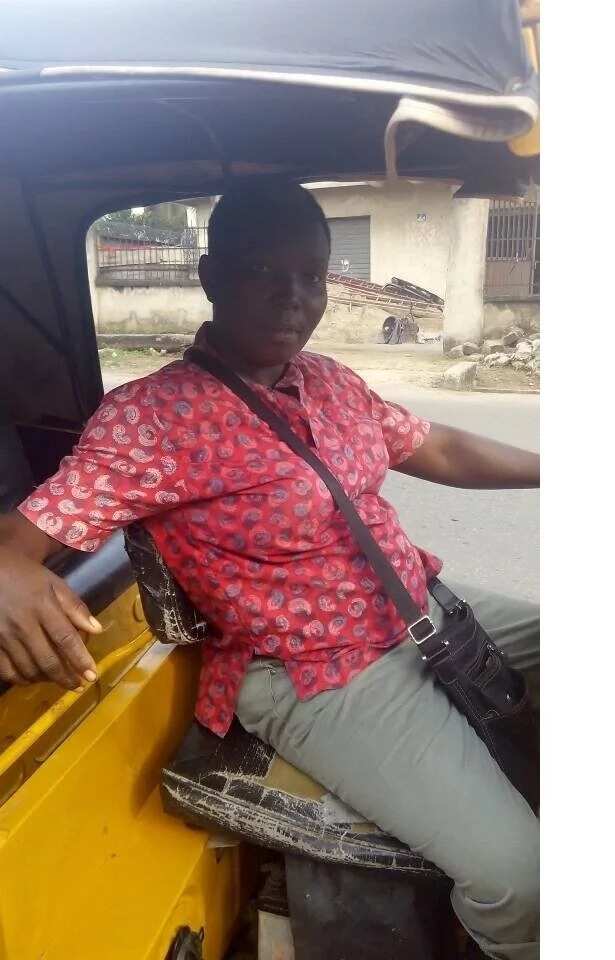 2. Standing tall for her children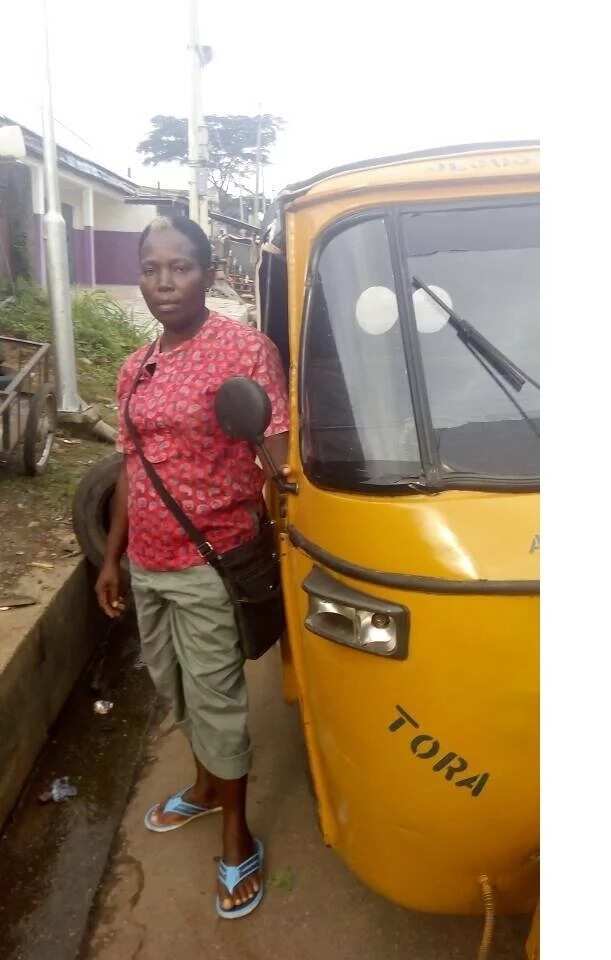 3. Ready to work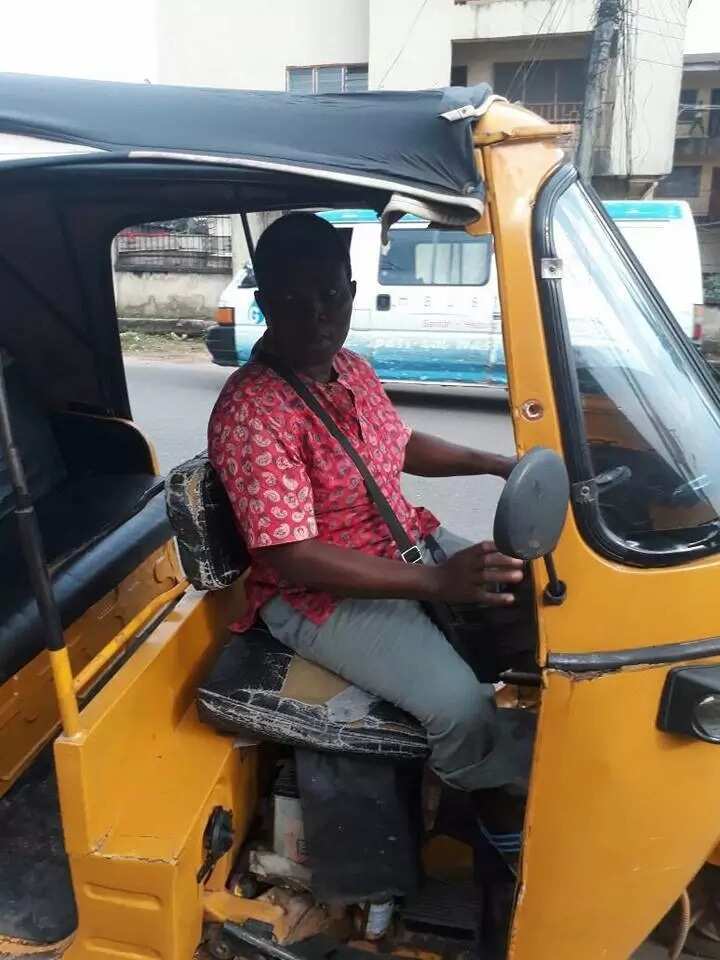 4. Strong woman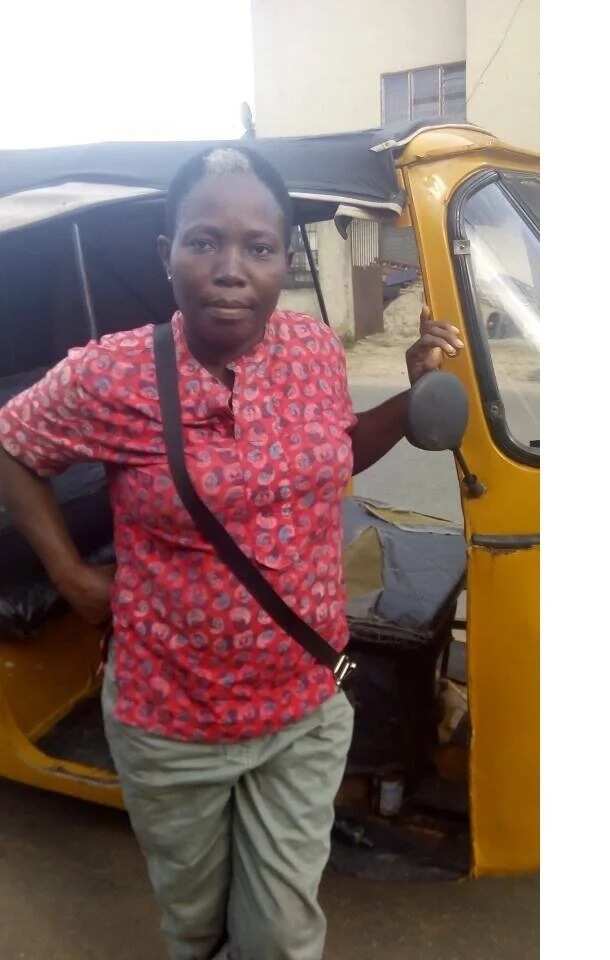 See the original post made below:
PAY ATTENTION: Install the latest android app to get updates from Nigeria's number one online news platform
Mark has proved by all means that she is not a lazy person with the action she took in a bid to survive.
What are your views on this? Talk to us in the comment section.
Watch the Legit.ng TV video below to see what people in Umuahia are going through:
Source: Legit.ng