Let's introduce death penalty against corruption in Nigeria - Ex-Foursquare GO Badejo
- One of the greatest challenges facing Nigeria is the need to curb corruption especially among politicians and public office holders
- Wilson Badejo, a former general overseer of the Foursquare Gospel Church, thinks death penalty is the part of the solutions
A top man of God in Nigeria and former general overseer of the Foursquare Gospel Church, Rev Wilson Badejo, says the best way to fight corruption in the country is to establish death penalty for those found guilty.
According to him, this should involve not only politicians, but every public office holder.
The Punch reports that the well-respected and outspoken Badejo, who chairs the Wilson Badejo Foundation, said this while speaking about the 10th anniversary of the foundation in Lagos.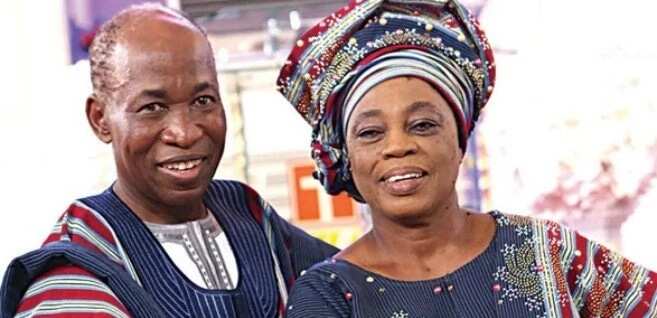 He reportedly called corruption a terrible plague that needs a drastic measure.
Where every other measure fails, he thinks the introduction of death penalty would help solve the problem as it relates to Nigeria.
READ ALSO: Oyedepo warns FG against forcing Islamic Studies on Christian students
"As a preacher, I am for the sanctity of life. I am pro-life.
"But in spite of that, and our democracy notwithstanding, I strongly advise that we copy China which, only last year, decided that those found guilty of high-sum embezzlement or bribe-taking should be executed.
"Maybe if we try the death penalty for corruption and implement the policy steadfastly without minding whose ox is gored, people will stop this madness called looting.
PAY ATTENTION: Read the news on Nigeria's #1 new app
"Maybe it would stop people from stealing our commonwealth blindly and flaunting their blood money in our faces, spraying and dancing on mint-fresh dollars at social parties, making millions of honest and hard-working Nigerians to look like fools," he reportedly said.
Meanwhile, Legit.ng earlier reported that a Rivers-based lawyer, Abdulkareem Dauda, has said that convicted corrupt government officials and others deserve death penalty.
Dauda expressed his point of views in an interview with the News Agency of Nigeria on Tuesday, October 27, in Abuja.
According to the lawyer, death sentence for those found guilty of corruption is justifiable and desirable, considering the fact that corruption destroys every sector of the society.
"If an armed robber who kills one or two persons or robbed at gunpoint gets a death sentence, what of a corrupt government official whose action destroys many lives?" he wondered.
Watch this video of an angry Nigerian and what he wants for corrupt politicians:
Source: Legit.ng