Panic over kidnapping in Lagos: Ejigbo residents call for investigation, arrest of C-money
- Residents of Omiyale in Ejigbo area of Lagos, have cried out over a recent robbery attack
- The residents have called on the police to arrest and investigate the involvement of a certain man named C-money
Some residents of Omiyale in Ejigbo Local Government area of Lagos state, have raised an alarm regarding a recent crime committed in the area.
How it all began
According to a resident that spoke to a Legit.ng correspondent, it so happened that on Tuesday night, June 20, at about 2am, armed robbers struck in a compound at Omiyale Ejigbo/
The robber reportedly ripped off and vandalised a Toyota highlander Jeep with the owner watching at gun point.
It is gathered that the following morning, a certain owner of a hotel on the same street where the boys struck known as C-money guest house, came out and said he was sorry, it was his boys that struck the night before.
READ ALSO: Taraba crisis: Sardauna LG stakeholders accuse Federal Government of shielding Fulanis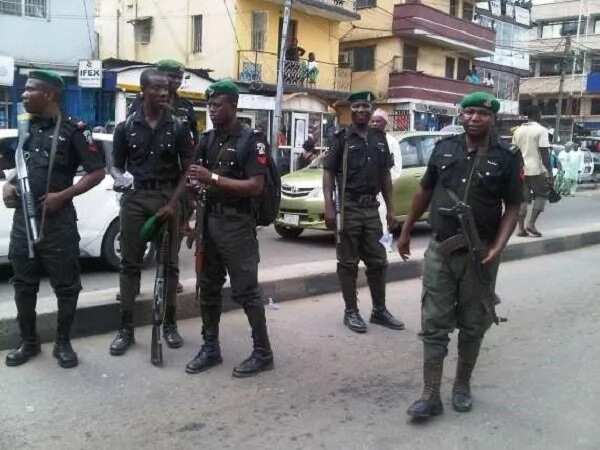 The resident who spoke under anonymity, alleged that C-money promised to replace and fix the vandalized vehicle.
PAY ATTENTION: Read the news on Nigeria's #1 new app
On hearing this, the owner of the vehicle went and arrested the man (C-money), later in the day, the police arrested the culprits who incidentally live two streets away from Omiyale.
On the Thursday, June 22, both C-money and the boys came back from police custody, the motor was fixed but the residents remain worried.
Omiyale residents' fear
Following the incident, residents Omiyale have been sleeping in fear, worried that their lives and properties might yet be in danger.
Some believe that it is like that C-money and his boys might be more dangerous than they seem. Others say they have attempted to get the police to not handle the recent attack with levity.
There are some who have urged that the attention of the Lagos state commissioner, Garuba Umar, be drawn to the situation on ground.
They fear that C-Money's hotel could be a hide out for kidnappers and robbers.
In the video below, Legit.ng TV visited Evans the kidnapper's house, and asked Nigerians how they think the kingpin should be punished?
Source: Legit.ng