Popular bishop slams Buhari's govt over inability to arrest Arewa youths
- Bishop Emmanuel Chukwuma the Archbishop of Enugu Ecclesiastical Province has called on the federal government to make peace reign in every part of the country
- Chukwuma said government should take proactive measure to solve the issue of the Arewa quit notice on time
- He as well said that the hunger in the land is the root cause of the politicians moving from one political party to another
Rev Emmanuel Chukwuma, the Archbishop of Enugu Ecclesiastical Province Enugu Diocese, has blasted President Muhammadu Buhari government over its inability to arrest the Arewa youths that gave Igbos living in the region quit notice.
Chukwuma expressed displeasure on Friday, June 23, while he said that those who gave Ndigbo three months to quit the northern part of the country were still walking freely without the Buhari's government doing the needful.
He also reacted to the pro-Biafra agitators over the recently held sit at home to mark Biafra day and he urge them to look for other ways of carrying out their agitation, rather than a sit at home.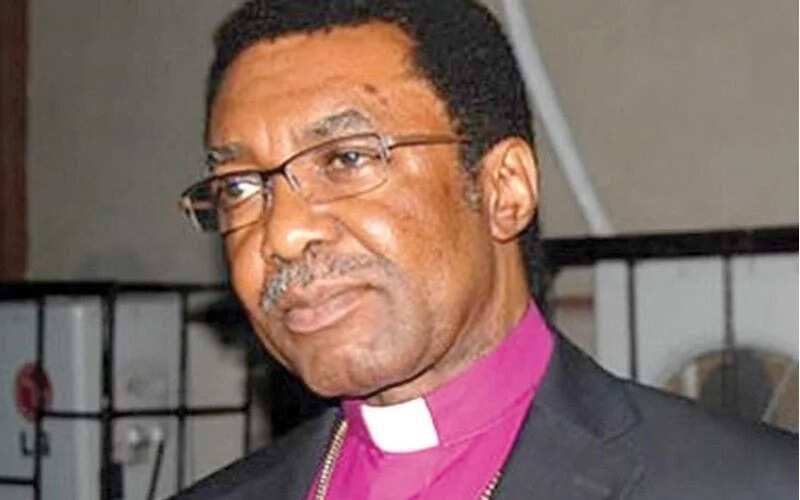 READ ALSO: Any attempt to arrest Arewa youths will lead to problems – Junaid Mohammed
Guardian reports that he further condemned the quit order, saying the inability of the Federal Government to arrest those behind it was a serious signal to danger.
"This is worst than what Kanu was being persecuted for. This Synod hereby appreciates, however, the statement of some elders in the north in condemning the actions of these unscrupulous youths.
"We, however, warn that we will not tolerate what happened in 1966 to reoccur or else this country will be in total disarray.
PAY ATTENTION: Install our latest app for Android, read best news on Nigeria's #1 news app
"We are warning that our Igbo should be allowed to do their business anywhere, as others, and if the situation becomes unbearable for them, they should come back, but we will demand for referendum for us to be on our own," he stated.
Legit.ng recalls that the youths from the South-South zone of the country under the aegis of Oil & Solid Mineral Producing Area Landlords Association of Nigeria (OMPALAN) have condemned the Arewa group for the quit notice issued to Igbos.
A statement credited to the coalition of Northern youths, calling on the Igbos to quit the North before October 1st had been circulated.
Watch this Legit.ng TV Video of Biafra supporters celebrating 50 years remembrance of their beloved Biafra:
Source: Legit.ng