How a Nigerian fraudster, Emmanuel Nwude, defrauded a Brazilian $242million through impersonating CBN governor
- This is a Nigerian fraudster who duped a Brazilian through impersonating former CBN governor, Paul Ogwuma
- He deceived the Brazilian banker, one Nelson Sakaguchi, to the tune of $242million with promise of investing in airport in Abuja
- He was arrested and jailed in the days of Obasanjo's presidency through the fiery pioneer EFCC chairman, Mallam Nuhu Ribadu
Ever heard that Nigeria is endowed with rich human and natural resources? A lot of people hear human resources and think more along the lines of those people who have been able to use their brains, talents and potentials to do things which have improved the nation in terms of the economy and caused her to stand indeed as the giant of Africa.
What about those who used their brains and talents to dispossess others of their hard-earned money without the aid of a gun? Not just referring to the everyday pickpockets or fraudsters, but the mafias of the 419 game. One of them is Emmanuel Nwude.
For those familiar with the exploits of this fraudster of intercontinental repute, this is one conman who went beyond conning individuals to the level of conning a national bank of a country all the way across the continent. Emmanuel Nwude is a notable advance-fee fraud (what is referred to as 419) and was a former Director of Union Bank of Nigeria.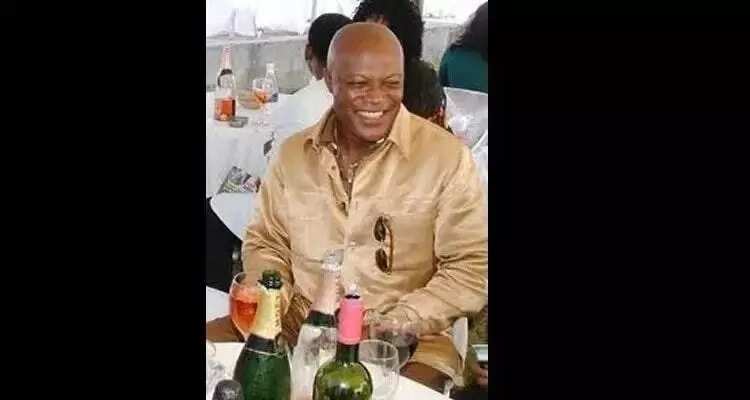 The deal which made him famous was his defrauding a Brazilian man, Nelson Sakaguchi, a Director at Brazil's Banco Noroeste based in São Paulo of $242million, $191 million in cash and the rest in form of outstanding interest between the space of three years, 1995 and 1998. This fraud case was one of the largest in the history of banking, second only to the looting of the Iraqi Central Bank by Qusay Hussein and Nick Leeson's trading losses at Barings Bank.
READ ALSO: FG announces vacancies for 7,500 young graduates through FIRS
Of course he did not accomplish such a feat singlehandedly but had accomplices in the persons of Emmanuel Ofolue, Nzeribe Okoli, and Obum Osakwe, along with the husband and wife duo, Christian Ikechukwu Anajemba and Amaka Anajemba. Not only that, he also had access to high quality GPRS that enabled him to impersonate Paul Ogwuma, the then Governor of the Central Bank of Nigeria. Standing in the shoes of this personality, he successfully convinced Sakaguchi to invest in a new airport project in the nation's capital, Abuja, in exchange for a $10 million commission. Coming from a CBN Governor, who would turn such an offer down?
Sakaguchi, who was in charge of all international areas was made to believe he would benefit from a $187 million ministry of aviation contract which had an overriding interest of $13.4 million. All he had to do to get this benefit was to facilitate its execution by contributing financially. Sakaguchi swallowed the bait, hook line and sinker, and began pumping in Noroeste's money, without approval from his superior officers, into accounts designated by the conmen.
Through tales that the contract money was ready for payment and supported by fake letters purported to have emanated from the office of the then governor of the Central Bank of Nigeria, Paul Ogwuma, Nwude and his fellow collaborators urged Sakaguchi on for more funds and, in the process, fleeced Banco Noroeste extensively.
This deal, Legit.ng learnt, went on successfully for a while until August 1997 when the Spanish Banco Santander wanted to take over the Banco Noroeste Brazil. When a joint board meeting was done in December of that year, an official from Santander Mr. Antonio Horta who was also the president-designate of the proposed Santander Noroeste Group, inquired into why a large sum of money which amounted to 40 percent of Noroeste's total value and half of their capital, was sitting in the Cayman Islands unmonitored.
He noted that the discrepancies observed in the balance sheets for offshore deposits of foreign currency was within the operations of the office directly under Sakaguchi's control. Horta demanded an explanation from one of the bank's two managers of operation and control, Mr. Jayme Margues de Souza, who in turn, requested the bank's accounting manager, Mr. Pedro de Carvallo, to investigate the discrepancies.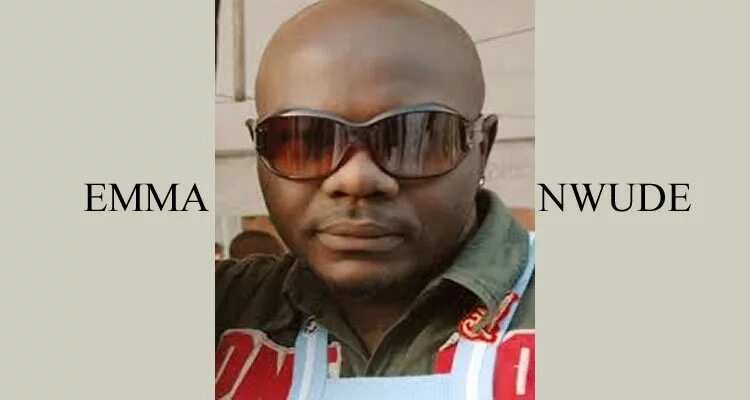 This led to intensive criminal investigations in Brazil, Britain, Nigeria, Switzerland, and the United States. The investigation, conducted while Sakaguchi was on vacation, revealed how he facilitated the fraudulent misappropriation of a sum of $242 million. When he was questioned by Margues on 11 February 1998 on this discovery, Sakaguchi merely admitted he lost between $9 million and $12 million of the bank's money by acting as a trader.
This development led to a full-scale audit of the transaction done by Sakaguchi. However, since the sale could not await the outcome of the investigations, the Simonsen and Cochrane families, the owners of Banco Noroeste, paid the $242 million bill themselves, but even that did not stop the Banco Noroeste from collapsing in 2001.
READ ALSO: My Anambra juju failed me - Evans
The audit was carried out by the bank's audit department and its external auditors, PricewaterhouseCoopers. But before the audit report was submitted, Mattos, Margues and other executive officers from its internal audit and legal departments held a meeting with Sakaguchi on 11 February 1998. At the meeting, the troubled banker admitted that he had invested Banco Noroeste's money in the construction of an airport in Nigeria although he refused to state the exact amount.
But he argued before his interviewers that the investment was profitable and would certainly deliver huge returns for the bank. He also admitted he made payments to a mee de santo, which means a voodoo priestess, apparently for spiritual assistance on the deal he entered into with Nwude and his collaborators.
The huge sum involved in the saga, as well as countless other reports of similar frauds they had done and the dirty image they gave Nigeria, eventually spurred the President Olusegun Obasanjo administration into taking decisive action to cage the conmen. At the instance of President Olusegun Obasanjo, the Economic and Financial Crimes Commission (EFCC) was created by the Nigerian National Assembly in 2002 and by February 2004, he was arrested along with his allies and charged in the Abuja High Court with 86 counts of fraudulently seeking advance fees and 15 counts of bribery related to the case. As most people would do in their position, they all pleaded not guilty.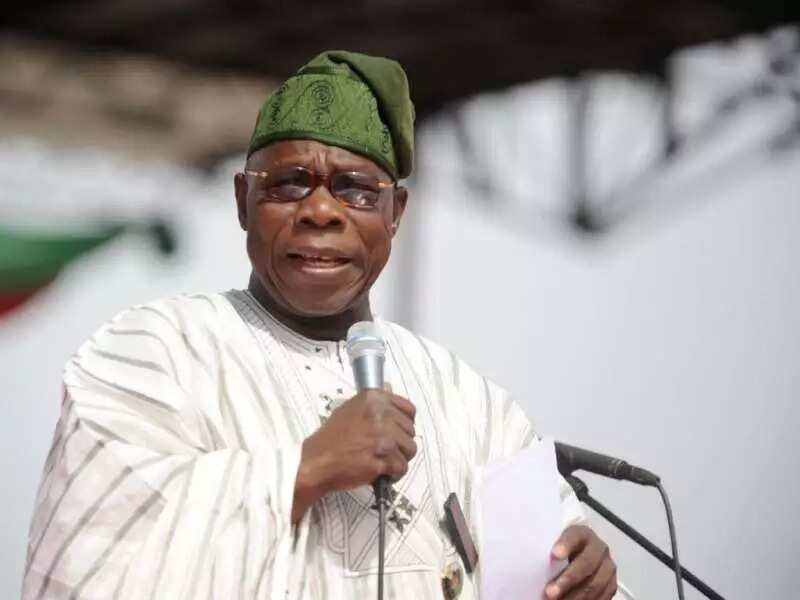 They were immediately warned off of bribing the court staff by Abuja High Court Judge Lawal Gumi, after he alleged that money was going around. The defense team assured that nothing would be done to bring scandal to the administration of justice.
By July 2004, Judge Lawal Gumi threw out the case, claiming that since the crime did not take place in Abuja, he had no jurisdiction over it, and said that the proper place for the case would be the Lagos High Court, being the location from which the acts were perpetrated.
The defendants were immediately rearrested after stepping outside the courthouse and the case was moved to Lagos. In 2005, Emmanuel attempted to bribe Nuhu Ribadu, then head of EFCC with $75,000 cash and was charged in connection with the attempted bribery in addition to the attempted kidnapping of a prosecution witness. In July 2005, one of the accomplices, Amaka Anajemba, spilled the beans and admitted to aiding the fraud. She was then sentenced to two and a half years in prison and ordered to repay $25.5 million.
PAY ATTENTION: install our latest app for Android, read best news on Nigeria's #1 news app
Eventually, Emmanuel Nwude and Nzeribe Okoli pleaded guilty after hearing the testimony of one of the prosecution witness from Sakaguchi, in hopes of getting a more lenient sentence. They were sentenced to 29 years in prison collectively, with Nwude receiving five concurrent sentences of five years, totaling 25, and Okoli receiving four. All of Nwude's assets were confiscated to be returned to the victim and a $10 million fine was imposed to be paid to the Nigerian federal government. It was the first major conviction for the EFCC, even though he was released from prison in 2006.
As soon as he was released, he made moves to recover some assets via a lawsuit, claiming that some of the assets were acquired before the offense was committed. Between 2006 and 2016, he was able to reclaim no less than $167 million and the case is still yet to be concluded.
As if that was not enough, on August 19, 2016, there was an attack in the town of Ukpo in the Dunukofia area by over 200 people, apparently due to a land dispute with the neighboring Abagana community. Four policemen were shot, and Emmanuel Okafor, a security guard at a construction site, was killed. The Anambra state police command alleged that Emmanuel Nwude was a ringleader, and arrested him on 27 count charges including murder, attempted murder and terrorist attacks. He is still in custody and the case is yet to be concluded, just like the previous one.
Watch this Legit.ng video as this Nigerian says if government wants him to steal he would steal
Source: Legit.ng