Korede Bello biography: age, height, sister, net worth, songs
Korede Bello is a famous Nigerian Afro-pop singer-songwriter, guitarist, and composer. He is popularly known for his hit single Godwin, which topped many music charts across Nigeria.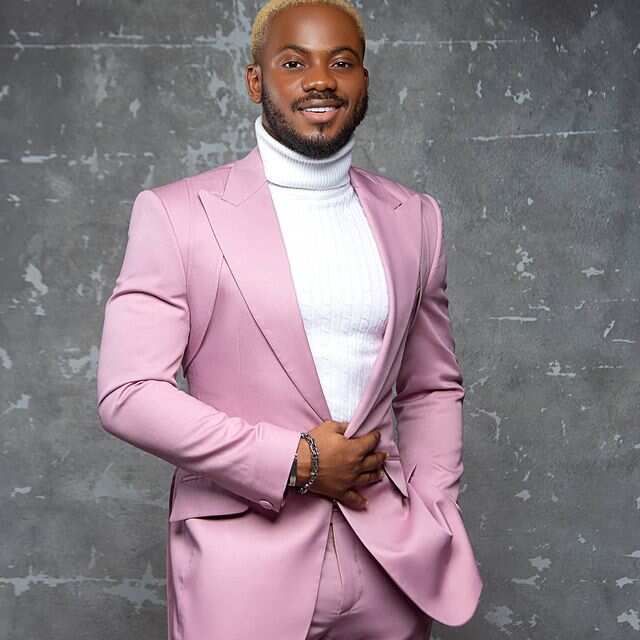 The singer has won several music awards that have made him even more famous. A look at the biography of Korede Bello will help you understand who this incredible artist is.
Profile summary
Full name: Korede Bello
Date of birth: 29th February 1996
Place of birth: Lagos State Nigeria
Age: 25 years (as of 2021)
Nationality: Nigeria
Ethnicity: Black
Height: 5 feet and 10 inches
Weight: 76 Kgs
Profession: Singer and songwriter
Net worth: $800K
Korede Bello biography
Korede Bello was born on 29th February 1996 in Lagos, Nigeria. He is the second-born child in a family of three children.
He has an older brother and a younger sister called Jasmine Bello. Jasmine followed her brother's footsteps into the music career.
Education
The artist studied Mass Communication at the Nigerian Institute of Journalism Lagos Ikeja and holds a National Diploma Certificate.
Career
Korede showed interest in music from a very young age. His father bought him a guitar, and since then, he began learning how to play various instruments.
He began performing on stage and entered his school talent competition at the age of 13.
Taking on singing and performing as a career, he perfected his music skills and and performed in various competitions.
He released his first single, Forever, which relatively received positive views. On 28th February 2014, he got signed to Mavin Records, under which he recorded popular songs like African Princess and Godwin.
Mavin Records is a famous Nigerian record label founded by record producer and recording artist Don Jazzy. The label is home to recording artists in Nigeria and has helped many artists rise to fame, Korede being one of them.
Since his debut, he has released more hits that have been loved by many. He has become one of the most popular male singers from Nigeria.
He released his first album Belloved in 2017, which was a critical and commercial success.
Korede Bello songs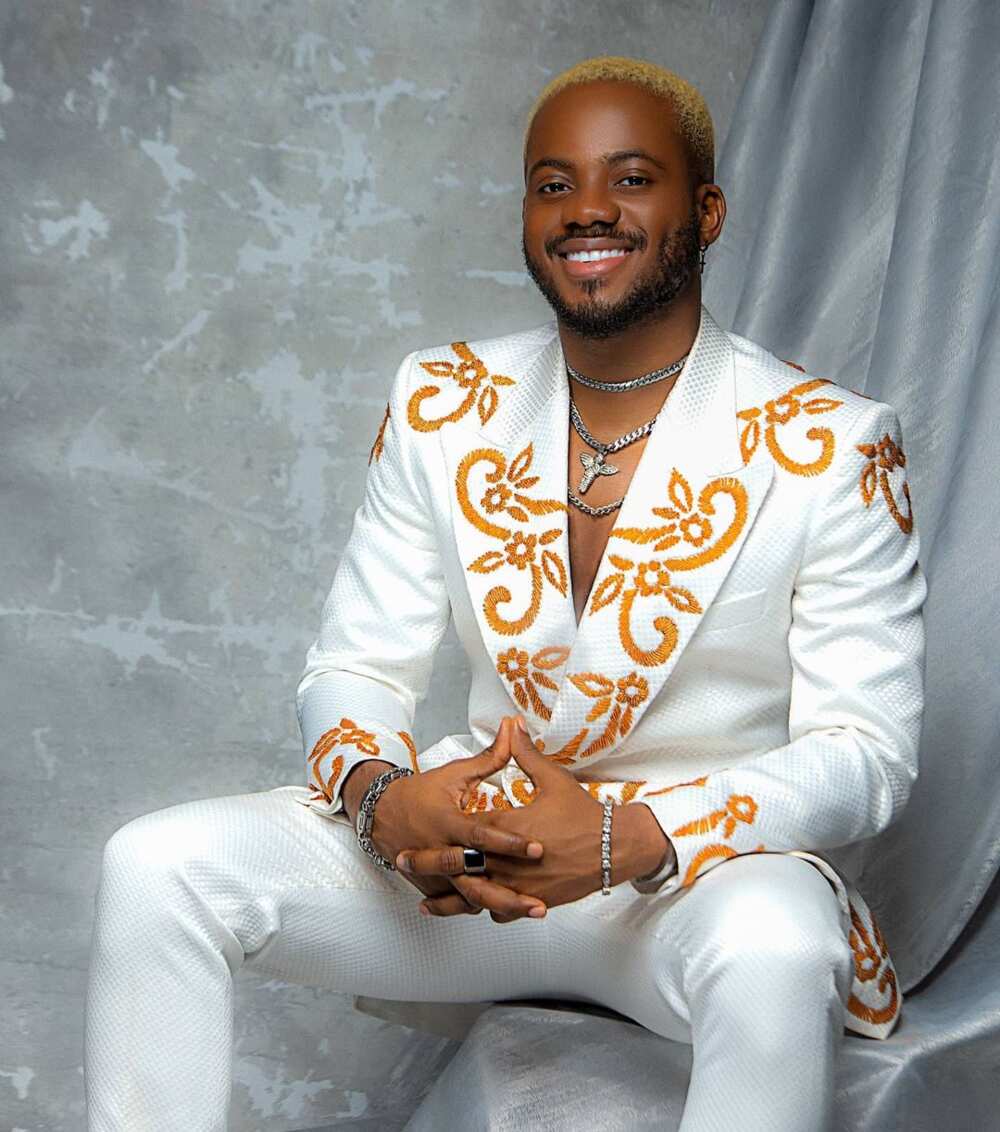 The artist has a lot of music to his credit. According to his Instagram page, one of Korede Bello latest songs, RealMan, is out, but the official music video is not yet released.
Some of his other famous hits include:
African Princess
Dorobucci
Adaobi
Cold Outside
Looku Looku
Jingle Bell
Godwin
Jantamanta
Romantic
Mungo Park
One & Only
Do Like That
Butterfly
I Love Naija
My People
Melanin Popping
Work it
So te
2geda
Champion
Bless Me
Mr. Vendor
Sun Momi (Only You)
4eva
Somebody Great
Favorite Song
Let Him Go
Oh Baybe
Repete
If You Smile
Ese Baba
Young Presido
Good Time
Korede
Melanin Popping
Work It
Sote
Stamina
Endorsements
In 2015, he signed a multi-million naira endorsement deal with Glo, making him one of the telecommunication company's best brand ambassadors.
Height
Korede is 5 feet 10 inches tall, and he weighs approximately 76kgs.
Net worth
As of the year 2021, Korede Bello net worth is estimated to be $800K.
Social media handles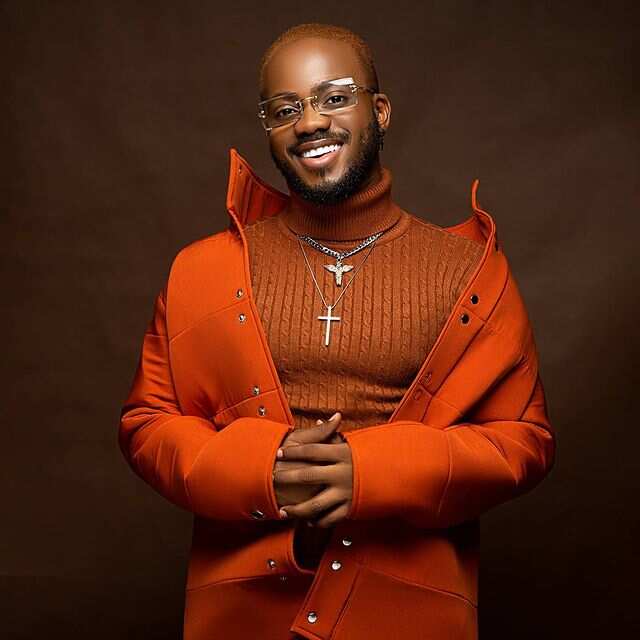 Like many established artists, Korede is available on social media and boasts of a considerable following. He has a massive following, especially on Instagram.
Usually, he tends to share more about his profession and other funny content. Below are the handles to his verified social media pages:
Frequently asked questions
He is, undeniably, among the most-searched people on Google. Often, most people tend to seek answers about his age, net worth, religion, and his current life.
Below are the answers to some of those questions.
What is the net worth of Korede Bello?
His current net worth is approximately $800K.
What is the religion of Korede Bello?
He was raised in a Christian family.
What is Korede Bello doing now?
He is currently in the music scene under the record label Mavin Records.
How old is Korede Bello now?
He is currently 25 years old as of 2021.
Is it true that Korede Bello is a police officer?
He is the first Nigerian police youth ambassador who was decorated with the honorary title of Superintendent of Police by the Inspector General of Police, Ibrahim Idris, in 2015.
Where is Korede Bello from?
He is from Lagos, Nigeria.
Korede Bello is a role model to young people who are dreaming of achieving great in life. He is a very hard-working artist who is bound to rise to greater heights in years to come.
READ ALSO: Nikocado Avocado biography: age, husband, weight gain, career
Nicholas Perry, who is popularly known as Nikocado Avocado, is a famous YouTube star who runs a Mukbang channel.
As reported by Legit.ng, Niko has five YouTube channels, which are all successful with millions of views and subscribers. His fans' support has helped him achieve his long-term career goals. Learn more about this vlogger below.
Source: Legit.ng