Mad woman puts to bed in Asaba (photos)
- A mad woman recently gave birth to a healthy baby in Asaba
- After she delivered the baby safely, she was taken to a hospital where she is recuperating, the baby is doing well
Weeks after a baby was born by a dumpster, a mad woman has delivered a baby girl in Asaba, Delta state. Facebook user Christian Onwugbolu posted the first photos of the woman and her baby on Friday, June 2.
The woman is usually seen in front of the federal medical centre in Asaba where she goes round the area scavenging for food.
An eye witness who knows the mad lady very well, said she is always seen in front of the federal medical centre in Asaba where she goes round the area scavenging for food.
READ ALSO: Drama as landlord drags lady to court, throws her property out of the house (photos, video)
According to an eye witness, who confessed to have known her in front of the FMC, when she became pregnant, "We were arguing whether it was pregnancy or just that she is fat, but looking at her face, we discovered it was pregnancy. Now the big question who impregnated a mad girl?"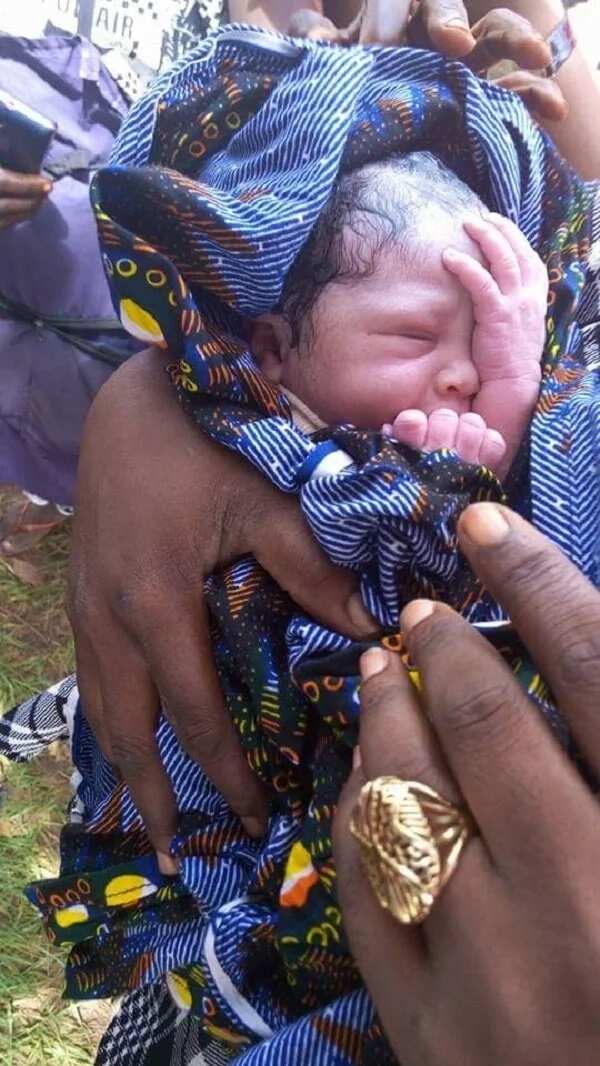 She told Legit.ng that the woman went into labour in front of the JAMB office in Asaba and while the labour pain was telling much on her that people who saw her rushed her to the FMC and there she was delivered of a baby.
READ ALSO: Check out the sizzling HOT photos of Honeyberry, the Nigerian lady that has set Instagram on fire
"I don't know the gender; whether boy or girl but I know the girl very well. She used to stay in front of my office every time along Anwai road, opposite FMC first gate. She was there when we discovered she was pregnant. I don't know when she left for Okpanam road."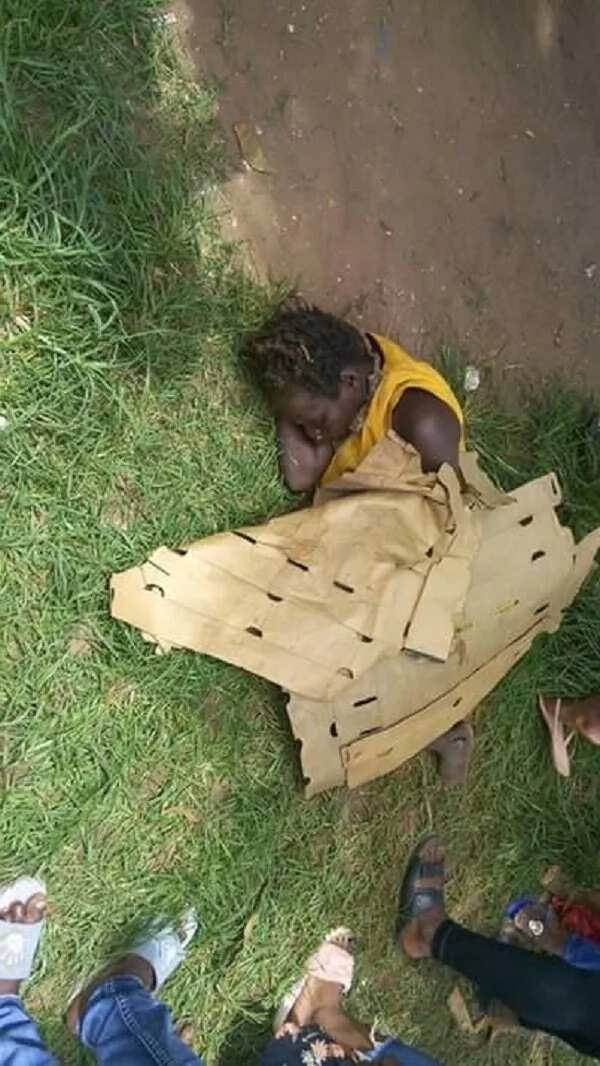 "I can't tell where the lady should be by now. We saw the baby, how they were trying to carry her. She used pieces of carton to cover herself by the road side. She was so weak. A jeep that was passing by saw her and picked her inside."
"She was having labour pain and people discovered that this lady wanted to give birth. And people surrounded her. They needed to remove the placenta. That was why they took her to FMC."
According to her, there was no stress in the delivery of the baby. She said: "I understand that mad people do not contract diseases like other people do. They don't get old easily, who is keeping them?"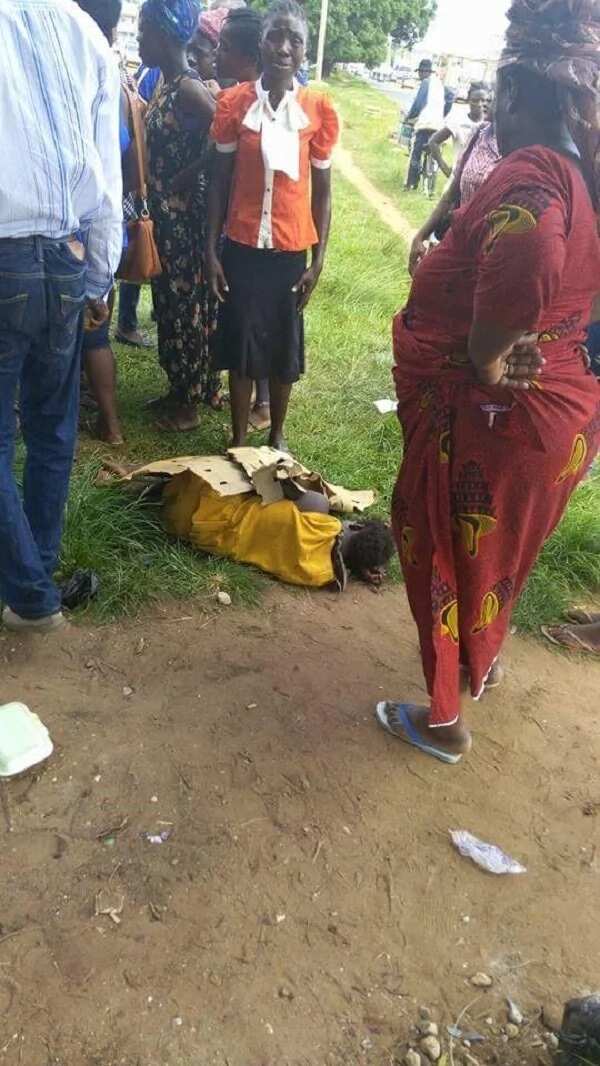 "Even the mad woman I knew since I was in kindergarten back then at stadium, as at last year when I saw her last I couldn't notice much difference in her appearance. God is working. The bay is very healthy. Miracle God. I heard she had no stress in delivery."
Confirming the reports, public relations officer of the FMC, Nnamdi Ogbogo, told Legit.ng that the mad lady has not been discharged from the FMC. He said she is still in the hospital, but added that access would not be given for journalists to see her.
He, however, said the hospital is taking care of her with the aim of stabilizing her health before she would be allowed to go.
PAY ATTENTION! Never miss a single gist! Download Legit.ng news app for android
Ogbogo said: "We are taking care of her ailment. We want to stabilize her. She is being taking care of by the mental health department. The child is healthy, a baby girl. The lady is a middle age woman from what I saw." (edited).
Watch the video below of Nigerian men telling Legit.ng what they would do if your child isn't really yours:
Source: Legit.ng