Pros and cons of using palm kernel oil
Known in Nigeria as Adin Dudu, palm kernel oil is a tropical oil extracted from the kernel of a palm tree. A lot of people use it every day without even knowing much about it! This article will explore some of palm kernel oil benefits and dangers, as well as its uses.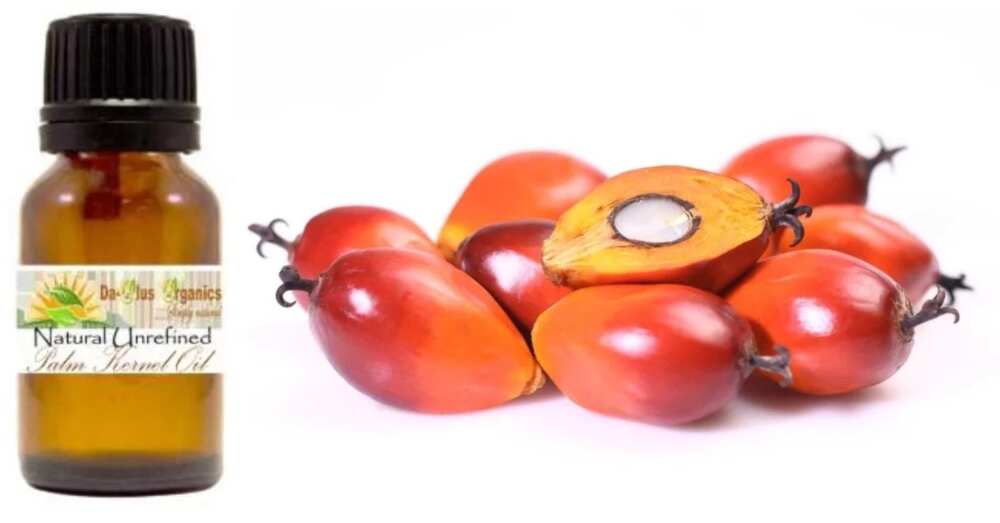 Uses of palm kernel oil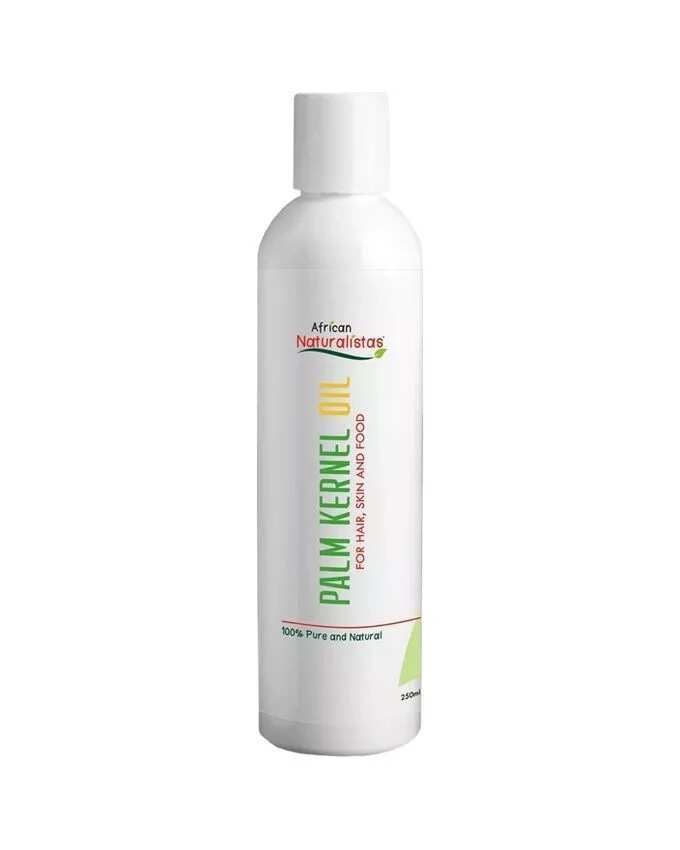 ✻ Industry. Palm kernel oil is often used in all sorts of household items. It might surprise you, but you can find it in candles, washing powder, rubber, inks for printing and even medicine!
✻ Fuels. If a person's house is in the rural area and is not connected to electricity, it is possible to use palm kernel oil to fuel lamps. It can also fuel diesel engines, as it is an important ingredient in biodiesel.
✻ Food. People often use this sweet-smelling oil in baking. It gives the bread and cakes that unforgettable aroma. One can also use it as a substitute for vegetable or olive oil.
✻ Weaponry. It might surprise you, but palm kernel oil was used in World War II as a weapon! It contains the palmitic acid, which is used to make napalm. Fun fact: the term 'napalm' is the name of the two key ingredients put together (naphthenic and palmitic acids).
✻ Cosmetics. Palm kernel oil is famous for its uses in the beauty industry. It is used to make all sorts of hair products, creams for the skin and soaps. Let's look more closely at the benefits of palm kernel oil for hair and skin.
Benefits of palm kernel oil for hair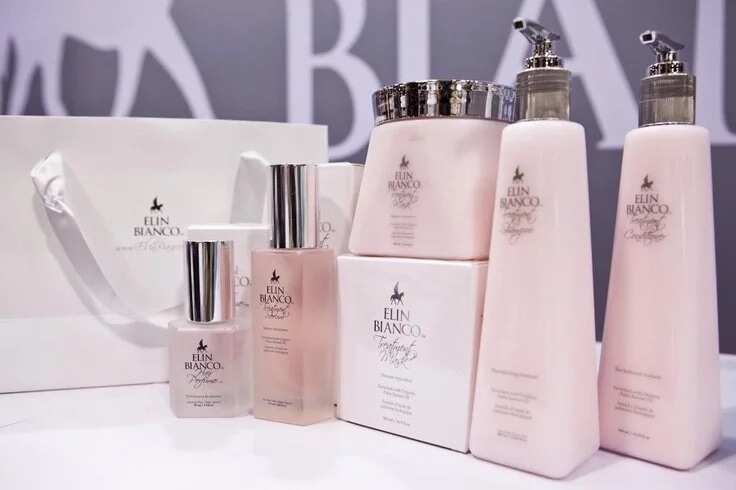 READ ALSO: Tiwa Savage natural hair care tips
The benefits of using palm kernel oil for hair treatment are too good to be true! Here are some examples:
✿ If your hair is thin and brittle, try using palm kernel oil. It has shown great results in aiding hair growth. The oil makes the hair thicker and stronger and prevents excessive hair removal.
✿ Palm kernel oil is also great as a conditioner. It makes your hair shiny and soft while also adding volume to it, making your hair look lush and beautiful.
✿ When it is used in hot oil treatment, it provides the needed nourishment for your hair and soothes your scalp. Additionally, palm kernel oil is great for fighting dandruff problem.
Benefits of palm kernel oil on the skin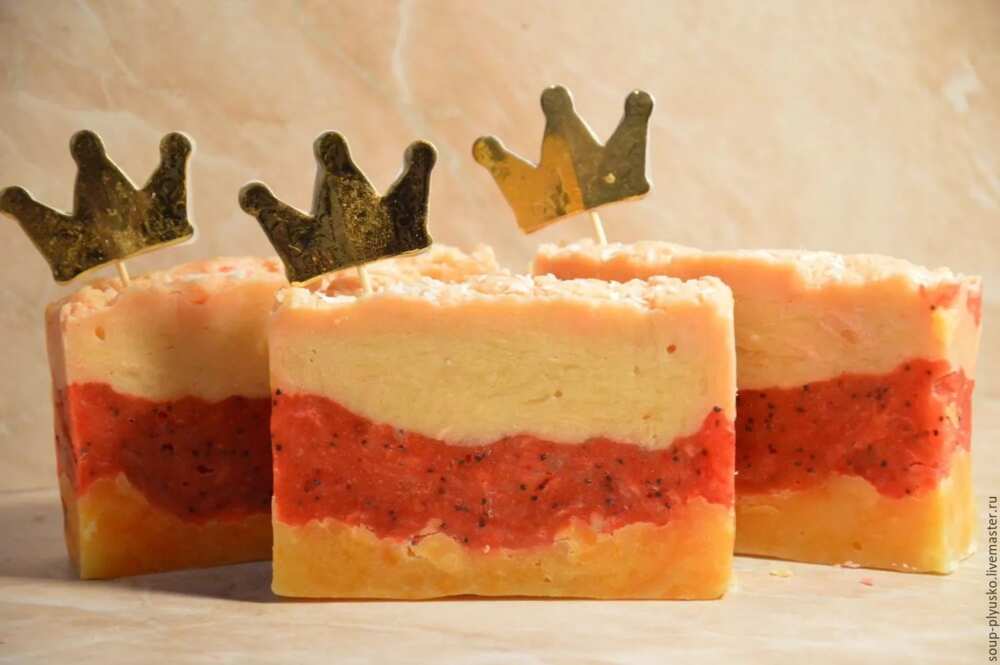 We could wax poetic about palm kernel oil's benefits for hours, as there are just so many to choose from! But we have chosen the best ones for you.
❀ Let's get the most important one out of the way. Palm kernel oil is great for lightening the skin. But maybe not in the way you think it is. It contains vitamins A and E that are great for lightening skin discoloration, dark spots and acne scars.
❀ A lot of creams, especially sunscreens, contain palm kernel oil. It contains powerful antioxidants that protect you from the damaging UV rays, as well as bad weather.
❀ If your skin is extra dry, but other creams just make it look greasy, try palm kernel oil. The Vitamin E will revive your skin and make you look more radiant than ever! It is also a great help in the fight against damaged cuticles.
❀ The antioxidants contained in this oil protect the cells in your body against oxidizing. In simpler terms, palm kernel oil will help you reduce the intensity of your wrinkles and laugh lines, restoring your skin's elasticity.
Palm kernel oil side effects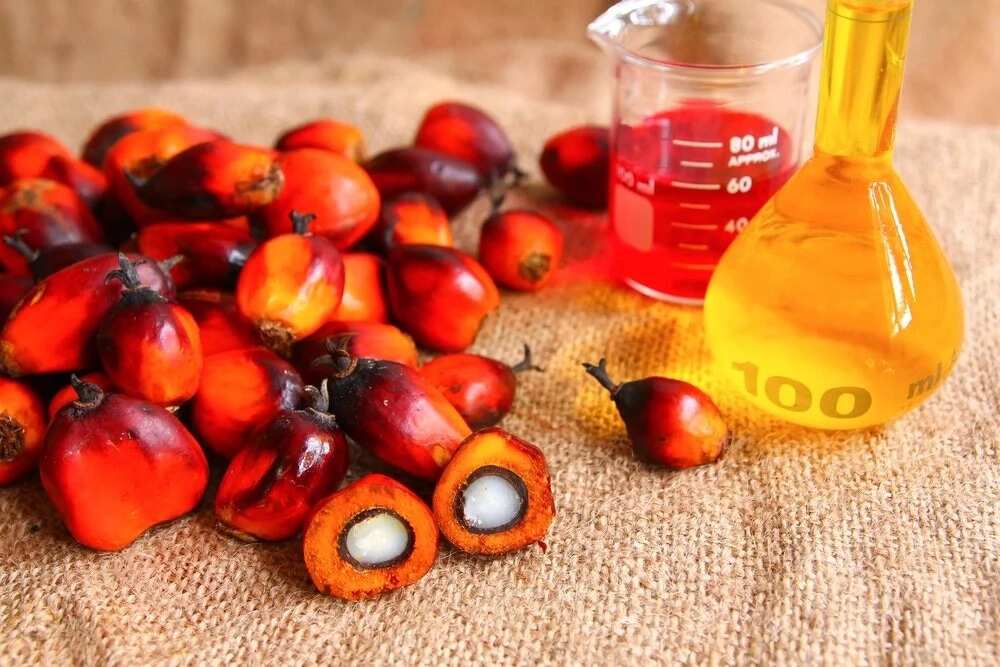 If you have already braced yourself for a very long list of cons after that very long list of pros, you can relax. Palm kernel oil barely has any side effects and they all have to do with its edible form.
⚠ Unlike its close relative, palm oil, palm kernel oil is full of saturated fats. Regular consumption might affect your cholesterol levels negatively. It might also increase your risk of heart diseases.
⚠ Doctors argue that palm kernel oil is rather difficult to digest in its refined form. The process of refinement takes away all that is good about this oil and makes it rather difficult to digest.
⚠ Some Nigerian scientists also claim that palm kernel oil might cause toxicity in internal organs in its oxidized state. So consume foods with palm kernel oil with caution!
We hope that this article has helped you to make up your mind about palm kernel oil and learn something new about the world around you!
READ ALSO: Benefits of honey on skin and hair
Source: Legit.ng