Prophet claims to be God's adviser, says he knows when the world will end
Legit.ng gathered that a man identified as Prophet Talent Madungwe, has laid claims to being God's adviser and knowing when the world will come to an end.
Of all the stories by people who claim to have had personal encounters with God, this one takes the cake, as he not only claims to know God's 'roster' as his 'adviser', he also knows when and where to have his 'meetings'.
Controversial Zimbabwean prophet, Prophet Talent Madungwe, who claimed to have met God about 20 times, said he's God's adviser and also knows when God will be ending the world.
31-year-old Prophet Madungwe also claimed that God check's people's righteousness on a monthly basis, and ranks them according to countries.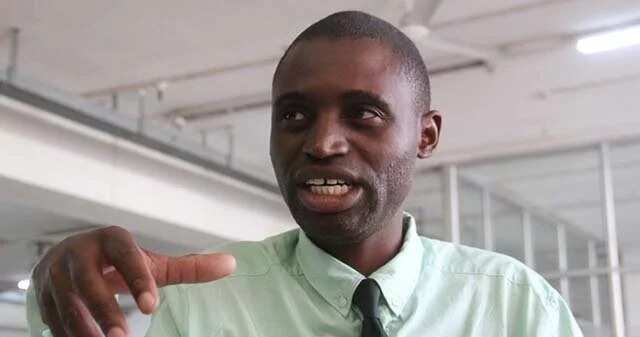 READ ALSO: EXCLUSIVE: Young lady calls out Nigerian pastor who allegedly has 58 wives
According to H-Metro, Madungwe said he's the 4th person after the Holy Trinity (God, Jesus Christ and the Holy Spirit), he said even the angels in the Bible are ranked beneath him.
He claimed he met God on April 30, 2017, and that he couldn't take pictures for proof. He said:
"You can't have pictures of God, the cameras will not function. He came to me in physical form on April 30. Only 60 people were righteous in the month of April and among those only a few of the popular prophets were among the list. I cannot reveal the names.
I came fourth because I performed better than the others. Performance is judged monthly. In April I saw God and he ordained me to be his advisor, told me when the world will come to an end."
PAY ATTENTION: Get latest gossip stories on our app NOW
God told me that if all people repent, the world will come to an end in 300 years but if it is not the case then it will be 100 years.
As I have said, I'm God's advisor and I will have a meeting with Him and tell him if people are repenting. This will be in five years."
When asked to describe what Heaven looks like since he's been there before, he likened it to an American city. He said:
"Earth is the photocopy of heaven. The only difference is that heaven is built in gold. Heaven is like New York City only that it is built in gold."
Meanwhile, see Biafran supporter who claims to be God:
Source: Legit.ng