Osinbajo cannot replace Buhari in 2019 - Northern elders
- Ango Abdullahi has insisted that the north would not allow a repeat of what transpired in the PDP between Goodluck Jonathan and the region
- Abdullahi, spokesperson of NEF, says Osinbajo should be allowed to run Buhari's first term till 2019
- He also wants the northern replacement to be allowed to contest on the platform of the All Progressives Congress
In the event that President Muhammau Buhari's failing health prevents him from seeking re-election in 2019, elders from the north insist that the region must retain the presidency.
Speaking through Professor Ango Abdullahi, its mouthpiece, the Northern Elders' Forum (NEF) says the region must be allowed to field a presidential candidate through the All Progressives Congress (APC) in 2019.
The New Telegraph quoted Abdullahi as saying that in such a situation, Acting President Yemi Osinbajo should be allowed to complete the term of office till 2019 as stipulated by the constitution.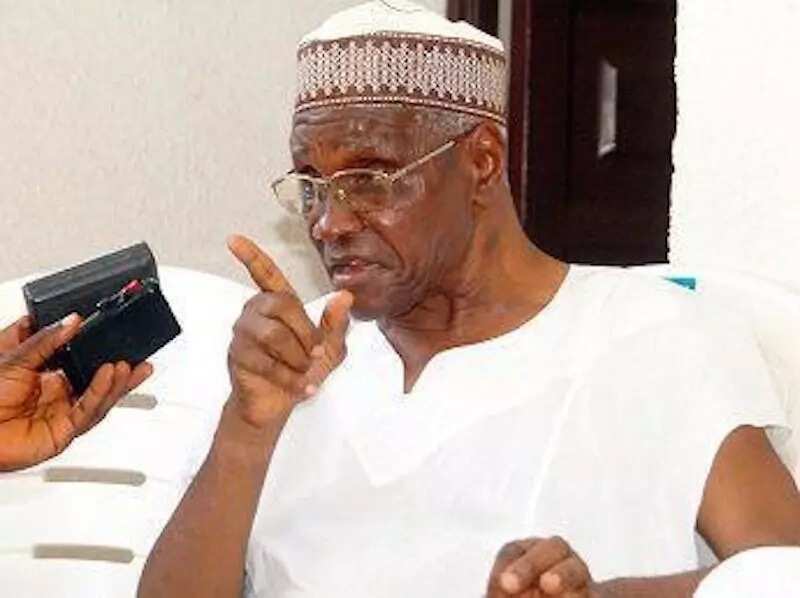 This means that Osinbajo may not be allowed by the north to seek election as president unlike what happened in the days of late Umar Yar'Adua and Goodluck Jonathan.
READ ALSO: Blood bath in Ijebu Ode as Imam, wife, 4 children assassinated
Abdullahi recalled how the Peoples Democratic Party (PDP) reneged on its power sharing provision following the death of Yar'Adua in 2010 by allowing Jonathan to run for the presidency in 2011 rather than a northerner.
"The constitutional provision says that in the event that the president dies in office or becomes incapacitated for one reason or the other and cannot perform the duties of his office, he will be succeeded by the Vice president.
"But no one is in a position to know at what point he is going to recover fully and come back to office, or whether the unexpected could happen.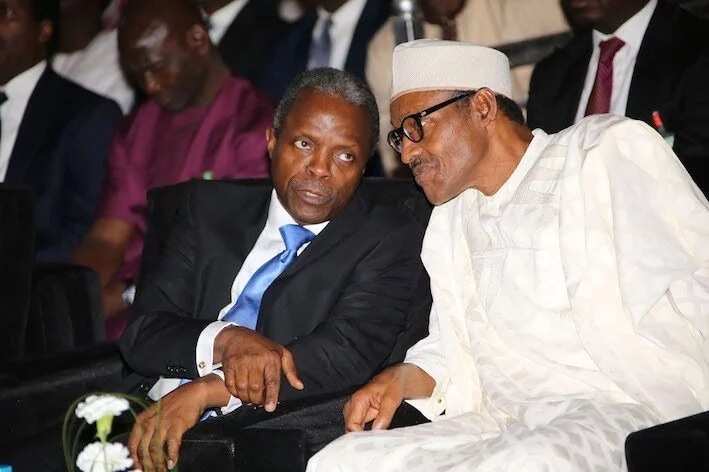 "If the worst case scenario happens, and Buhari is not back on seat, the constitution is very clear that the vice president takes over.
READ ALSO: "I will dump the PDP if Sheriff becomes chairman" Fayose
"And what we then expect is that he will take that tenure to its logical end and from there, the politics of power sharing will take precedence over anything else.
"When the unexpected happens, in 2019 we will be back to our position that the north should be treated equitably and fairly.
"And we expect that another northern candidate will emerge as presidential candidate on the platform of APC," he said.
Meanwhile, Professor Yemi Osinbajo is reportedly doing his best in the absence of Buhari. He recently ordered that the Social Intervention Programmes (SIPs) of the federal government be expanded to enable more Nigerians to benefit.
Osinbajo gave the order after receiving the SIP update report, a statement by the Vice Presidential Spokesman, Laolu Akande, said on Tuesday.
Watch a Femi Fani-Kayode, a supporter of Goodluck Jonathan, reveals what he says Buhari told him. The video below is brought to you by Legit.ng.
Source: Legit.ng