Nigeria is one of the most religious countries in the world and it also has the highest number of churches. Did you know which is the first church in Nigeria? Continue reading to find out more.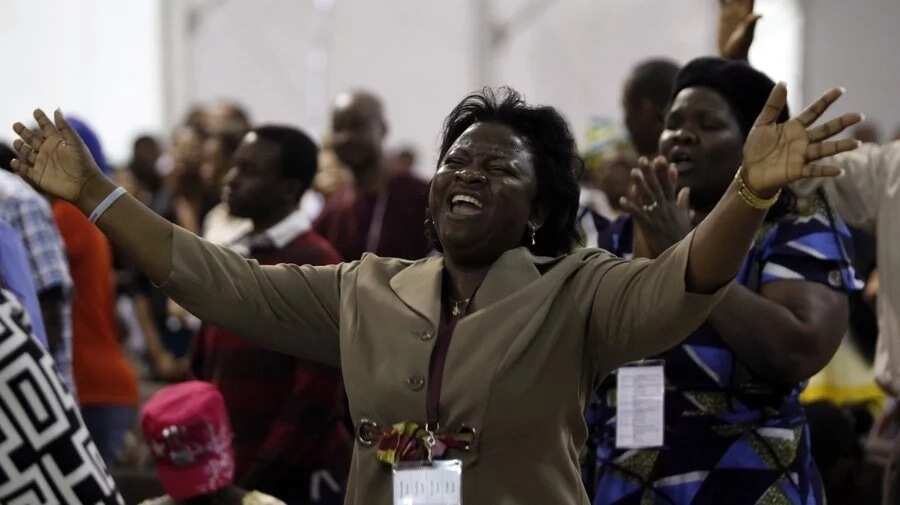 Even though historians claims that Christianity was brought to Nigeria in the sixteenth century by Portuguese missionaries, no definitive church was established before they departed. The Christianity that has spread all over Nigeria today came through the mission of the Church of England in 1842. The mission was established in Badagry by Henry Townsend but there was never a church building until a few years later. The first church in Nigeria was completed in 1898. The Cathedral Church of St. Peter which is the first church in Nigeria, is located in Ake, Abeokuta, Ogun State. It was built by Reverend Andre Desalu Wilhelm. The church was built to serve as the meeting place for all the missionaries.
READ ALSO: Bishop Oyedepo shares throwback picture of church he started with 36 years ago (photo).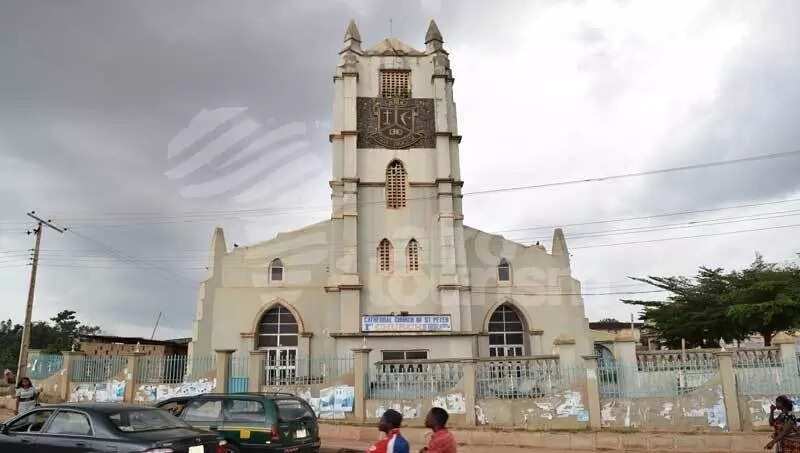 Although a lot has changed since then, the old and original structure is still preserved within the church premises. A newer and bigger auditorium has been built where worship sessions are noe being held. A hall named after Reverend Henry Townsend, the first missionary to Nigeria, is also located within the church premises. It is interesting that Reverend Henry Townsend also published the first newspaper titled Iwe Irohin.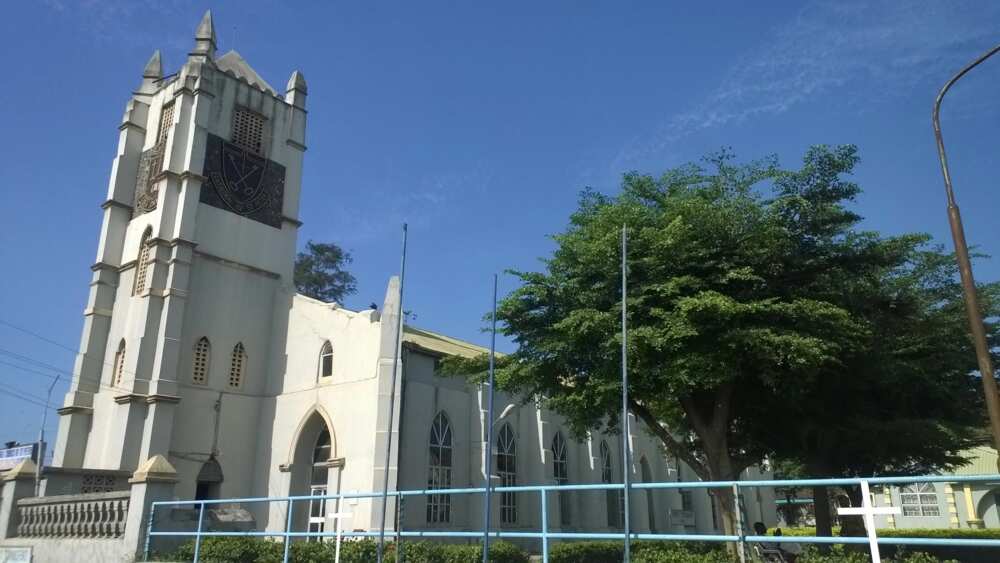 In 2015, the church was awarded a certificate of honour and difference as the first and oldest church in Nigeria by T.I.N Magazine. See picture below.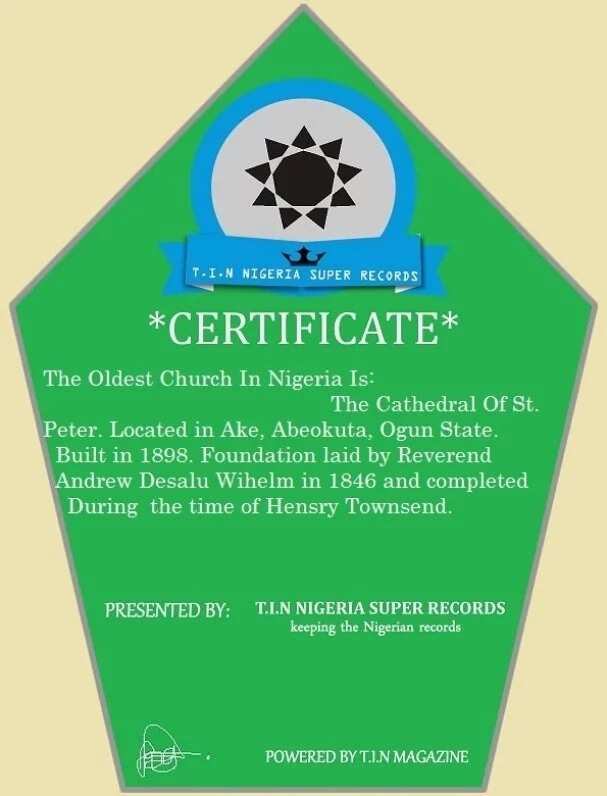 READ ALSO: I came to Lagos a sinner - Pastor Enoch Adeboye
Source: Legit.ng