Iro and blouse lace style: how to wear it in a right way?
The traditional styles are back in trend again. It is very common for modern fashion to use them as inspiration for new creations. Modern designers love to experiment, and that's why iro and blouse, also know as buba, are extremely popular. There can be various styles and looks! But with this wide variety, how can you be sure on how to wear this traditional clothing in a right way? Continue reading to learn more.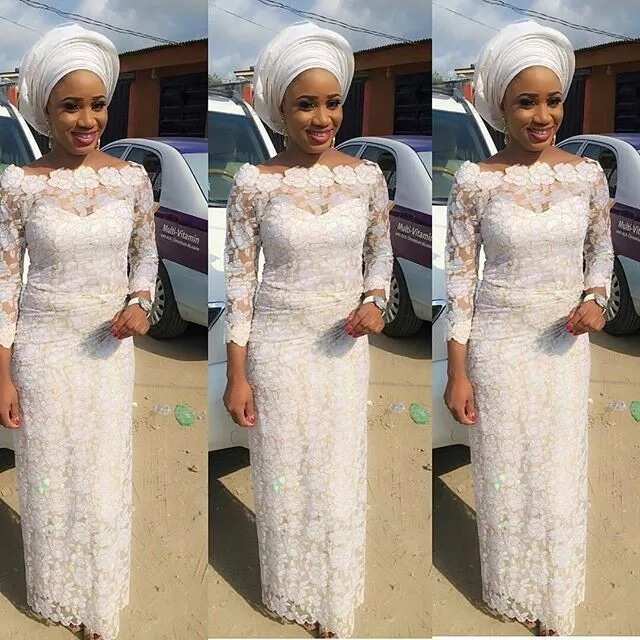 Iro and blouse lace styles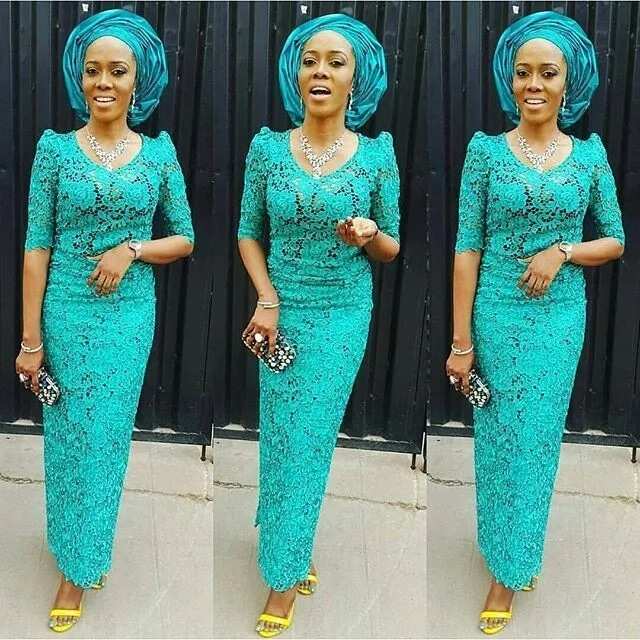 READ ALSO: Peplum gown styles: How to look fabulous at a wedding?
Iro and blouse, also know as buba, is an essential part of any Nigerian woman's wardrobe. Today they are very stylish but still hold on to its traditional beauty. They used to be only in Ankara patterns, but modern iro and blouse are more interesting than before.
Iro and blouse can come in different styles:
1. Delicate lace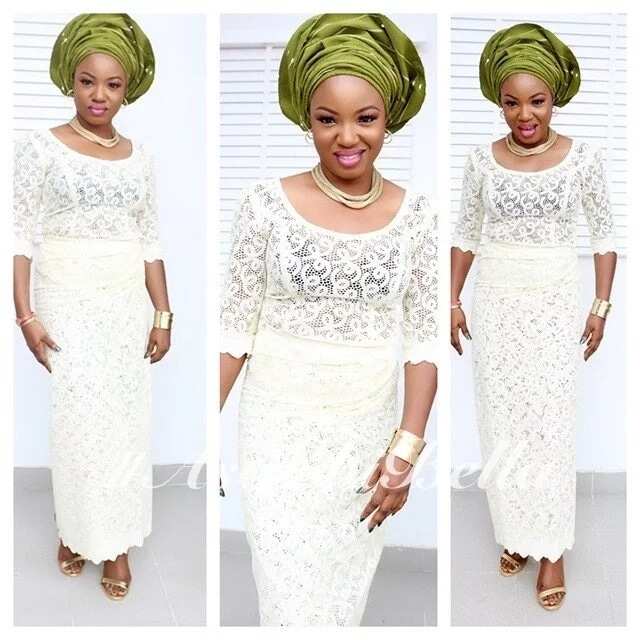 2. Traditional Ankara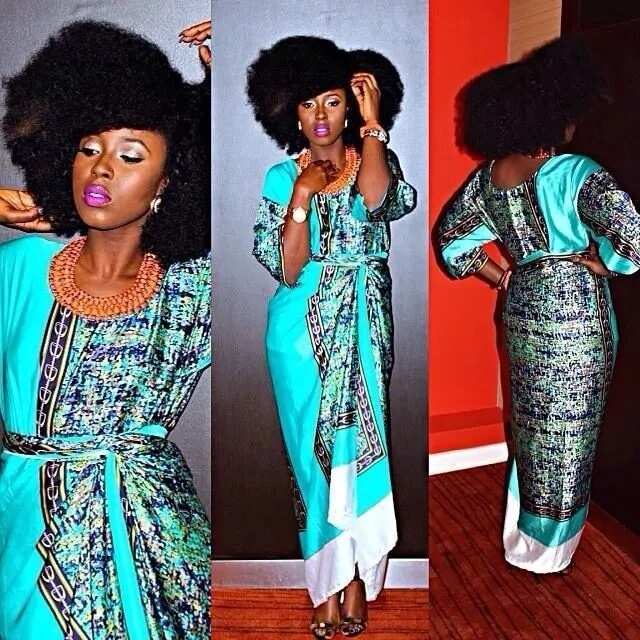 3. Rich Chiffon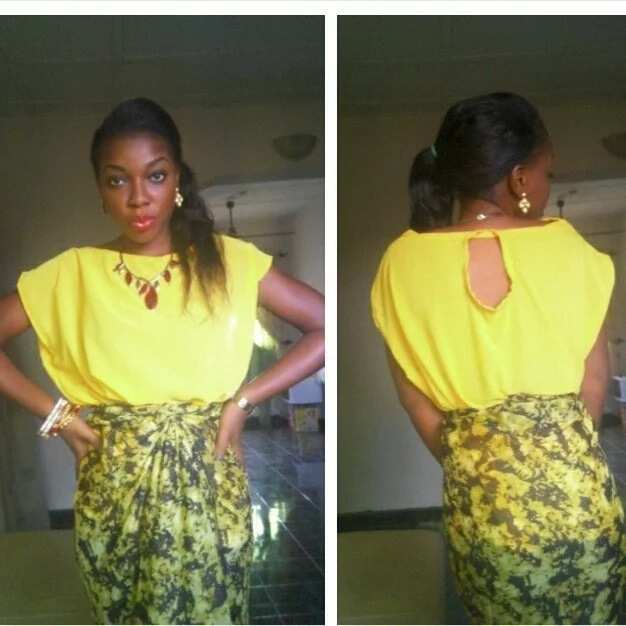 4. Beautiful Silk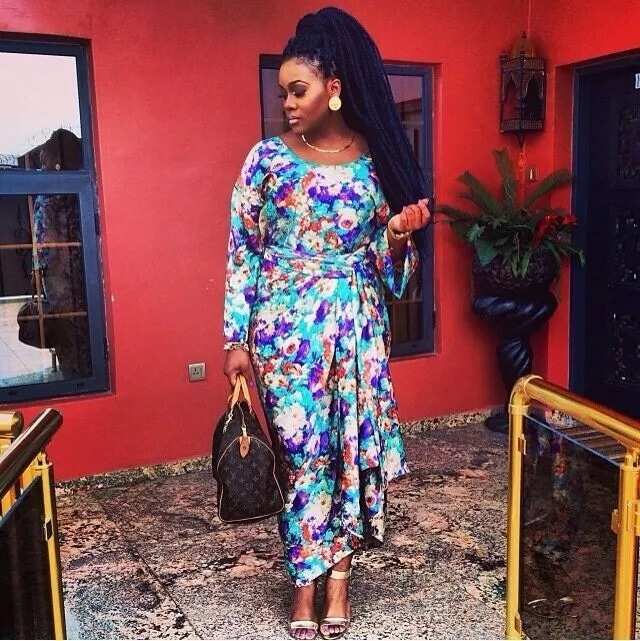 5. Unique Aso ebi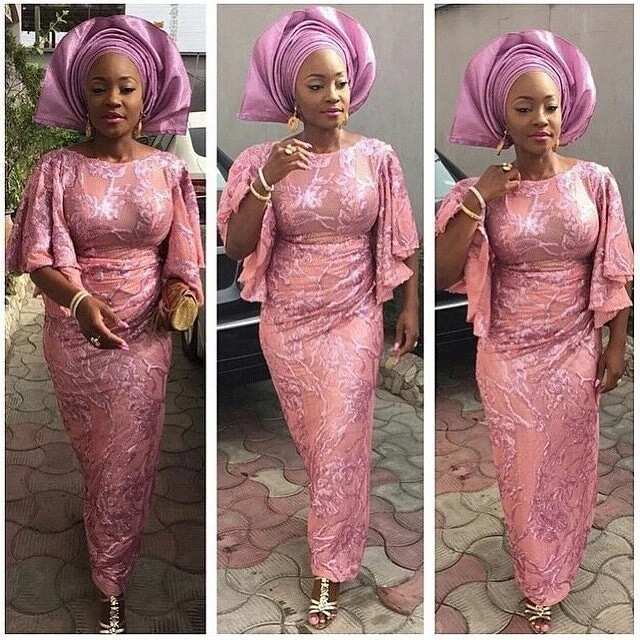 Nigerian Lace Styles in iro and blouse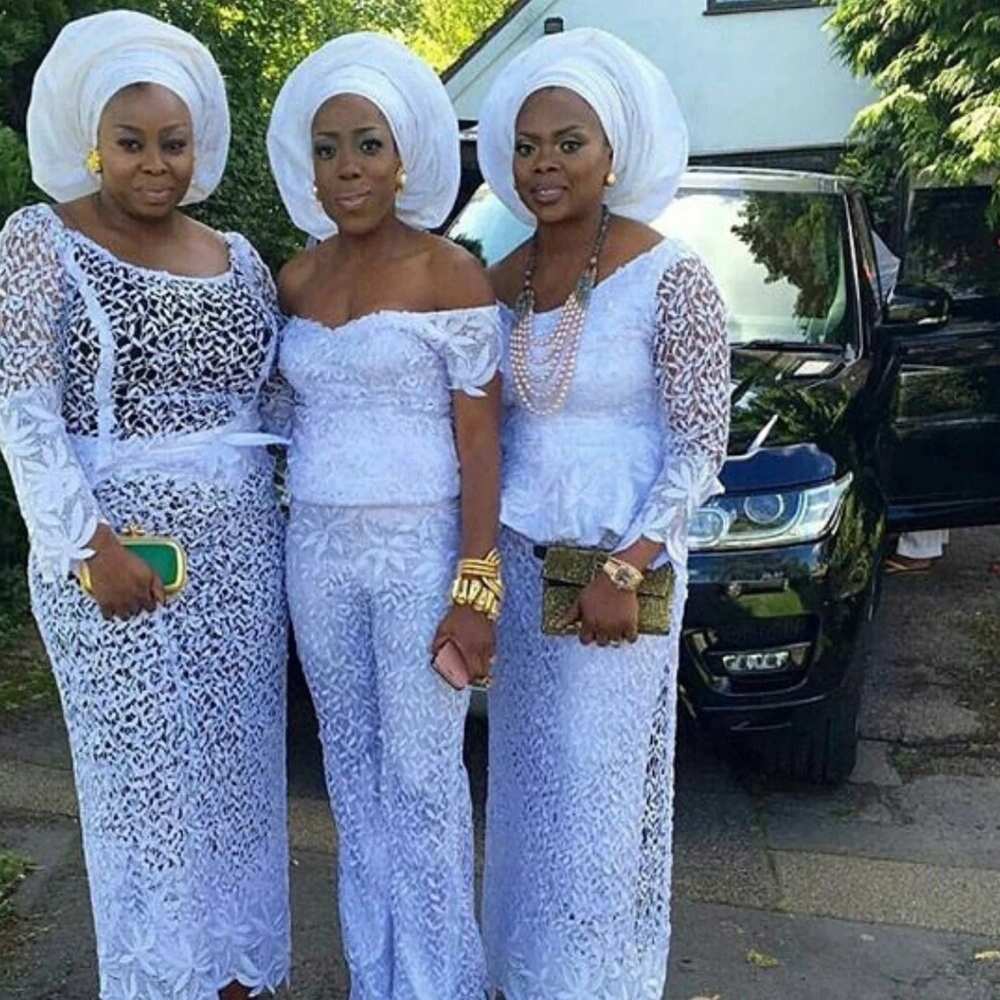 Why is lace so popular among ladies? It gained its popularity because it is very light and delicate. The colors, the patterns, and everything else are all charming. The iro and blouse lace looks very elegant.
There can be different ornaments weaved into it. They can be large, with lovely floral patterns, so you will immediately recognize the lace. They can also be small, so you won't know that it's lace until you take a closer look.
Lace iro and blouse usually come in many different patterns and colors so you can be creative with your looks.
Latest iro and blouse lace styles
With these latest iro and blouse lace styles, you will be the most stylish lady at any party or event you are planning to attend. Get inspired and create your own look!
1. Combine different materials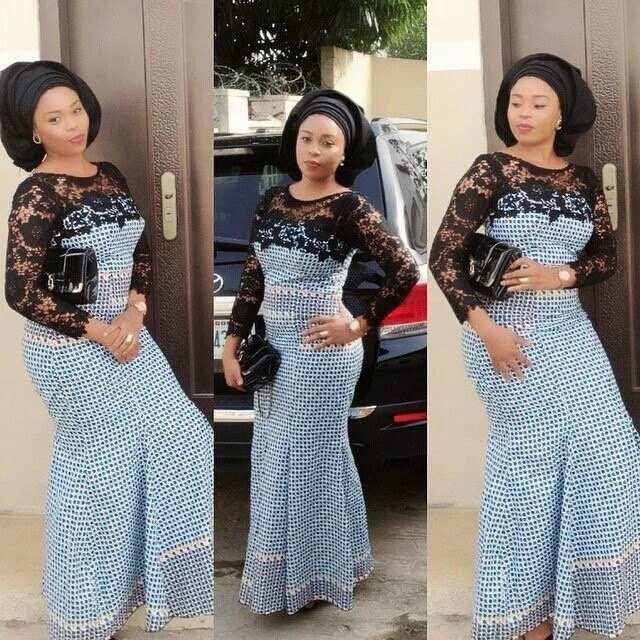 2. Use bright colors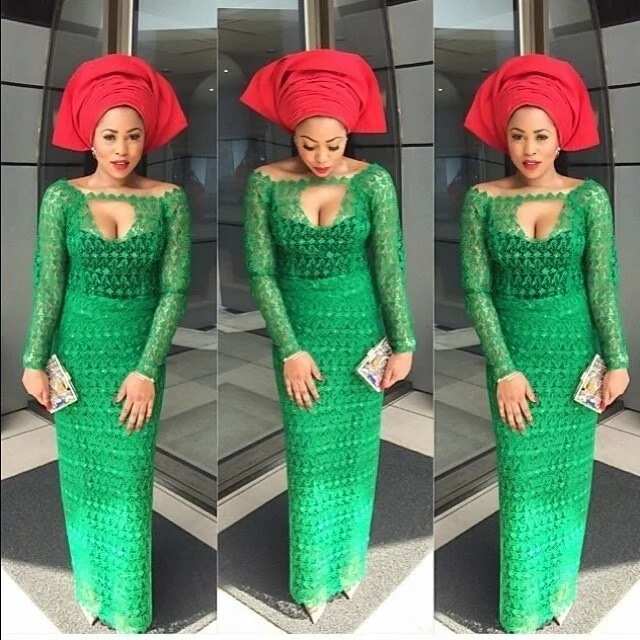 3. Use nice jewelry to finish your look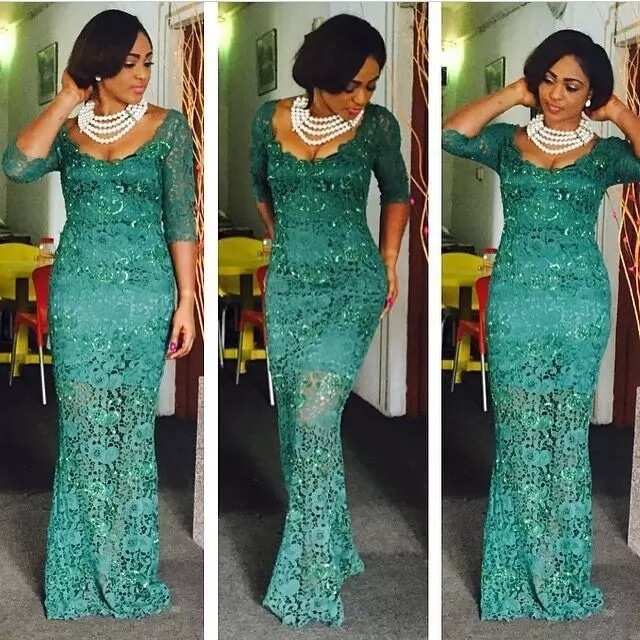 4. Aquamarine is back in trend!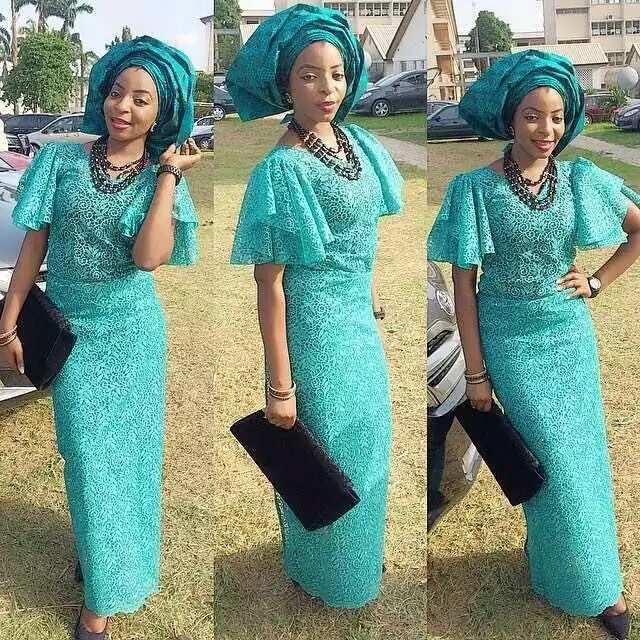 5. Say "yes!" to purple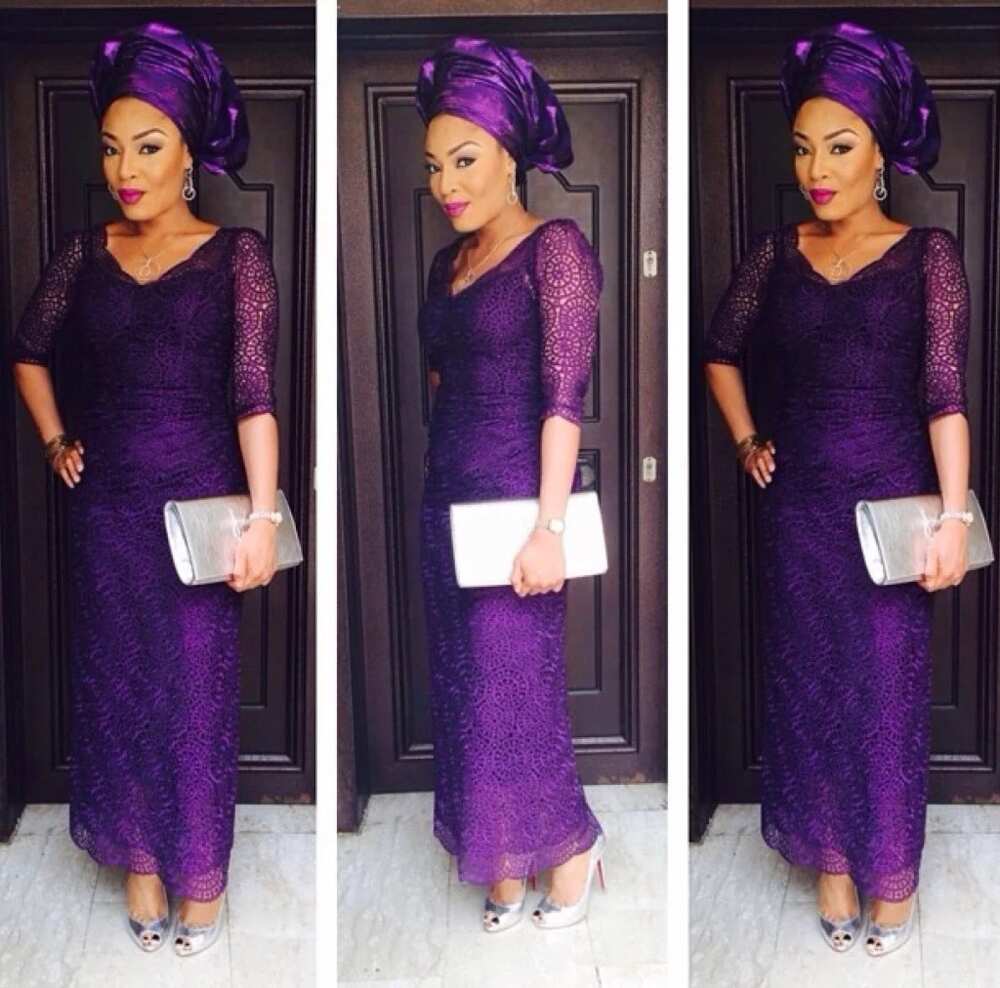 Try on any of these styles or create a new look. Be creative and you will look gorgeous at any event!
Source: Legit.ng