Kokunfoundation comes to the aid of girl suffering from hydrocephalus
- Kokunfoundation has picked up the case of a little girl suffering from hydrocephalus
- The man behind the NGO has taken to his social media page to share the picture of this child and asked Nigerians to pray for her
A young child suffering from hydrocephalus has come in contact with Kokunfoundation, an NGO that is concerned with changing lives and making positive impacts in the lives of people it comes across.
Legit.ng stumbled on the picture of the child as shared by Kokunfoundation. Hydrocephalus is a medical condition in which there is an abnormal accumulation of cerebrospinal fluid within the brain.
READ ALSO: Reno Omokri schools Joe Igbokwe, shares photo of man with Ojukwu's face as tattoo
As a result of this, there is an increased pressure within the skull. In babies, there is a rapid increase in the size of the head. This condition could be as a result of birth defects as it could also occur at a later stage in life.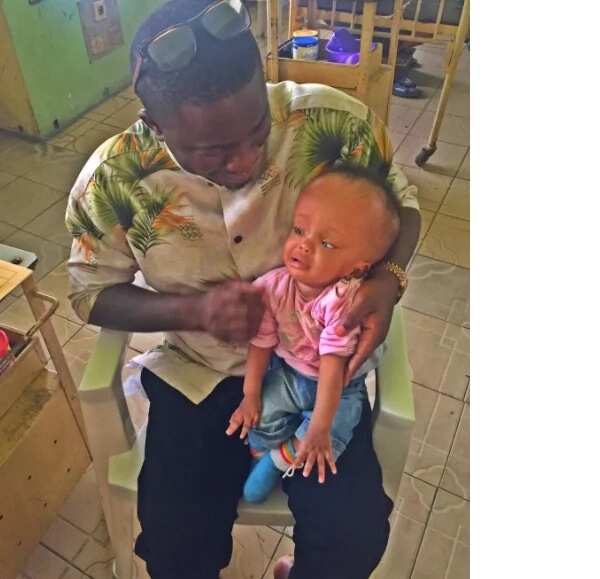 READ ALSO: NYSC member meets his wife, buys his first car while serving
Please pray along with this child as she seeks medical attention. It should be noted that the young man in the video below was also picked up and helped by Kokunfoundation after the Legit.ng video of him saying Nigerian leaders should be given a mass burial went viral:
Source: Legit.ng