First lady of Anambra provides ultramodern toilet for her village (photos)
- Wife to the governor of Anambra state has reached out to the people of her village
- The First Lady built an ultramodern toilet for her people
- Ebere Obiano has been in the office for three years before making this donation
The First Lady of Anambra state, Ebere Obiano, has built an ultramodern toilet for the people of Ogbunike, her village. This development was made known by Nze Ugo-Akpe Onwuka Crb, a Facebook user who took to his social media page to talk about the donation.
The First Lady who has been occupying that position of office for three years just remembered her village by giving them an ultramodern toilet. Her donation made impact as the Crb took his time to express himself concerning the ultramodern toilet.
Crb said it the governor's wife understands the importance of sanitation and has made effort in ensuring that they live well by giving them the toilet after being in the office for that long.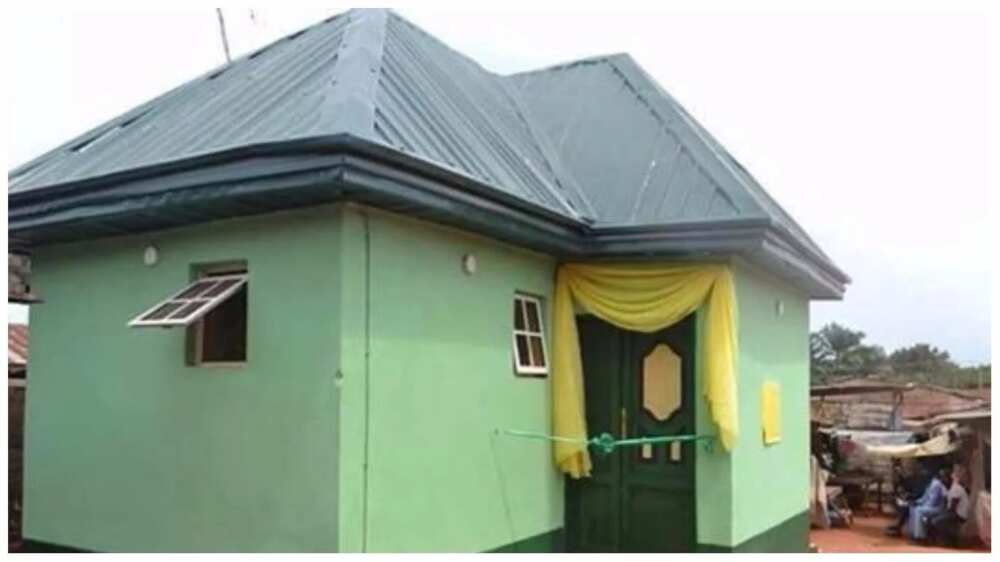 READ ALSO: Man with beard shaves it off because people thought he was a terrorist
He also noted the 'flamboyant' lifestyle that their in-law, the governor exhibits while in office and found it weird that they would go so loud in the commissioning of the toilet.
The picture of the ultramodern toilet was taken by Ofodile Chukwudi, another indigene of the village.
READ ALSO: Nigerian woman delivers her first child at age 63
The Ogbunike born guy said he was sure the 'project' would leave a big hole in the state purse after all. He concluded by saying Anambra deserves better. Crb's post generated a whole lot of comment as people aired their opinions about it.
Watch the Legit.ng video below to catch up with Nnamdi Kanu who was recently granted bail:
Source: Legit.ng