Check out the amazing photos of this 70-year-old man and his 7 sons
- The photoshoot done by the family of a 70-year-old man with his seven sons have broken the internet
- The 70-year-old man posed with his seven sons and their adorable wives in these photos
Life can only keep getting better when one has the kind of grace the 70-year-old man in this post has. The family simply identified as the Adeleyes had a beautiful reunion where the 70-year-old man posed with his seven sons and their adorable wives.
It is really inspiring seeing a family as large as theirs bonding with love and doing beautiful things that would add value to other people's families.
Seeing how adorable each one of them looked in these photos would make any other family want to recreate this moment and tell their own success stories in unique ways.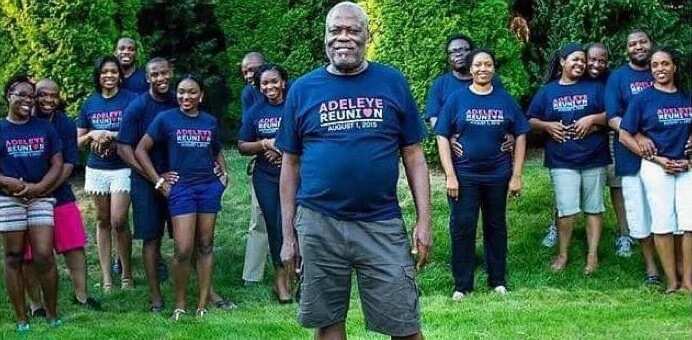 READ ALSO: See what Dino Melaye was spotted doing in USA
One could call the 70-year-old family man a blessed person as it is only a few people that have the grace to see their children settle down. It is intriguing knowing that seven sons were produced from the loins of this 70-year-old man.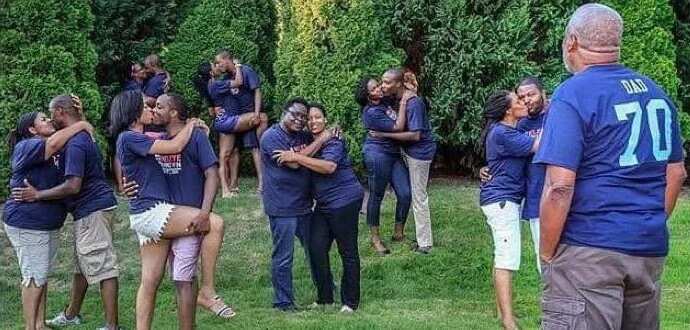 READ ALSO: Lady escapes death after entering 'one chance' taxi in Abuja
Life will make a whole lot of sense when one gets the opportunity to see things like this. The family reunion has inspired us in many ways. It is hoped that other families can follow suit and give us something more beautiful.
Watch the Legit.ng video below to see the Nigerian woman who drums with her hands, legs and head:
Source: Legit.ng