More details emerge about Minister Amaechi's multimillion coats (Evidence)
- Reno Omokri called Minister Rotimi Amaechi a criminal after the latter claimed he does not like money
- Omokri backed this up by pointing out the multimiliion naira Louis Vuitton and Gucci jacket the minister wore on some occasions
- There are 4 photos that prove Omokri's point below
So much noise has been raised about the incident that happened when Reno Omokri called out Rotimi Amaechi, a Nigerian minister. Omokri called Amaechi a political thief and a criminal for saying he does not like money despite rocking multimillion naira designer jackets.
To substantiate his claims about Amaechi being greedy and money conscious, he shared various instances where the minister stepped out in expensive wears that could only have been bought with lots of hard cash.
Reno Omokri who is a pastor said Amaechi must have seen Nigerians as foolish sets of people for saying he does not like money when he obviously steps out in super 'expensive' jackets made by designers.
Legit.ng went an extra mile to find out the prices of these jackets and the discovery made would leave you in utter shock.
READ ALSO: Nigerian man narrates how his sister maltreated his wife (photos)
One of the jackets rocked by the Nigerian minister was also worn by Tinie Tempah. This particular jacket is a Louis Vuitton which costs thousands of dollars. If you are a Nigerian, then you would know being in possession of dollar notes is a big deal with the booming exchange rate.
Amazingly, this jacket was also rocked by Pharrell and Labyrinth. It is super cool to know that our politicians who claim to be humble pay close attention to the clothes they wear as they rock it alongside people who are in that league.
That particular jacket is from the collection of Louis Vuitton Fall 2013 Floral Embroidered Blazer. The pictures below speak a lot. Amaechi was still the governor of Rivers state then.
READ ALSO: Couple, two others survive horrific accident in Benue state
Also, the same minister was spotted rocking another floral jacket made by Gucci. It does seem Amaechi loves floral patterned jackets hemmed by designers. The cotton jacket he was spotted wearing at Paul Okoye's wedding is a Gucci wear.
See more pictures below:
1. Amaechi rocking a Louis Vuitton floral embroidered blazer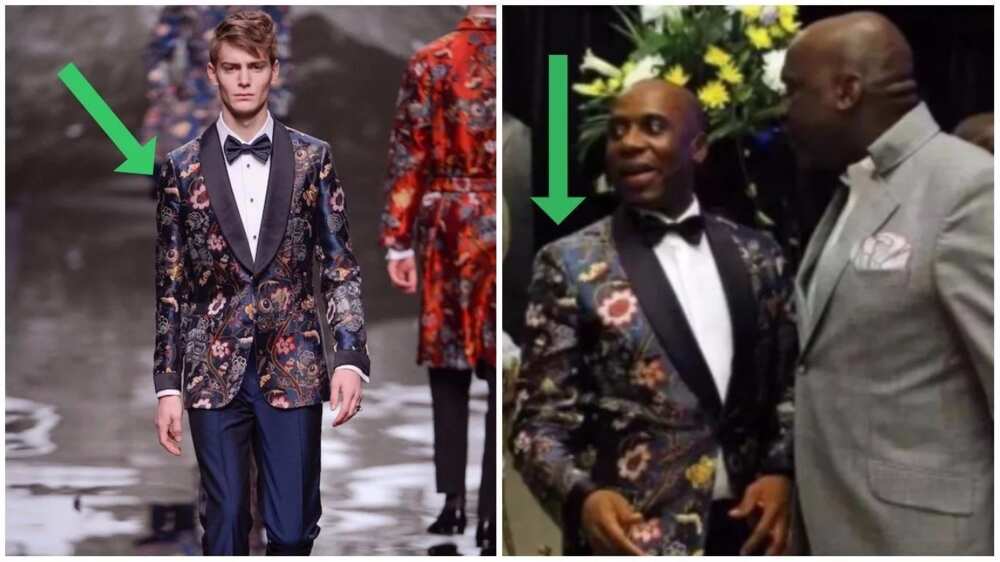 2. Same jacket rocked by Tinie Tempah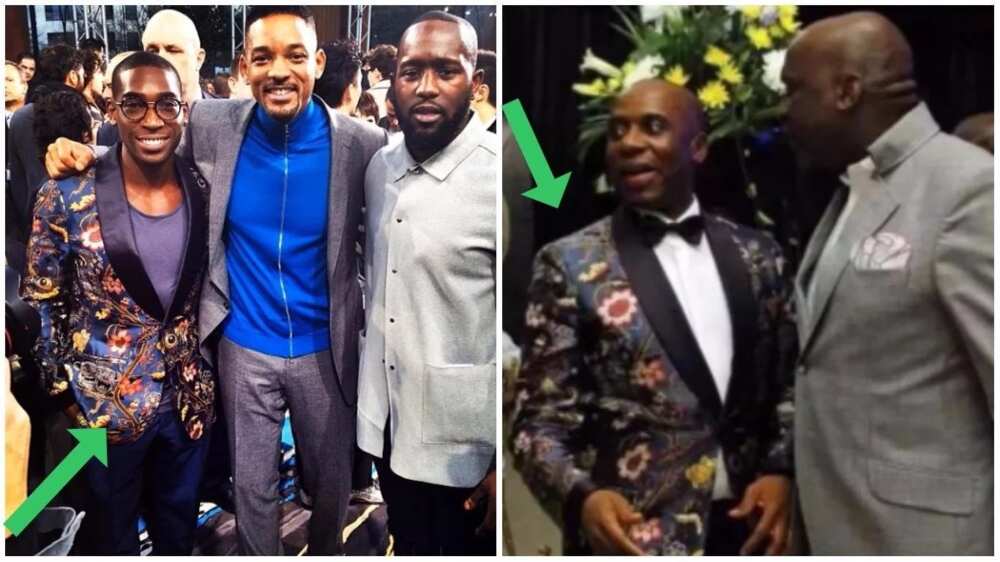 3. The Gucci floral jacket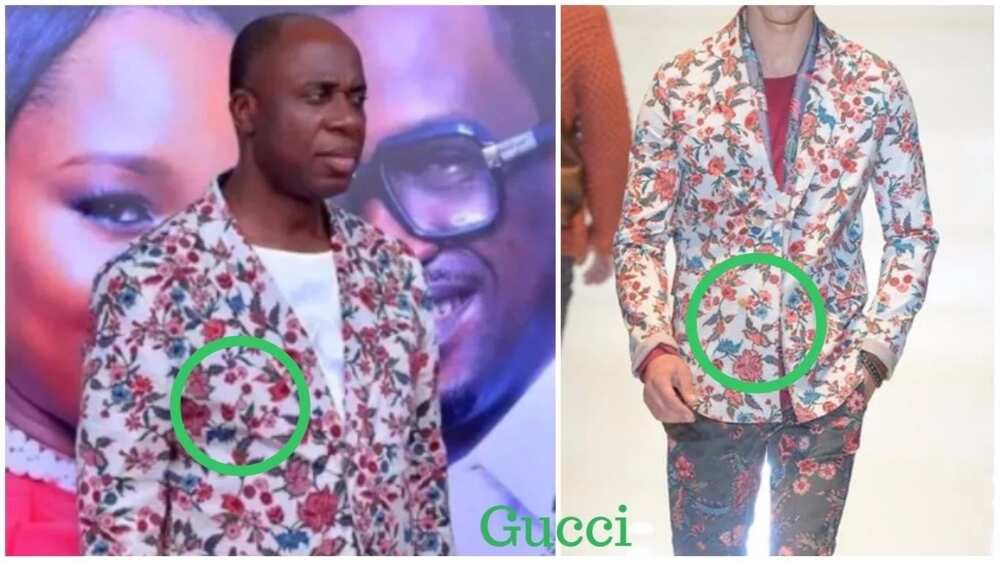 4. Who rocked it best?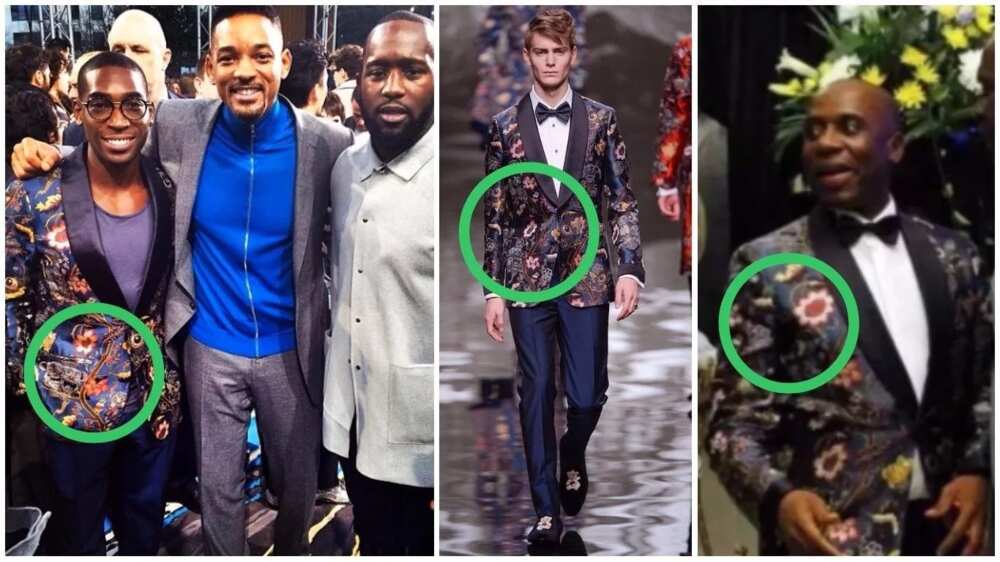 5. Beautiful jacket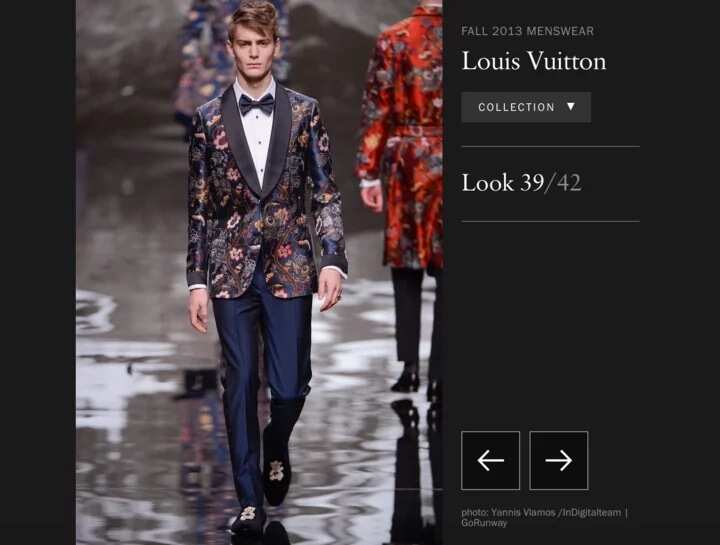 6. Gucci all the way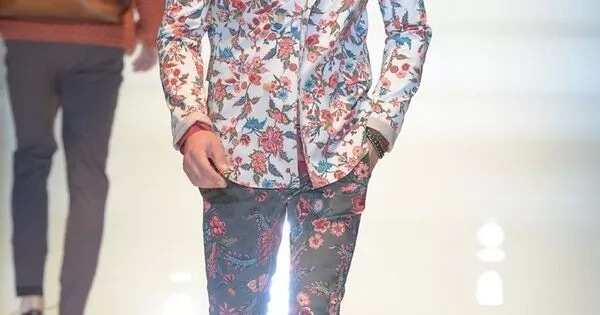 7. Smart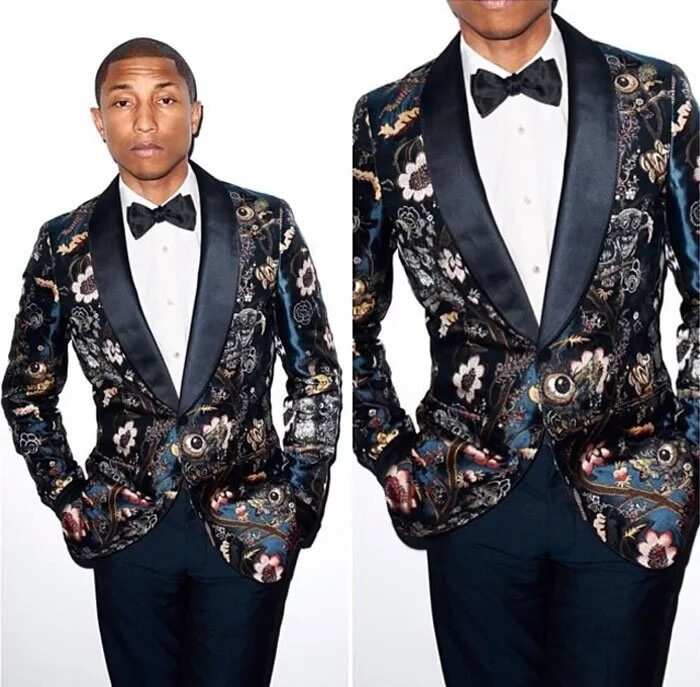 Perhaps, a whistle blower would soon call the attention of the public to Amaechi's display of affluence. The Legit.ng video below shows what some Nigerian celebrities think about whistle blowing:
Source: Legit.ng