Boko Haram terrorists attack soldiers, 100 lives lost (photos)
- Soldiers came under attack from Boko Haram terrorists in Borno
- More than 100 terrorist were killed in the encounter
- However, five soldiers reportedly died while about 40 were injured
Soldiers of the Nigerian Army came under attack when suspected Boko Haram terrorists launched a surprise attack on them.
According to a soldier who exclusively sent this report to Legit.ng on the condition of anonymity, the attack occurred between Tuesday, April 25 and Thursday, April 27 in Mongunu, Borno state.
READ ALSO: Anyone working against our Remembrance Day deserves death - IPOB
According to the soldier, five suicide bombers attacked Brigade 27 Task Force.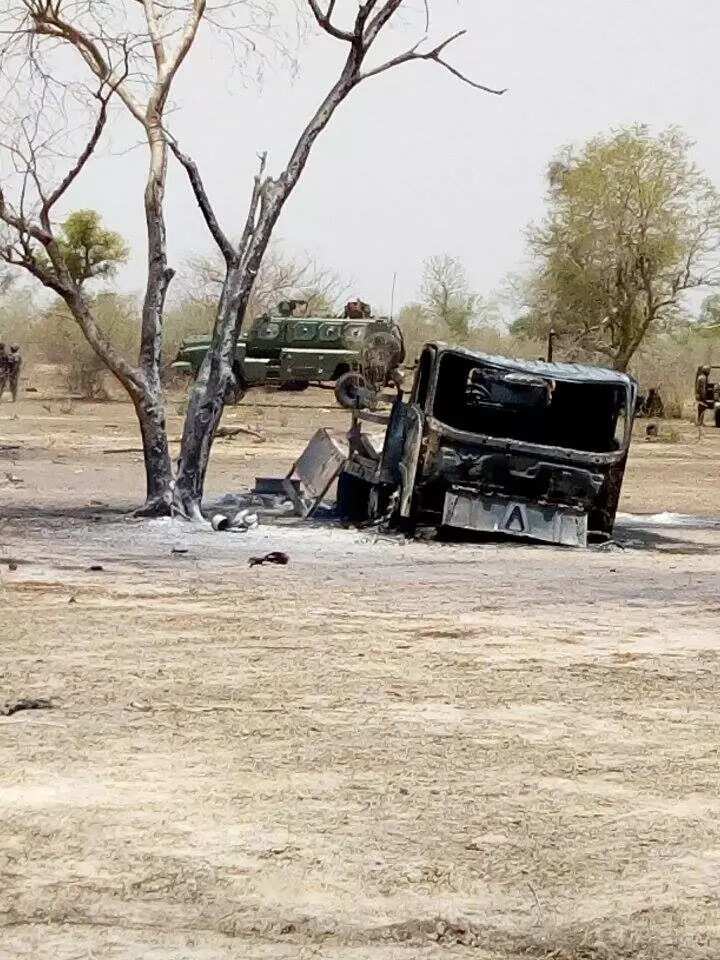 40 soldiers were reportedly injured as a result of the encounter while five soldiers lost their lives.
Military vehicles were also destroyed by the terrorists.
The soldier however said more than 100 terrorists were killed in the encounter supported by 120 Task Force battalion.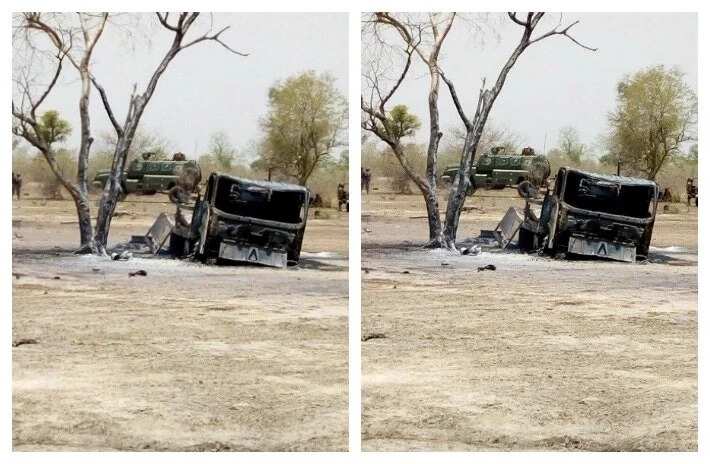 READ ALSO: Declare president's office vacant and swear in Osinbajo as acting – Adegboruwa
He claimed there was no helicopter to evacuate the dead and wounded while they were also forced to withdraw.
He noted however that the 120 Task Force battalion was spending its third year in active combat while the army has failed to rotate it.
Source: Legit.ng