Man catches huge python in Maraba market
A Legit.ng reader sent in photos of a huge python that was supposedly killed in the popular Maraba market in F.C.T Abuja, recently.
According to pictures sent in by a Legit.ng reader identified as Anthony Somadina Ewenike, a huge python was killed at the Maraba market by an unnamed Fulani man.
This won't be the first time a huge python like this would be caught in an open place, as one was found and burnt at the Caleb University in Lagos, a while back.
It's also not surprising to see the man who killed the python wrap it around his neck, as his 'compatriot' who killed one in Jos, Plateau state, about 5 months ago, also wound his dead 'bounty' around his neck as he proudly displayed his catch.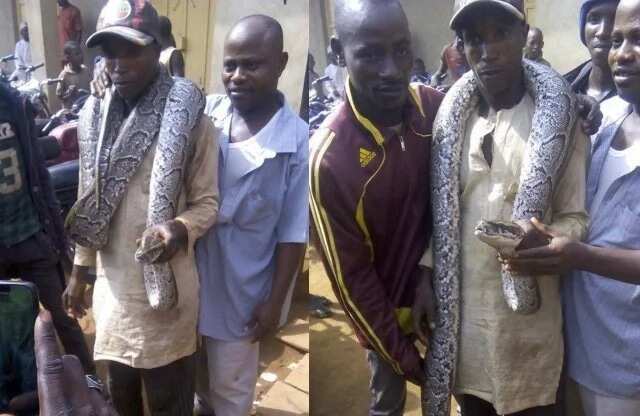 READ ALSO: Nigerian pastor wanted in South Africa for allegedly abusing young girls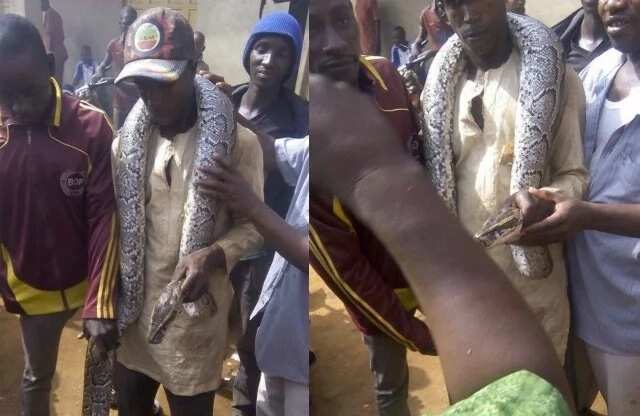 Meanwhile, see this video of a Lagos school that is reportedly surrounded by snakes:
Source: Legit.ng