Inside the luxurious lifestyle of Oyo state Governor's daughter Abisola Kola-Daisi (photos)
The beautiful daughter of Oyo state Governor Abiola Ajimobi, can be described as one expensive stylish diva to look out when it comes to fashion. Identified as, Abisola Kola-Daisi, it is safe to say that she is following her mother's fashionable footsteps.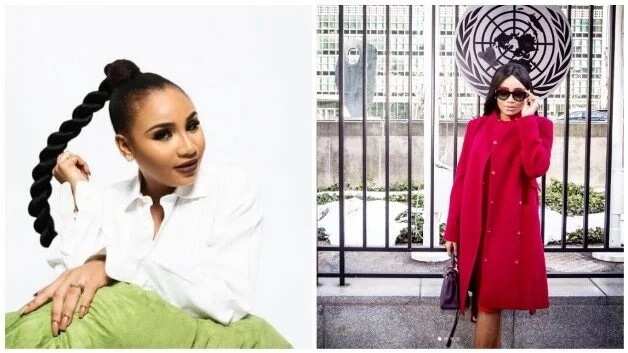 The governor's daughter is a huge brand on her own. Right from when she schooled in America, she has always been a part of the showbiz world; and made a fortune from it. Not only that, Abisola has always operated in Oil and Gas, haulage sectors before her father ventured into politics.
READ ALSO: I questioned God's authority - 23-year-old lady recounts burn survival (photos)
Now, Abisola owns an exclusive Christian Louboutin shoe shop on the Island named after her mother. She has been described as one of the richest women making her money independently despite being a governor's daughter and the daughter of a rich mother.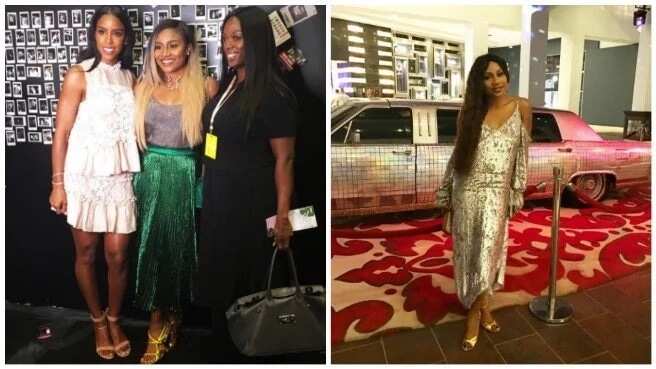 Sources close to her revealed that she doesn't bargain for less when it comes to fashion, as she is ready to pay any amount for any fashion item she loves. However, Abisola is married to a millionaire, Kolapo Kola-Daisi and have been married for over 7 years. They are both from Ibadan.
Her husband, Kola Daisi is the last child of famous Ibadan business mogul, Chief Kola Daisi, the Asiwaju of Ibadan land whom was a product of excellent Western Education, the good old London College of Economics. Chief Daisi has always been a man with an unblemished pedigree and this, he has imparted in all his children. He has always lived a conservative lifestyle.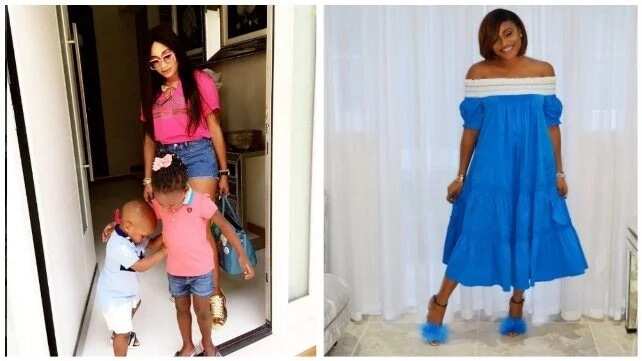 READ ALSO: Meet Kehinde Durojaiye, the Nigerian inventor building a jet car (photos, video)
Governor Abiola Ajimobi's daughter, Abisola Kola-Daisi recently partied hard at the birthday celebration of Khloe Kardashian's best friends, Malika and Khadijah Haqq. Also present at the party was Apryl Jones which was held at Hard Rock hotel, Punta Cana, Dominican Republic.
However, in 2016, Abisola Kola-Daisi is the founder of ABI KD as a creative medium to celebrate her journey through entrepreneurship, motherhood, fashion and self-care methodologies. The beautiful mother of two created ABI KD to inspire and give the world a view through her eyes with beautiful imagery and her incontrovertible thoughts.
Abisola is a small business owner, fashion enthusiast and shoe lover who plans to conquer the world one day at a time. The chief executive of Florence H Boutique is known for her luxury taste regards fashion items. She once stepped out in a embellished mini dress worth over N1.5 million to Jennifer Obayuwana's birthday party in Lagos months ago.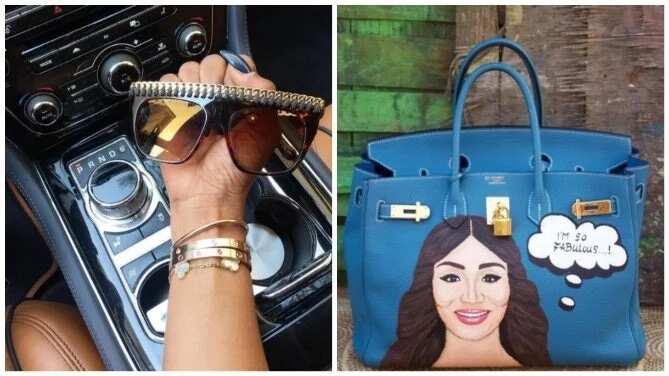 READ ALSO: Remarkably brilliant Nigerian girl gets admitted into 14 of the best universities in the world
Her husband, Kolapo Daisi is one of the hottest young celebrities in Nigeria and he is simply on top of his game.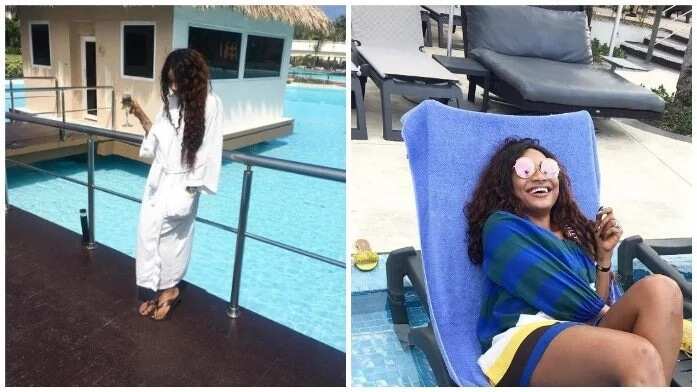 Source: Legit.ng