BREAKING: US strikes Syria with 59 Tomahawk cruise missiles
- US has launched 59 Tomahawk cruise missiles at Syria
- The strike is coming after suspected chemical attack in Idlib province
- Pentagon says Syria violated its obligations under the chemical weapons convention
- About 86 people, including 27 children, were killed after a suspected poison gas attack on the rebel-held town of Khan Sheikhoun in Idlib province
In retaliation for a chemical weapons attack that killed scores of civilians, the United States has attacked Syria with dozens of cruise missile strikes at a government-controlled airbase.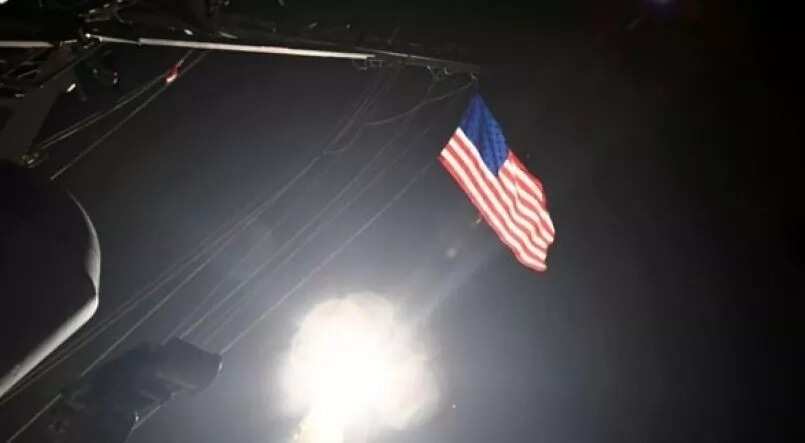 According to Al-Jazeera, the Pentagon said 59 Tomahawk missiles hit at 3:45am on Friday morning Shayrat airfield in Homs province, from where they believe the Syrian jets that dropped the chemicals on a rebel-held town in Idlib province had taken off.
Syrian state TV also reported a US missile attack on a number of military targets, calling it an "act of aggression."
READ ALSO: After over 330 deaths House of Reps takes decisive action to stop meningitis outbreak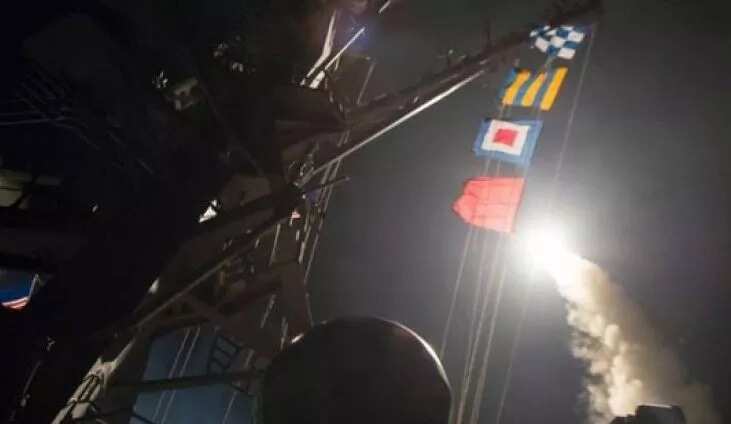 The strikes, launched from two warships in the Mediterranean Sea, targeted the base's airstrips, hangars, control tower and ammunition areas, officials said.
It was the first direct military action the US has taken against Syrian President Bashar al-Assad's forces in the six-year war.
Syria's opposition National Coalition hailed the US strike, saying it puts an end to an age of "impunity" and should be just the beginning.
The US said initial indications were that the missiles had severely damaged or destroyed Syrian aircraft and support infrastructure and equipment at the airfield.
Legit.ng gathered that at least 86 people, including 27 children, were killed after a suspected poison gas attack on the rebel-held town of Khan Sheikhoun in Idlib province on Tuesday, according to the UK-based Syrian Observatory for Human Rights.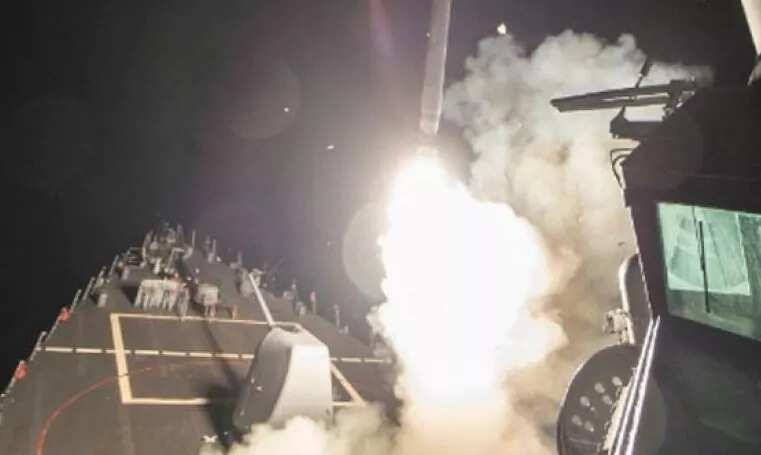 The attack drew widespread international condemnation and public revulsion, prompting the United Nations to pledge it would investigate it as a possible war crime.
The Syrian government denied carrying out the raid. Russia, a key military ally of the Assad government, has blamed the opposition, saying a government shell hit a building where rebels were producing chemical weapons. The rebels deny this.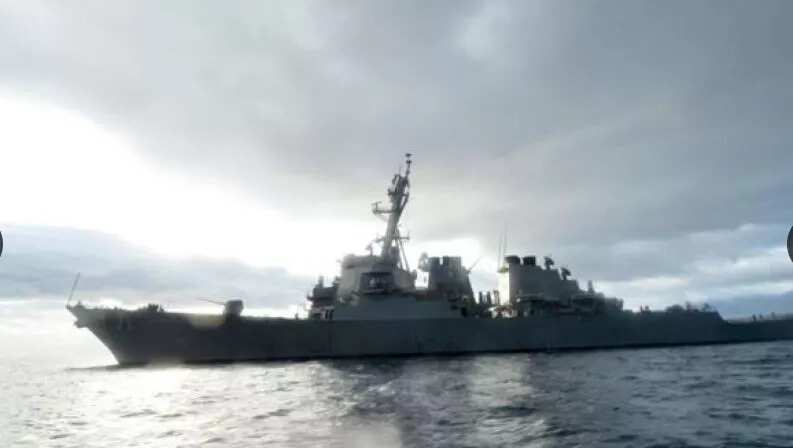 "There can be no dispute that Syria used banned chemical weapons, violated its obligations under the chemical weapons convention and ignored the urging of the UN Security Council," Trump said.
Below are some reactions to the retaliatory attacks by the United States.
Below is a video giving insight as to the latest attack on Syria by the US.
Source: Legit.ng