FG reveals 154 crimes 282 whistle-blowers exposed in three months
The federal government says, in the first three months, its new whistleblowing policy has provided 282 tip-offs out of which 154 were actionable.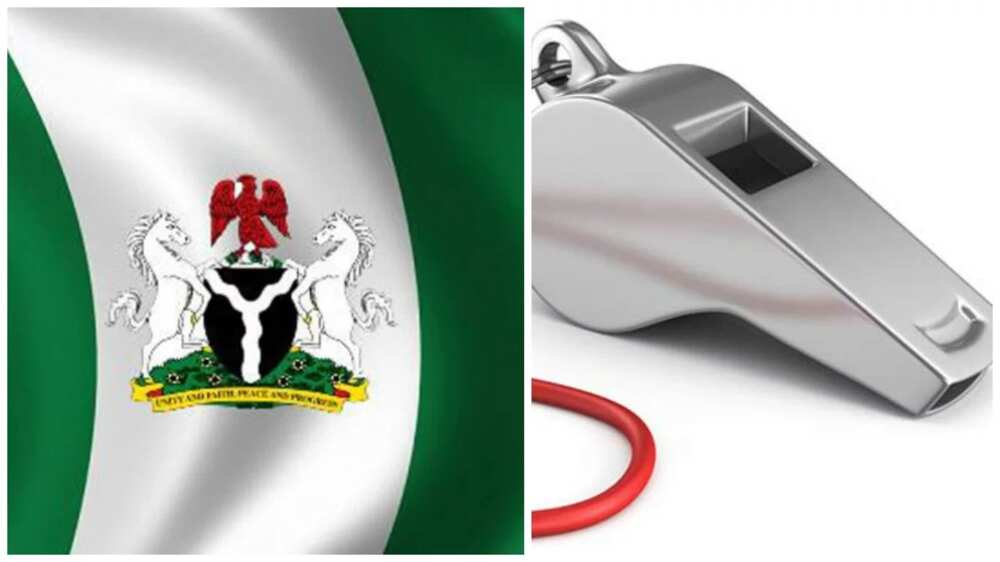 Premium Times quotes a government official Festus Akanbi as saying in a statement on Friday, March 24 that some of the actionable tips involved "contract inflation and conversion of government asset to personal use", "ghost workers" and "payment of unapproved funds."
READ ALSO: Goodluck Jonathan's OFFICIAL portrait found on refuse dump in Abuja
Akanbi, who is the media assistant to the minister of finance Kemi Adeosun, also listed the telephone numbers and websites where whistle-blowers can provide tips.
The report said he however, did not mention the exact amount and number of whistle-blowers that have been paid.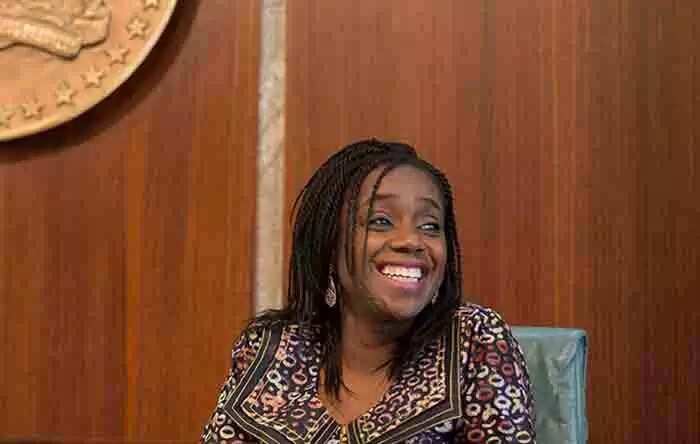 The statement listed:
TOTAL COMMUNICATION RECEIVED – 2,251
Communication includes enquiries, tips, compliments and general advice from the public.
Website (www.whistle.finance.gov.ng) – 95
Calls – (09098067946) – 1,550
SMS – 412
Emails ( whistle@finance.gov.ng) – 194
TOTAL NUMBER OF TIPS RECEIVED – 282
Tips received through Calls – 49
Tips received through SMS – 87
Tips received through Website – 95
Tips received through E-mail – 51
ACTIONABLE TIPS RECEIVED – 154
Some of the tip types include:
1. Contract Inflation and Conversion of Government Assets to Personal use
2. Ghost workers
3. Payment of unapproved funds
4. Embezzlement of salaries of terminated personnel
5. Improper reduction of financial penalties
6. Diversion of Funds meant for distribution to a particular group of people (farmers)
7. Diversion of funds to personal commercial Bank Accounts to earn interest
8. Non-Remittance of Pension & NHIS Deductions
9. Failure to Implement projects for which funds have been provided
10. Embezzlement of funds received from Donor agencies
11. Embezzlement of funds meant for payment of Personnel emoluments
12. Violation of TSA regulations by keeping funds in Commercial banks
READ ALSO: Witness Buhari reveals how FG traced Badeh's properties
13. Violation of FIRS (VAT) regulation by adjusting Value Added Tax payment
14. Non-procurement of equipment required for Aviation Safety
15. Money laundering and Diversion of funds meant for approved projects
16. Illegal Sale of Government Assets
17. Diversion of Revenue (IGR)
18. Financial misappropriations (embezzlement)
19. Concealed bailout funds
20. Mismanagement of Microfinance banks
21. Illegal Recruitments
22. Violation of procurement Act
Source: Legit.ng