Nigeria has many talented and successful men and women. Nollywood keeps producing new movies, and the stars get their rays of fame. Have you seen the latest Yoruba movies by Odunlade Adekola? Being one of the most famous celebrities in the movie industry, this man is featured in some awesome films that are worth watching.
READ ALSO: Odunlade Adekola second wife: does she really exist?
Yoruba movies
Nollywood is the Nigerian movie industry. It is huge, following Bollywood and Hollywood. Since the country has many communities that speak their original languages (not always English), Nigeria offers a wide variety of films to suit different tastes and expectations.
Checkout the latest Yoruba movies by Odunlade Adekola. With over 100 films to his name, you will get enough titles for an unforgettable evening or weekend in front of the TV or your computer.
List of Odunlade Adekola's movies
1. A Million Baby
This is number #1 Yoruba movie with Odunlade Adekola on our list. Why? Let us explain.
Firstly, this is an exciting story. It is about a lovely woman Janet. She is fond of helping those who are in need, but this can make her a victim of her own kindness. It is a comedy and drama starring our famous Nigerian star and other actors, including Ire Salako, Ada Ameh, Seun Akindele, and others.
Secondly, for his role in 'A Million Baby,' Odunlade Adekola is nominated as the 'Best Actor in a Comedy' for Africa Magic Viewers Choice Awards. Will he win? We will know the answer later in the year.
2. Iku Lokunrin
When a woman is in love, she is eager to give all of herself to her man. This is what happens in the latest Yoruba movie titled 'Iku Lokunrin.'
3. Critical Evidence
Do you like watching political thrillers? This latest Yoruba movie featuring Odunlae Adekola is fantastic! It is worth seeing if you love politics and all the struggles that happen between the politicians. You'll be on edge the whole time, so get yourself some popcorn and enjoy!
4. Adebayo Aremu Abere
This film was officially released at the end of 2015, but the DVD release took place in 2016. The central star is, of course, Odunlade Adekola, but you will also enjoy watching the act of other interesting people, including Ayo Adesanya and Sola Kosoko.
5. Aroba/Aroba 2
Sometimes when a person is in love, he or she becomes extremely jealous. What if this is a man? How jealous can he become?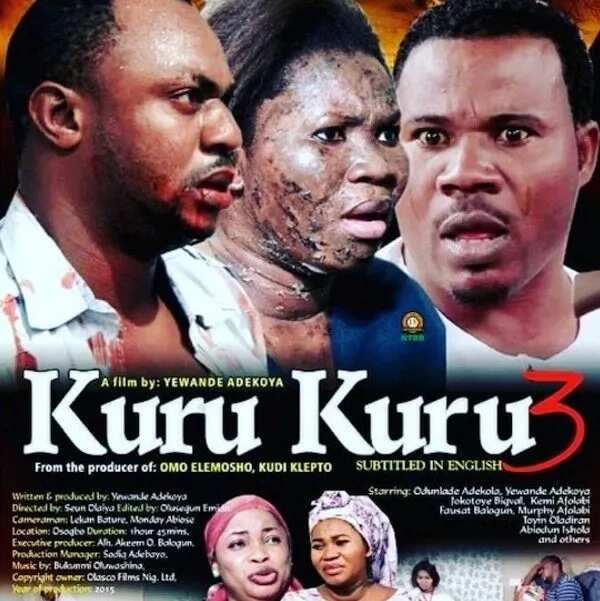 READ ALSO: Odunlade Adekola's house and cars
6. Kurukuru (Part 3)
This story is continued. The third part features Odunlade Adekola and other Nigerian actors and actresses. You will see Kemi Afolabi and Abiodum Ishola among others.
This film was created by Yewande Adekoya. You have to watch this latest Yoruba movie with Odunlade Adekola to see how women imagine things.
7. Tani Aseni
Many men dream of being powerful and strong. Who isn't happy when all his dreams come true. In Tani Aseni, the main character wants to be powerful by any means. Still, his rivals don't agree with his ideas and wishes. Do you want to see how his life changes?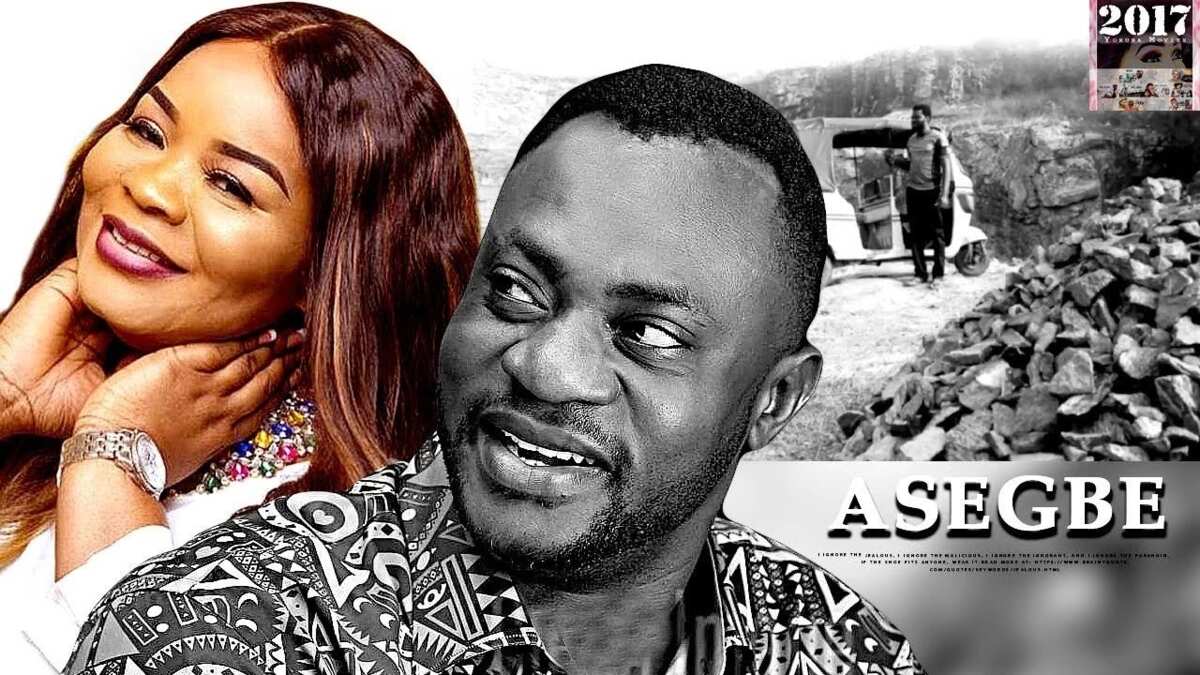 8. Asegbe Kan Osi
This is another cool Yoruba film you would love watching if you are a fan of Nigerian actor Odunlade Adekola. It is about a woman who has to take a very important decision in her life. She feels the pressure of her mother-in-law and is nearly lost.
9. Egan
This latest Yoruba movie is focused on relationships, once again. It wass promoted as a 2016-2017 blockbuster.
10. Lori Afefe
Would you ever consider becoming acquainted with a new man via a mobile chat? The woman from 'Lori Afefe.'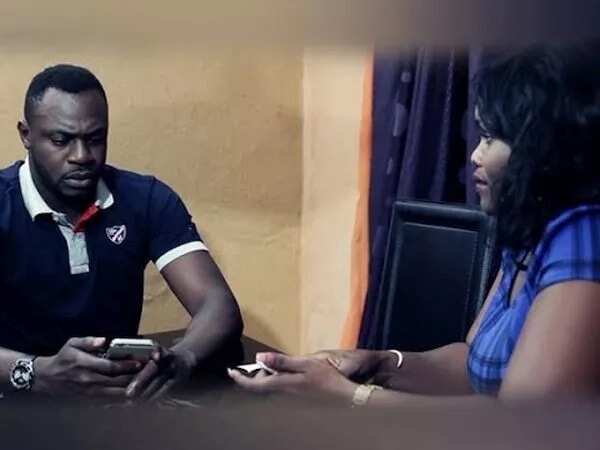 READ ALSO: Odunlade Adekola's biography and career
11. Agbara Emi
Are you willing to test the character of your man? Watch this film, and you will see what happens when a man gets power. Those Nigerians who have already watched this Yoruba movie find it incredible. The story is worth checking out, so take some time to see it.
12. Ife Mi
This film offers an answer to one popular question. Can true love go through challenges of the time? Watch the film, and the characters will show, how their feelings are tested by trials and time.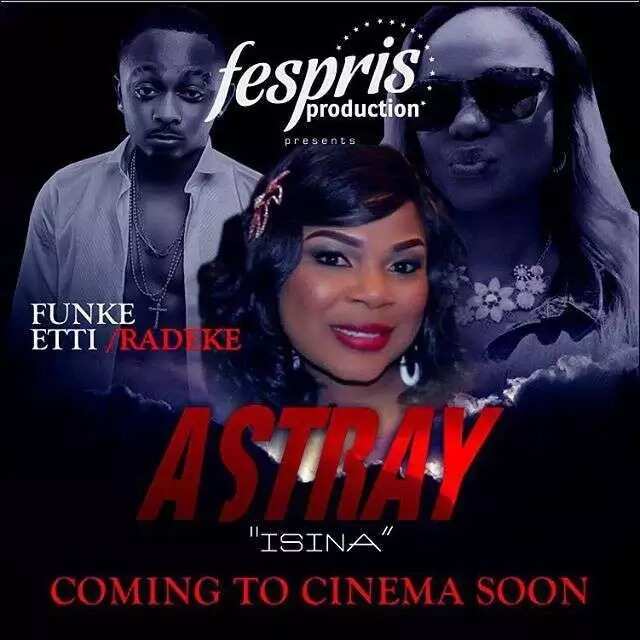 13. Astray (Isina)
This is one of the most anticipated Yoruba movies of the century. Why? Firstly, it is starring a famous singer Sean Tizzle (yay, it's his official debut). Secondly, it features our main celebrity, Odunlade Adekola.
Take a sit and watch it.
14. Oloto Ati Bada
This is an exciting story of competition between two good friends. Sometimes we want to get more than we can withstand. This is what happens in 'Oloto Ati Bada' film.
15. Gangan
Is it worth staying with one person for the rest of your life or find another wife or husband if you aren't satisfied with your family life (unless you have children, of course, or are willing to divorce).
When your man is selfish, and you think your love is lost, don't hurry to take a decision to leave or search for a new lover. Or you can get yourself into another 'Gangan' story.
More cool Yoruba movies to watch
These are also interesting movies released in 2015-2017 and earlier, that are worth watching because you will enjoy the acting of Yoruba actor and producer Odunlade Adekola:
Tiresimi
Ota
Olarotimi
Adajo Agba
Kabi O Osi
Yemiwo
Timutimu
Ipin
Igba Ola
Eje Tutu
Alani Pamolekun
Olosha
Elulu
Akaba
Kapoo
Tanika
Ameera
READ ALSO: Latest Yoruba movies by Funke Akindele
Odunlade Adekola's acting career
Turning 40 years old at the end of 2018, Odunlade Adekola has a long list of movies featuring him. If you are a fan of Yoruba movies, you will be happy to discover his impressive talent, and you will get many many hours of excitement and entertainment while exploring his long filmography.
Odunlade is not just an actor. This Nigerian man can sing, act, make movies and also direct. There are so many personalities in one talented person.
Besides, Adekola earns nice money for each role he gets and, you can guess, he also makes his living by producing his films, being the chief executive officer of OAFP, this is his own company called Odunlade Adekola Film Production.
Which latest Yoruba movies by Odulade Adekola would you like to see? If we have missed some movies by the famous actor, feel free to share this information with us in the comments. We always appreciate your opinion.