Senate issues arrest warrant on customs boss Hameed Ali
- The Nigerian Senate has agreed to issue a warrant for the arrest of the comptroller general of Nigeria Customs Service Hameed Ali
- The senators on Wednesday, March 15, during a plenary unanimously passed a motion to issue the warrant that will compel Ali appear before it on Thursday, March 16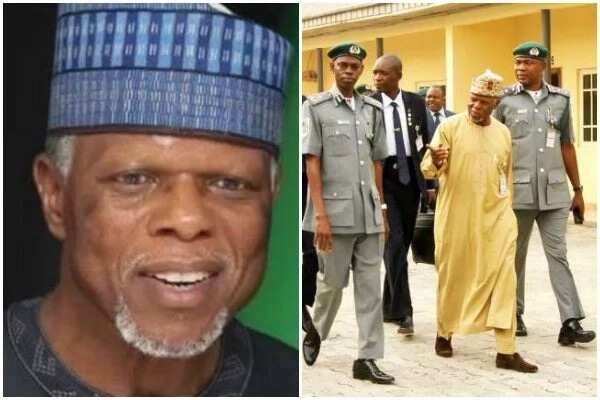 The Nigerian Senate has agreed to issue a warrant for the arrest of the comptroller general of Nigeria Customs Service Hameed Ali.
The senators on Wednesday, March 15, during a plenary unanimously passed a motion to issue the warrant that will compel Ali appear before it on Thursday, March 16.
READ ALSO: BREAKING: Customs boss Hameed Ali shuns senate again, lawmakers kick
The Senate decision came after Ali failed to make an appearance before the Red Chamber today.
He had in a letter told the Senate that he (Ali) would not be able to appear before it because he was bereaved.
PAY ATTENTION: Get the latest news on Legit.ng News App
The customs boss had in recent time had series of altercation with the Senate after the senators said he (Ali) must appear before them dressed in a custom's uniform.
However, Ali, a retired Nigerian army colonel in his response said will not wear uniform as he was only appointed to work and reform the Nigeria Customs Service.
READ ALSO: UPDATE: Hameed Ali must go! Protesters take to streets in Anambra
In his defence, Ali also said he cannot be mandated to wear customs' 'Khaki' as a retired senior officer of the Nigerian army, although this claim has been demystified by a former custom boss Bello Haliru.
Haliru in a recent interview said that wearing uniform as a comptroller general is part of the service's regulation.
He however, noted that he does not know the terms and conditions of the appointment of the current comptroller general of NCS.
Also, protesters on Wednesday afternoon, hit the streets of Anambra state over the actions of the comptroller general of customs.
The protesters in their scores demanded the removal of Ali with immediate effect.
See screenshots of Nigerians reaction to Senate's order of arrest on Ali below: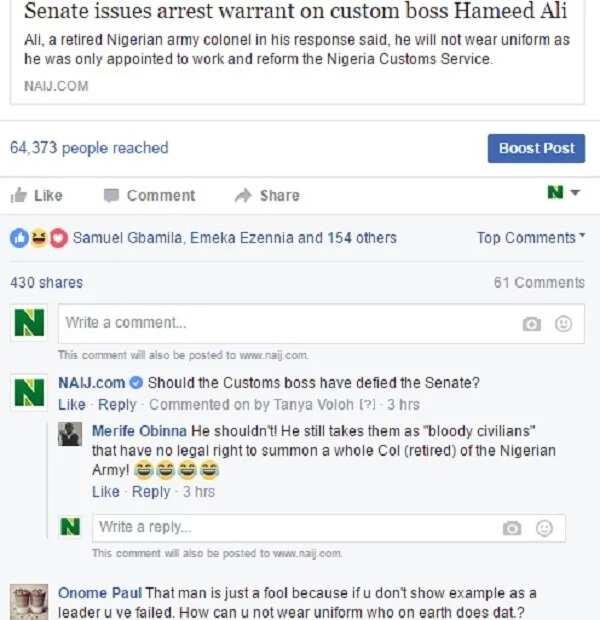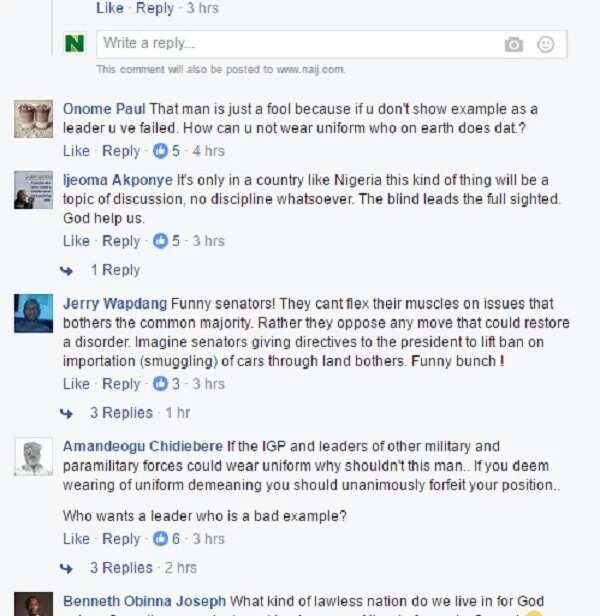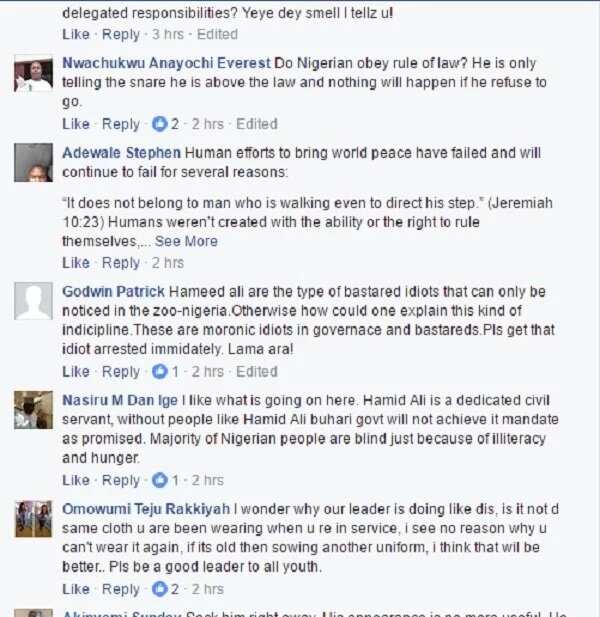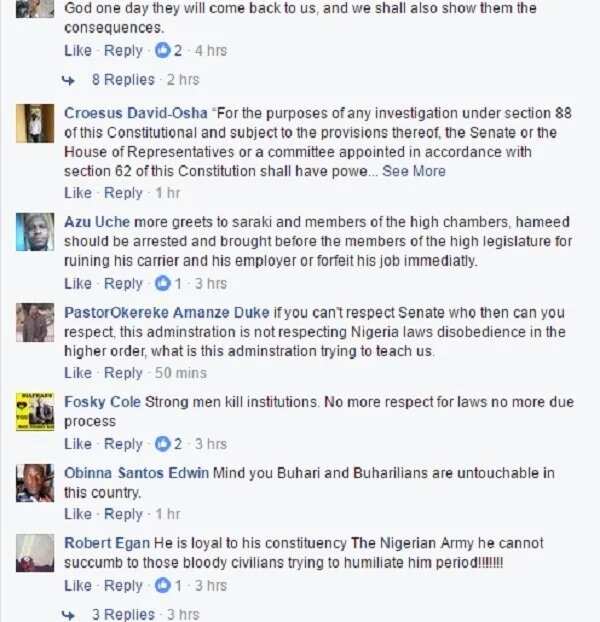 Source: Legit.ng