Photonews: Chaos on social media as man congratulates, defends cousin who married underaged girl
Images of a child bride being given away in Nigeria, has stirred great debate all over social-media.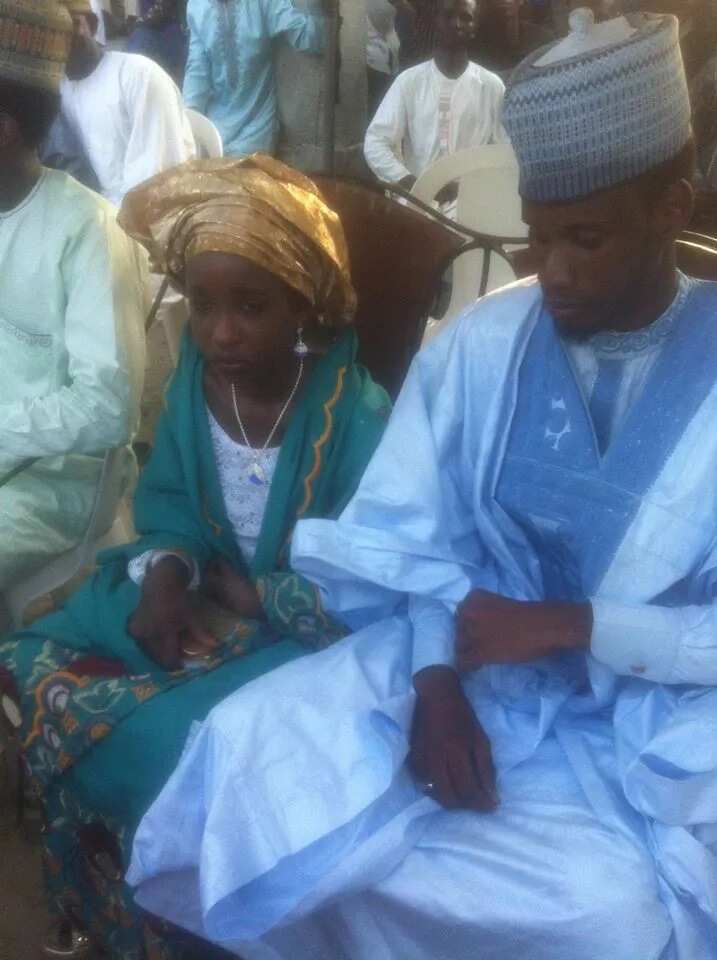 A Facebook user named Alfa Bolondes, recently shared the photos of his cousin who was getting married to a child.
Bolondes shared the photos with the message: "Happy marriage too my uncle son an my brother in everything. Am wishing dem all the best, amen."
The post generated heated arguments and many started to share varied opinions on the very delicate issue.
READ ALSO: EXCLUSIVE: What people should understand about my idea for a marriage law in Kano - Emir Sanusi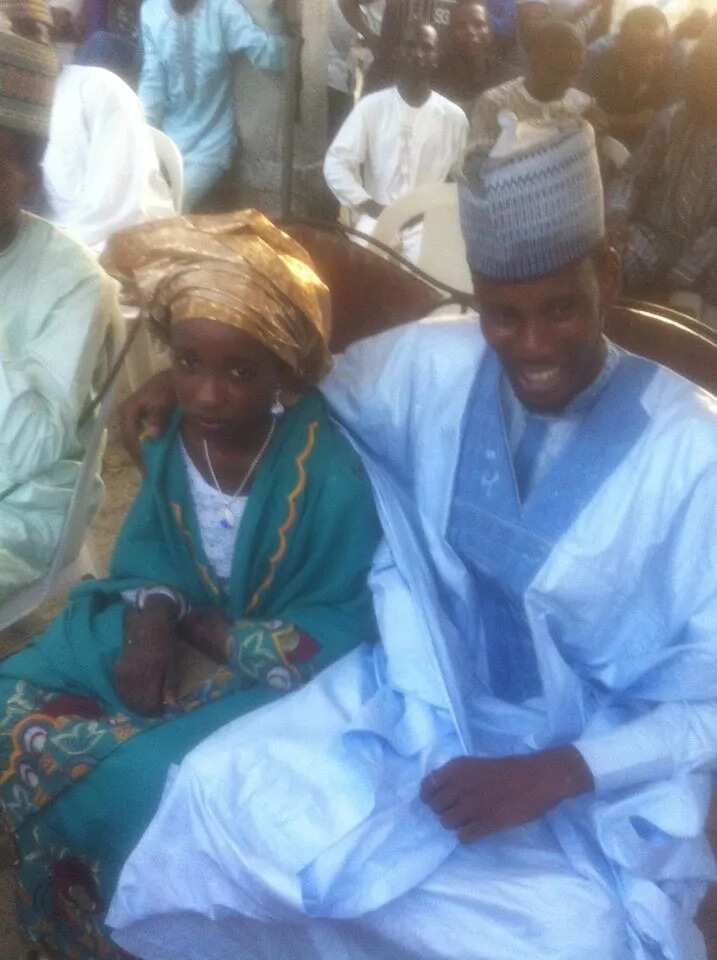 Below are some of the comments of Nigerians regarding the photos.
Amoni Charity said: "Oooooh my God, wit dis small gal, What did she no about marriage. I just pray he care for her as like his own daughter."
Goodluck Uleyo said: "The child is nt even happy".
Olu Jay said: "Aboki wit una lifestyle dis one NA child abuse ooo dis mature guy with dis small pikin nawa oo NA so quran take teach una."
Noscan Joseph said: "Uncivilized and poverty of the soul and mind they disturb some pple.... d next thing na she go begin born children nothing like Education again for her side.... chai...disequilibrium and heteroscadestisity in our society"
READ ALSO: 60-year-old man weds 12-year-old girl - See what everyone is saying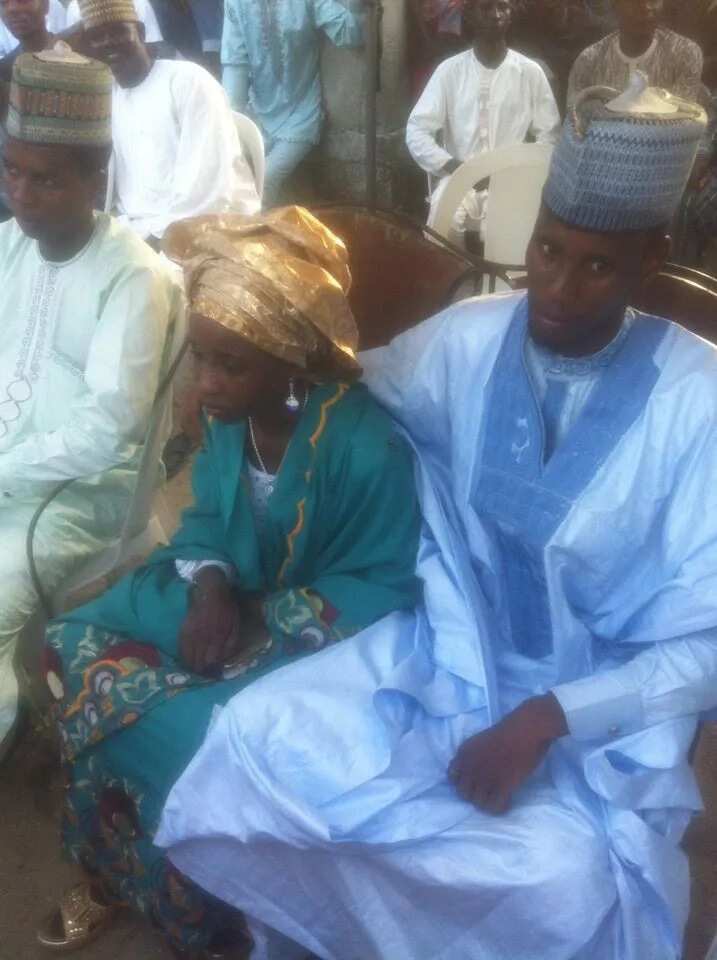 Fati B Bab Adamu said: "I don't blame her I blame her parent 4 Dis she still doesn't know what going on outside."
Adding: "If any guy come say him wan marry my sis that young he will regrate coming to my hauz"
Teema Moh'd asked a question saying: "Who really organised such a wedding?"
Indiana Fidy Abdulmajeed was of the opinion that "The man dat married her shd be blamed".
Adding: "He will expect that small young lady to give birth yo him, infact i know d girl have not known what the world is all about".
Itz Kakcy said: "Hmm if the guy is an understanding person he wont touch her till when She's of age... Buh if he does Omo the girl is gonna suffer (child abuse)."
Toma Mariam Abubakar said: "Iinstead of you guys to wish them long lasting marriage....... you're here typing 'God forbid'.'she's too young'.'tribalism this and that'........to all the girls out there na until you reach 35 ahbi 40years u go marry?........."
Sunday Esther exclaimed saying: "Jesus Christ! So this child abuse I hear about is really happening. May touch the heart of these people that support child marriage."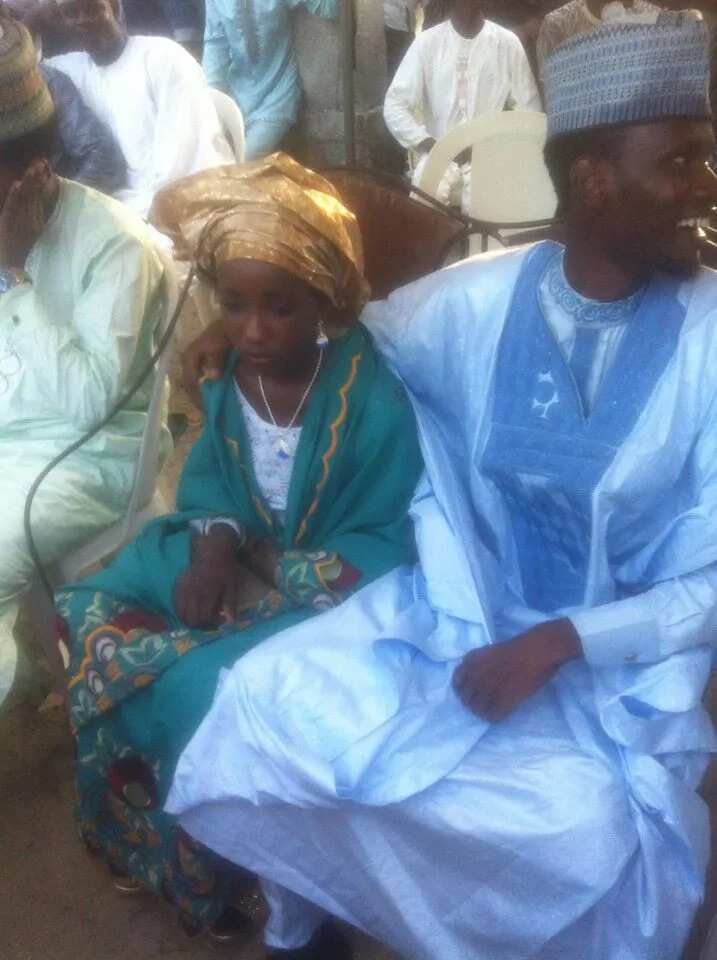 Mariam Adamu said: "This is wrong,even islam wil not allow this,am feelin sorry 4 d little girl,those dat tink its rite,y dont u give ur daugthers or sistas out 2 marry at this age."
Rosemary Uwam said: "Well I'm not surprised most men in the north can't get married to their mates because all of them are married off at childhood leaving them to marry the kids, meanwhile only the rich and wealthy ones save their daughters for adulthood. Spits."
Source: Legit.ng