Atiku reportedly makes plan to replace Buhari in 2019
- There are report that Atiku Abubakar will run for presidency in 2019 in the PDP
- This will be determined f President Buhari runs again in 2019
- The former vice president has reportedly been meeting with top PDP members
There are reports that former vice president, Atiku Abubakar is making arrangement to return to the Peoples Democratic Party (PDP) to contest the 2019 presidential election.
The Punch reports that the former vice president will be battling it out with Alhaji Sule Lamido, the former governor of Jigawa state.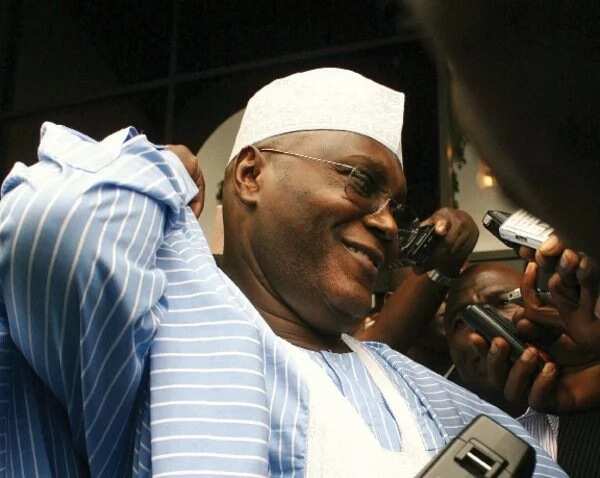 READ ALSO: Atiku will contest for 2019 presidency under PDP ticket – PDP leader
It was reported that both politicians have spoken to the leadership of the party on their interest in running for the presidency on the platform of the party.
Although Atiku is still an APC member, there are reports that he might leave if President Muhammadu Buhari choses to run for a second term.
A member of the Board of Trustees of the PDP who spoke on the condition of anonymity claimed Atiku was deep in consultation with the party.
He said Nigerians will be surprised at the calibre of people who have been engaging in talks with the party.
He said: "Atiku knows that he may not have the chance to contest the APC ticket, and that's why we have been talking.
READ ALSO: Igbo presidency lies in the hands of Nigerians - Atiku
"He wants to be President and as it is, nothing is sure for him in his new party. He still believes that his former party, which is the PDP, is a formidable party on which platform he can realise his age-long ambition."
This speculated is fuelled by Atiku's recent visit to former head of state, Ibrahim Babangida although he denied that it has anything to do with the 2019 election.
Source: Legit.ng