Another army Lieutenant killed in Boko Haram attack (photos)
Another brave Nigerian soldier, Lieutenant Aminu Dangaw has recently lost his life in the battle against the Boko Haram insurgency in the northern part of the country.
Dangaw was killed after an army convoy he was in, was hit by Boko Haram's Explosive Device in Yobe state on January 11.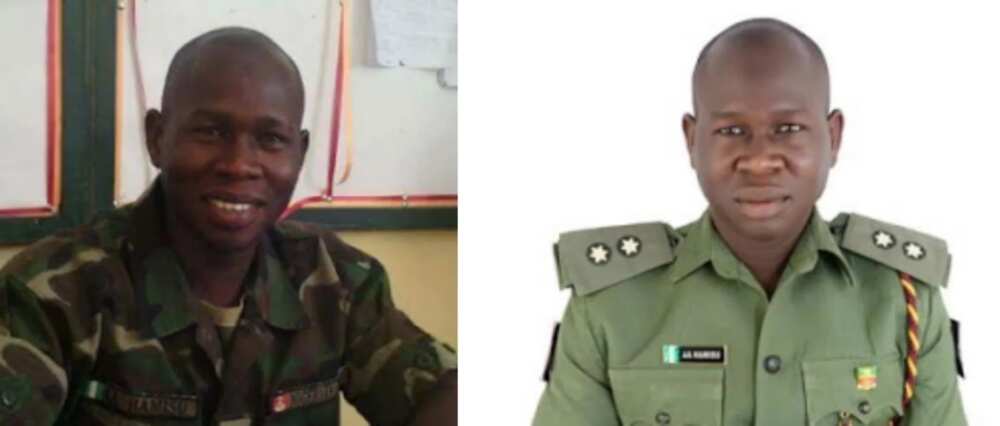 This report is coming almost a week after a gallant soldier met his untimely end at the hand of the Boko Haram sect.
READ ALSO: Fallen hero: Nigerian soldier killed by Boko Haram survives by daughter and wife (photos)
A Facebook User named Ross Alabo-George posted a brief on the death of his beloved friend, Captain Victor Ulasi.
Ross described his friend as a fearless man, one whose loss cannot be replaced.
Recall that Nigerians were thrown into a state of serious mourning when Lieutenant Colonel Abu Ali, the Commanding Officer, 272 Task Force Battalion at Mallam Fatori in Northern Borno, was killed alongside six other soldiers under his watch.
May his soul rest in peace.
Source: Legit.ng