Boko Haram war is over – Defence Headquarters
With the capturing of Camp Zairo, , Boko Haram's headquarters inside Sambisa forest, the Nigerian Defence Headquaters says the Boko Haram war is over.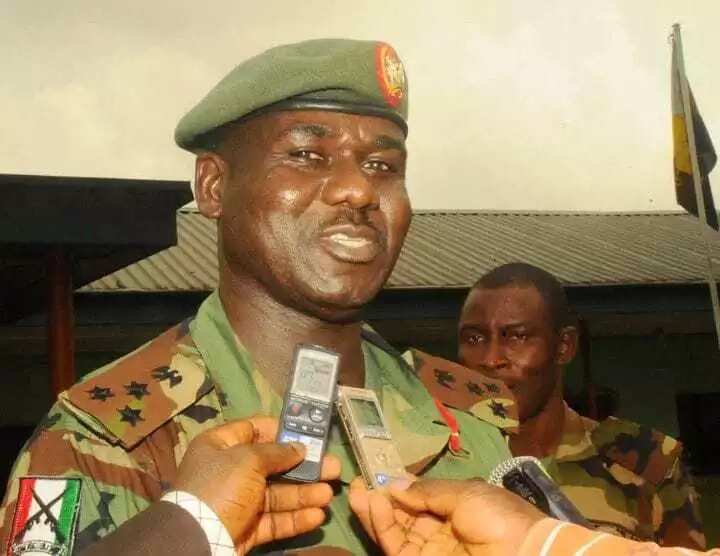 According to the acting director of information, Defence Headquarters, Brig.- Gen. Abubakar Rabe, the war against Boko Haram as history.
"The war on Boko Haram insurgency is over, I can assure you of that. We have won the war against the terrorists, but from this year, we will concentrate on post-conflict repairs in the Northeast; that is the next chapter in our history.
READ ALSO: Southern Kaduna Killings: Police Boss, CAN disagree
"We will also intensify our mop-up operations against the remnants of the terrorists, we are focusing on eliminating them in their hideouts and we are warning members of the public, especially the communities in the Northeast and other parts, to be wary of fleeing Boko Haram terrorists and report them to security agencies. This is necessary because they are in disarray ," Gen. Rabe told Nation newspaper.
A leader of Chibok who spoke with the newspaper said; "It is not good news for us because we all believed they were kept in that forest. Have they been moved away to other countries as threatened by the terrorist leader Shekau or where are they exactly?
"The best thing is that the army should try and occupy the whole of Sambisa so we know for sure that the girls are not there again. Then we can start looking elsewhere for them,"
A spokesman for IDPs said Boko Haram terrorists now harvest their crops and asked how they will survive.
"When our wives tried to get some food from the farms so that we won't starve, they were chased away by Boko Haram. The terrorists have harvested our guinea corn and they are right now as we speak harvesting our beans; how do we survive now?" Sunday Garba, a spokesman for the IDPS said.
READ ALSO: Heavily armed bandits kill 4, kidnap 30, steal 250 cattles in Niger state
But Director Army Public Relations, Brig.- Gen. Sani Usman said the army will not rest until all the kidnapped citizens are rescued.
"We are not resting on our oars until all the girls and others who have been kidnapped are rescued. We are asking for the support of all Nigerians and we will not rest until they are reunited with their loved ones," he said.
Source: Legit.ng