5 signs your husband is very stingy
When love takes over, it takes over completely and carries along your common sense with it. You find yourself bending backwards to accommodate someone new into your life and you won't mind because you love them.
It's good when love takes over and you accept someone good into your life but sometimes you ignore the bad habits because of love. This could be because you hope the situation will improve in marriage or because the love is still blinding you.
Marriage has a way of waking you up from the blindness of love and revealing the deepest secrets people have. So one day you may wake up and find that the 'cute' things your husband does are actually very bad habits of a stingy person.
If you do find out he is stingy, find ways to help him be more giving or seek couples therapy to discuss his problems and bring him closer to change.
If you are still blinded by love and want to be sure, here are five signs of a stingy husband that you need to know.
1. He relates things down to money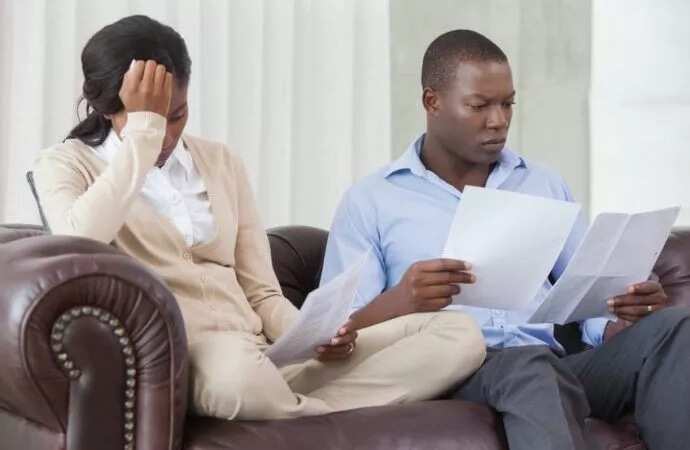 You talk to him about different things in your life but he always seems to conclude the conversation with money. It's about how you could have earned money in the day or how the person you are talking about could have saved money.
WANT MORE? Download the Naij Weddings App today and get fast updates
He will also come to you with different money-making schemes and you will lose track of them. So you will end up hearing how much money he could be making or how you can be a part of the plan.
2. Mentioning buying something new is like a taboo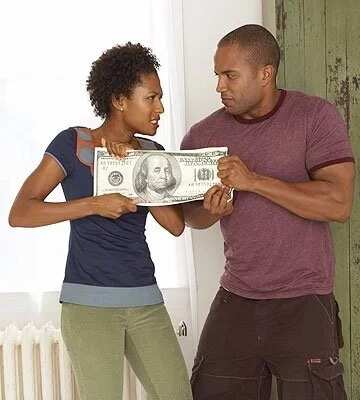 When you mention you want something new, it is like world war three to him. He cannot understand what is wrong with your old clothes, shoes and old things.
He loves old things and sees no reason to spend me expensive things. So if you are a lady who likes fashion or shopping, you end up saving your own money or window shopping in silence.
3. He tries to fix things plenty times before agreeing to buy a new one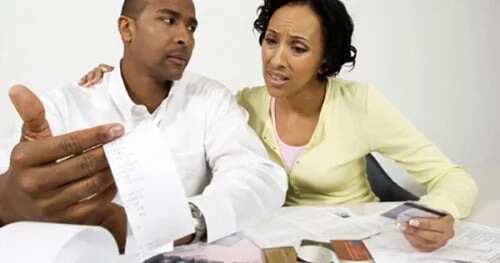 It could be something very cheap but if it is fixable, he will offer to buy parts first before a new one. You will tell him getting a new one is better in the long run but he only judges it from the option which involves him parting with the least money.
So you end up managing things that are already on their last legs. It will be door handles, furniture, phones and even cars. You will be suffering while he is there thinking of the fortune he has saved.
READ ALSO: Read how this woman's walking step made her man propose (photos)
4. When you need emergency money, you dread asking him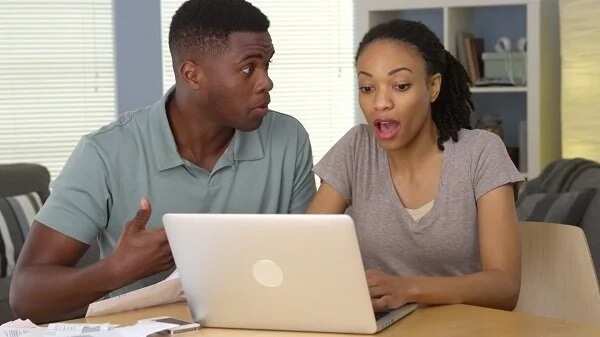 Different things will happen and you may need to break the bank to solve it. Most of the time, these things medical emergencies or when something you need to pay for becomes more expensive.
When this happens, you will panic over spending money but you find most of your panic is over his reaction. You dread telling him about it or dread him spending the money because you already know you will not hear the end of it.
READ ALSO: This couple's stunning engagement shoot will brighten your day (photos)
5. He looks for cheap places to go to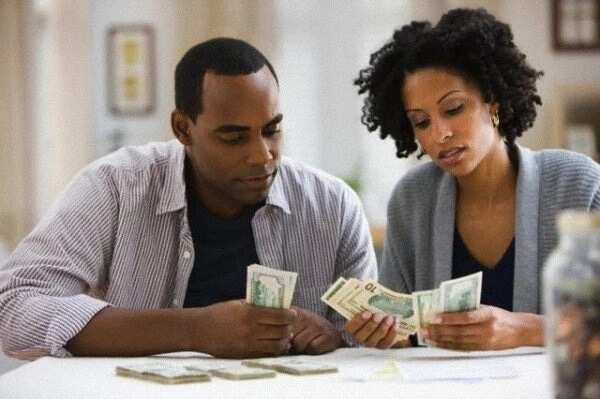 As a wife, you deserve to be pampered and wined and dined. However, you may find that your husband has no time for that and if he does, he looks for cheap places.
If you do go somewhere nice, he will exclaim at the menu and the prices and embarrass you there. If he bill comes with service charge, he will cause a ruckus over it and you will have to sit down there and watch it.
Or you find that you are always splitting the bill with him because his main focus is to save money and not to spoil you.
Source: Legit.ng