List of World Happiest Countries for 2022 Finally Released
The World Happiness Report, a publication of the UN Sustainable Development Solutions Network that draws on global survey data from people in about 150 countries has released a list of the most happiest countries in the world.
Marking its 10th anniversary, the report looks at happiness around the world — the happiest nations, those at the very bottom of the happiness scale and everything in between, plus the factors that tend to lead to greater happiness.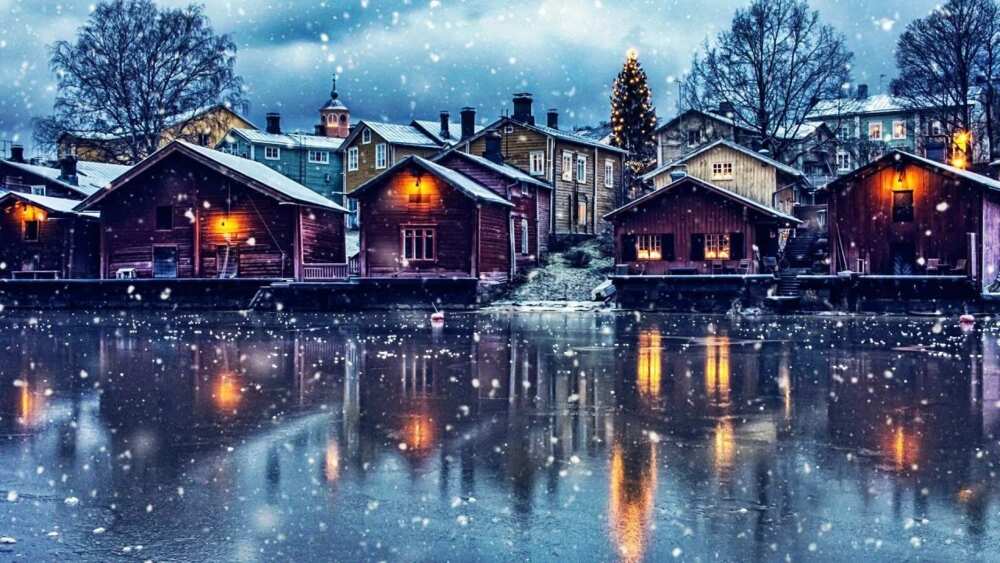 The world's happiest countries in 2022 was released by worldhappiness.report
1. Finland
2. Denmark
PAY ATTENTION: Share your outstanding story with our editors! Please reach us through info@corp.legit.ng!
3. Iceland
4. Switzerland
5. Netherlands
6. Luxembourg
7. Sweden
8. Norway
9. Israel
10. New Zealand
11. Austria
12. Australia
13. Ireland
14. Germany
15. Canada
16. United States
17. United Kingdom
18. Czechia (Czech Republic)
19. Belgium
Nigeria beats Russia, several other countries in 2021 World Happiness Report
The 2021 World Happiness Report, an annual list of the happiest countries on the globe, has been released to measure the amount of joy on the planet.
According to the report, there is much more happiness in Nigeria than there is in several countries across the world.
Nigeria was ranked the 59th happiest country in the world and second happiest in Africa behind Mauritius that is ranked 1st on the continent and 44th globally. The report was published by the Sustainable Development Solutions Network (SDSN) and the Center for Sustainable Development (CSD) at Columbia University, USA.
Legit.ng weekly price check: Bag of rice now N31,000, egusi now N120,000 after Sallah celebrations
The holiday is over for most residents in Lagos state. Although, it's a brief one for the Sallah celebrations but it was worth it.
At Mile 12 international market, Lagos, traders and buyers are back to the usual daily routine of buying and selling.
But the market situation is nothing different than it was a few weeks before the Eid-el-Kabir.
For basic food items, they increase by five percent while for others they increased by ten percent. A trader in a chat with Legit.ng while explaining the present cost price of food items revealed the real reason for the hike in the price of rice.
Source: Legit.ng