BREAKING: Liberian President George Weah Loses Presidential Election, Concedes Defeat
Liberian President George Weah has lost his re-election bid to his opposition, former Vice President Joeseph Boakai.
Boakai secured a slender victory after defeating the incumbent by securing 50.9% to 49.1% secured by Weah.
It was gathered that President Weah conceded defeat by calling Boakai to congratulate him on his victory.
Legit.ng journalist Segun Adeyemi has over 9 years of experience covering political events, civil society, courts, and metro
Monrovia, Liberia - Liberia's President George Weah acknowledged his electoral defeat to opposition leader Joseph Boakai on Friday, November 17, concluding a presidency marked by corruption allegations.
Boakai, a 78-year-old former vice president who lost to Weah in the 2017 election, secured victory with 50.9% of the vote, while Weah trailed with 49.1%, according to the country's elections commission.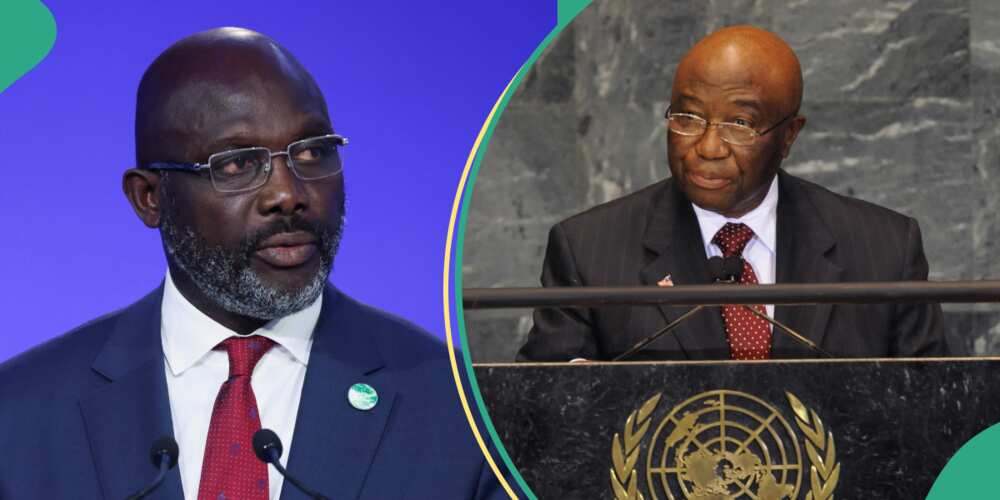 This outcome contrasts sharply with 2017 when Weah, a global soccer legend, won by a landslide, Reuters reported.
Disillusionment has since grown due to the perceived lack of progress in addressing issues such as poverty, unemployment, food insecurity, and unreliable electricity supply.
George Weah concedes defeat
While conceding defeat, Weah said:
"A few moments ago, I spoke with president elect Joseph Boakai to congratulate him on his victory," Weah said on national radio. "I urge you to follow my example and accept the results of the elections."
Weah's concession facilitates Liberia's second democratic power transfer in over seven decades, with the first occurring when Weah assumed office six years ago.
This stands out in a region where military coups have been prevalent, eroding confidence in democratic processes.
Boakai's supporters celebrated in Monrovia as the near-final results were announced, contrasting with the challenging electoral landscape in West and Central Africa.
President-elect speaks
Shortly after the results were announced, Boakai said:
"We have a job ahead of us to do, and I'm excited that the citizens have given us approval.
"First and foremost, we want to have a message of peace and reconciliation."
Liberia continues to grapple with the aftermath of two civil wars (1989-2003) and a 2013-2016 Ebola epidemic.
Many voters felt that Weah failed to fulfil promises to alleviate poverty and enhance the country's deteriorating infrastructure.
A voter, Arkoi Sarkor, supported Boakai, citing her inability to secure employment during Weah's tenure.
She said:
"I am very hopeful because I know Boakai is... a man of principles and I know when he gets in here, he is going to bring changes.
"Some things that were not done, that were not correct, he will put it in place, I am hopeful of that."
How George Weah lost
Earlier, Legit.ng reported that George Weah was on the verge of losing administrative power to an opposition
The ex-footballer and only African to win the Ballon D'Or is trailing, with 99% of the polling results made official already.
The opposition candidate, 78-year-old Joseph Boakai, is leading narrowly with 50.89% to Weah's 49.11%.
Source: Legit.ng