Nigeria to receive 25,000 tonnes of grain through Grain from Ukraine Initiative
Nigeria is set to receive 25,000 tonnes of grain from the Ukrainian government under the Grain from Ukraine Initiative
The country's minister of agrarian policy and food, Mykola Solskyi, announced this during a meeting with Nigeria's Geoffrey Onyeama, the minister of foreign affairs, and Mohammad Abubakar, minister of agriculture and rural development
Solskyi maintained that irrespective of the ongoing war in his country, Ukraine would not stop sending food to countries that need it the most
The government of Ukraine has announced its decision to send 25,000 tonnes of grain to Nigeria under the Grain from the Ukraine Initiative.
The development was announced by Mykola Solskyi, the Ukrainian minister of agrarian policy and food, during a meeting with Nigeria's ministers of foreign affairs, Geoffrey Onyeama and agriculture and rural development, Mohammad Abubakar, the Ukraine government announced on its official website.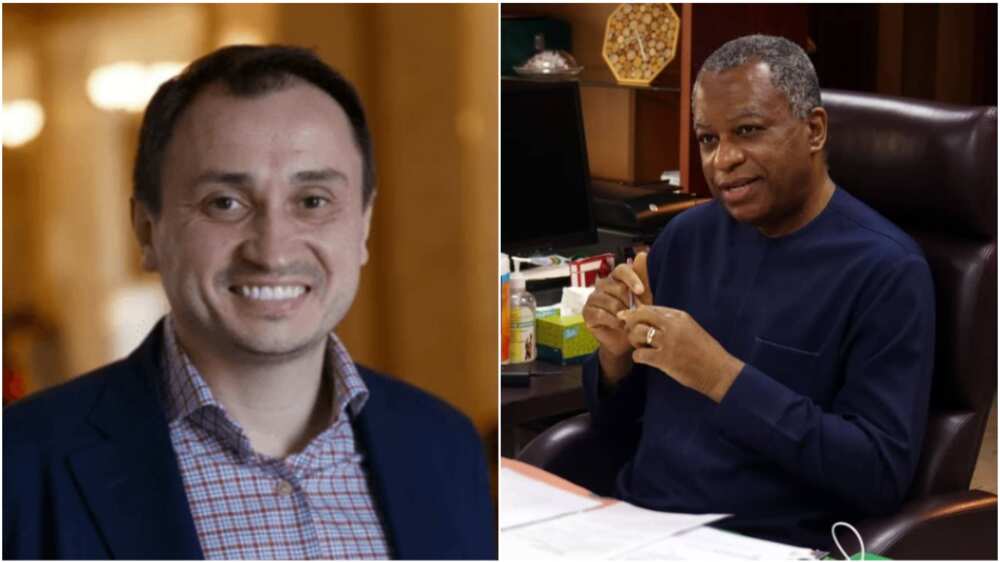 Nigeria, Ukraine bilateral relationship
According to the statement, the meeting was held when the delegation visited the Ministry of Agrarian Policy and Food of Ukraine to Africa.
Solskyi stated that irrespective of the ongoing war in Ukraine, the country will continue to supply food to countries that are in need of it the most, which is why the country is sending 25,000 tonnes of grain to Nigeria under the Grain from Ukraine Initiative and it will be delivered in the coming month.
What you need to know about the Grain from Ukraine Initiative to Nigeria
Recall that Grain from Ukraine is an initiative of Volodymyr Zelenskyy, the Ukrainian President. It is designed to provide food for countries on the verge of famine and to support domestic farmers.
The initiative It is also designed to provide assistance to countries suffering from food shortages and support the economy in general.
"Cameroonians, Nigerians Closer to Us than Russians": Why Ukraine Is to Extend Relationships with Africa
In an exclusive interview with Legit.ng, President Zelensky's aide said that Ukraine is set to forge new alliances with African countries.
"I've studied at the university with guys from Nigeria and Cameroon. And it was always easy for them to find a common language," he added.
Source: Legit.ng