ZEbet's Seamless Deposit and Withdrawal Process: A Dive into Multiple Payment Options
In the dynamic world of online betting, user experience is paramount. ZEbet, a prominent player in the industry, stands out not only for its numerous market options and massive jackpot but also for its commitment to providing a seamless deposit and withdrawal process.
This commitment is evident in the array of payment options available to users, making transactions quick, secure, and hassle-free. In what is widely considered to be a revolutionization of everyone's betting experience, ZEbet offers multiple payment options that will redefine the concept of effective sports betting.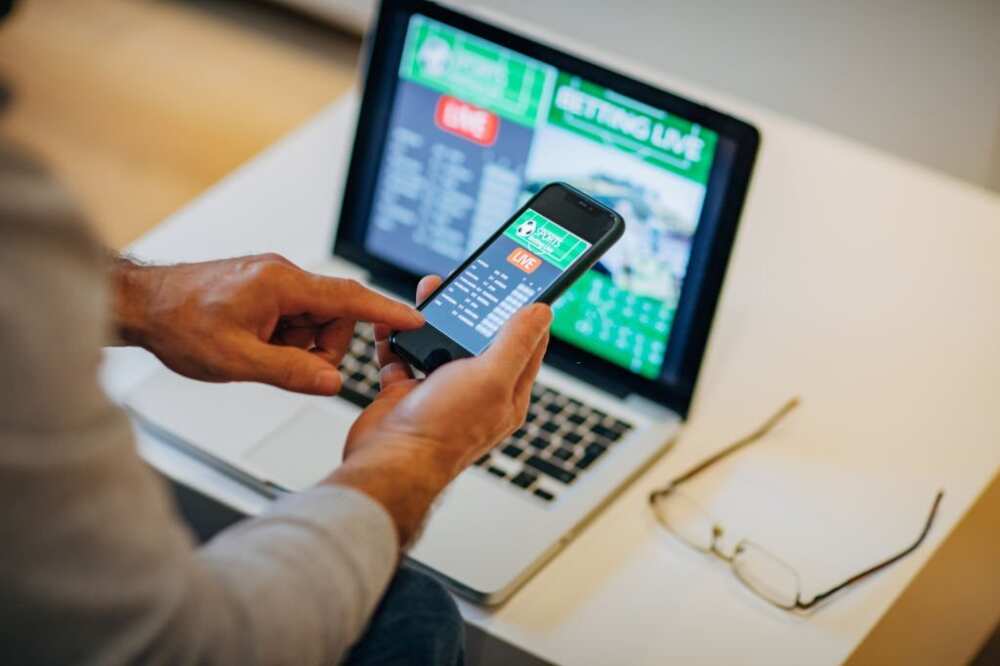 Diverse Payment Options for Every User
One of ZEbet's key strengths lies in its recognition of the diverse preferences of its user base. The platform goes above and beyond by offering multiple payment options, catering to the needs of users from various regions and backgrounds.
In fact, with ZEbet nothing is stopping you from funding your account to place bets or claiming your rewards after a successful ticket.
Let's dive into how ZEBet's ensures seamless deposits and withdrawals:
1. Credit and Debit Cards
ZEbet accepts major credit and debit cards, providing a familiar and widely-used option for users who prefer the convenience of card transactions. The process is straightforward, with users able to link their cards securely for both deposits and withdrawals.
For example, you can link your Mastercard, Verve, Visa, and Opay cards to your account on ZEBet to fund and stake your bets in the easiest way possible.
2. E-wallets
Recognizing the growing popularity of digital wallets, ZEbet seamlessly integrates with various e-wallet services. Whether it's Paystack, Interswitch, or Quickteller, users can enjoy swift transactions and enhanced security.
3. Bank Transfers
For future winners who prefer traditional banking methods, ZEbet allows for easy bank transfers. Users can initiate deposits and withdrawals directly from their bank accounts, providing a reliable and familiar option.
For example, you can deposit directly into your ZEbet from your GTBank account. This way, you're set to stake your games and claim the massive ZEBet Jackpot.
How ZEBet Ensures Seamless Financial Transactions
ZEbet recognizes that one size does not fit all when it comes to payment preferences. To cater to a diverse user base, the platform offers a wide range of payment options. Users can choose from credit/debit cards, e-wallets, bank transfers, and other popular payment methods.
This diversity ensures that users can opt for the payment method that aligns with their convenience and security preferences.
Furthermore, ZEBet ensures seamless financial operations in the following ways:
1. Effortless Deposit Process
ZEbet understands that the excitement of online betting should not be dampened by complicated deposit procedures. The deposit process is designed to be user-friendly, ensuring that users can fund their accounts swiftly and efficiently.
2. Intuitive Interface
The ZEbet platform features an intuitive interface, guiding users through the deposit process step by step. Clear instructions and prompts make it easy for even first-time users to fund their accounts with confidence.
The user interface plays a significant role in the payment process. ZEbet invests in creating a user-friendly interface that simplifies the payment journey. Clear navigation, intuitive design, and easy-to-understand instructions contribute to a positive user experience. Users can swiftly navigate through the payment process, reducing the likelihood of errors and frustrations.
3. Instant Transactions
ZEbet understands the importance of timely transactions, especially in the context of online betting. The platform is committed to efficient transaction processing, ensuring that deposits and withdrawals are swift and hassle-free. Many of the supported payment methods, such as credit cards and e-wallets, facilitate instant deposits. This means users can fund their accounts in real-time, enabling them to engage in the thrilling world of online betting quickly.
Real-time processing capabilities minimize delays, providing users all they need to place successful bets on ZEBet.
4. Seamless Withdrawal Experience
Equally important to the deposit process is the withdrawal experience. ZEbet places a strong emphasis on ensuring that users can effortlessly withdraw their winnings, creating a positive and satisfying overall experience.
This is exemplified in ZEBet's fast payouts and flexible withdrawal options:
● Fast Payouts: ZEbet is committed to quick and timely payouts. Once a user initiates a withdrawal, the platform processes the request promptly, ensuring that users can enjoy their winnings without unnecessary delays.
● Flexible Withdrawal Options: The platform's support for various withdrawal methods allows users to choose the option that best suits their preferences. Whether it's a direct bank transfer, e-wallet, or cryptocurrency, ZEbet accommodates diverse user needs.
5. Security and Trust
ZEbet's commitment to user security is evident in its use of advanced encryption technologies and secure payment gateways. The platform prioritizes the protection of user data and financial information, fostering a sense of trust and reliability among its user base.
In conclusion, ZEbet stands out as a frontrunner in the online betting industry not only for its extensive offerings but also for its dedication to a seamless user experience. The availability of multiple payment options, combined with an intuitive deposit and withdrawal process, reflects ZEbet's commitment to making online betting accessible, enjoyable, and secure worldwide.
As the landscape of online betting continues to evolve, ZEbet's proactive approach to user convenience positions it as a leader in the industry.
[Sponsored]
Source: Legit.ng