6 popular footballers who are fathers without getting married
For some footballers having kids is the greatest joy in the world for others it is having kids and getting married to the woman of their dreams.
It is no written rule but the general belief is that everyone gets to a stage where marriage talks is inevitable and for this footballers it cannot be truer.
Here are 6 popular footballers who need to get married after having numerous children;
READ ALSO: Jose Mourinho given new nickname by Man Utd staff after losing weight in the summer
1. John Mikel Obi
We start off with the Super Eagles and Tianjin TEDA midfielder who has reportedly been in a relationship with Russian Olga Diyachenko since 2013.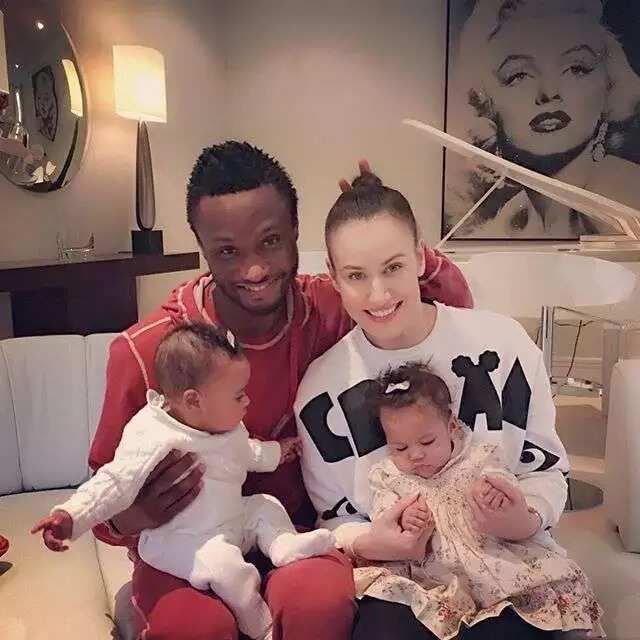 The two have been dating since the midfielder's time at Chelsea and welcome twins in 2014.
2. Cristiano Ronaldo
Everyone knows his story. A seven year old boy born to a surrogate mother and two adorable twins born in mid 2017.
The Real Madrid man is however expecting a baby girl with his girlfriend Georgina Rodriguez to be born in late October.
With four kids, isn't it time for Ronaldo to genuinely settle down?
3. Cesc Fabregas
Fàbregas and his partner Daniella Semaan have three children, daughters Lia (born 2013), Capri (born 2015), and son Leonardo (born 2017). The two have reportedly been dating for six years now.
With her former husband, the 42-year old Lebanese bore Maria and Joseph.
PAY ATTENTION: Get the latest News on Legit.ng News App
4. Sergio Ramos
The Real Madrid defender has been dating journalist/presenter Pilar Rubio since September 2012, and they have two sons: Sergio (born May 6, 2014) and Marco (born November 14, 2015).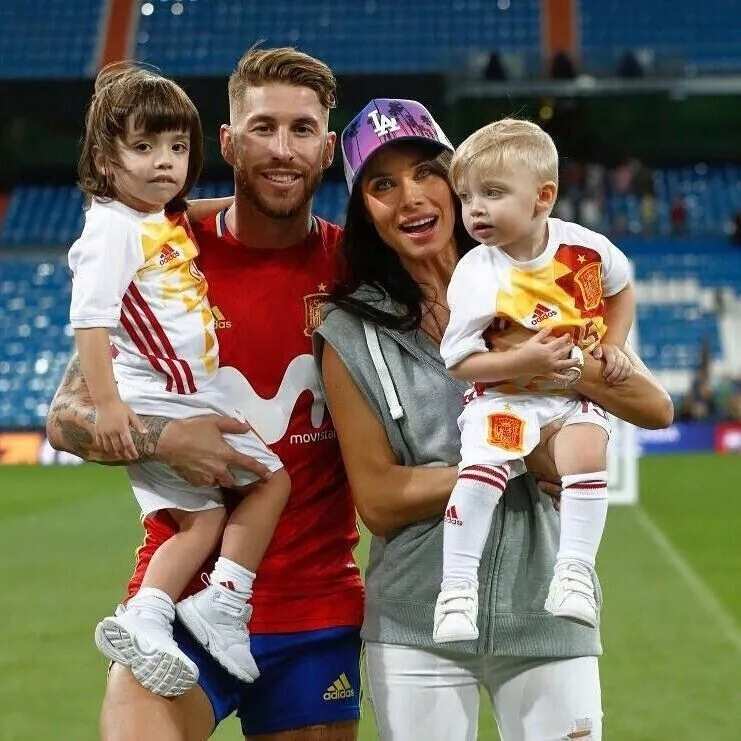 All that is left in their relationship is the ring.
5. Raheem Sterling
The 22-year-old has one daughter, Melody Rose, born in 2012 when he was just 17-year-old after a brief relationship and another Thiago with his long-time partner Paige Milian.
The two have reportedly been together since 2014 and maybe marriage might be what the England star needs to have a settled club career.
6. Gerard Pique
For starters, Pique is in a relationship with one of the most popular singers ever Shakira. The two met before the 2010 World Cup and have been together since. They have two children Milan and Sasha.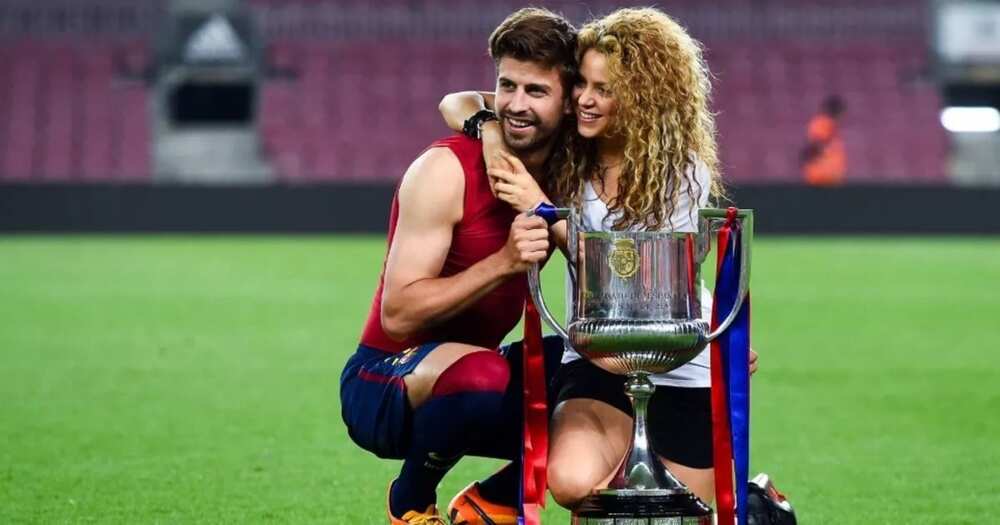 Piqué and Shakira share the same birthday but she is 10 years his senior
Meanwhile you can watch Legit.ng's video on Nigeria's strongest man;
Source: Legit.ng